The idea of an open floor plan has grown in popularity around the world, and the Philippines has embraced this contemporary architectural style, including complexes like Asterra. Incorporating open floor plans into its architecture, Asterra is an example of a residential community in the Philippines that benefits its members in a variety of ways. Here are some benefits of open floor plans:
The climate is one of the main benefits of open floor patterns in the Philippines. An open design provides for improved circulation and ventilation throughout the living space, which is important in a tropical region with high temperatures. By decreasing the need for air conditioning and improving energy efficiency, this encourages a more comfortable and enjoyable environment.
Homeowners are able to alter the interior design and layout to suit their preferences and way of life. As their needs evolve over time, they may quickly rearrange furnishings, designate various zones, or alter the layout. This adaptability guarantees that the living area will continue to be useful and flexible in response to changing demands.
Why do some people prefer open floor plans?
In recent years, homeowners have started to choose open floor layouts more and more. Many people have been drawn to them by their spaciousness and easy flow. Ten reasons why homeowners adore open floor plans are listed below: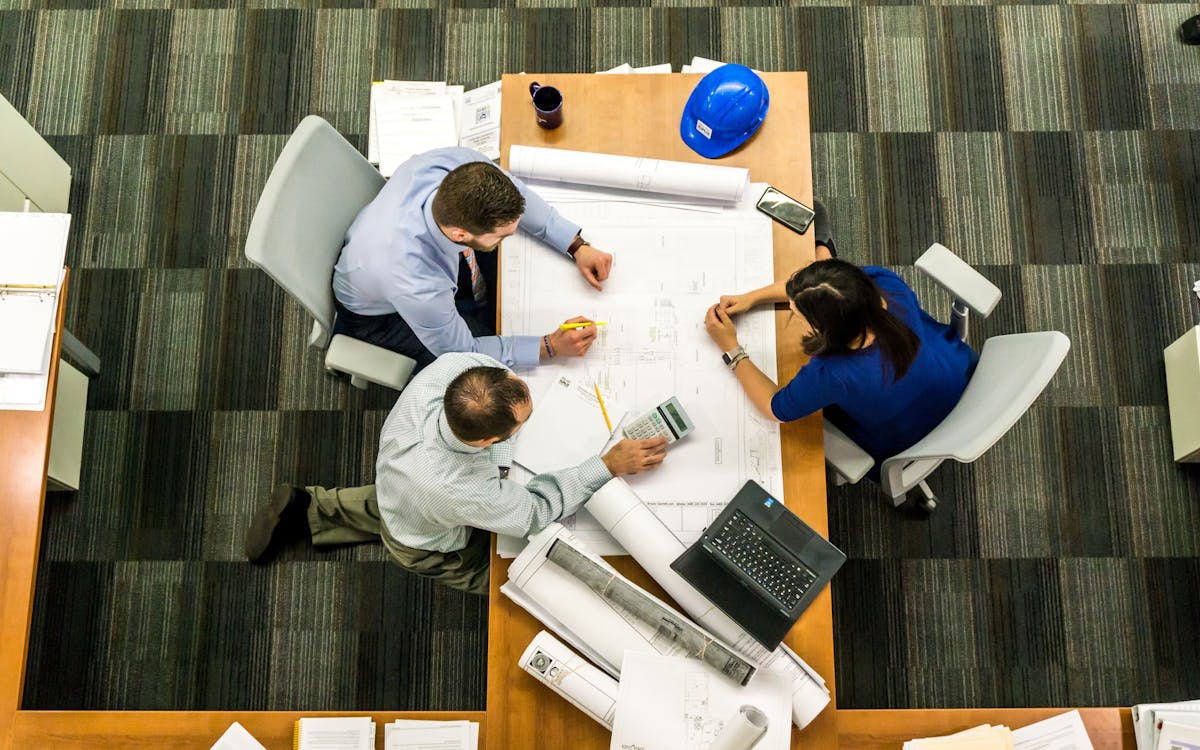 1. Improved socialization
Open floor layouts eliminate physical obstacles, facilitating greater conversation and mingling. The open design encourages natural dialogue whether entertaining guests or spending time with family.
2. Plenty of natural light
Natural light is abundant in open floor designs because of the huge windows that let this light into the room. As a result, the residence has an open, light, and welcoming environment.
3. Design flexibility
With an open floor plan, homeowners have more options when it comes to decorating their living area. To fit their lifestyle and interests, they may quickly reorganize the furnishings, designate certain areas, and alter the layout.
4. Improved sightlines
Homes with open floor plans provide unimpeded vistas of all parts of the house. Families with children will particularly benefit from this because it allows parents to watch over them while working in the kitchen or unwinding in the living room.
5. Welcoming in entertaining guests
Open floor layouts make entertaining guests simple, making gatherings and parties a breeze. Everyone may feel like they are a part of the festivities since guests are allowed to mix and move between the kitchen, dining area, and living room.
6. Space maximizer
Lack of walls and other barriers gives the home a feeling of spaciousness, which makes it appear larger than it is. Due to the fact that it makes the most of the available square footage, this is especially beneficial for smaller homes.
7. Increased resale value
Open floor layouts are quite popular on the housing market and frequently attract higher resale values. They are a good investment for homeowners who plan to eventually sell their homes because of their appeal with purchasers.
8. Better family dynamics
Open floor layouts encourage family members to spend time together. In order to multitask and strengthen their relationship with their children, parents might prepare supper while helping them with their schoolwork.
9. Better air circulation and ventilation
Since open floor designs don't have walls, the air can move about the space more freely, which improves the home's ventilation and airflow.
10. Simple upkeep
Open floor plans make cleaning and maintenance easier to handle. Without obstructions from walls, it is simpler to clean and maintain the entire area, which requires less time and work.
Kitchen, Living Room, and Dining Room Open Floor Plan
In the Philippines, open floor plans have grown in popularity, particularly in the kitchen, living room, and dining room sections. This kind of architecture allows for the smooth integration of these fundamental areas, which has several advantages for homeowners.
An open floor layout promotes improved real estate and communication and connectedness in the Philippines, where family and social events are greatly valued. It fosters a feeling of community by enabling family members and visitors to converse and interact in all of these spaces. Everyone may participate in the experience, whether they are cooking, eating, or just unwinding in the living room.
The open design also makes the most of natural light and ventilation, which is beneficial in the Philippines' tropical environment. Ample sunshine is allowed to permeate the area thanks to the large windows and clear sightlines, which creates a light and airy atmosphere. This not only improves the appearance overall but also lessens the demand for daytime artificial lighting, resulting in energy savings.
An open floor layout also encourages adaptation and flexibility in the Philippines. Homeowners are able to customize the area to suit their tastes and evolving demands. To make the most of the space's versatility, they may quickly rearrange the furniture, designate certain areas, or even add multi-functional components.
In the Philippines, an open floor plan is perfect for entertaining. As guests can easily walk between the dining room, living room, and kitchen, it makes holding events and parties easier. Everyone will feel welcome and included in the celebrations because to the open style, which promotes social interaction.
Functionality, social connectedness, and aesthetic appeal are all combined in the Philippines' open-concept kitchen, dining, and living rooms. It is a design decision that takes into account the nation's cultural norms, climate, and need for a cogent and welcoming living environment.
Connection to Outdoor Space
Due to the Philippines' tropical warmth and stunning scenery, a connection to outside space is greatly prized there. There is a need for home designs that highlight a smooth transition between indoor and outdoor areas. Residents may take use of the natural surroundings, optimize natural light, and foster an airy feeling thanks to this link. Large balconies, verandas, or garden patios are features that allow for social gatherings, entertainment, and leisure. The Philippines' connection to outdoor space improves daily life and celebrates the beauty of the country's natural surroundings, whether it's taking in stunning sights, having outdoor barbecues, or just breathing fresh air.
Makes the Home Feel Bigger
Homes with open floor plans have the amazing capacity to appear larger than they actually are. The absence of obstructions allows the space to flow smoothly and give the impression of being spacious. The eye may move freely around the space since there are no visual barriers, which improves how big and how deep the space appears to be. The area is flooded with natural light, which adds to the feeling of openness and spaciousness. Homeowners may live more freely and comfortably if they feel that their space is spacious. Smaller houses benefit especially from open floor designs since they make the most of the available space and foster a pleasant atmosphere.
Movement Away From Open Floor Plans
In the Philippines, there has been a shift away from open floor patterns in recent years. Although open floor plans are still common, some homeowners are increasingly looking for more defined and private places. More privacy, noise control, and the requirement for specific spaces for work or study are the driving forces behind this transition. Some people choose to divide up rooms in their houses using partition walls or room dividers. This trend reflects the rising understanding that diverse activities and personal requirements may be better handled by designating separate places that strike a balance between openness and seclusion.
Modern Feel
In its design and architecture, the condominium Asterra in the Philippines has a contemporary vibe. Asterra embraces a feeling of refinement and flair, from the modern facilities to the clean lines of the structures.
Asterra's architectural style is one of the primary factors enhancing its contemporary atmosphere. The buildings have geometric designs, straight lines, and a tasteful combination of materials including glass, steel, and concrete. This contemporary style produces an eye-catching look that shines out in the surroundings.
Asterra's interiors have a contemporary feel to them as well. Large windows, open floor layouts, and basic architectural components all contribute to a space's feeling of practicality and openness. The living rooms are given a sense of modernism and elegance by the use of neutral color schemes with flashes of brilliant colours.
Additionally, Asterra's amenities and facilities support a contemporary way of life. Modern fitness facilities, swimming pools, and social areas provide residents with chances for unwinding, exercise, and interaction. These contemporary conveniences improve daily life in general and foster a sense of neighborhood inside the complex.
Additionally, Asterra's use of smart home technologies enhances its attractiveness as a contemporary house. Home automation, energy-efficient lighting, and integrated security systems are among features that provide residents convenience, effectiveness, and peace of mind.
Overall, Asterra embodies a contemporary vibe in the Philippines with its elegant interiors, up-to-date facilities, and integration of smart home technologies. It provides inhabitants with a chic and opulent living space that embraces contemporary style and caters to a modern way of life.
In conclusion, the site selection and house design play crucial roles in creating a dream home. Whether it's a small house design or a larger one, the layout flexibility and the strategic positioning of common spaces can greatly enhance the living experience. By carefully considering the entrance and the flow of the house plan, homeowners can create a dramatic open concept that connects the different areas seamlessly. This not only improves the real estate value but also adds a sense of spaciousness to smaller homes. Additionally, the flexibility to create distinct and private areas within the house allows for improved privacy and functionality. Ultimately, a well-designed home that maximizes the potential of the place and offers a balance between open and private spaces is highly desirable in the real estate market, ensuring a comfortable and valuable investment for homeowners.