The Philippines, a tropical archipelago nestled in the heart of Southeast Asia, is a land blessed with a myriad of natural wonders. From stunning beaches and pristine islands to lush rainforests and towering peaks, the country boasts a diverse and captivating landscape that beckons adventurers and nature enthusiasts from around the globe.
Among the most remarkable jewels of this natural treasure trove are the national parks that dot its islands, serving as sanctuaries for unique flora, fauna, and breathtaking vistas. Known for having around 70 islands, the Philippines provides many picturesque attractions for everyone.
These national parks are a perfect destination for a true exploration fanatic. The top 20 most visited national parks in the Philippines are:
1. Calauit Safari Park
The Safari Park is situated at Caauit Islands, near Palawan's shores and a famous wildlife sanctuary in the Philippines. It is a diverse landscape of plants and animals with many different habitats.
Safari Park is most famous as it houses hundreds of giraffes. So the wildlife viewing is certainly an experience that will never disappoint you. The best place to see wildlife: Busauangan Palawan – Philippines.
2. Aurora Memorial National Park
Another conservation area located between the Sierra Madre mountain range, this nationalpark provides the best places to go for a peaceful break and escape.
Other activities in the eco-tourism destination are bird-watching, wildlife viewing and seeing important rainforest habitats. Ideal for Birdwatching, Nature Walks and Wild Animal Sighting Location: Aurora Philippines Recommended Read: 5 hotels in Philippines for you.
3. Hundred Islands National Park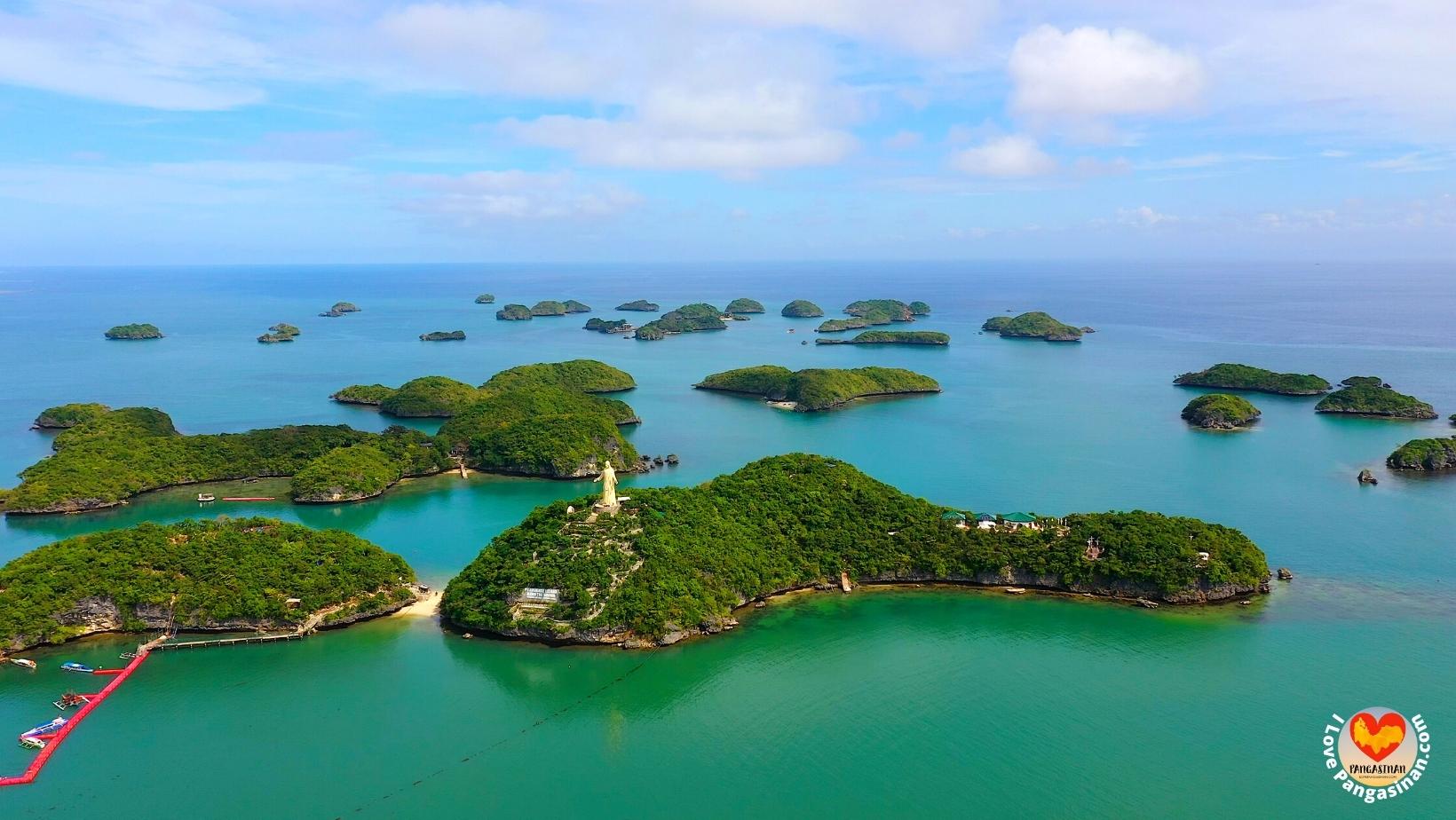 This National Park boasts more than 200 mushroom-like areas that are incredibly unique. Although there are dozens of islands in South Florida, there are only three of them available to the public.
The three can be enjoyed on an enjoyable family outing as well. Ideal For: Camping, Snorkelling, and enjoying views of the region. Locations.
4. Biak-na-Bato National Park
Biak-na-bato national park in the Philippines is the most paradisical gem of all time. It is home to many unique rock and cave structures, tranquil waterways, magnificent waterfalls, hiking trails.
Biak-na-Bato National Park is steeped in historical significance, serving as the backdrop for a pivotal moment in the Philippines' struggle for independence. In 1897, it became the headquarters of the revolutionary forces led by General Emilio Aguinaldo, who established the Biak-na-Bato Republic.
It was within these verdant landscapes that the historic Biak-na-Bato Constitution was drafted, marking a significant step towards Philippine independence from Spanish colonial rule. Today, remnants of this historic era, such as the Aguinaldo Cave and the Biak-na-Bato Cave, stand as testaments to the courage and resilience of the Filipino people.
5. Bataan National Park
The national parks are located in Bataan Province and cover northern parts of the Bataan peninsula. Mount Natib, atop Mount Natib, is a forested caldera with a forested peak. The park also includes tropical forest, mountain and river terrain.
The park offers several hiking trails with a number of vistas and waterfalls as well as birdwatching excursions. The park also consists of twelve cities, Hermosa, Orani Sama, etc. Near by in Piler is Mount Samat National Shrine for WWII veterans.
6. Bangan Hill National Park
Bangan Hill lies in Baixong Nueva Vizcaya Province in Luzon. It is arguably the smallest National Park across the nation covering 1390 acres. They are protected because of their cultural significance. It's not only the site where it was first celebrated in the province by priest Pedro Freire, but also where it was established.
In the past, the annual "Stations of the Cross" with live performers performed in Lent was held. It is an ideal place to travel and bike. It also offers panoramic views across the valley between the Caraballe massif and central Cordillera.
7. Caramoan Peninsula National Park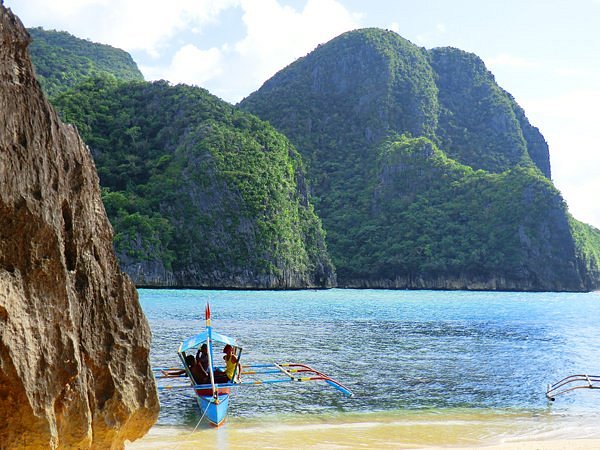 The Caramoa Peninsula National Park in Bicol is one of the most beautiful national parks in the country. It lies in the Caramoane Valley, Camarines Provincial, in south-central Luzon. Caramoan Peninsula National Park is one among the quieter and less-visited.
The town of Gota has limestone rock formations and white sandy beach, caves Omang, Manipis Culapnitan and Gota beach. The place is also a must-do for those interested in islands hopping including snorkeling and relaxing beach walks.
One of those islands is Matukad or Lahou, where rock climbers can get you to the magical lagoon. Likewise there are camping areas in the parks.Gorgeous limestone landscape, peaceful white sand beaches, sparkling streams, and anything you like are here for your eye-catching enjoyment.
If you are looking for adventure, this is a great place! Ideal for: Snorkeling and More Location: presentación – Caramoan Road, Caramoan, Luzon 4429, Philippines. Recommended read: Philippines Honeymoon: Come.
8. Puerto Princesa Subterranean River National Park
This is not only one among the top 10 national parks in the Philippine and is UNESCO's prestigious world heritage site. It will certainly be a good time if the sights are captured in the most captivating ways. Ideal for: Zip-lining, river trips and activities at the beaches of Port Princesan, Palawan Philippines. Read the recommended list of 15 exotic destinations for a stunning holiday.
At the heart of the Puerto Princesa Subterranean River National Park flows the awe-inspiring Puerto Princesa Underground River. A meandering watercourse that winds its way through ancient limestone caves, this underground river stretches for over 8 kilometers, captivating all who venture into its mystical darkness.
As you navigate its serpentine paths by boat, stories of wonder and curiosity will unfold, revealing magnificent rock formations, hidden chambers, and ethereal stalactites and stalagmites that glisten in the soft glow of your guide's flashlight.
The Puerto Princesa Subterranean River National Park is not only a haven of natural beauty but also a sanctuary for a rich diversity of flora and fauna. Above ground, dense forests cloak the parks, housing a myriad of plant species, some of which are endemic to the region.
Listen to tales of the towering dipterocarp trees, exotic orchids, and unique mangrove ecosystems that thrive within the park's boundaries. Keep an eye out for the park's inhabitants, including endemic bird species, monkeys, and monitor lizards, as their stories of adaptation and survival intertwine with the natural rhythms of this pristine ecosystem.
9. Fuyot Springs National Park
Located at the base of the Sierra Madre Mountain Range, the Fuyot Springs National Park provides an unforgettable getaway for visitors seeking sexy escapes. The falls are spectacular, and the animals are stunning as well.
Its unique feature is the endless variety of adventure activities in this region. Ideal For: Waterfall hiking, sailing, birdwatching, zip-lining and more Locations: Ilagan City, 3300 Isabela, Philippine Suggested Read: Bali Bird Park: The Ultimate Guide to Soaking in The Beautiful, Vivid Water.
10. Libmanan Caves National Park
The Libmanan Caves National Park of the Philippines must be at the top of the list. There are 18 different caves, offering an excellent opportunity to see nature as best it can be. For those lovers of spelunking you have to go and see the labyrinthine caves for yourself.
Ideal For: Spelunkering, walking, witnessing hidden waterfall Location: Libmanan, Camarines Sur, Philippine.
11. Minalungao National Park
Situated in the provinces Nueva Ecija and the Minalungao National Park is the best tourist destination to enjoy a budget vacation in the country. This is a wonderful place for those looking for a unique and memorable holiday. Holiday! Is this suitable for Cliff dives and other activities?
Minalungao National Park is best known for its stunning limestone formations that tower above the emerald-green Penaranda River. These majestic cliffs, weathered by time and water, create a dramatic backdrop against the clear skies, offering a surreal sight that will leave you in awe.
As you navigate the river on a bamboo raft or kayak, stories of tranquility and serenity will unfold, accompanied by the soothing sounds of flowing water and the embrace of the natural surroundings.
12. Mounts Iglit–Baco National Park
The national park of Mindoro, a mountainous island, is known for its spectacular scenery and as a ASEAN Heritage Park. Although there is plenty in the vicinity, the most captivating experience is to discover the Tamaraw endemic mammal that is threatened by global warming.
Aside from that, the Iglit-Baco National Park has some other native plantations. For: Mountain climbing, wildlife spotting and photograph locations: Sablaysan Mindoro Island, Philippines.
13. Mount Arayat National Park
These parklands are located within municipalities of Arayat and Magalang in Pampang and Luzon. The mountain sits beneath the river Pampaanga that supplies water to this region. Its summit is actually an eruption crater.
In addition, it is an important habitat for endangered flora. Activity such as swimming or camping. Ayat and Magalang offer hiking routes. The park is accessible from San Fernando via Jeep.
14. Cassamata Hill National Park
Its national park is called Victoria Park. It's a private leisure park within Bangue District, Abra Provincial Luzon. The location of Ilocus Sur-Abra road is easy to reach. The park is accessible via stairs or via road. And of course, the view is fantastic.
The Abra river valley is mainly covered by peaks including Mount Banti Goolong. This is also a wonderful place to visit with local tourists. The park also offers leisure facilities such as hotels, amphitheaters and pools.
15. Olongapo Naval Base Perimeter National Park
The national park is just over 1 sq. km in area and protects a former military site. Navy base Subic Bay was an important ship maintenance supply, rest and recreation facility for the Spanish Navy, which later acquired the US Navy.
Following its closure in 1992, the Philippine government converted this area to the Freeport Subic Bay area. It lies in Zambales in Central Luzon Region.
16. MacArthur Landing Memorial National Park
The National Park is located in Palo's township of Leyte on the eastern Visayan peninsula. The site represents Douglas MacArthurs's historical landing in the Leyte Gulf. This was the start of the 1944 Japanese offensive for liberating the Filipino people from Japan. This incident led to the largest naval battles in WWII and ultimately the Japanese surrender.
Seven sculptured bronze statues atop shallow waters offer the biggest attraction at this park. In a nearby park is an exhibit room that contains historical pictures and memorabilia. Furthermore, the national park is just five kilometers north of Tacloban city centre, the provincial capital of Leyte.
17. Mount Data National Park
Mount Data in the Central Cordilleran Mountains are located on the borders of Benguet province in the Luzon. It lies also 100 kilometers north of the town of Baguio on Halsema Highway. Approximately 2,310 metres of mountain are covered in pine and moss forests surrounded by five rivers.
Several sections have been converted to other uses including vegetable farming. Historically, it has been a huge interest for biologists when mammals and bird species were endemic.
18. Naujan Lake National Park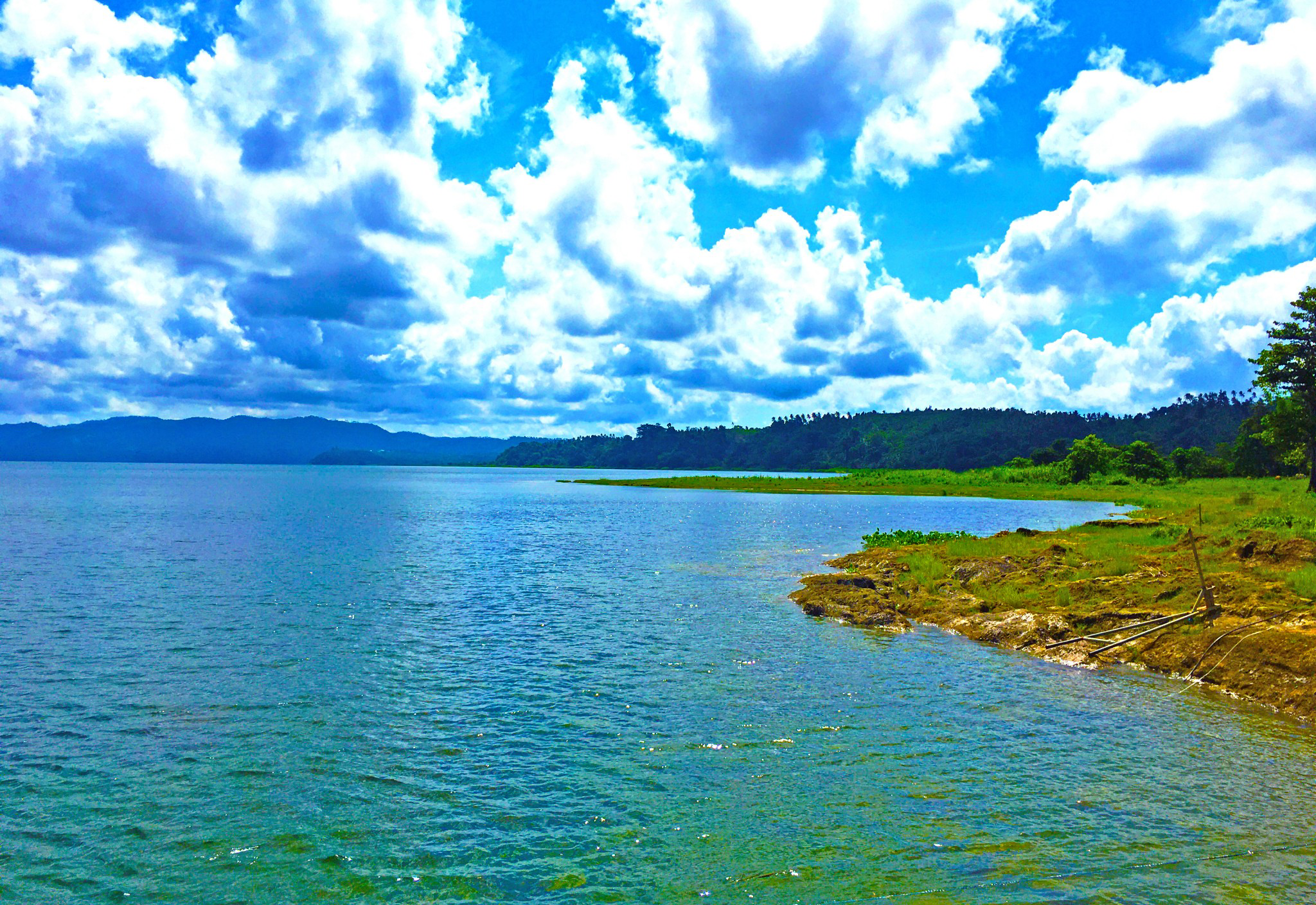 The lake and its surrounds lie in the Oriental Mindoro province on Mindoro Island. Aside from the lake and forests there are a few thermal springs along the eastern shore. Being a waterfowl-friendly habitat is a major reason to consider the lake an important wetland in the world.
The area has become a vital wintering ground for a huge number of ducks and water birds. The parks have 349 species of plants and 156 birds. It has a rich cultural heritage and its native Mangya people live there.
19. Guadalupe Mabugnao Mainit Hot Spring National Park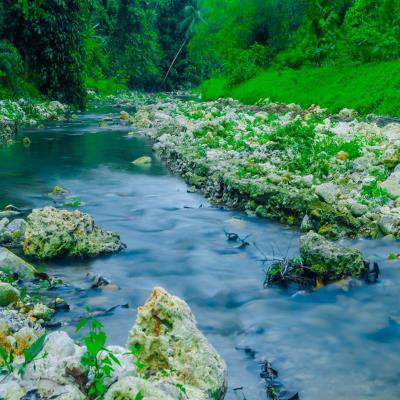 These national parks are located in Carcar at Cebu Island in Central Visaya. It is located about 50km outside of Cebu city. Busses and tricycles are also very useful in getting the visitors in nature. In 1972, it was named National Park for protection of important water-shed reserves in the central mountains of Mantalongon.
It has hot springs, cottages and a pool. Apart from dipping in its pools, the park has life-size shrines. Two are called Cave Lorett and Cave Moymoy which can be accessed by designated hiking paths.
20. Mount Pulag National Park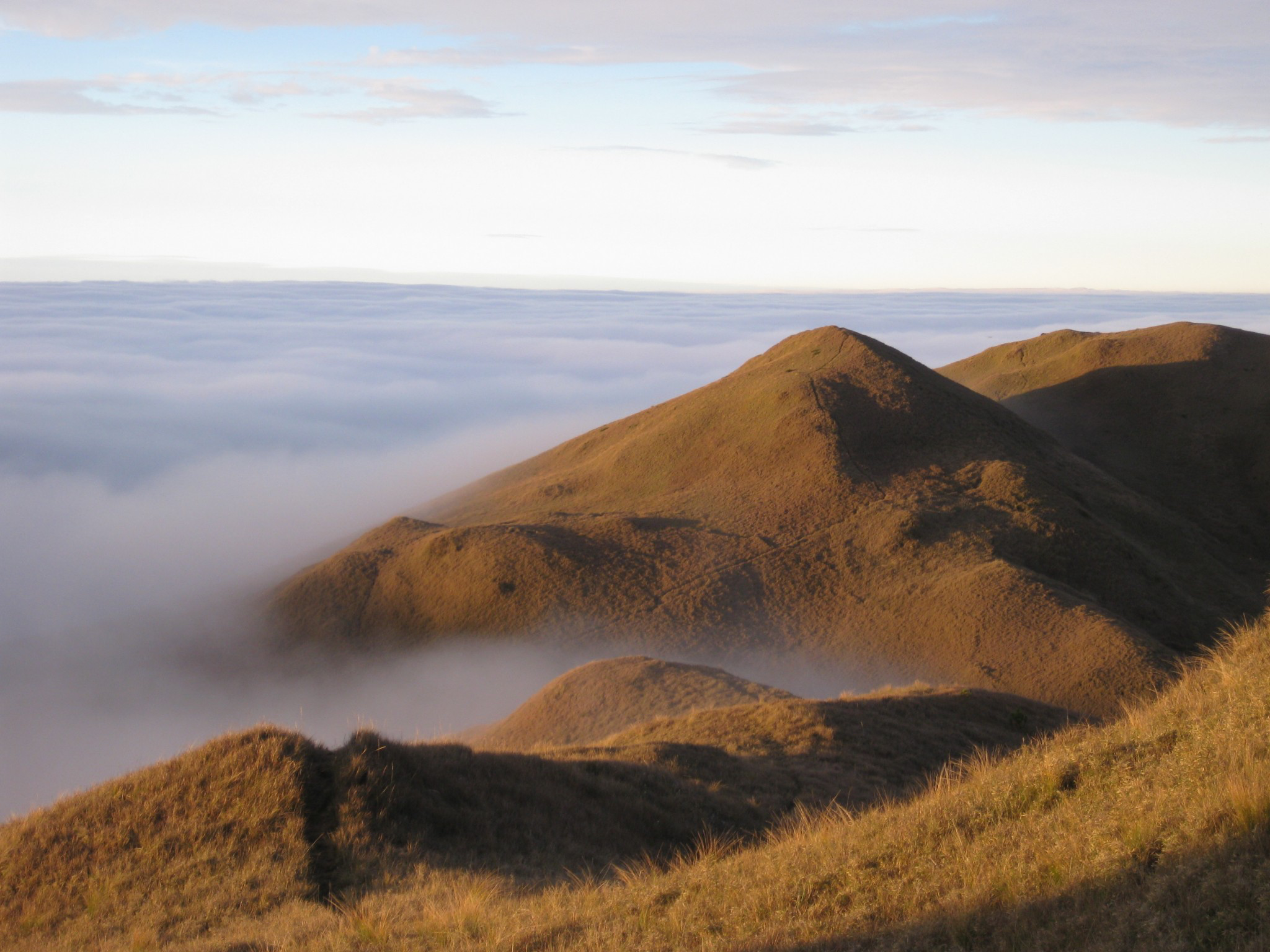 Located in the Cordillera Central range of Luzon, Mount Pulag National Park is a popular hiking destination and home to Luzon's highest peak, Mount Pulag. The park is known for its cool climate, breathtaking views, and unique biodiversity. It features diverse habitats, including mossy forests, grasslands, and dwarf bamboo groves.
Mount Pulag is known for its "sea of clouds" phenomenon, where the surrounding landscape is covered by a blanket of clouds, creating a surreal and picturesque scene. The park is also home to endemic species such as the Luzon bleeding-heart dove and the dwarf cloud rat.
Planning Your Holiday But Confused About Where To Go? These Travel Stories Help You Find Your Best Trip Ever!
Are you dreaming of an unforgettable holiday in the enchanting Philippines but feeling overwhelmed by the plethora of options? Look no further! Let the captivating travel stories from this tropical paradise guide you on a journey of discovery.
From pristine beaches and vibrant coral reefs to breathtaking mountains and rich cultural heritage, the Philippines offers a kaleidoscope of experiences. Embark on an adventure of a lifetime as we delve into these travel tales, helping you find the perfect destination for your best trip ever!
Philippines National Parks By Size
The Philippines is blessed with a diverse array of natural wonders, and its national parks are a testament to the country's commitment to preserving its rich biodiversity. These protected areas not only serve as habitats for numerous plant and animal species but also provide breathtaking landscapes and immersive experiences for visitors.
By examining the largest national parks in the country, we can gain insights into the vastness of their natural resources and the significance of their conservation efforts.
From the towering peaks of Mount Apo Natural Park to the pristine coral reefs of Tubbataha Reefs Natural Park, join us on a journey to discover the Philippines' remarkable national parks and the wonders they hold.
In Manila, the total area of the National Park is about 452158 acres (12829 km2). Bataan National Park with a total area of about 580 hectares is the biggest.