The vibrant metropolis of Metro Manila, the capital of the Philippines, is teeming with tourist sites that appeal to a variety of interests. Here are five Metro Manila tourist destinations you might think about visiting on day trip in 2023:
1. Pinto Art Gallery
The Pinto Art Museum is a paradise for art lovers and is situated in Antipolo City, just outside of Metro Manila. Including paintings, sculptures, and installations, the collection of Filipino art on display at this museum of modern art is eclectic. The museum's gorgeous garden setting offers visitors a serene, all-encompassing experience.
2. Las Casas de Acuzar Filipinas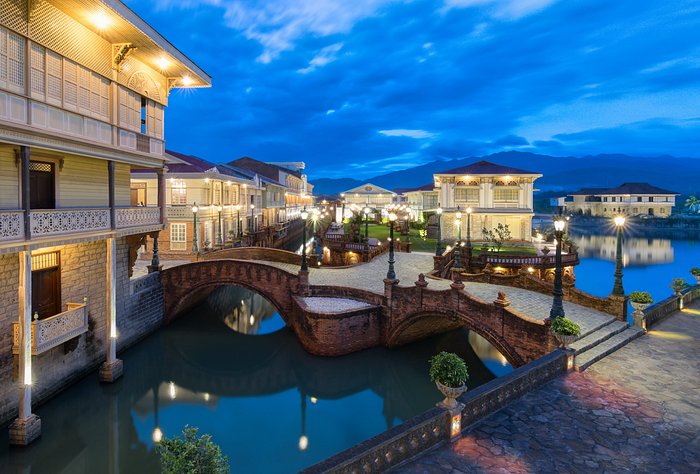 Las Casas Filipinas de Acuzar in Bataan, which is just a few square kilometers and short drive from Metro Manila, allows visitors to travel back in time and appreciate the elegance of Spanish colonial architecture. This historical resort has ancient homes that have been reconstructed from various regions of the Philippines, giving the area a village-like feel. Take a tour, take in the buildings' fine features, and discover the history of the nation.
3. La Mesa Ecopark
La Mesa Ecopark is a hidden paradise in Quezon metropolis where you can get away from the rush and bustle of the metropolis. Numerous activities are available in this ecological park, including ziplining, hiking through beautiful paths, and boating on a tranquil lake. It's a great spot for outdoor enthusiasts to unwind, have a picnic, or take a leisurely bike ride.
4. Art in Island
Visit Art in Island in Quezon City for a distinctive and engaging artistic experience. In contrast to conventional museums, this 3D interactive art gallery invites guests to participate in the artworks. The vivid and inventive artwork may be used as a backdrop for fun perspective shots where you can interact and pose. It's a fantastic setting for relaxing day letting your imagination run wild and spending quality time with loved ones.
5. Rizal Shrine, Fort Santiago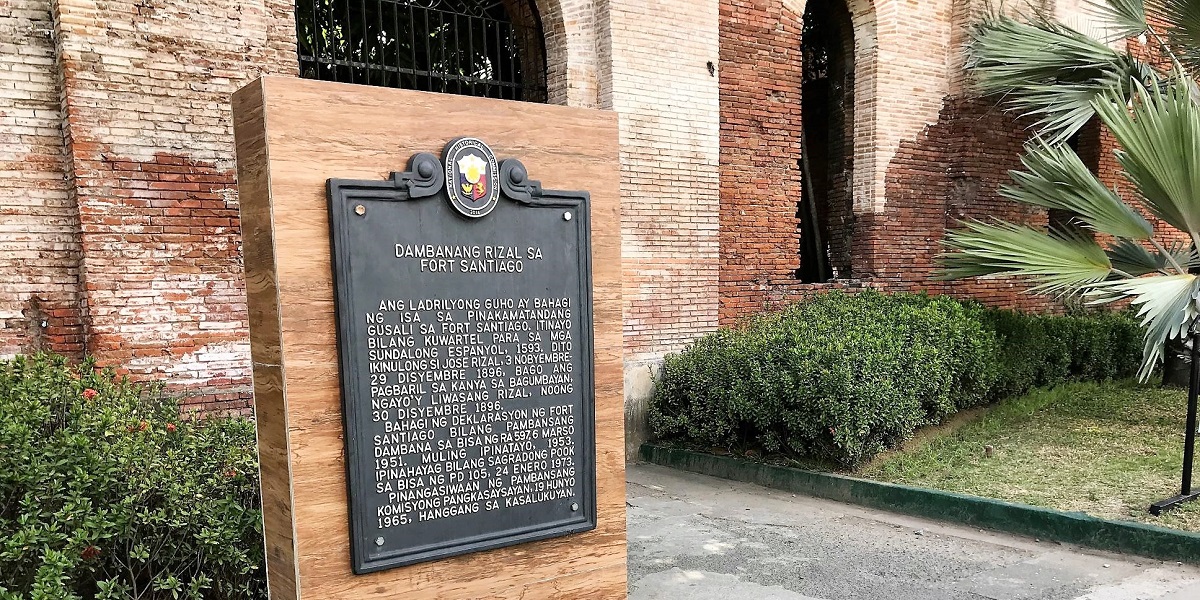 While Fort Santiago in Intramuros is a well-known historical site, the Rizal Shrine within the fort is hidden gem often overlooked. This shrine pays tribute to the Philippine national hero, Dr. Jose Rizal, and national museum displays a collection of his memorabilia. You can explore the museum to learn more by walking tour about his life and the significant role he played in the country's struggle for independence.
These hidden gems in Metro Manila offer unique experiences and a chance to discover lesser-known attractions in the bustling capital region. Make sure to check their opening hours and any travel advisories before planning your visit or you can look for local or tour guides or tour agent for sightseeing tours or city tours.
City Life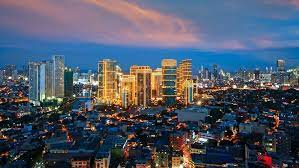 The experience of city living Metro Manila, Philippines, captures the dynamism, complexity, and brisk pace of metropolitan life. Metro Manila, which acts as the nation's capital region, serves as its economic, cultural, and political hub and draws people from all walks of life.
The bustling vitality of Metro Manila's cities is one of their distinguishing features. The noises of vehicles, street merchants, and people going about their daily business keep the streets lively all the time. Towering structures that each house offices, homes, and commercial businesses highlight the city's skyline.
Metro Manila's multicultural population adds to the city's lively vibe. This city is home to residents from diverse parts of the world and the Philippines. The food, culture, and customs that are alive and well inside its borders are a reflection of this variety. Metro Manila provides a unique culinary experience, with everything from cheap food stands to upscale eateries.
Despite the commotion, Metro Manila's urban lifestyle has its difficulties. A prevalent problem is traffic jams, and a fast-paced lifestyle can be exhausting. The city makes up for it, though, with a multitude of malls, places of entertainment, and recreational amenities. Residents enjoy a wide range of opportunities to meet their shopping requirements, from exclusive shops to neighborhood markets.
Additionally, Metro Manila has a thriving nightlife culture with a wide variety of pubs, clubs, and live music venues. After hours, the city comes to life and offers a variety of entertainment alternatives for those looking to unwind or mingle.
Living in a city in Metro Manila gives you access to a wide range of possibilities, whether they be for entertainment, job, or education. Prestigious institutions, international corporations, and a bustling arts and entertainment scene may all be found in the area.
Metro Manila's urban lifestyle exemplifies the energy, variety, and vibrancy of a major city. For visitors looking for a bustling city experience, it provides a distinctive fusion of heritage and innovation.
Living in Manila
It's exciting to live in Manila, the vibrant capital of the Philippines. Manila provides a distinctive metropolitan lifestyle because to its pulsating energy, extensive history, and diversified culture. The city is a cultural melting pot where contemporary skyscrapers coexist with historic Spanish colonial buildings.
There is never a boring moment in Makati, from discovering historical landmarks like Intramuros to relaxing day taking advantage of the exciting nightlife. But Manila also has issues including a lot of traffic and smog. Despite these negatives, the friendliness of the Filipino people and the mouthwatering food make residing in Manila a memorable experience full of vibrant sights, sounds, and tastes.
Climate
The climate of the Philippines is tropical, with high humidity and lots of rain. The dry season runs from November to May, and there are two separate seasons: the rainy season from June to October. From March to May is the summertime, when it is hot and muggy, and from December to February, when it is comfortably warm. The range of temperatures is 23 to 36 degrees Celsius.
People and Languages
Filipinos have Chinese and Spanish ancestry, although they are primarily of Malay descent. There are around 80 million of them at the moment. Although English is commonly spoken and understood, the national language is Filipino. The majority of publications and periodicals are written in English, which is also the language of commerce. A few people speak Spanish and Chinese.
Tourism
There are several resorts and tourist destinations that are outside of Metropolitan Manila but are still easily accessible by car where people go to unwind on the weekends and during vacations. The closest cool resort is in Tagaytay, which is approximately an hour's drive away. It is situated on a mountaintop with views of Taal Lake and the old and active Taal Volcano. Baguio City, the Philippines' summer capital, is located north of Manila. It is 5,000 feet above sea level and has cool weather all year round. Banaue's 2,000-year-old Rice Terraces are close to Baguio.
The picturesque Hundred Islands, the ancient Corregidor island, the Los Baos hot springs, Puerto Galera, Punta Baluarte, El Nido Beach, and even the planning well-known Mayon Volcano are some of the other attractions to visit in Luzon. They include Boracay Island and the Chocolate Hills in the Visayas. They include the Dakak Park and Beach resort in Mindanao. There are many more fascinating places to visit that provide a welcome break from the city's bustle.
Workplace and Environment
The atmosphere at work has a big impact on productivity and employee satisfaction. Collaboration, creativity, and general wellbeing are all encouraged in a welcoming and upbeat environment. Employee engagement is boosted and firms may prosper when employees work in spaces that are well-designed, have enough facilities, and have a good work-life balance. A successful endeavor requires an investment in a supportive work environment.
Work-life balance
Living in a large city like Metro Manila might make it difficult to maintain a healthy work-life balance. There is frequently little time for personal activities due to the fast-paced lifestyle and long commutes. However, maintaining a healthy work-life balance in the middle of a busy metropolis may be made possible by prioritizing self-care, setting limits, and engaging in things that make you happy.
In conclusion, Metro Manila offers a plethora of diverse neighborhoods and hidden gems that cater to a wide range of interests and preferences. From the tranquil havens of peace to the vibrant nightlife scenes, the city has something for everyone.
When it comes to exploring Metro Manila, the sheer size of the city and the number of people can be overwhelming. Sightseeing tours and city tours is a must in your future trip. However, by breaking it down into smaller neighborhoods and focusing on the top attractions, one can navigate the city more effectively. Each neighborhood has its own unique charm and character, making it worthwhile to venture beyond the commonly searched tourist spots.
For those seeking a lively night scene, Metro Manila has numerous options. From bustling night markets to rooftop bars and clubs, the city comes alive after dark they have more top attractions at dark because most people wants to spend their tour at that time.
The vibrant energy, live music, and delicious street food create an ambiance that entices both locals and tourists alike. Exploring the night scene in Metro Manila is a must for young people and adrenaline seekers looking to experience the Philippines' culture in a dynamic way.
While Metro Manila offers many attractions, it is important to note that exploring with a big group can be challenging. To make the most of the experience, good planning and coordination are essential. Hiring a trusted, local tour agent booked a guide or joining recommended "YOLO" (You Only Live Once) tours can help ensure a smooth and enjoyable journey. These initiatives often cater to the needs and preferences of a larger group, providing a fun and engaging experience while exploring the city.
Beyond the hustle and bustle of the city, Metro Manila also offers opportunities to unwind and relax. There are hidden gems, such as secluded beaches and resorts with warm waters, where one can escape the urban chaos and find solace.
These serene locations provide an excellent setting for outdoor activities, including water sports, such as surfing and snorkeling. Engaging in such activities not only brings joy but also allows individuals to connect with nature and find balance amidst the fast-paced city life.
It is worth mentioning the efforts made by the local government units in Metro Manila to promote tourism and preserve the city's heritage. They often organize day trips and cultural tours that showcase the richness of Philippine culture.
These initiatives provide an avenue for both locals and tourists to immerse themselves in the country's traditions, arts, and history. Taking part in such cultural tours can be an educational and enriching experience.
One of the most significant takeaways from living in Metro Manila is the warmth of the people. Local people are known for their hospitality and friendliness, extremely knowledgeable and this shines through in their interactions with visitors.
Engaging with the locals and embracing the community spirit adds a whole new dimension to the Metro Manila experience. By connecting with the people, one gains a deeper understanding of the culture and values that make the city truly unique.
In retrospect, living in Metro Manila and exploring its neighborhood, tour guides and hidden gems can be an extremely fun and rewarding endeavor. While the city may have its challenges, such as traffic congestion and crowded spaces, the range of experiences and opportunities it offers far outweighs any setbacks. From peaceful retreats to adrenaline-pumping adventures, Metro Manila has something to offer to everyone.
If there's one only regret that might arise from living in or visiting Metro Manila, it is the realization that time is limited. With so much to see and do, it is impossible to explore the nice calm relaxing day in every nook and cranny of the city in a short span. However, this only adds to the allure and ensures that there will always be something new and exciting to discover on subsequent visits.