Everyone has the dream of taking some time off from their studies or work and having a beach vacation, where they can feel the sand beneath their hair, smell the sea salt in the air, build sandcastles and look for seashells along the shore, watch sunset or sunrise on the sand, and have a lot of fun enjoying various activities at the beach. However, you shouldn't forget to know what beach basics you must put in your bag so that you may have a wonderful day at the beach without being trapped in a loop trying to find supplies at the last minute!
Are you looking forward to going to the beach, but you're not sure what to pack? You don't need to worry about it since Asterra has compiled a list of favorite beach essentials for you to bring with you on your next beach vacation so that you may have an unforgettable experience there!
13 beach essentials you shouldn't forget this summer
One of the best times of year to take that much-needed beach vacation is during the summer. It doesn't matter if you go to well-known destinations like Boracay and Siargao or to hidden gems in provinces that aren't as well-known; your summer vacation in the Philippines is sure to be one of the most memorable times of your life thanks to the beautiful beaches and breathtaking scenery that the country has to offer.
However, before you can start having fun, you need to make sure that you have packed all of the necessities for your beach vacation!
1. Beach Bags
You will need a bag to carry all of your beach accessories and beach necessities because none of them can be left lying around without a home. This includes anything from books and gadgets to food and sunscreen. But considering that you'll be spending the majority of your time on the beach relaxing in your swimsuit, a traditional beach bag will serve just fine. Because they are portable, lightweight, and simple to handle, beach tote are fantastic to have at the beach. When selecting a material, you should make sure that it is resistant to both sand and water.
Because of their inherent resistance to water and sand, vinyl and PVC are two materials that are excellent choices for beach use. Because it is simple to brush or wipe away, wet sand can be used to store wet towels or clothing after they have been used.
In addition, you should always bring a dry bag with you when you travel, regardless of whether or not you will be going to the beach. Because they protect your electronic devices from becoming wet, are simple to carry, and are lightweight, there is really no justification for you not to bring one on your trip.
2. Swimwear
Unless the beach you're going to allows nudists, you'll need to bring swimwear with you. It is recommended that you bring at least two swimsuits when traveling so that you can always have a dry one on hand.
For the woman who is often on the go, you need to make sure that the garment you choose is not only fashionable but also incredibly supportive. If you want to go bodyboarding, play volleyball, or surf, you're going to need that additional support.
For guys, investing in some high-quality board shorts that are manufactured from a polyester and elastane blend is a good idea because these shorts are not only lightweight but also comfy. In particular, if you intend to participate in any water sports, you should check to see that your shorts are stretchy and can move freely with your body.
3. Sunglasses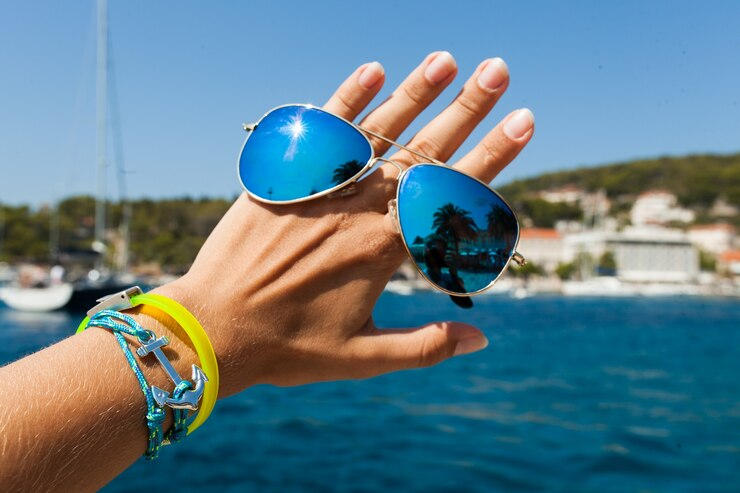 You really must bring some form of eye protection to the beach with you. In addition to shielding the eyes from the damaging effects of UV rays, they also safeguard the eyes from developing cataracts and macular degeneration in the future.
Eye strain, weariness, tears, and headaches can all be avoided by wearing eye protection since the eyelids and the delicate skin around the eye sockets are shielded by the eyewear. If you spend a lot of time outside, you should obtain polarized lenses so that the glare won't interfere with your eyesight and you can see clearly.
Additionally, they shield your eyes from the harmful effects of environmental factors such as dust and sand when you are outside. Sunglasses are another outdoor accessory that will always be appropriate for the summertime and will never go out of style.
4. Tumbler
Because tumblers are often insulated, you can choose whether you want a cold or warm beverage at any given moment. Due to the fact that the summer heat can cause one to get somewhat dehydrated, water is typically your drink of choice.
Insulated tumblers are an excellent choice for transporting fresh fruit juices or canned drinks, but if you prefer to drink wine, a vacuum-sealed stainless steel tumbler will do the trick just as well. There is a wide selection of tumblers available to accommodate a variety of beverages, allowing you to maintain the appropriate temperatures while preventing sand from entering.
With this list of beach necessities, you won't have any trouble getting ready for your trip. Not only does it remind you of the things you need to bring with you, but it also reminds you of the things you definitely do not want to forget. We have everything you need, from the essentials to the additional benefits!
5. Sunscreen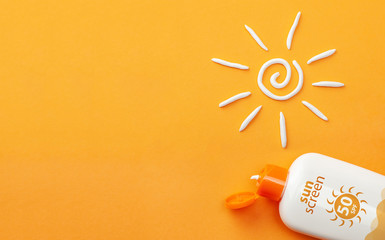 Sunscreen is necessary for the protection of the skin from sunburn and the prevention of skin cancer for anyone who is out in the sun for an extended period of time. When you go outside, you should always have something on you that can protect your skin, as the skin is often irritated by heat.
To ensure that every area of your body is protected, divide up your sunscreen into separate containers and apply it in plenty of time for it to fully absorb into your skin before going outside. Be sure to include your lips, as they may be seen much more clearly due to the slight pouts that you make.
When applying sunscreen, be sure not to overlook additional susceptible areas, such as the back of the neck and the tops of the ears; failure to do so might result in the development of aggressive skin cancers in the future.
6. Flip flops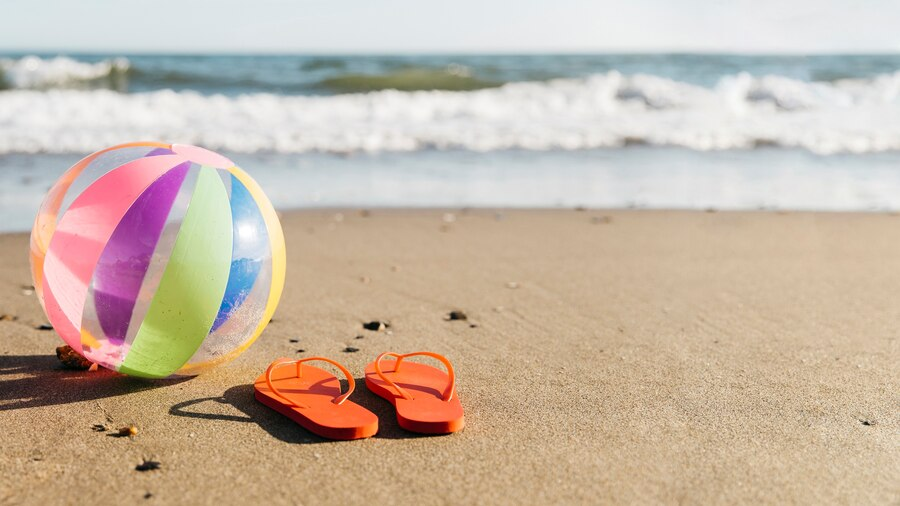 The most essential piece of footwear for a summer beach vacation, flip-flops are ideal for the beach since they prevent sand from getting caught in your shoe and protect your feet from the heat of the ground.
7. Sun hat
Wearing a straw hat with a broad brim or a cap can help protect your eyes and skin from the damaging effects of prolonged exposure to the sun. Once more, if you do not protect your eyes and skin from the sun, you run the risk of developing cataracts and skin cancer, respectively.
8. A portable cooler bag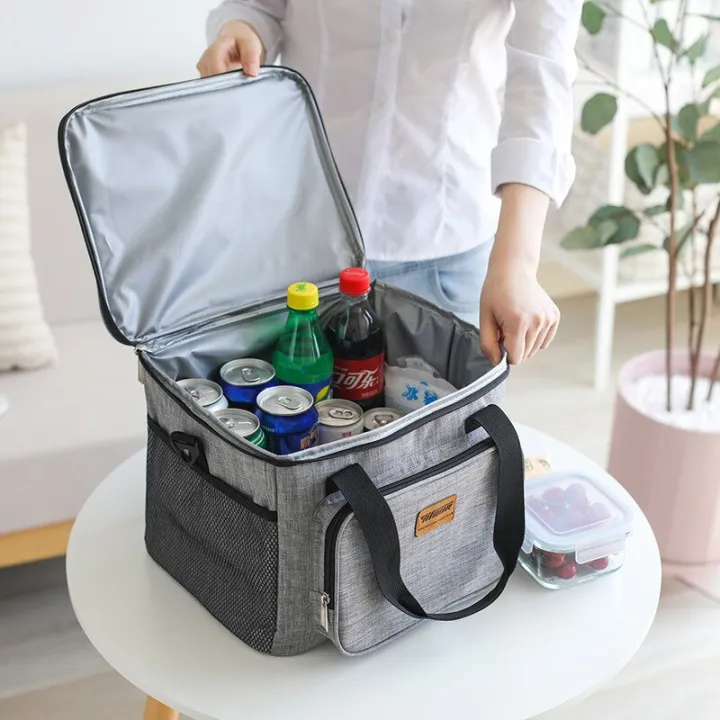 A refreshing beverage is essential on a hot summer day; therefore, a portable travel cooler is the best method to stock up on some drinks. Typical coolers are so heavy and take up a lot of room in the vehicle, so if you want to preserve your beverages at a frigid temperature, go for the more compact version.
When shopping for a portable beach bag cooler, you should look for one that is watertight, long-lasting, easy to carry, and has sturdy zippers. Make sure it is waterproof as well if you intend to bring it with you when you go out on the water in a canoe or a sailboat.
9. Robe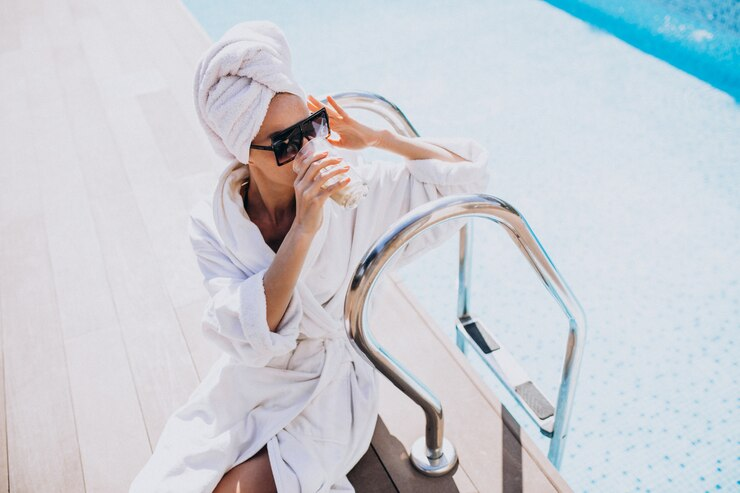 At the beach, rather than using a beach towel, you can make a fashion statement by wearing a bathrobe instead. In addition to being comfy, they have an air of elegance and luxury about them. A kimono robe or a waffle wrap will serve you well, whether you are sitting and sipping on an iced beverage at the beach or exploring the facilities of an exclusive resort.
When you get out of the water and are ready to dry off, robes can serve the same purpose as towels. You won't feel the wind chill when you're wearing a bathrobe, and you'll even look and feel like you just got out of the spa.
A lovely robe will come in handy if you find yourself at a beach that has establishments that do not allow visitors to the beach to wear only their swimwear while on the premises of those establishments.
10. Waterproof phone case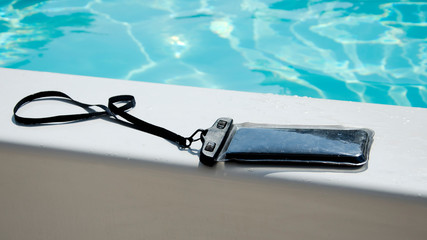 You are able to use your phone as you normally would because waterproof cases enable you to access all of the capabilities that are normally available with a standard case. Beach essentials such as waterproof cases may protect your device from a wide variety of other hazards as well, including dirt, sand, snow, food, and just about anything else you can think of.
The vast majority of waterproof cases have both a maximum depth and a maximum period of time that they are rated to withstand. A waterproof case will protect your phone from water damage in the vast majority of accidental immersion scenarios; nonetheless, it is important to examine the specific uses and restrictions of your case at all times. Make sure this is the case before you buy something, as some brands do not guarantee that their products are waterproof.
11. Cover-ups
It is best to have a cover-up, whether you are out of the water, entering seaside establishments, or going along the street. Choose one that is light and attractive, and make sure it is comfortable.
12. Beach blanket or beach towels
If you want to sit on the beach without getting too hot or uncomfortable, you should lay down a beach blanket beforehand. Consider utilizing microfiber beach towels if you are looking for something that will not only dry you off but also keep you warm. Microfiber towels may dry themselves off really quickly.
13. And lastly, beach first aid kit!
When you are making preparations for your next beach vacation with your loved ones or close friends, check to see that your pre-assembled first aid kit contains everything you might need to guarantee that your fun isn't spoiled by any untoward incidents.
What are some essential items that should be included in an emergency kit for the beach?
Bandages and gauze
Emergency situations are unpredictable. Even the most careful person can have mishaps. Extreme water sports can cause small cuts on beaches. Pack a few Band-Aids in various sizes, gauze pads, and tape. Use these to cover all kinds of scrapes in your emergency kit.
Flashlight
Emergency kits need a sturdy, lightweight flashlight. It provides light when other sources are unavailable. Compared to candles, it's safer. While enjoying your beach resort's services, the weather could change at any time. Storms can cause power outages that last for hours. Shine your spotlight on your beach resort location.
Hand-Sanitizer
The COVID-19 pandemic is unusual. Sanitizing our hands will stop the illness from spreading. Emergency kits should include a tiny hand sanitizer. If you don't have soap or water, use prepackaged hand sanitizer. This excellent strategy prevents infection.
Pain Reliever
Carry some basic painkillers. Water sports might cause minimal pain. You may have been too excited and snorkeled all day with your buddies to see our country's amazing marine life or hopped around several islands with your family to maximize your beach vacation. You can treat severe sunburn and body aches using a painkiller in your emergency pack.
Bug Spray
Outdoors, all pests are active. Mosquitoes spread malaria and dengue. Self-defense is crucial. Bring insect repellent to the beach to avoid bug bites.
Power Bank
Beach vacations are about generating memories with loved ones. Whether it's a family vacation or a beach excursion with buddies. You scheduled a trip to relax at your beach resort, dine by the bay, and enjoy its exquisite amenities. You'll want to record everything on your phone or camera. It's frustrating when your phone dies mid-Instagram shot. Emergency kits should contain a power source. Travel with a power battery to record all your happy family memories.
The memories you make while traveling may change your perspective on life forever. But you'll have to do some packing before you can travel to the world's greatest beach. And knowing how to pack properly can make all the difference in the world in terms of stress and cost. Everyone has their own opinion on what they need to bring on a trip, but the 13 items we listed above have proven to be the most helpful during your beach destination trips!
Asterra: a perfect condominium just for you!
The easiest way to beat the heat during the summer is to lie on the beach and let the water cool you off. However, traveling to popular beaches and commuting such a long distance to get there can be quite exhausting.
Fortunately, Asterra provides condominiums that are located very near the most well-known beaches in the Philippines. Asterra has a pre-selling condominium in La Union, which is known as the "surfing capital of the north," and a soon-to-rise condominium in Camarines Sur, which is known for being the location of the world's smallest fish, the "sinarapan". In addition to that, it is well-known for its beaches, wonderful attractions, vibrant festivals, historic churches, and, of course, Mount Isarog.
Owning a condominium in one of these areas is like having a dream come true because it enables you to take relaxing beach vacations without the stress of having to worry about traveling long distances.
Written by: Keanu Sasis