Summer is almost over, but it's never too late to travel and have fun! If you're planning to plot your vacation around this time, maybe you're wondering where you will stay. There are many options to choose from!
Accommodations are now easily accessible. With today's technology, hotels or condos for rental are one swipe away. You can check in through your phone and visit the place virtually. This convenience may confuse in choosing because of the numerous options to choose from. We all want summer to remember that includes low cost, short-term rentals, and of course, good location.
If you still don't know what your options are, continue reading this article to learn about condo and hotel differences and hostel differences.
Here are the things you need to consider before choosing a space to pay for:

Airbnb
An Airbnb is a type of short-term stay. It is usually a privately owned property that is rented out by the owner for a short period of time, often to travelers who are seeking an alternative to traditional hotels.
Airbnbs can include a wide variety of accommodations, such as private rooms in a host's home, entire apartments or houses, and even unique properties like vacation homes or treehouses, access to pools, and even boats. Some Airbnb offers a whole house that is complete with all the necessities you need in a living space. A fully furnished house where you can enjoy the living room, bathroom, full kitchen, and numerous bedrooms prepared for you.
Many Airbnb is widely accessible. Airbnb has listings in many locations around the cities including in neighborhoods where a traditional hotel may not be located or affordable.
Airbnb rentals cost less than comparable hotel units, particularly for longer periods of stay or larger groups. This can make it an attractive option for budget-conscious travelers.
Staying in an Airbnb can provide a more authentic travel experience, as guests can often stay in local neighborhoods and interact with hosts who can offer insider knowledge and recommendations. This can help travelers better understand and appreciate the local culture and community.
Airbnb rentals often come with amenities like a kitchen, washer and dryer, and outdoor space, parking lot which can be particularly useful for longer stays or families with children. These amenities can help guests feel more at home and comfortable during their stay in the location.
Staying in an Airbnb can offer several advantages over traditional hotels, such as the ability to experience local neighborhoods and cultures, the opportunity to have the whole place and more privacy, and often a lower cost. However, there are also potential risks and challenges associated with using Airbnb, such as the possibility of scams, safety concerns, and disputes with hosts or guests. As such, it's significant for both hosts and guests to carefully review and understand Airbnb's policies and guidelines, communicate clearly and respectfully with each other, and take necessary precautions to ensure a safe and enjoyable rental experience.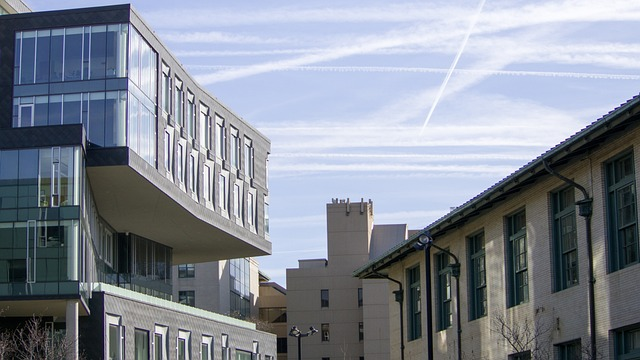 Condo Hotel
A condominium hotel, also known as a condo hotel, is a type of lodging that combines the features of a traditional hotel with those of a condominium. Condotels are structured as condominium projects, with individual unit owners. In a condo hotel, the units are individually owned but are managed and rented out like hotel rooms.
A hotel can be a good option for short-term staying, as it usually offers a variety of amenities and services that can make a traveler's stay more comfortable, fun, and convenient. Staying in a condo hotel property may be a good option you can consider when traveling. Condo hotels offer many amenities you can enjoy while you're on vacation.
Staying in hotels is convenient for short-term stays. Hotels are often located in central or convenient locations, making it easy to access nearby attractions, restaurants, resort amenities, and transportation.
Condo hotel rental offers extensive guest services that you can expect at your hotel. Hotels offer a range of services, such as housekeeping, room service or maid service, and concierge, car rentals which can help make a traveler's stay more comfortable and hassle-free while on your vacation.
Condo Hotel has a wide variety of amenities you can enjoy. Hotels often have amenities like fitness centers, swimming pools, spas, and tennis courts which can be useful for travelers who want to relax or stay active during their stay in the unit.
Condominium units are guaranteed secure and safe. Hotels typically have security measures in place, such as surveillance cameras and 24-hour front desk service, which can help ensure the safety and security of guests even at night where crimes usually happen.
When choosing a condo hotel for short-term staying or even extended stays, it's important to consider factors like location, price, amenities, and reviews from other travelers. It's also a good idea to book directly with the hotel or through a reputable booking platform to ensure the best rates and a secure booking process.
Even during vacations, it is important that you save money so you can enjoy yourself while still staying on the budget. Remember, having fun does not have to be expensive.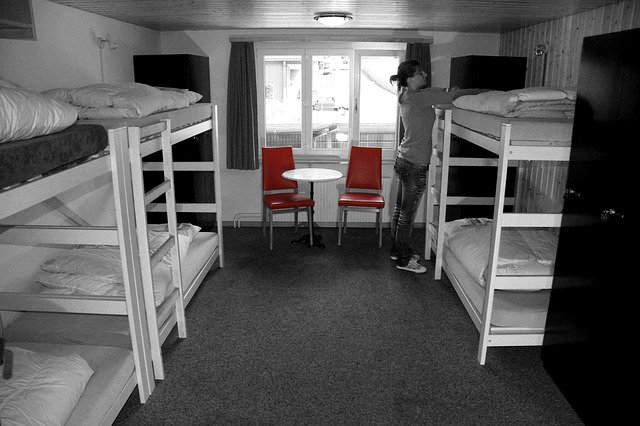 Hostel
If you're looking for a budget-friendly rental space, a hostel can be a good option for your short-term staying or even for your extended stay. If you're a traveler who wants to pay less while traveling, the hostel may be for you. Hostels are often less expensive than traditional hotels or condotel units making them an attractive option for travelers on a budget.
Meeting new friends from your travel is a fun learning way to know more about other people. Hostels offer a more social and communal travel experience, as guests often share dormitory-style rooms or common areas, providing opportunities to meet and connect with other travelers.
Hostels offer flexible check-in and check-out times, as well as storage lockers and shared kitchen facilities, providing travelers with more freedom and independence during their stay. Usually, hostels are often located in central or convenient locations, making it easy to access nearby attractions, restaurants, resorts, and transportation that costs less because you're near every amenities and attraction.
Hostel owners can offer you local knowledge about the location. Hostel staff often have insider knowledge about the local area, including tips on where to go and what to see, which can be useful for travelers looking to explore the area.
When choosing a hostel for short-term staying, it's important to consider factors like location, price, amenities, and reviews from other travelers. It's also important to check the property's policies and rules, as some hostels may have specific requirements or restrictions, such as age limits or curfews.
In conclusion
Now that you learned about the difference between Airbnb, hotel/condo hotel, or hostel. Still, the question is which is a better place to stay? Airbnb, hotel/condo hotel, or hostel?
All these options will make your stay worth it. These places to rent are all designed to give you the best experience on your vacation. The decision will be depending on what you are looking for a place to stay and spend your vacation.
Whether you choose Airbnb, a hotel/condo hotel, or a hostel, always consider your comfort, convenience, and price, and make sure to make your vacation meaningful, memorable, and fun with the place of your choice.
There are many options for you but choose the affordable, sustainable, and inclusive option. Like Asterra, it can offer you affordability, sustainability, and inclusivity. Asterra Condominiums will make your ordinary day feels like a vacation day.
Asterra offers affordable condominiums for you and your family for an affordable price. You will never go wrong with choosing Asterra. To learn more about Asterra, you can visit the official website. Get your own unit today!
Be a unit owner and build your future home with Asterra.