All those who are interested in exploring the variety of flavors found in Filipino food will undoubtedly be pleased with our list of the top Filipino restaurants in Manila. To say that this food is hearty would be an understatement. Filipino food is sumptuous and generous, combining native, Asian, American, and even other countries inspirations and flavors.
Manila draws visitors from all around the Philippines because it is the country's capital. Due to this diversity and the fact that each chef has a unique culinary experience based on the island from which he or she hails, Manila's Filipino dining scene is eclectic and incredibly interesting. See below for a list of best restaurants in Metro Manila.
Top 20 Best Food Place to Visit in Metro Manila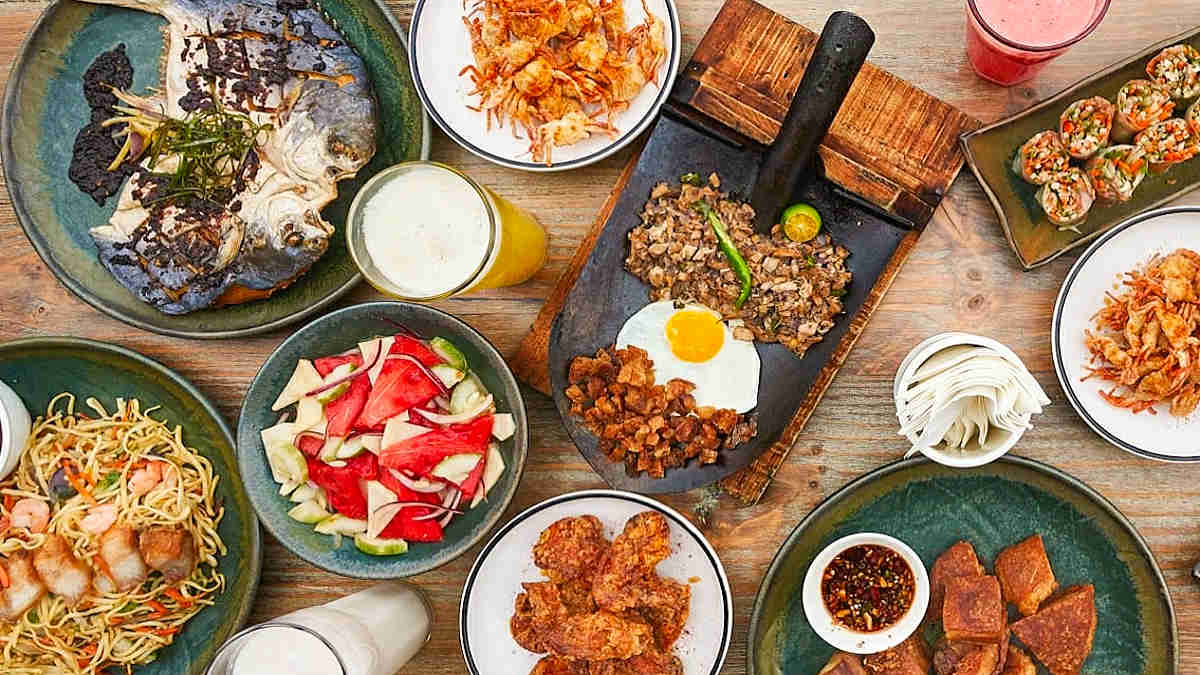 Filipino food is a fusion of different native cuisines, colonial influences, and early globalization. Filipino cooks often use seasonings and additives that are readily available to them to create distinctive dish interpretations that are specific to each province. There is no "standard" recipe for Filipino dishes because each region in the nation has its unique take on these delectable local dishes.
We shall explore our top restaurant picks in this article. This article discusses the best places in Metro Manila to experience the traditional various Filipino delicacies that have been cherished by residents for decades.
Barbara's Heritage Restaurant
Location: Plaza Sans Luis Complex, General Luna St, Intramuros, 1002 Metro Manila,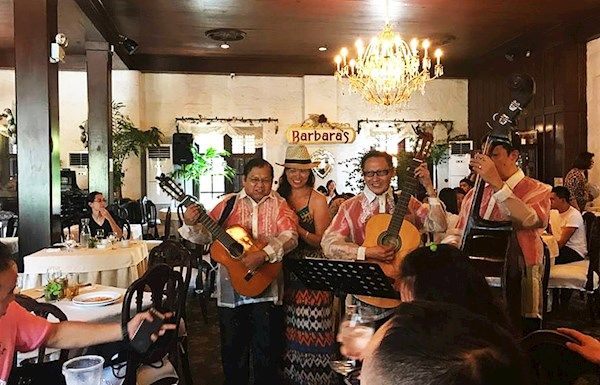 Genuinely Filipino food is served at Barbara's Heritage Restaurant, which also has a truly Filipino ambiance. On General Luna Street, local musicians perform midday serenades until they are accompanied by dancers in the middle of the night, providing diners with a very enjoyable spectacle while they eat their meal. Barbara's should be your first choice if you want to experience Manila as a true Filipino would.
Barbara de los Reyes was raised with a passion for sophistication and delectable cuisine. In Olonggapo City, her family was a pioneer in the fine dining and catering fields. She introduced Manila to this love of fine dining in the early 1970s. The company began as a modest cafe in Malate and quickly expanded to include best Filipino food and canteen management. The current location of Barbara's in Manila is the Plaza San Luis complex in Intramuros. Although the restaurant's house specialties also feature other European-inspired dishes, the main entrees commemorate traditional Filipino fusion and Spanish recipes. People who enjoy fine food presented in a formal setting frequent Barbara's.
Papa Ken Fried Chicken
Location: 1656, 1008 Dimasalang Rd, Sampaloc, Manila, 1008 Metro Manila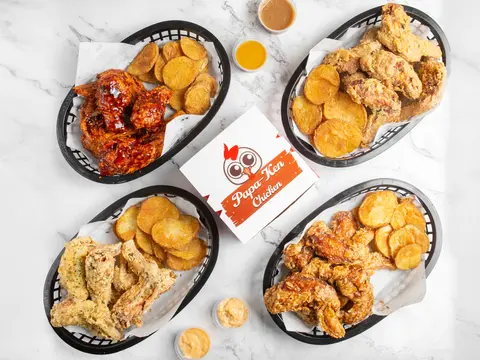 A little restaurant called Papa Ken Chicken may be found on Dimasalang Road. For others, it probably only consists of fried chicken, but chefs are well aware of how challenging it is to make delicious fried chicken. Fortunately, Papa Ken consistently produces wonderful fried chicken wings.
The mojos found in these chicken wings are consistently crunchy and juicy. Chicken wings from Papa Ken Chicken come in a variety of flavors, including garlic parmesan and Korean-style. However, its Spicy Pinoy BBQ wings successfully capture the Filipino palate, making them simple to enjoy. Although it makes for delicious comfort food, pay attention to the level of spice!
Jamicos Restaurant
Location: 201 Gen. Luna St, Malabon, Metro Manila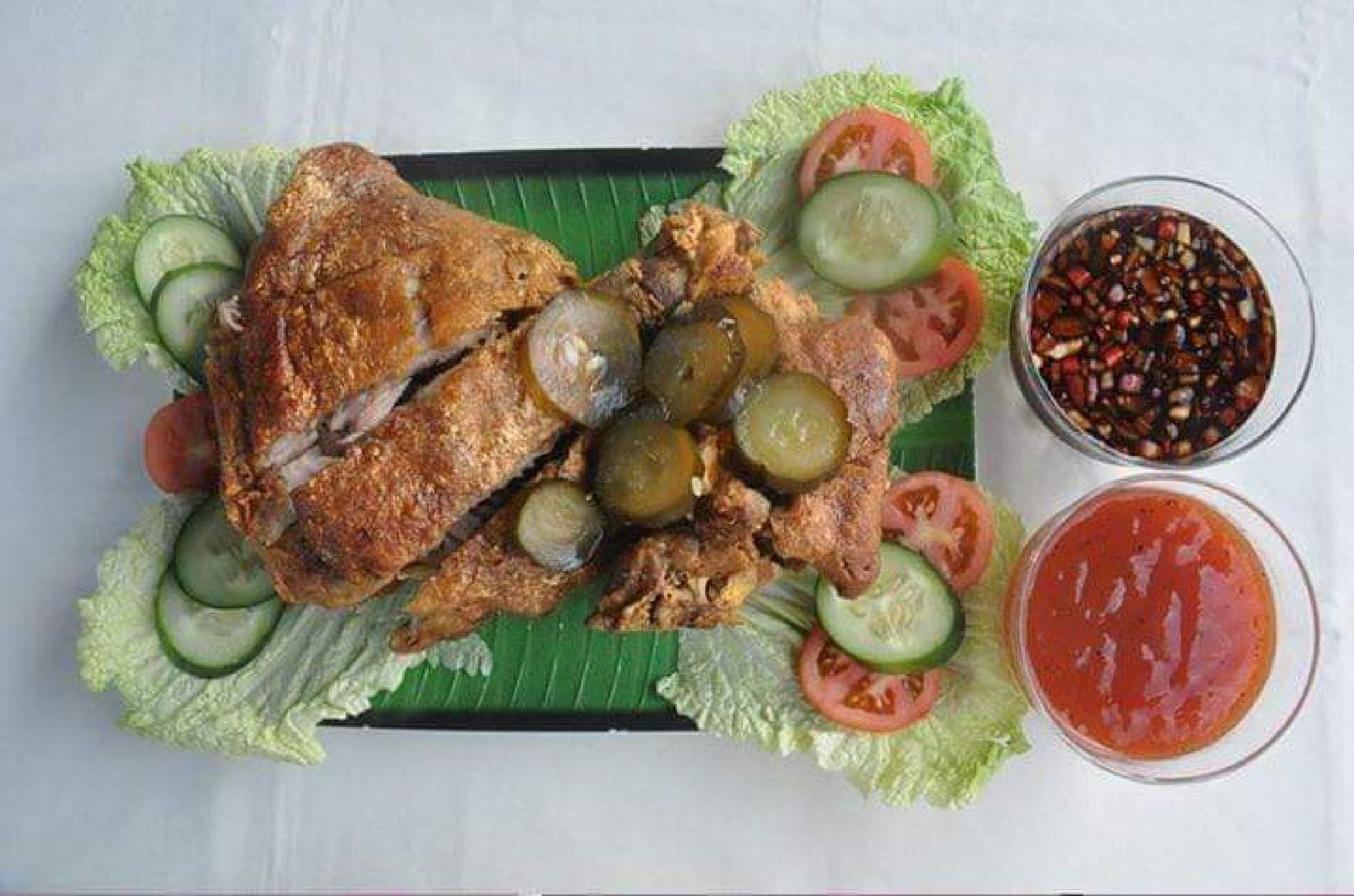 Some of the most delicious Filipino cuisine in Manila may be found in the City of Malabon, which residents may not even be aware of. Let it be known right now that Malabon is a foodie's paradise! And Jamicos Restaurant's existence demonstrates the veracity of the aforementioned claim.
Never forget to get Judy Ann's Crispy Pata when dining at Jamicos. In the Philippines, crispy pata (deep-fried pig thigh) is a highly popular delicacy. However, this particular dish from Jamicos Restaurant modifies the classic recipe slightly. The pig thigh is delicately coated with honey in addition to the customary salt and pepper, giving the succulent meat and crunchy skin an appealing flavor.
Toyo Eatery
Location: 2316, The Alley at Karrivin, Karrivin Plaza, 1231 Chino Roces Ave Ext, Makati, Metro Manila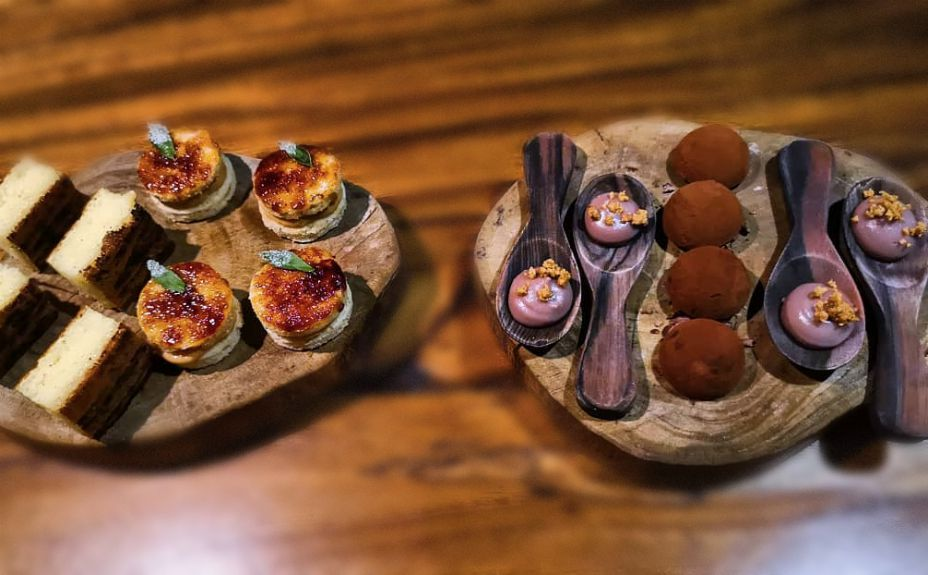 Are you looking for a romantic restaurants in Metro Manila? Even if it doesn't sound like it from the name, Makati's Toyo Eatery knows how to create an atmosphere. What else could it be but with Filipino food?
When it relates to creating delicious Filipino cuisine, Toyo's ingenuity knows no limitations. The restaurant's post-modern aesthetic may come out as being excessively sparse. However, their food creates the atmosphere. Their tasting menu is both an aesthetic and artful treat thanks to the artistry that went into creating it. Trying to make a good impression? Let the food at Toyo do the work.
The Blackbird at Nielson Tower
Location: 6752 1229 Makati Ave, Makati, 1229 Metro Manila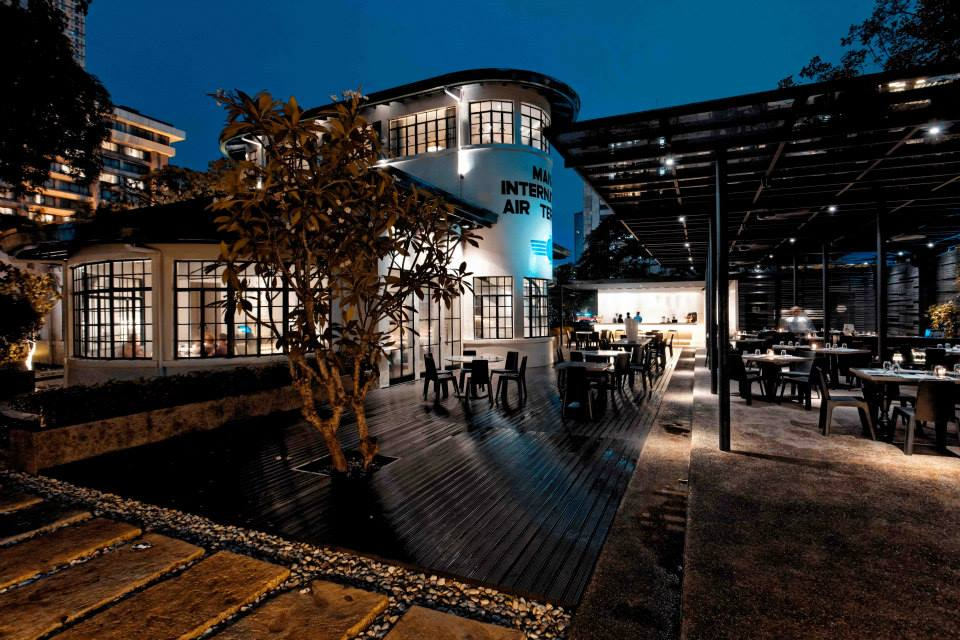 Blackbird at Nielsen Tower Makati, which is only a few kilometers from the airport, is a popular destination for both visitors and locals. The restaurant honors what is known as the "golden age of travel" in what was previously Manila's airport before the one we know today. It's the ideal setting for a date night or a classy dinner enjoying friends and family because of the romantic ambiance of the opulent art deco setting.
Choose from a variety of delicious dishes to delight yourself. Enjoy pizza, pasta, steaks, and more! Finish it off with a nightcap from their extensive wine selection, which includes cocktail menu, champagne of course, ideal for honoring life's positive aspects.
Manam Comfort Filipino Food
Location: G/F Greenbelt 2, Esperanza St. cor. Greenbelt Dr, Esperanza St, Ayala Center, Makati, Metro Manila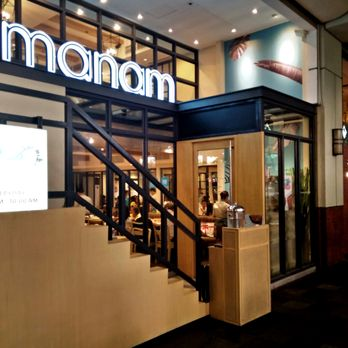 Manam is a prominent Filipino restaurant that serves both locals and tourists from other countries. Sisig, a traditional pork meal prepared with chopped deep fried pork belly, pig skin, head, and ears, is one dish that you absolutely must order while you're here. Make your own dipping sauce using a combination of soy sauce and calamansi, and an ounce of spicy chili. It is frequently served on sizzling plates and is best appreciated with fried garlic rice (although it is enticing to order another fried garlic rice). Don't like pork? Then consider their bangus sisig (milkfish), which is made entirely of milkfish meat that has been shred.
Cafe Adriatico
Location: 1790 M. Adriatico St, Malate, Manila, 1004 Metro Manila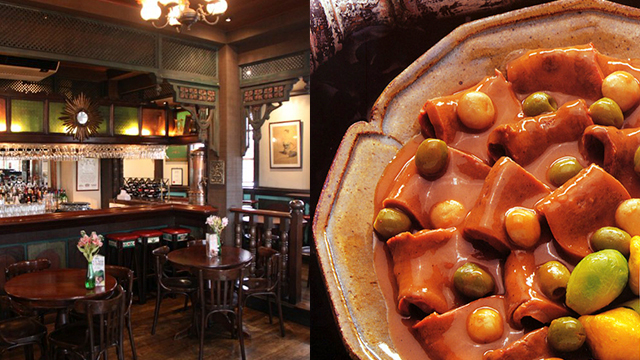 Cafe Adriatico, the signature restaurant of the LJC Restaurant Group, offers a wide selection of Filipino, Spanish, and continental cuisine. Chicken ala Kiev, Spareribs Adobo, Salpicao Rice, Callos, Lengua Estufada, Classic Café Adriatico Burger, Pancit Canton, Pancit Palabok, and authentic Spanish hot chocolate "Chocolate Eh" are just a few of the Café's specialties. The restaurant also offers a variety of lighter options like salads, sandwiches, omelettes, and fondues. Cafe Adriatico has locations in Remedios Circle
Kanin Club
Location: U.P. Ayalaland Technohub, Commonwealth Ave, Diliman, Quezon City, 1101 Metro Manila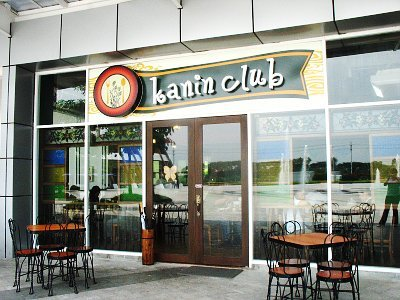 Create foods that pair well with rice is Kanin Club's rather straightforward goal. They do, however, have creative but delectable explanations for each meal. The owner of this eatery is known for serving Crispy Dinuguan (blood stew), which is deep-fried pig with stewed blood. Crispy dinuguan doesn't often contain anything crunchy, yet Kanin Club managed to make it their top seller.
The Sinangag(fried rice) na Sinigang(sour soup), a rice-stir-fried version of their deconstructed pig and vegetable sour stew, best with fish sauce, was another of their successful experiments. Although their food's textures may be inconsistent, the flavors are consistent. The meals at Kanin Club are so intriguing and deserving of being included on this list of the top restaurants in the Philippine cuisine.
Aristocrat Restaurant
Location: 432, 1004 San Andres St, Malate, Manila, 1004 Metro Manila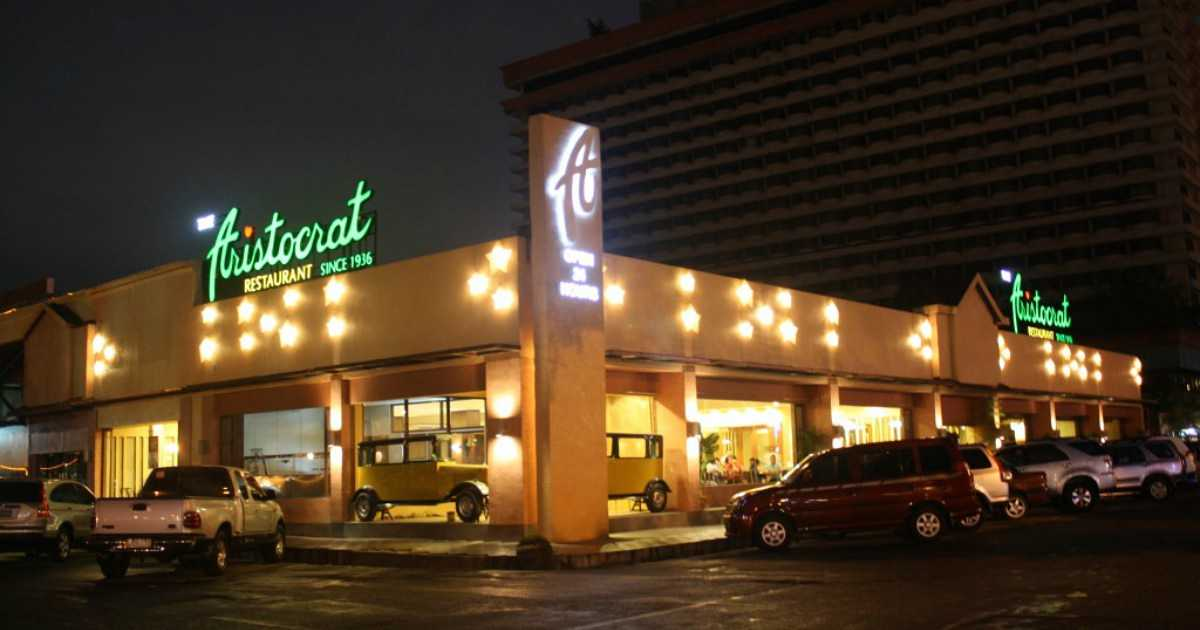 Another famous Manila food was founded along Roxas Boulevard and has since spread to numerous neighboring cities for both good and delectable reasons.
When Lola Asiang, dubbed the Queen of Filipino Cooking, decided she was cooking for her family much too frequently and might as well turn it into a business, Aristocrat was born in 1928. 90 years later, the Aristocrat Restaurant is still a go-to destination for delicious Filipino comfort food.
Guevarra's by Chef Laudico
Location: 387 P. Guevarra St, cor Argonne, San Juan, 1500 Metro Manila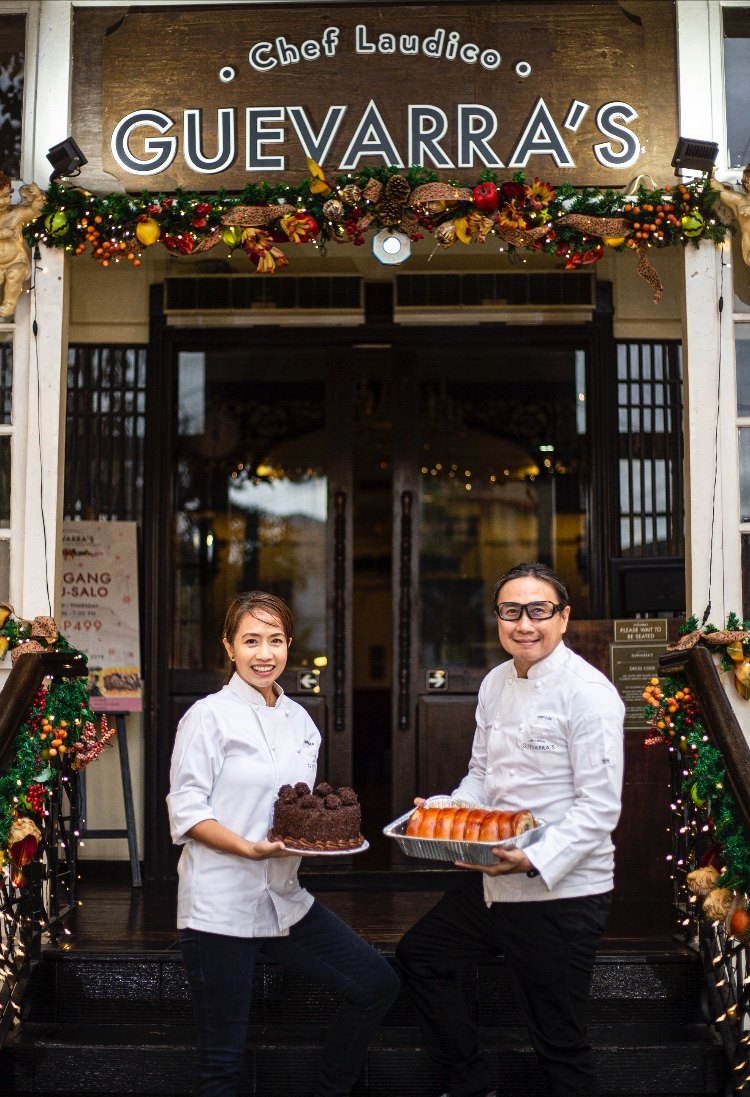 A little historic home that has hosted innumerable occasions for marriage, baptism, and other celebrations and events since the 1920s is on the top list. One of the best restaurants in San Juan City is Guevarra's by Chef Laudico, and with good reason.
Roland Laudico, a well-known celebrity chef with years of education and recognition, is the brains behind the creations. Guevarra's, a house that was converted into a restaurant, features a gorgeous outside and wonderful interiors that enhance the dining experience.
If it weren't for the cuisine, Guevarra's wouldn't be on the list, of course! Enjoy the best contemporary and traditional Filipino cuisine. Take a bite out of their famous Angus roast or indulge in the sinfully delicious, crispy bagnet. A spoonful of Chef Laudico's Bicol express, a pig stewed in coconut milk or coconut cream, would instantly transport you to Albay, a province in Luzon wherein the cuisine was created.
The simple suman (glutinous rice) garnished with coconut shavings (young coconut meat) and mango coulis is one of their delicious specialties that must be tried. When Christmas season, which begins as early as September, be sure to try the coveted Guevarra's bibingka one of Filipino Favorites (rice cake cooked in clay pots), which is only available during the holidays!
Provenciano
Location: 110 Maginhawa, Diliman, Lungsod Quezon, 1101 Metro Manila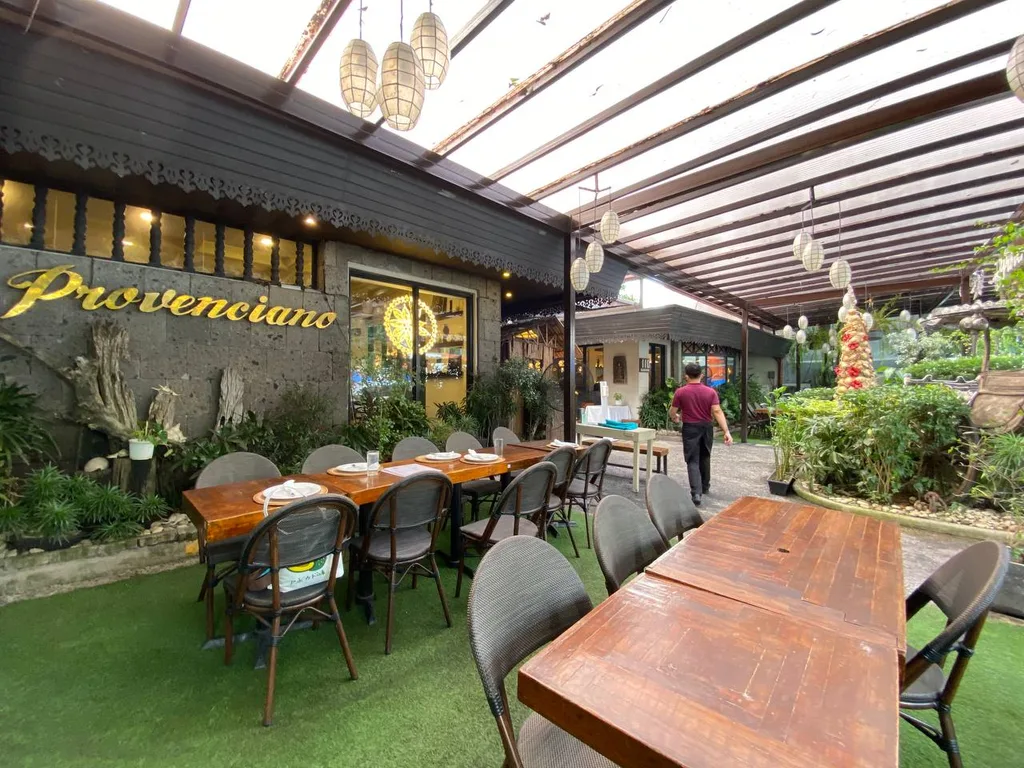 Another of the popular Filipino restaurants in Quezon City, Provenciano, offers a breath of fresh air together with mouthwatering cuisine. Provenciano serves customers meticulously crafted authentic regional delicacies found in the numerous regions of the Philippines, living up to its name, which denotes someone who resides in rural areas.
One of their specialties is sinaing na tulingan, a slow-cooked mackerel dish covered in banana leaves and served with bilimbi fruit (kamias), which adds a mild sour taste to the fish's naturally clean, fresh flavor.
Bistro Remedios
Location: 1911 M. Adriatico St, Remedios Circle, Malate, 1004 Metro Manila, Philippines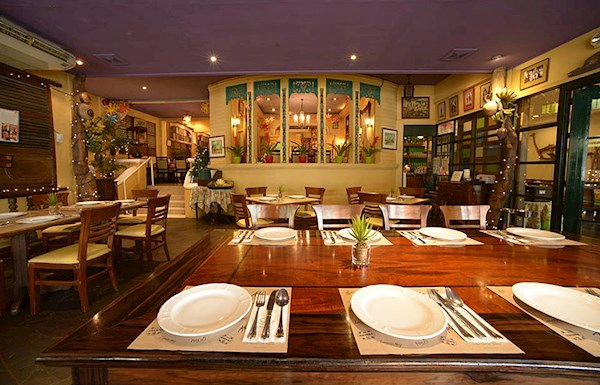 Luxurious restaurant Bistro Remedios is devoted to Filipino food and culture. This exquisite establishment is well-known for the excellence of its regional cuisine and is situated directly across from Remedios Circle, hence its name. Many locals come here to eat because of the lively atmosphere rocked by three talented musicians and singers. Many traditional local foods, including the exquisite lechon kawali, (deep fried pork belly) kare-kare, (meat stew) and gising-gising (spicy Filipino vegetable soup), are offered here.
The Singing Cook & Waiters
Location: Roxas Blvd, Pasay, Metro Manila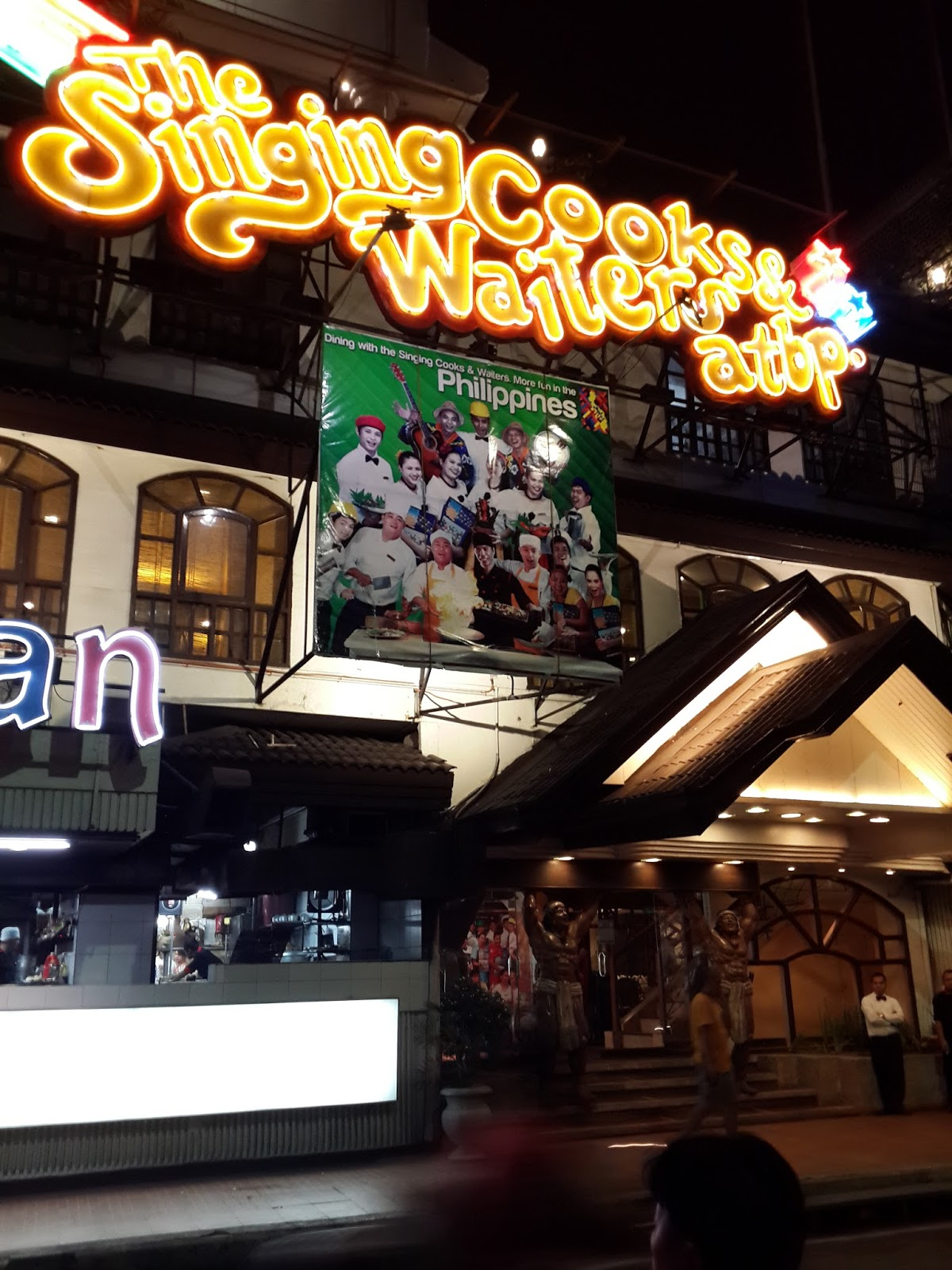 At The Singing Cook & Waiters, prepare yourselves for the the greatest musical dining experience. Chef Ongpauco, which also invented the crispy pata, a deep-fried pig treat that is well-known throughout the Philippines, opened the restaurant.
Delicious regional food is served at this distinctive restaurant by a fun kitchen staff that sings and dances simultaneously. Combining food with entertainment is a fantastic concept, particularly if they are both of high quality.
Abe's Restaurant
Location: Mcarthur Avenue, Bonifacio Global, Taguig, 1630 Metro Manila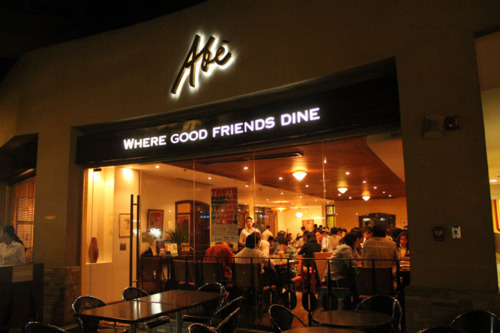 Abe's Restaurant has numerous locations all around Manila and is dedicated to the remembrance of Emilio Aguilar Cruz, a Filipino writer, artist, and foodie. It offers delectable Filipino-Kapampangan food that was influenced by Abé's travels throughout the island nation.
Lamb Adobo over popped garlic, pig lengua Estofado (pig tongue cooked in tomato sauce), and chicken inasal (roast chicken) are among of the restaurant's specialties.
Golden Bay
Location: Lot 3 & 4 CBP 1 Diosdado Macapagal Boulevard, Pasay, Metro Manila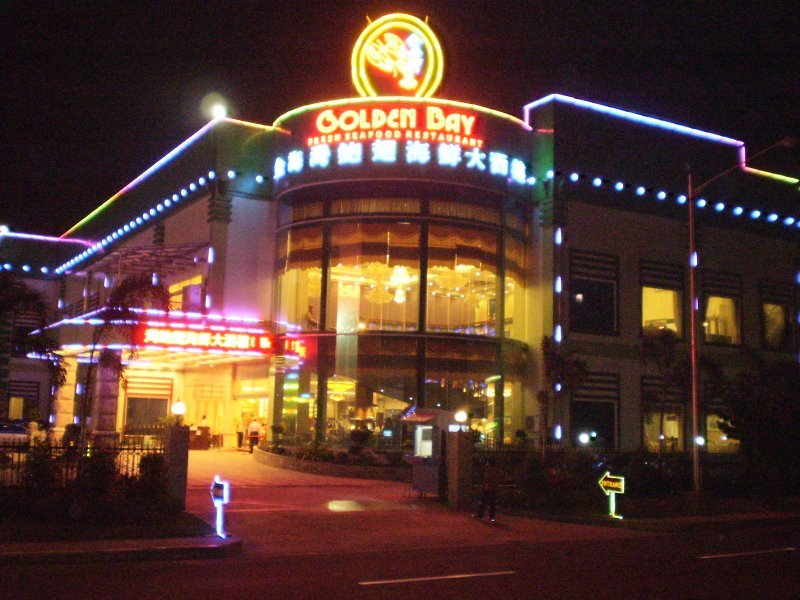 Located along Macapagal Boulevard, the Philippines' upcoming financial and entertainment hub has an astonishing array of business, financial, and educational institutions. The restaurant will be located inside the Diosdado Macapagal Avenue Complex right in the center of the Central Business District. The restaurant is only 15 minutes by car from Makati City, the nation's financial hub, and 20 minutes from the Ninoy Aquino International Airport.
The idea for Golden Bay Fresh Seafood Restaurant came from a group of friends who wanted to highlight Chinese culture, tradition, and food. The rich foods they loved back home were sorely missed, they would talk about at their monthly tea sessions. Late in 2006, after much discussion, the group came up with the idea for a magnificent restaurant that would serve both traditional and contemporary Chinese food.
Illustrado
Location: 744 General Luna St, Intramuros, Manila, 1002 Metro Manila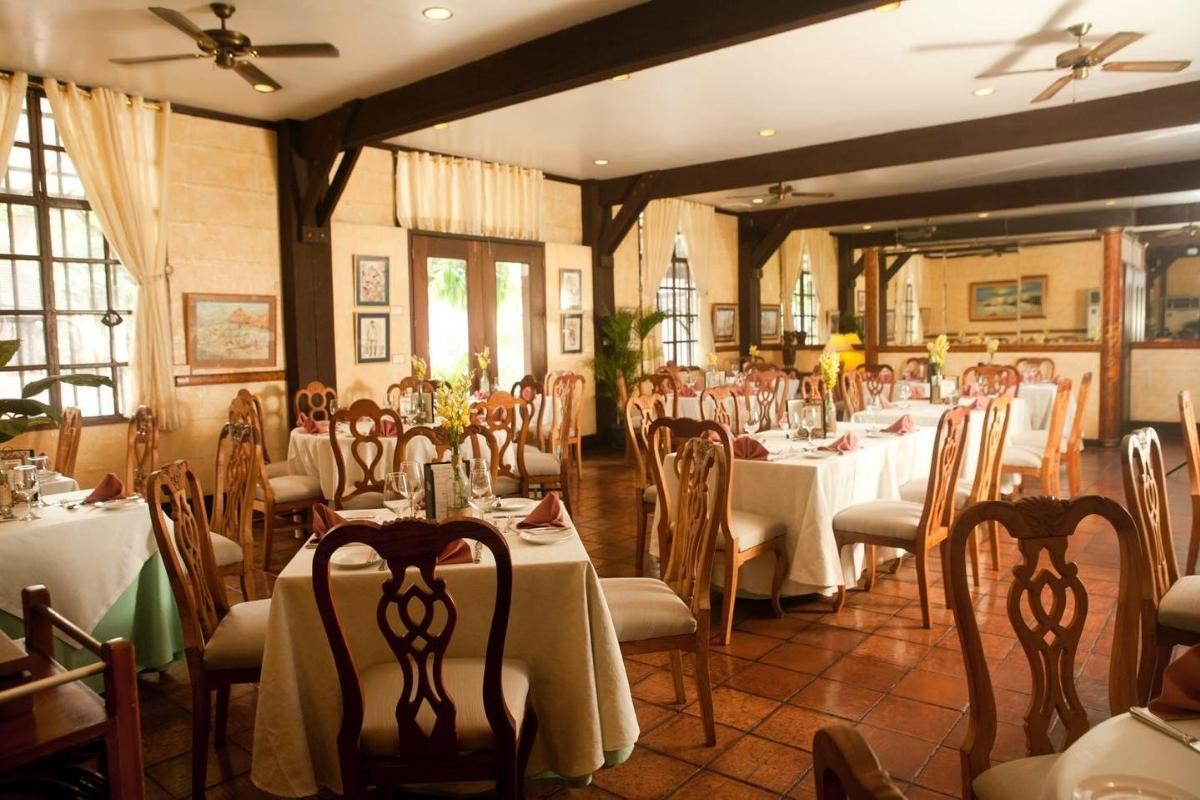 One of the well-known eateries in Intramuros, Ilustrado, is next on the list. You'll be taken back in time to a time when luxurious Manila was brimming with Spanish-Filipino elegance as soon as you reach its gates. You can treat yourself to a hearty meal of any of their contemporary classics by strolling through its cobblestone path.
Try their hallmark dishes, which are heavily influenced by Spanish flavors, including the seafood paella and callos madrilena, which both ooze with savory goodness that only Ilustrado can capture, and become one of the "enlightened" ones. To get a taste of their entire menu, you should absolutely take advantage of the chance to enjoy their seasonal degustation menu!
The sampaguita ice cream, which is their original specialty dish and is made with a vanilla ice cream base with tastes from the national flower of the Philippines, is something you should absolutely try. You won't be let down if you give it a try.
Bistro Pamana
Located: Greenbelt Mansion, 106 Perea, Legaspi Village, Makati, 1229 Metro Manila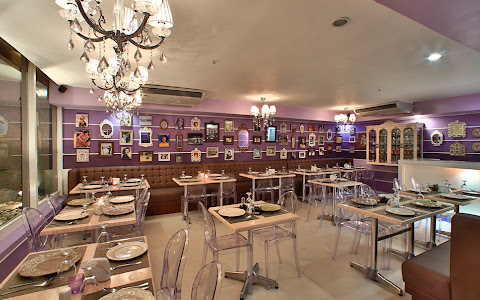 A selection of heirloom recipes from the past 100 years is available at Pamana Restaurant. Every meal they prepare uses methods that have been passed down through the years, giving it a genuine Filipino flavor.
pakbet bagnet, a savory meal prepared with veggies stewed in shrimp paste and topped with naughty bagnet, is a delicious alternative to Pamana's sinfully crispy bagnet (deep-fried pork belly). Binakol, a nutritious chicken soup meal, and pancit Ivatan, a dish of noodles topped with a fried egg and dried pork adobo, are also not to be missed.
Lampara
Location: 5883 Enriquez, Makati, 1210 Metro Manila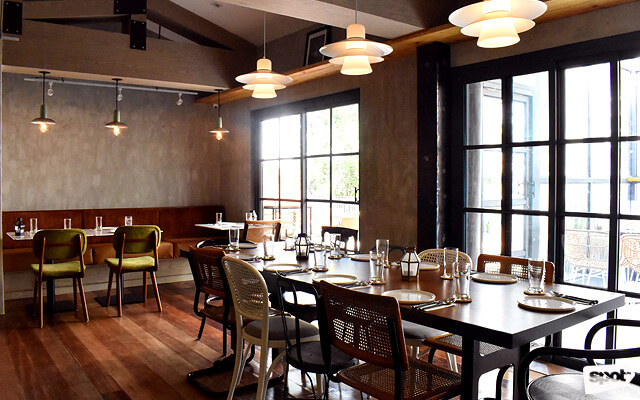 One of the numerous restaurants in Makati City that serves neo-Filipino cuisine is a modest, yet oddly roomy, bistro. Lampara is located on the second story of a modest structure near the Poblacion streets. You will notice the mismatched seats, intriguing objects, towering ceilings, and plush sofas as soon as you enter the room with its dark oak floors.
Three young people, RJ Ramos, Prince Tan, and Alphonse Sotero, are the owners of Lampara. The menu at Lampara reflects their knowledge of contemporary cooking methods and passion of Filipino cuisine. They provide several crunchy rice cups stuffed with longganisa (flavored sausage), taba ng talangka (crab fat), and ubod (heart of palm spring) that are their take on the acclaimed lumpia (spring roll).
Cafe Juanita
Location: 19 W Capitol Dr, Pasig, 1603 Metro Manila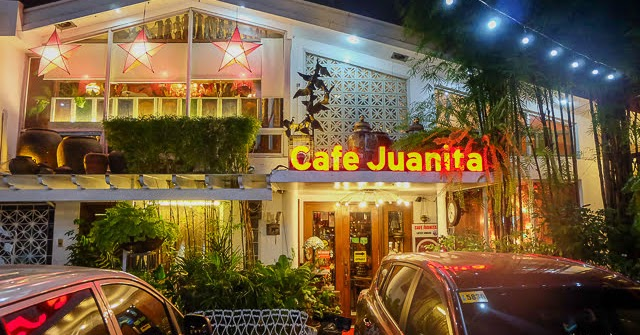 Café Juanita is completely covered in bright lights and vibrant decor, and they haven't changed in 20 years. Expect to be enchanted by their interpretation of traditional Filipino cuisine when you find yourself mesmerized and captured by the lights of any Café Juanita location and it invites you to walk inside.
The portions at Café Juanita, like those at many other Filipino eateries on this list, are best shared. Order traditional Filipino dishes like bistek Tagalog, chicken pandan, and their well-known kare-kare, which is so good you don't need to add the bagoong (shrimp paste), but you can if you want to. The only drawback is that there is nearly always a queue, but the meal is worth the wait.
Locavore Kitchen x Drinks
Location: 10 Brixton St, Pasig, 1603 Metro Manila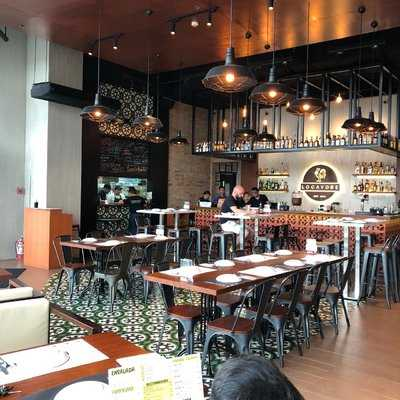 Visit Locavore Kitchen x Drinks if you want a more modern interpretation of the classics. It has numerous sites throughout the city, but Kapitolyo, Pasig, is where it is one of the most popular eateries.
A locavore, which is derived from the words "local" and "vore," is an individual that puts an effort to enjoy food that is made, cultivated, or produced locally. Celebrity Chef Mikel "Kel" Zaguirre is in charge of this hip restaurant and whips up hit after hit of regional cuisine that has been enhanced.
Their sizzling sinigang and lechon oyster sisig, which taste as good as they look, are just a couple of the favorites. Pho Lalo, created by Chef Kel by fusing the tastes of Vietnamese pho and Filipino bulalo (a soup dish made of beef shanks and bone marrow), is one of the more amusing fusion ideas to come out of Locavore's kitchen.
Additionally, in honor of the Korean craze, the chef at Locavore created the Kimchinigang, a mouthwatering dish that combines the savory taste of kimchi and sinigang.
Filipino Experience Through Food
Having learnt about the top restaurants in Metro Manila, make sure to visit at least one of those for a taste of true Filipino cuisine. You can pick a restaurant that fits both your budget and appetite because they are all priced differently. The best part about this is that a number of the above-mentioned restaurants offer food delivery!
Aside from the restaurants we think are the best, if you're considering purchasing a condo. Select a well-known company with a solid track record, like Asterra, one of the best condo options in the entire nation. In Asterra, modern conveniences live in harmony with the allure of the countryside. a location where better lives and nicer homes are constructed.
Written by Mat Balbin