There are several notable distinctions between the two sorts of fees, even though they are both used to pay for the expenses of upkeep and management of a community.
Condo owners, also referred to as condominium owners, are responsible for paying a cost known as a condo fee. Common areas like corridors, elevators, and parking lots require upkeep and repair costs, which are normally covered by these fees. Condo fees can also be used to cover the cost of extras like community spaces, gyms, and swimming pools. The size, location, and amenities that the building provides all affect the condo cost, which varies according to all of these factors.
A homeowners association fees, or HOA fee, is paid by all homeowners in a particular area or community, not only those who own condominium units. An HOA fee is charged to pay the costs of maintaining and enhancing community amenities including parks, walkways, and other outside spaces. HOA fees can also be used to enforces rules and regulations within the community, such as lawn care standards or noise restrictions.
What Is a Homeowners Association (HOA) Fee?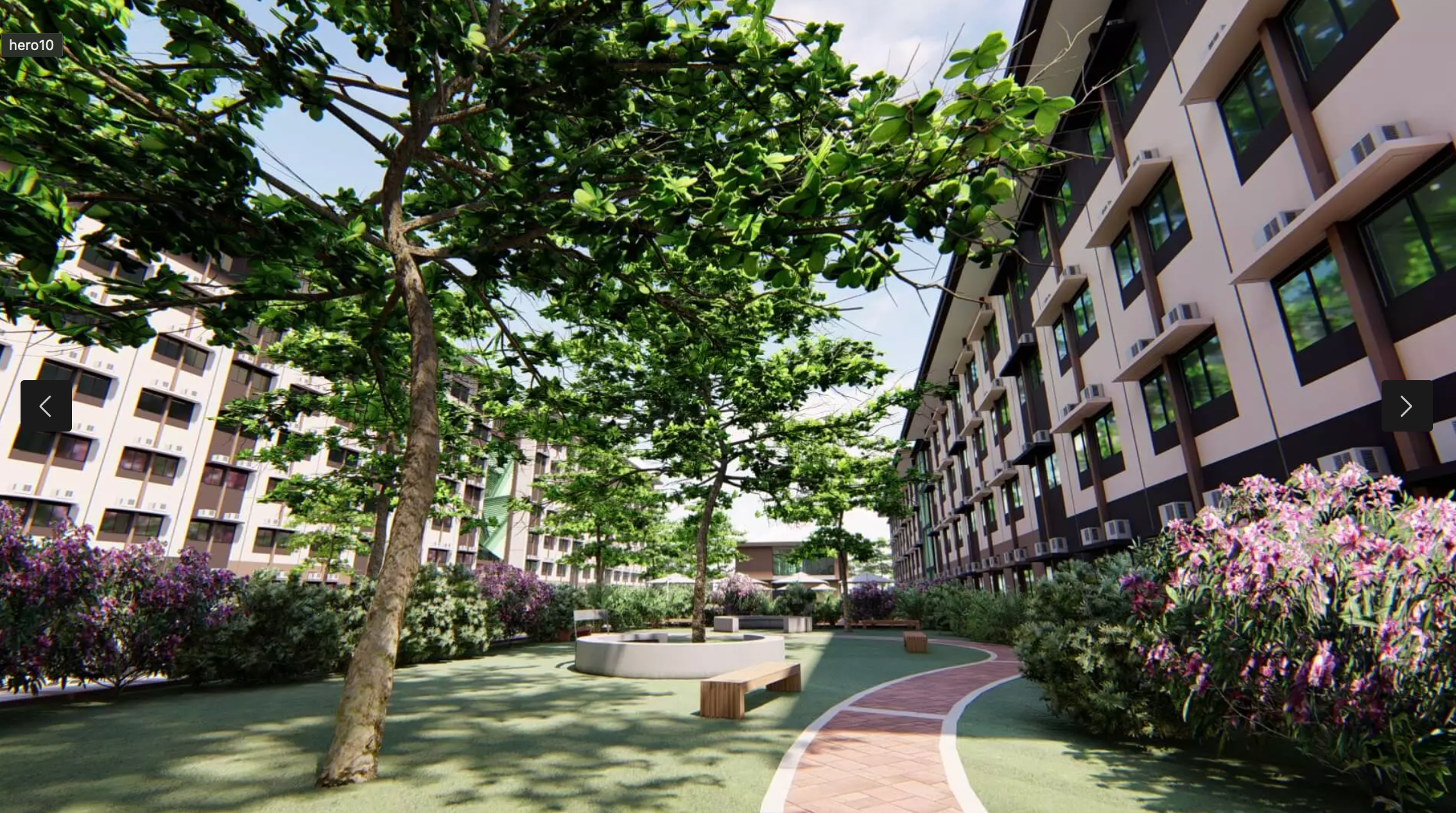 A homeowner's association may charge a HOA fee to offset the cost of managing and maintaining the community's shared amenities. These fees are often used to cover costs such as landscaping, snow removal, garbage pickup, and upkeep of community amenities like tennis courts, playgrounds, and swimming pools.
HOA dues are calculated based on the community's budget and the number of residences in the neighborhood and are paid monthly, quarterly, or annually. The HOA board of directors, which is composed of elected residents, determines the fee level based on the anticipated expenses of maintaining the neighborhood.
HOA dues may also be used to enforce rules and regulations in addition to paying for community upkeep costs. For instance, a HOA may employ a property management business with money from the fees to deal with concerns like parking infractions, noise complaints, and property maintenance.
What are condo dues?
Condo dues, commonly referred to as condominium fees, are amounts that condo unit owners pay to the condominium association to help defray the expense of operating and maintaining the building's common facilities. The majority of the time, these fees are utilized to cover costs like as landscaping, snow removal, garbage pickup, and upkeep of common areas like elevators, corridors, and parking spaces.
The condominium association's budget, which is created by the elected members of the condo board, is used to determine how much a unit's monthly dues will be. The budget accounts for costs associated with the condo building upkeep, repairs, and other association-provided more services, as well as savings for potential repairs or capital improvements.
Condo dues may also be used to enforce condo rules and regulations in addition to paying for building upkeep and other services. For instance, the organization might employ a property management business with money from dues to deal with concerns like noise complaints, parking infractions, and pet restrictions.
Fee Coverage
Condo fees, commonly referred to as condominium fees, are charges made to the condominium association by owners of condo units to defray the expense of managing and maintaining the building's common facilities. There are some common expenses that are commonly paid by condo fees, although the exact coverage of these fees can vary significantly based on the specific condominium organization and its budget.
Building upkeep is one of the principal costs funded by condo fees. This covers routine maintenance of the outside and common areas of the building, including landscaping, snow removal, cleaning, and elevator and parking garage repairs. Condo fees may also include significant structural improvements to the building, such as a new roof or improved heating and cooling systems.
What is an HOA?
Homeowners Association, or HOA for short, is a governing organization made up of homeowners in a particular community or neighborhood. An HOA is primarily responsible for managing, maintaining, and enforcing the rules and guidelines that regulate the usage of the community's common facilities and amenities.
An individual immediately joins a HOA when they buy a property in a community that is managed by one, and they are obligated to pay HOA dues to support the association's operations. The community's size and scope, as well as the amenities and services offered by the HOA, can all affect these fees.
Common areas like parks, playgrounds, walkways, and streets, as well as amenities like community centers, and fitness centers, are often the responsibility of a HOA. The HOA is also in charge of upholding any other guidelines intended to preserve the general aesthetic and caliber of the neighborhood, as well as rules and regulations pertaining to the use of these places and amenities.
Tips on moving into a CA or HOA managed property
It can be a wonderful experience to move into a community run by a CA or HOA, but it's crucial to be aware of several important considerations that can help you make the most of your new living arrangement.
1. Understand the rules and regulations
Learning the community's rules and regulations is one of the most crucial things to remember when moving into a property that is managed by a CA or HOA. It's crucial to study the governing documents and any other materials provided by the CA or HOA before moving in because these regulations might differ significantly amongst communities.
2. Get involved
Many CA and HOA communities have active homeowners associations, and getting involved in these organizations can be a great way to meet your new neighbors and stay informed about community events and activities. Attend meetings and think about offering your services to the association's committees or other roles.
3. Pay close attention
Pay close attention to the fees and assessments because many CA and HOA communities impose them to pay the expense of upkeep for facilities like pools and community centers. Make sure you are aware of the fees you will owe and the deadlines for payment.
Understanding Homeowners Association (HOA) Fees
Homeowners in a neighborhood or community that is under a HOA's control pay HOA dues. The money collected from these fees is used to pay for upkeep and management of the neighborhood's facilities and common spaces.
The size of the community, the number and kind of amenities available, and the level of services given by the HOA are some of the variables that might affect how much the HOA fees are.
How Are HOA And Condo Fees Assessed?
Both HOA and condo fees are used to pay for the expenses associated with care and management of the neighborhood or building, such as insurance, utilities, repairs, and maintenance costs of common areas and amenities. The following are some of the main elements that affect how these fees are calculated:
1. Budgeting
In general, both HOAs and condo associations develop an annual budget outlining their anticipated costs for the next year. This budget serves as the foundation for figuring out the costs that each condo or home owner will have to pay.
2. Size and complexity of the neighborhood or building
The amount of fees charged may vary depending on the size and complexity of the neighborhood or structure. Fees are often higher in larger communities or buildings with more amenities like tennis courts, fitness centers, and swimming pools than in smaller communities or buildings with fewer amenities.
3. Shared costs
Shared costs, such as landscaping, snow removal, and common area upkeep, may also have an effect on HOA and condo fees. The size or location of the property may be taken into consideration when determining how much each homeowner or condo owner will contribute to these costs.
4. Unforeseen costs
HOAs and condo associations may occasionally need to levy special assessments to pay for unforeseen costs or significant repairs that are not covered by the normal fees. Either one-time fees or longer-term payments for these specific assessments are also possible.
What Do Most Condo Fees Include?
Owners of condominiums are responsible for paying condo fees, which are used to maintain and manage the building and communal facilities. These costs can vary based on the size, scope, and amenities provided by the building, however there are a few standard costs that are commonly covered by most condo fees:
1. Maintenance and Repair
Condo fees frequently cover the expense of maintaining and repairing the building's common facilities, including the lobby, corridors, and elevators. Cleaning services, painting, and fixes for plumbing, electrical, and HVAC systems might all fall under this category.
2. Insurance
Condo fees may also cover the cost of the building's property insurance, which protects against damage to the structure and shared areas in the event of a fire, flood, or other calamity.
3. Utilities
Condo fees occasionally cover the price of utilities including water, gas, and electricity. Depending on the structure and the particular unit, this may change.
4. Amenities
A swimming pool, a fitness center, or a common room might be included in the condo costs. Depending on the structure and the particular apartment, these amenities may change.
Do All Condos Have HOA Fees?
The majority of condos do have HOA fees, but there are some exceptions, is the succinct response.
HOA dues are used to maintain and manage the neighborhood or building, which includes paying for things like insurance, utilities, maintenance, and upkeep of facilities and common areas. Each condo owner in the complex is responsible for paying these assessments, which are normally made on a monthly or annual basis.
The extent of Ownership – Condo Associations vs. HOA
HOAs and condominium associations are both types of community associations created to administer and preserve communal property. The level of ownership and responsibility between the two does, however, differ significantly in certain important ways.
While individual owners are normally responsible for the interior of their own apartments, condo organizations are typically in charge of upkeep and repairs to the structures and common areas within the community. Common features like hallways, elevators, and parking lots are often shared by all condo owners, who typically only own the interior of their own homes.
Be prepared to follow the rules
You consent to follow the guidelines established by the association when you purchase property in a neighborhood overseen by a HOA or condo organization. These regulations could address a variety of issues, including as landscaping, parking, noise levels, and external home improvements.
Before you purchase a property, it is crucial to carefully research the community's laws and regulations so you are aware of any restrictions or limitations that may affect your way of life or your capacity to make improvements to your property. The group may impose fines or take legal action if someone doesn't follow the HOA rules and regulations.
Participating in community meetings and decision-making is one method to stay informed about the regulations. This might provide you the chance to express your concerns or ideas while also assisting you in understanding the justification for particular rules and regulations.