Greater size isn't always preferable in kitchens. To prepare a beautiful meal, simply don't need a lot of space or extra equipment. Cooking on a daily basis can be more productive and stress-free in a tiny kitchen where everything needed for preparation and cooking is conveniently located. A smaller kitchen is easier to clean and maintain, encourages you to concentrate on the important things and get rid of clutter, and may seem particularly welcoming and comfortable with carefully planned layout and design.
Numerous folks struggle to make the most of their small kitchen space. However, there are several simple kitchen hacks that can help you maximize your available space and increase your productivity. The kitchen is the heart of the home for many families. This cozy area of the home is where everyone congregates to cook together, eat together, and connect over delicious food. Since the kitchen is also the busiest room in the house, it is not surprising that it tends to get unorganized and messy most of the time. You might use this as a justification to put off taking action, but you also need to consider the advantages of having an orderly apartment kitchen.
In this post, we've selected some of top kitchen essentials for your condo or even for your first apartment to help you turn your small kitchen in a more practical and welcoming space.
Top 8 Condo Kitchen Essentials and Small Kitchen Ideas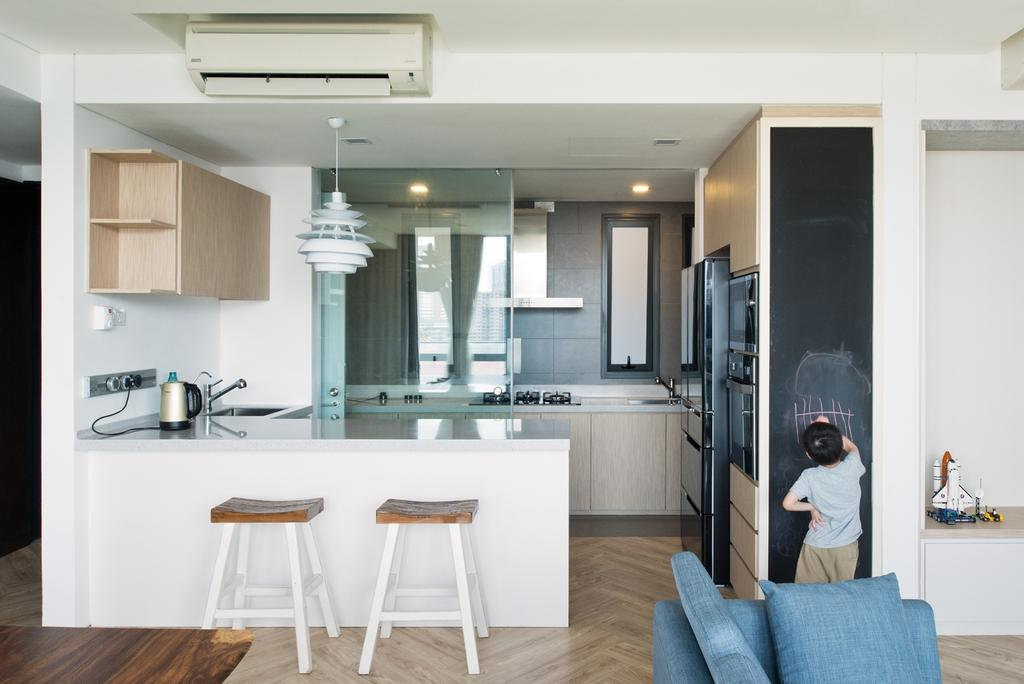 Although they have a lot of beauty, little homes frequently lack adequate cooking space. There are fortunately many compact kitchen design ideas that improve efficiency and storage. You can turn even the smallest kitchen a room you like preparing meals in and hanging out in by using your creativity to figure out how to maximize your small kitchen design and making the most of the countertop and wall space you have. We have put together a list of tips for designing a small kitchen to help you make the best use of your available space. Read on to find out how to maximize the functionality of your small kitchen, whether you're starting from scratch or you just want to modernize your current space.
1. Set up a pegboard.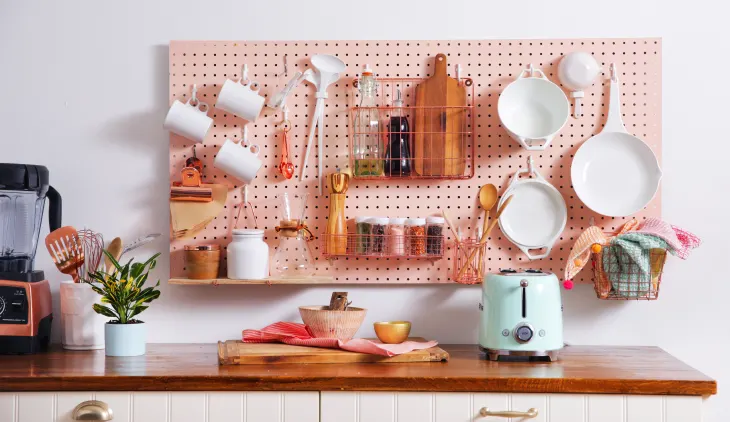 Without taking up important counter or drawer space, pegboards are a terrific way for maintaining frequently utilized objects close at hand. Install a pegboard in your kitchen and use it to hang pots, pans, cutlery, and other kitchen necessities.
2. Set up floating shelves.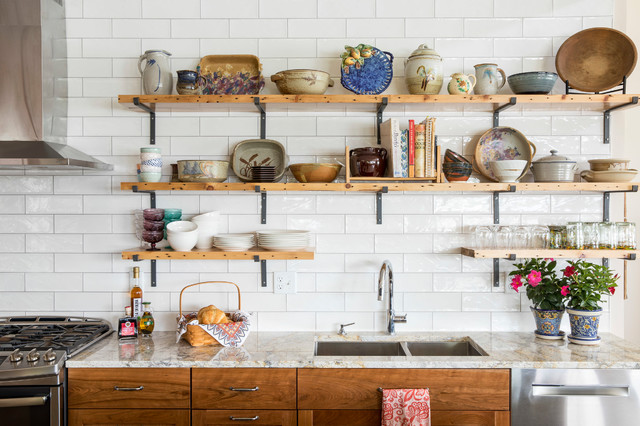 Open shelves can be used in place of top cupboards, usually can render a small space appear congested and confining, to maintain a tiny kitchen looking light and spacious. Maintaining those open shelves in a tidy manner is essential to making this work. With an a predominantly white environment color scheme and floating open corner storage for dishware, condiments, and kitchen essentials, this compact kitchen feels fresh, light, and spacious. A focal point made of a clean stove and metallic oven vent, along with the room's symmetry and the carefully put items on the shelves, give the little area a lived-in and well-organized appearance.
3. Save space by using reusable containers.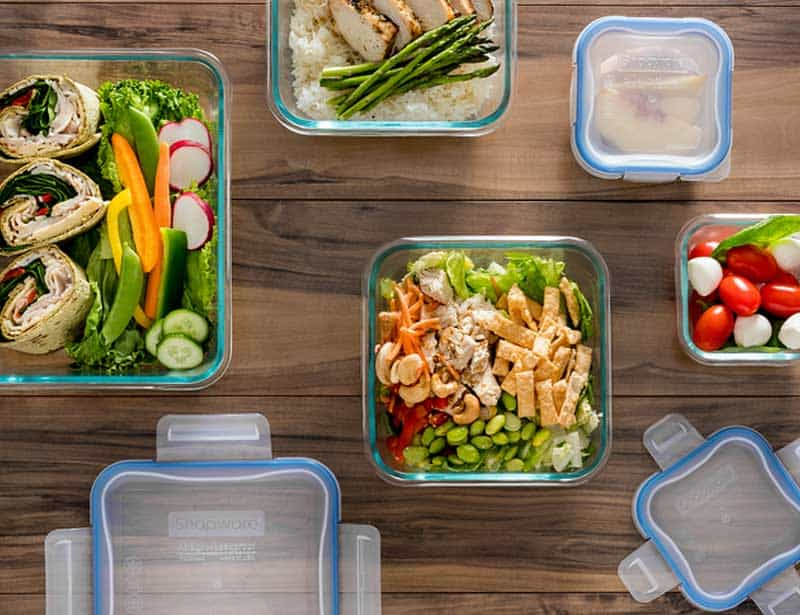 Storage space in your pantry and cupboards can be greatly increased by using stackable containers. You can make the best use of the extra room in the shelves and improve visibility and access to your food by using stackable containers.
4. Install a chopping board above the sink.
Making space for cutting and slicing on a countertop with limited space might be challenging. If your counter space is already taken up with ingredients, set your cutting board over the sink and only work there. In addition to saving space, you can stop flesh and liquids from smearing your kitchen floor or surface. To avoid knife mishaps, double-check that your cutting board fits snugly over the sink.
5. For more workspace, install a fold-down table.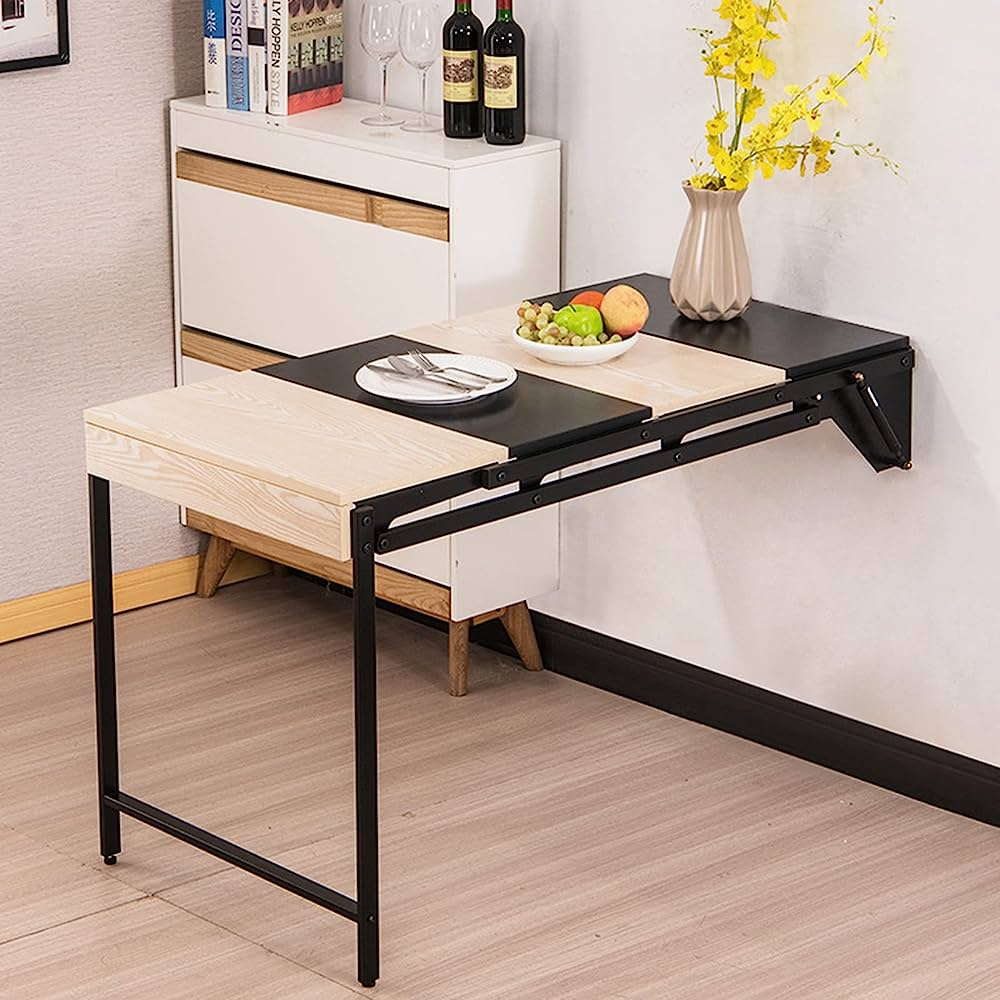 If your counter space is limited but you don't have place for a rolling cart, think about adding a fold-down table. When extra space is required, a fold-down table can be used; it is simple to fold up and store when not in use.
6. Labeling your storage containers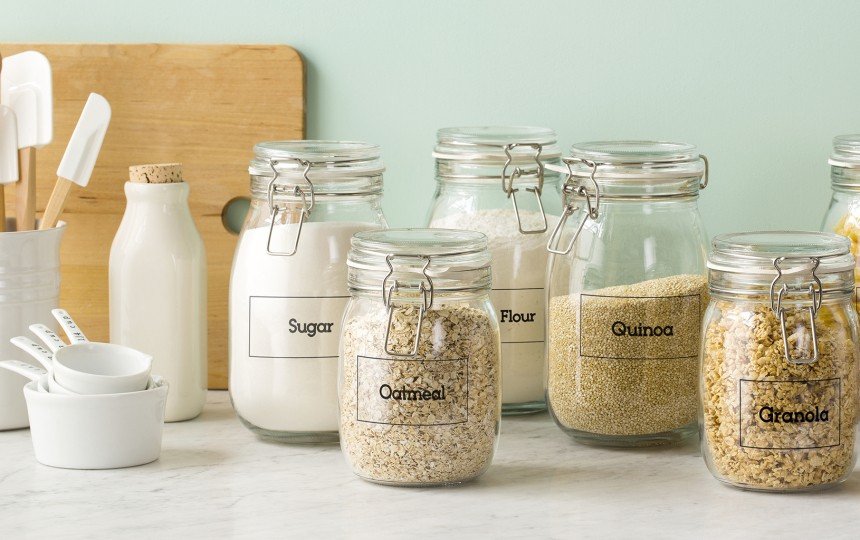 It might be challenging to keep track of where everything is kept if you have acquired a sizable collection of jars, bottles, and containers containing herbs and spices, sauces, and other stuff you use for preparing and presenting meals. Put markings on your storage containers to quickly fix this. Markers and blank stickers can be used to label items appropriately. You can now distinguish between sugar and salt more easily at a distance as a result.
7. Hanging cooking equipment, mugs, and frying pans from the ceiling.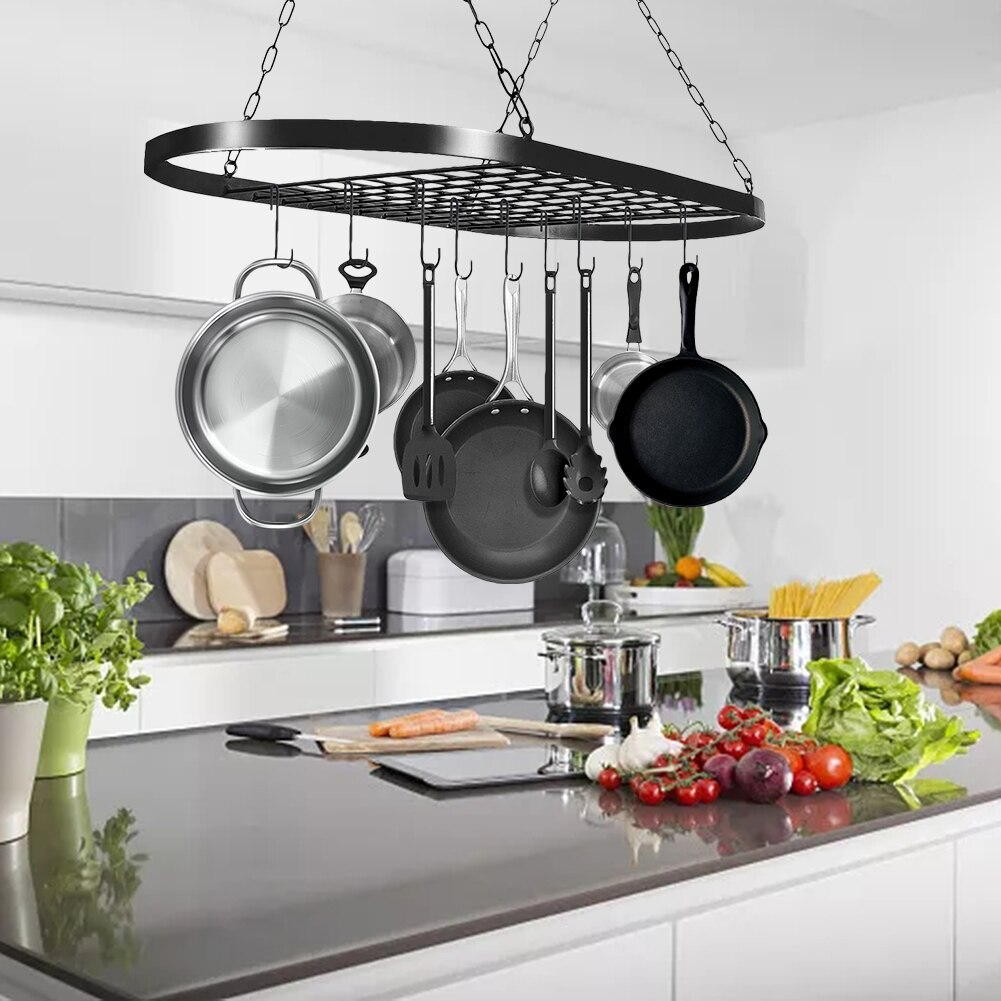 Condo owners frequently struggle with a lack of space. Why not hang your kitchenware and utensils from the ceiling to expand the area in your kitchen? Imagine how much cupboard space you will save by doing this. If you have a lovely cooking set, you might decorate your kitchen by hanging it up on the ceiling.
8. Pick a drawer to keep the dishes in.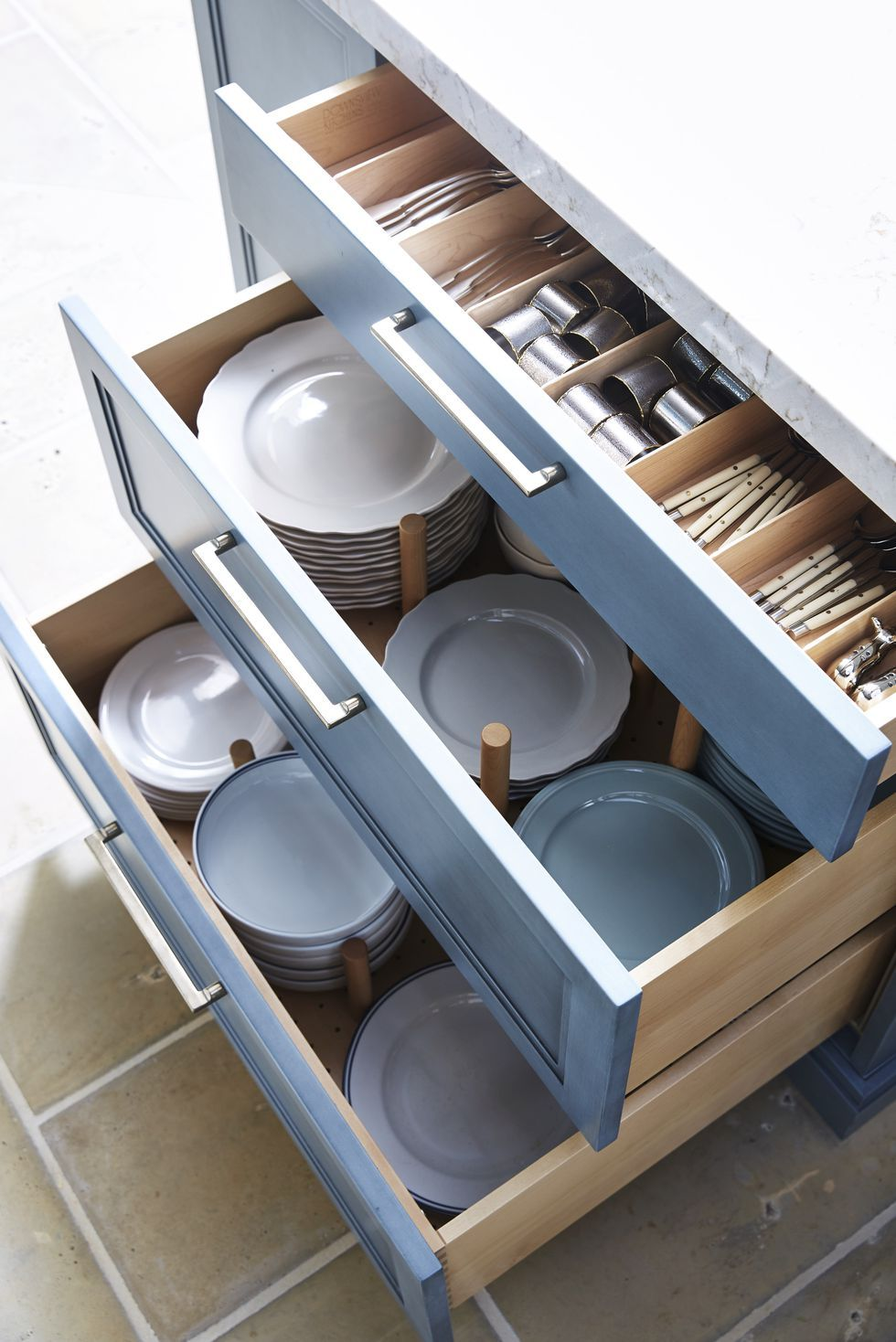 Adjustable plate holders are useful for deeper drawers and will keep your plates safe and organized. Choosing carriers with holding handles will enable you to remove them from the drawer when the time comes to prepare the table.
Essentials for your First Apartment in the Kitchen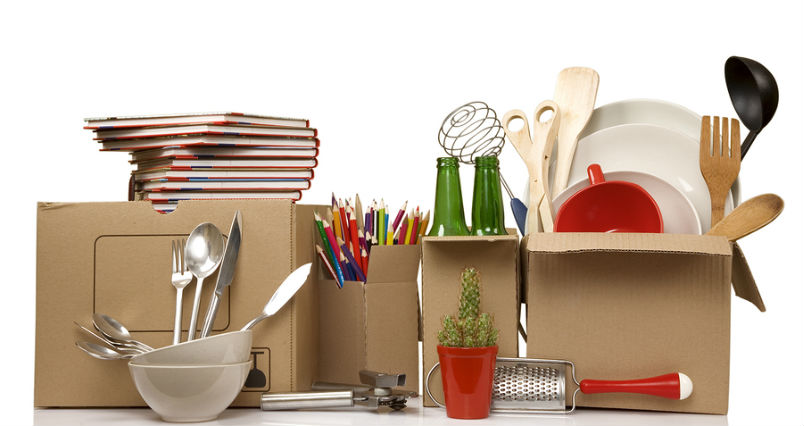 One of the most crucial areas of your new apartment is the kitchen. You will prepare your meals there, and there may even be room for you to hang out with family and friends. Even if you're not a fantastic cook, your kitchen still needs a few fundamental necessities. Let's look at the primary areas that you should concentrate on.
You should have some essential cooking and baking supplies on hand. In your first apartment, you should have three pots and pans set in addition to a baking sheet. You should also get the appropriate baking forms if you enjoy making bread or muffins in your spare time. Cooking tools like a whisk, large serving spoon, tongs, a can opener, knives, a cutting board, and a grater are also necessary.
You will require all the standard eating utensils whether you end up cooking a lot or frequently bringing meals from restaurants home. Bring out the plates, spoon, forks, glasses, and pitchers or mugs.
You probably won't need brandy glasses for drinking beer in your first flat. A typical drinking glass that can be used for juice, wine, water, or any other beverage. A standard size should be adequate for your beginner set. When the necessity arises, you can later add additional, more specialized types of glassware. Shot glasses, tumblers, and other such items.
In Summary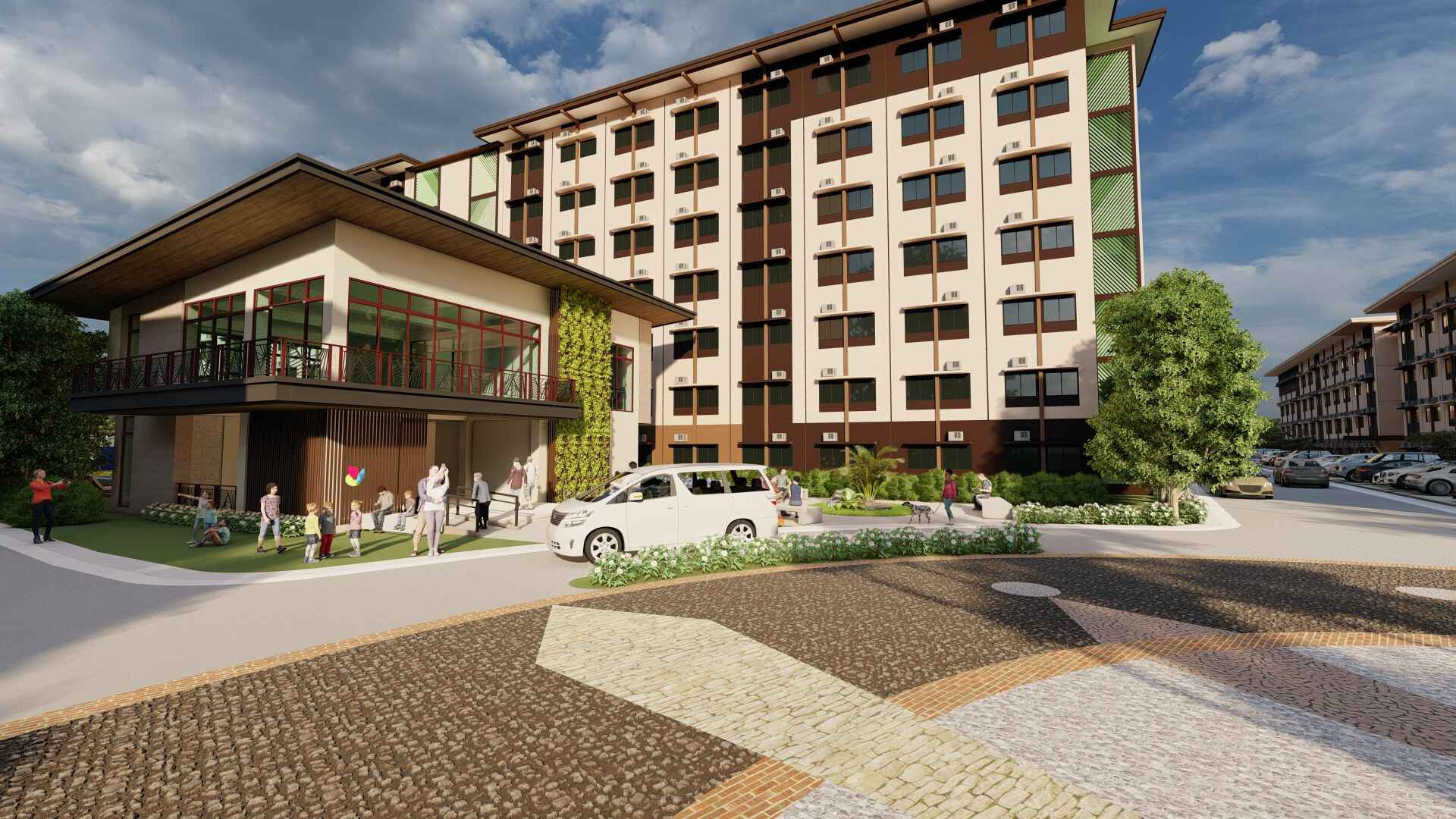 It need not be frustrating to have a small kitchen. You can make the best use of your space and design a more useful and pleasurable kitchen by utilizing these simple kitchen hacks. Many small changes can have a significant impact. Try putting a couple of these tips into practice in your kitchen to see how they may change the room. A small condo kitchen needs to be carefully planned out in order to be totally functional and secure. You may maximize your limited space and create the kitchen of your dreams by following the above steps.
It's crucial to make the maximize use of the little space you have in your condo given how little of it there is. Understanding how to organize your condo kitchen will improve your experience while cooking and dining in addition to making it look cleaner.
Are you searching for a condo that was designed with effective use of space? You are fortunate. When it comes to affordable condominium. One of the best condo choices in the entire country is a well-known organization with a proven track record, like Asterra. In Asterra, the appeal of the countryside coexists peacefully with contemporary amenities. a place where nicer homes and better lives are built.
Written by Mat Balbin