Even though our bedrooms are supposed to be our private havens, we don't often put them at the top of the list when it comes time to redecorate. When it comes to seasonal renovations, however, common spaces like living rooms and kitchens tend to take the spotlight. Interestingly, we are here to remind you that you deserve a beautiful and updated bedroom in 2023.
Bedroom design trends of 2023 are anticipated to embrace a wide range of styles, including natural and earthy schemes, classic contemporary designs, industrial styles, and many more. This is a break from the more simple interiors that have been popular in past few years.
In this article, we will provide you with an update on the top bedroom trends design in 2023, as well as offer you some fresh ideas for bedroom interior design and detail how you may achieve some of our top styles in your home.
The '2023 bedroom trends' that interior designers expect to rise in popularity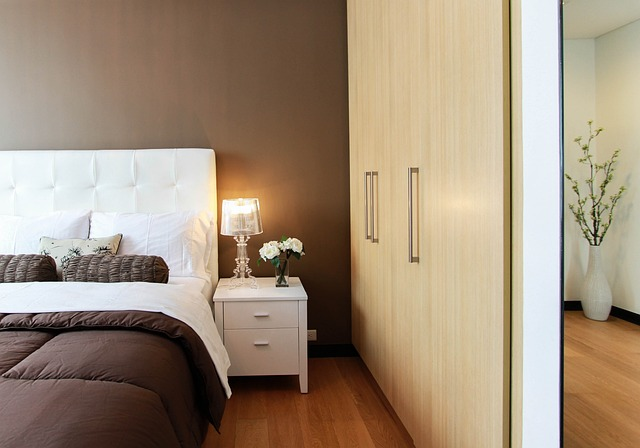 Even though bedrooms are supposed to be the safe haven of the house, they rarely get renovated. With new bedroom decorating ideas and trends 2023, homeowner could finally have some renovation ideals like making master suites, switching out flooring, putting wall paint or even putting up wallpaper. Asterra homeowners, for example, could finally get down to making those long-overdue renovations to their homes or condominiums. Therefore, this article will discuss some of the rising style trends in bedroom design for this year as predicted by interior designers.
Popularity for vintage furniture.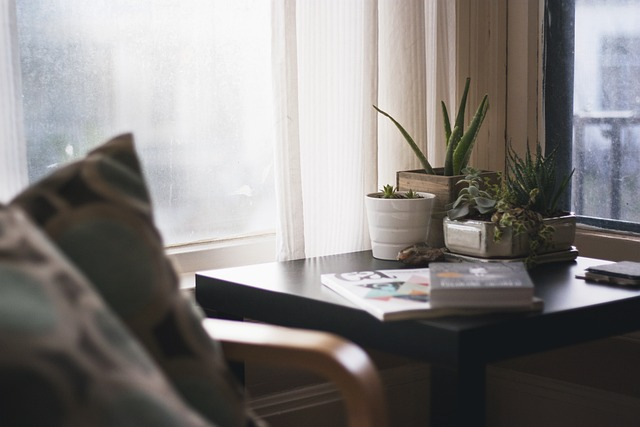 The popularity of vintage furniture is growing, according to interior designer Sarah Barnard of Sarah Barnard Design. In bedroom spaces, antiques of over a decade, handcrafted, and inherited pieces of furniture are gaining fame. In addition, many people are searching for items that gives spaces more depth, will retain their quality and personal value over time.
The designer believed that people would lean toward beds, nightstands, and dressing tables with sentimental value, artistic merit, or that bring them personal happiness.
Curved, wavy decor will continue to gain popularity.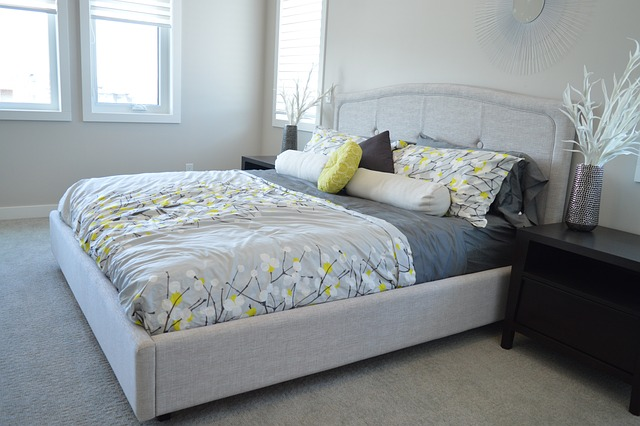 According to one interior designer, bedrooms with perfectly symmetrical straight lines can appear professional and more like a doctor's waiting room than a place to unwind. Thus, it was asserted that people can anticipate to see more curvy decor with scalloped edges and more gentle lines.
Trends in wall sconces and pendant lighting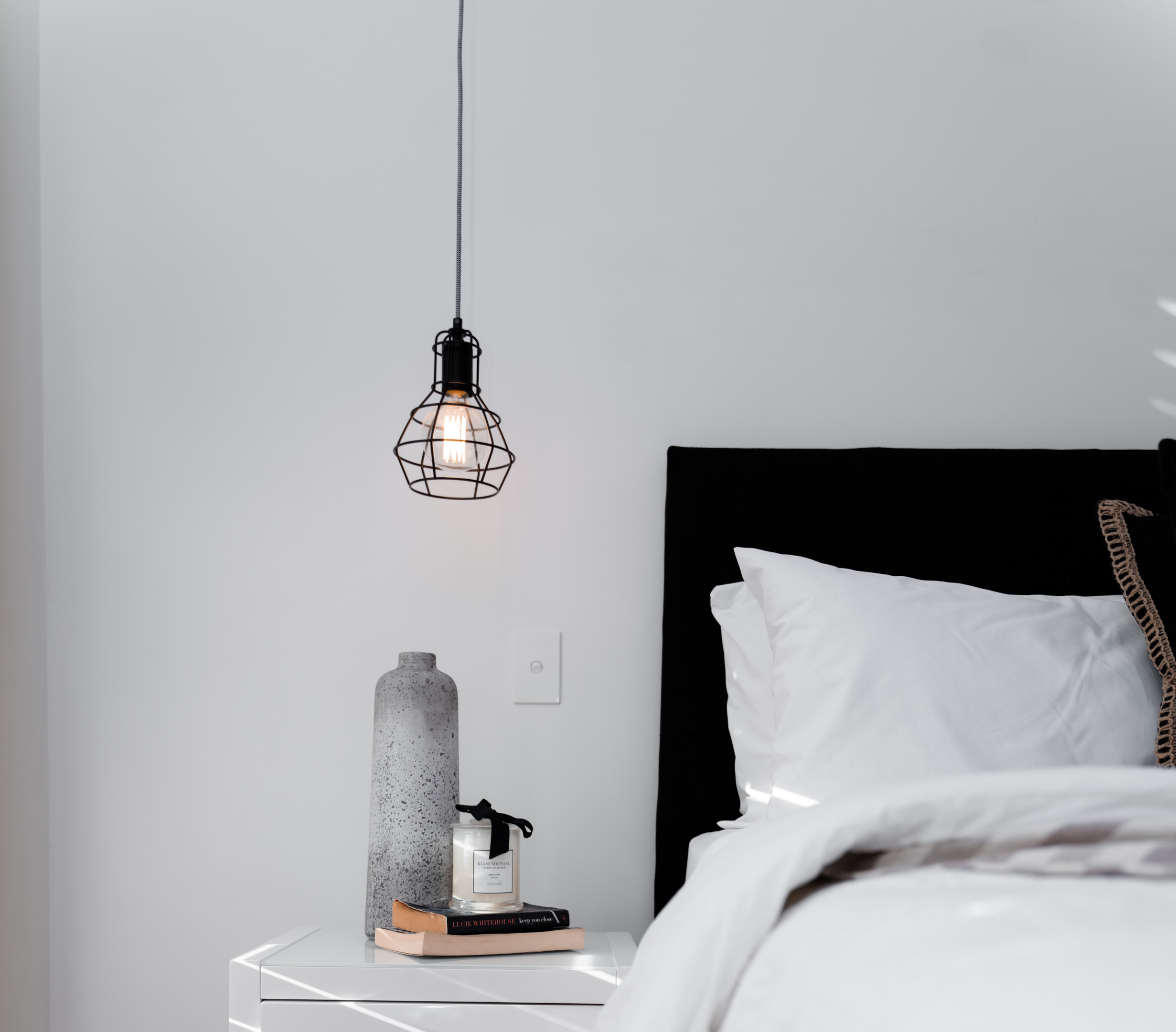 Sconces and pendant lights are becoming more popular purchases for residential spaces, according to the interior designer Diana Lombard of Diana Lombard Interiors.
She stated that the majority of my customers would rather have a wall-mounted sconce or pendant lighting above a bedside table rather than a conventional bedside lamp. This frees up extra room on the nightstand for personal belongings or decorative accents, which is a practical benefit.
The designer also mentioned that a pendant or sconce might make a greater impression if it has a distinctive appearance.
Inspirational Bedroom Design Trends of 2023
Because your bedroom is more than just a place to fall asleep on a regular basis, it is a personal space, somewhere where you can get away from the stresses of the day. Because of this, it is essential to make sure that it is a room in which you want to spend quality time in. The following are the bedroom design trends of 2023 that may serve as inspiration for your bedroom make over:
Warm, Earth-Based Colors and Tones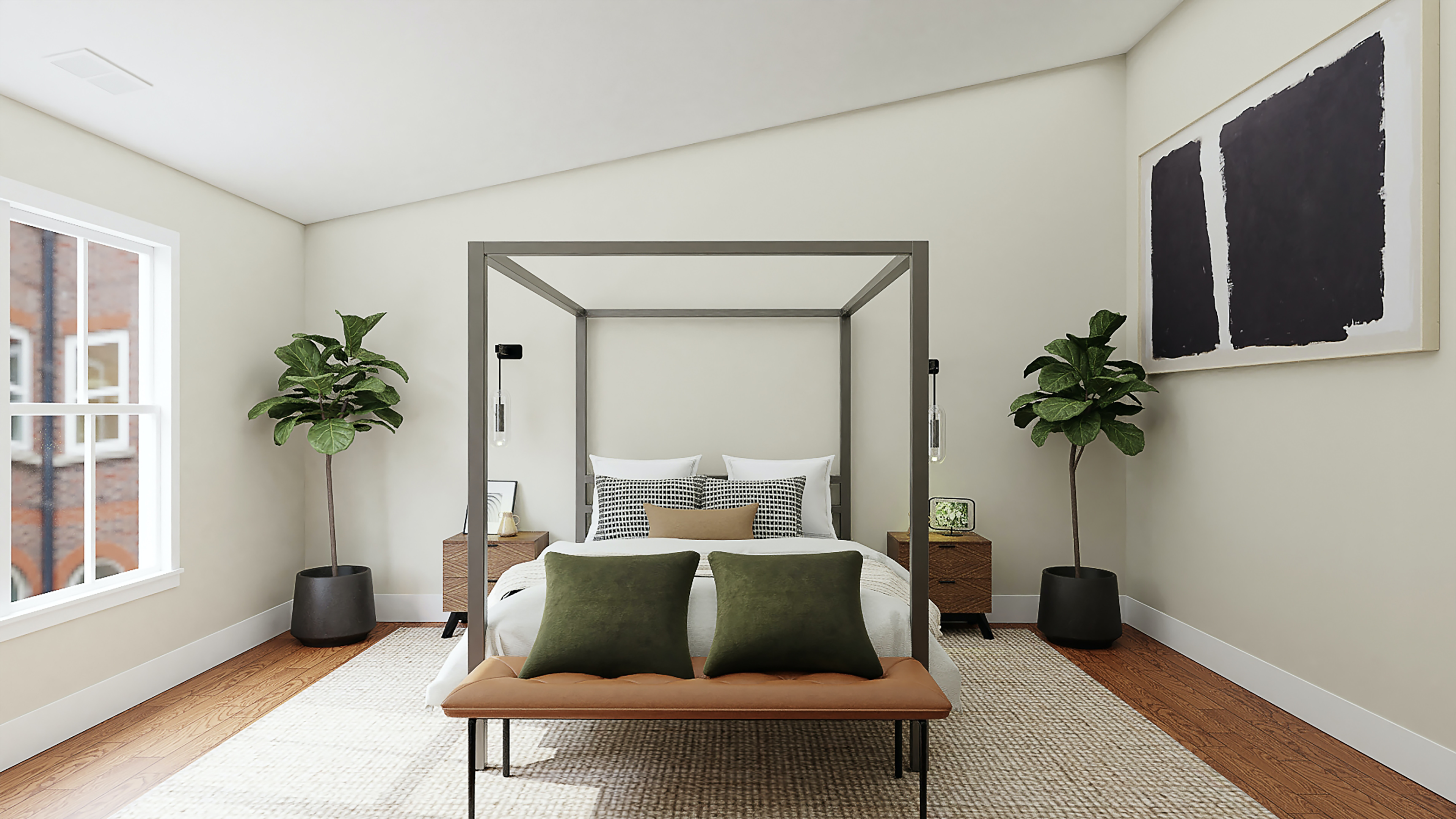 Sustainability is becoming a more widely discussed topic with each passing year. Because of this, solutions that are better for the environment are now more available than they have ever been. It should come as no surprise that an eco-friendly aesthetic idea will be one of the emerging and current trend in bedrooms this 2023.
Make your bedroom into a clean and eco-friendly haven by adding pieces to it that are crafted from materials sourced in a responsible manner. Items that are made locally and in small batches, in particular, tend to have a lot of personality. The end effect is something truly remarkable and unique to the individual.
Take into consideration linen bedding made from organic cotton, furniture made of natural wood and rattan, and decorations made of clay and stone. The presence of indoor plants can further contribute to the organic feel.
Art Deco Revisited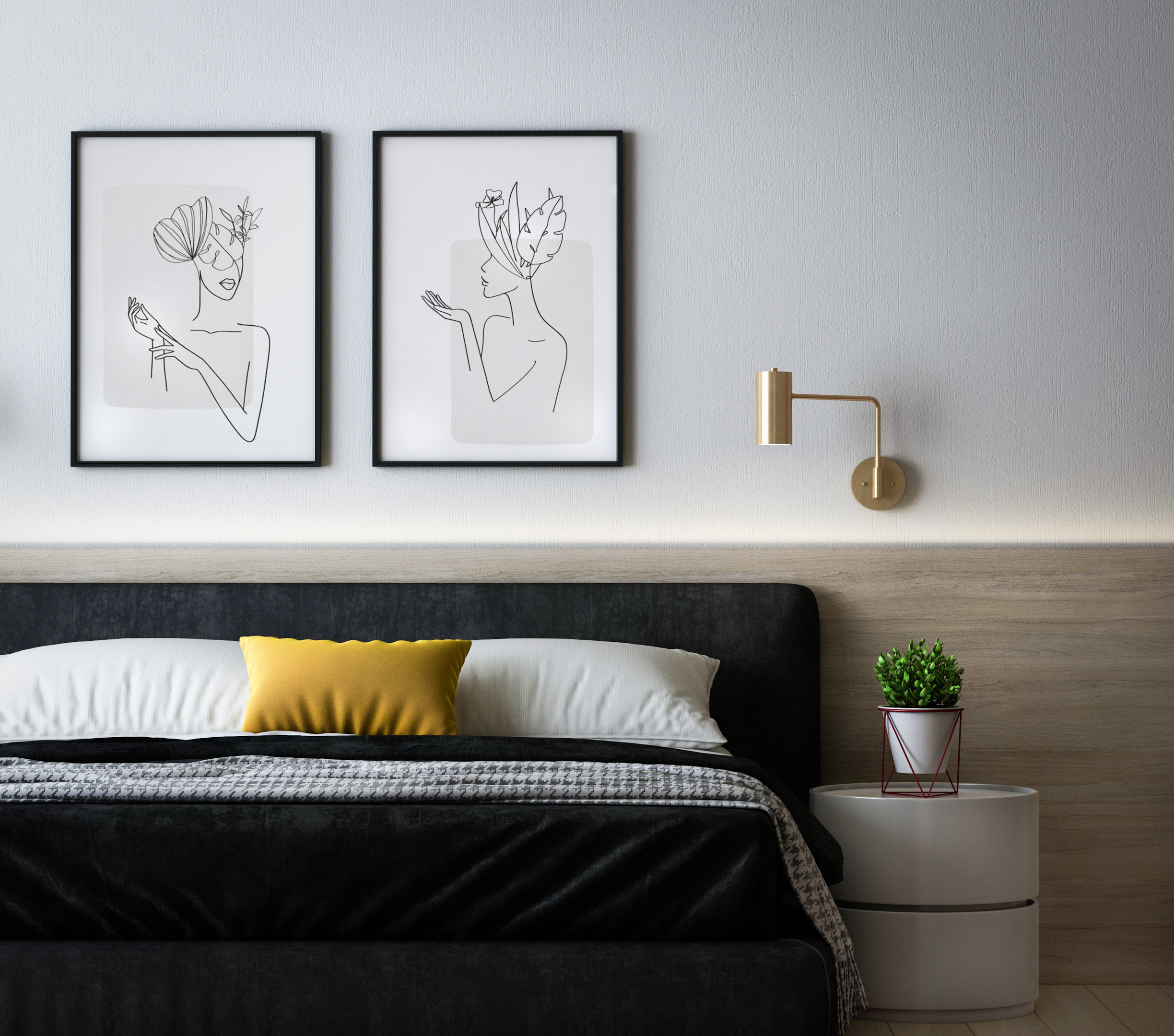 One more of the best bedroom trends for 2023 is art deco, which is great news for creative people who adore the elegance of past eras and vintage furnishings. Art Deco decor blends delicate touches with a considered color palettes, making it a simple method to bring glamor to a sleeping area while also giving an appearance that the bedroom looks affluent. Because of its bright colors and fun vibe, it was sure to make a strong comeback sooner or later.
You can really bring the Art Deco style to life by using finishing touches of richer jewel tones, along with metallics, in addition to the neutral base colors. The appearance may be brought to life by employing modest base colors such as beige or gray as the foundation, and then layering on spectacular colours such as gold, sapphire, and emerald on top of that.
In addition to that, the trademark geometric patterns need to be incorporated, but they should be balanced off with rounded elements. Take for instance a headboard designed in the Art Deco style that has softly curved edges. Another signature of this style is the use of velvet finishes, which contribute to an image of magnificent wealth.
Also, keep in mind about the flooring. Since Art Deco is a luxurious style, choose an area rugs or carpet with a dense pile to create a lavish starting point for the beautiful flourishes and design detail that are associated with this style.
Lush Tropical Accent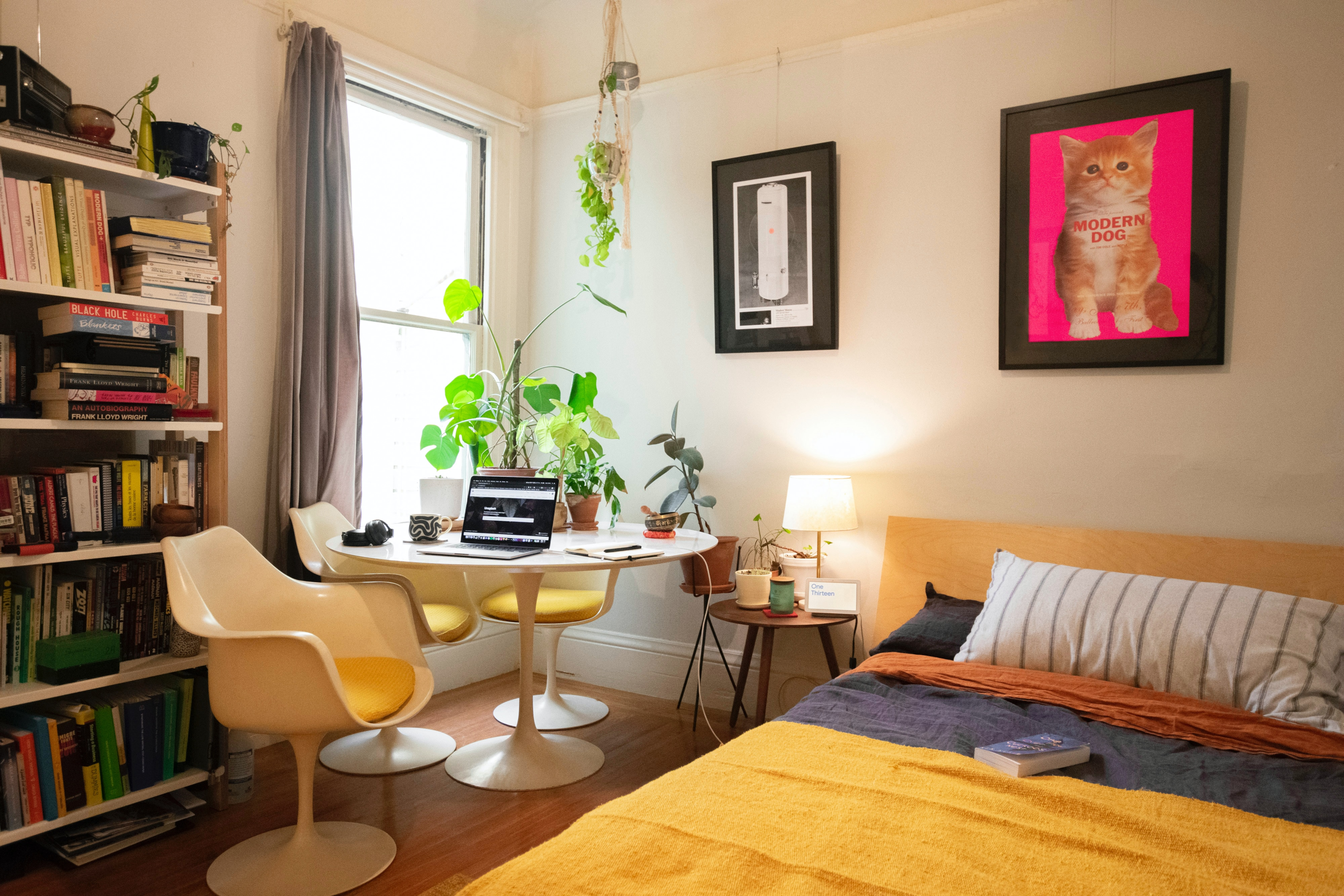 Any space may be given a more tropical appearance by adding even a tiny amount of color. Splashes of "hot" colors, such as orange, scarlet, and brilliant purple, come from tropical flowers and insects and are included in a tropical color scheme. These colors come from the sea, sky, and jungle foliage, respectively, and the blues and greens that they produce.
Walls painted in white, cream, or another light color give a spectacular contrast when used with tropical colors since neutral colors combine well with tropical colors. Additionally, maintain the floor in a neutral color, and add some color with a rug.
In addition, the use of natural materials in a space, such as cotton, bed linen, natural stone, bamboo, and silk, creates an atmosphere that is breezy and reminiscent of the tropics. Combine and contrast the texture of these materials by mixing and matching them. For example, silk's silkiness can be contrasted with the linen's little roughness.
Silk materials, on the other hand, have a gloss that contrasts nicely with the matte feel of cotton or bamboo fibers. Consider using window coverings that provide extra privacy, such as blinds made of basic wood or curtains that are see-through. The use of bamboo or rattan in furniture design conjures up visions of lush tropical jungles.
If you want to give the impression that you are in a tropical setting in your room, the furniture you choose should be easy to sit and even lie down on. Relaxation is facilitated when one is able to sink into plush pillows atop a couch or chair.
Keep the design of large pieces of furniture straightforward with clear lines, and add some ornamentation by including carved coffee tables, bedside table, or a couple of your dining chairs. Keep the design of large pieces of wood furniture straightforward with clean lines.
Last but not least, the tropical plants and flowers are a treat for all the sense which literally adds on creating tropical feeling. The lighting in a room may be changed to simulate the light in a tropical setting at any time of day, from sunrise to sunset, and the soft glow of candles casts a romantic atmosphere in the evening.
Coastal Grandma Style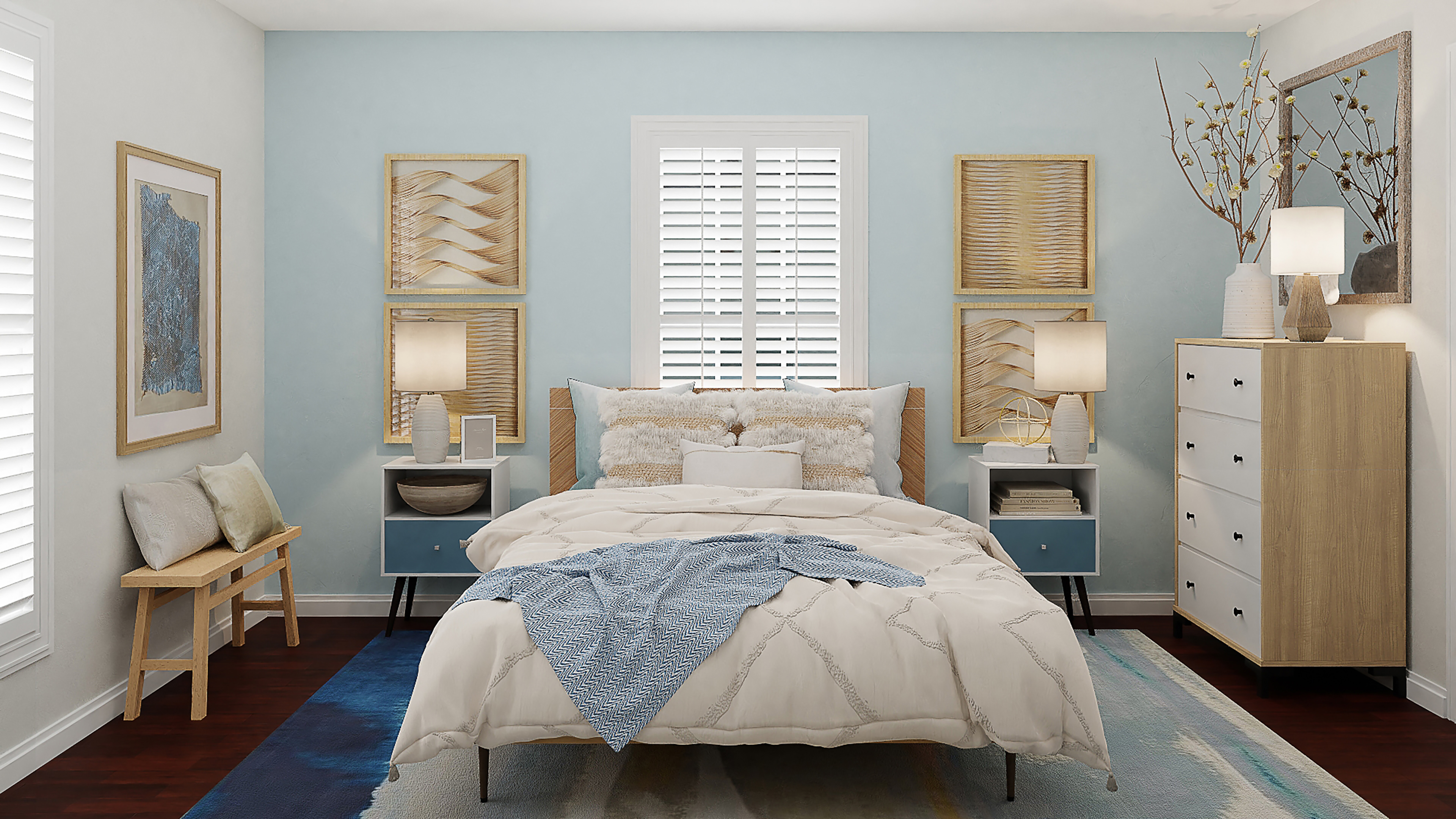 The aesthetic of a coastal grandmother's house is one that is gaining popularity in the world of interior design and does not appear to be slowing down any time soon. In spite of the term, there is nothing about it that is outdated or out of date; in the matter of fact, it is one of the most appealing bedroom trends 2023.
The goal of the coastal grandmother decor style is to create a warm and welcoming atmosphere in the room, giving the impression that it was designed by a stylish grandmother.Nevertheless, the style has a classic appeal, perfectly capturing the spirit of coastal living that is both elegant and relaxed.
The Coastal Grandmother style exemplifies the classic beauty that will never go out of style. The trend has taken off on social media as more mature and refined places become more popular, especially among younger people who want a more carefree life.
Even though there are oceanic themes, they are used in a subtle way. Choose a color palette that is light and airy, with a nautical blue and neutral color scheme, to get the results you want. Vintage furnishings and materials that are comfortable but still allow for air flow are style essentials.
Serene Spa-Esque Bedroom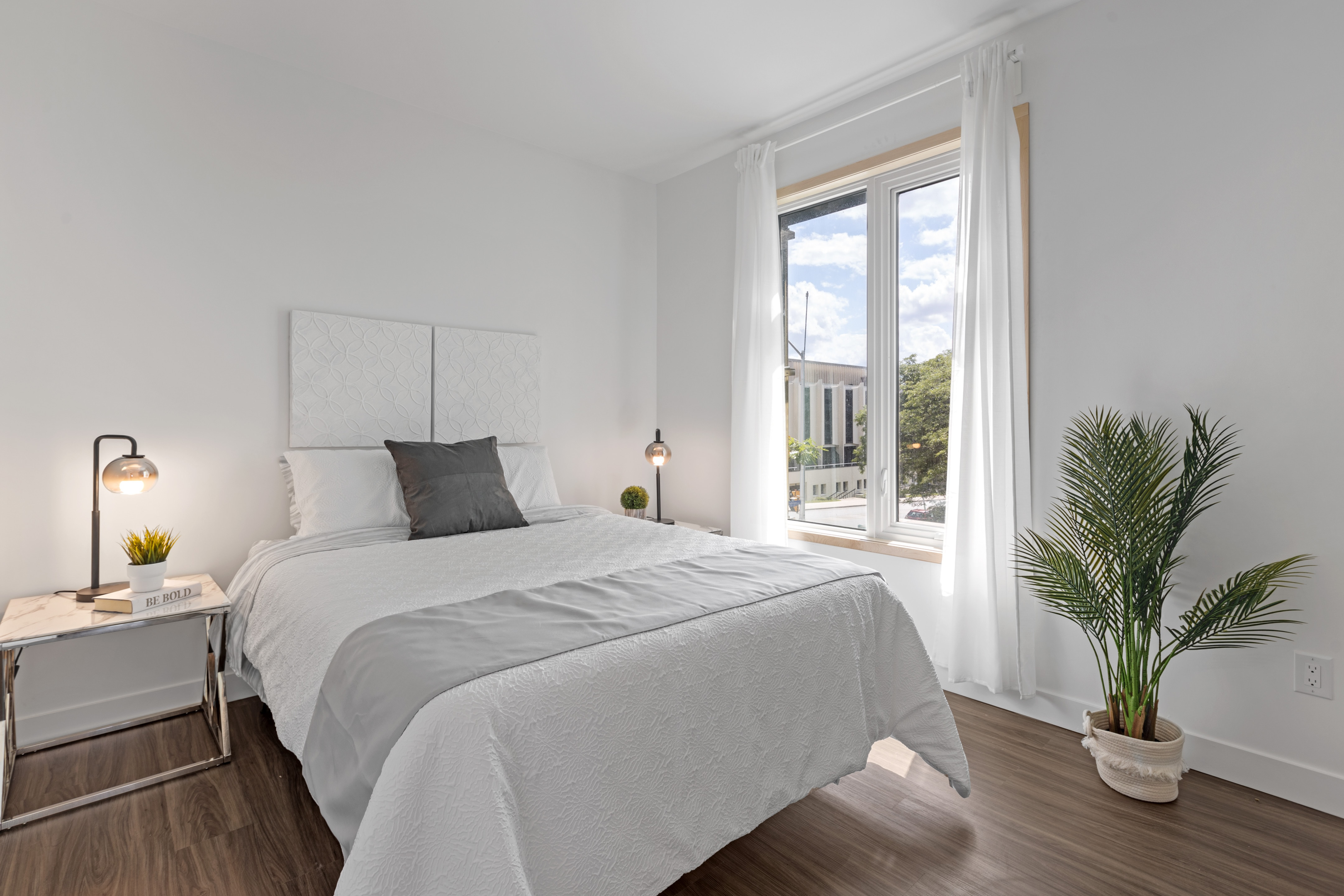 Maximizing relaxation was one of the most prominent bedrooms decorating on trend and concepts in the past few years. In 2023, it will reach new levels of elegance. Now, the focus is on creating a relaxing environment in the bedroom. The greatest benefit is that it is simple to implement.
Choose a soothing, neutral color scheme when designing a peaceful bedroom haven. Also essential are high-quality bedding and meditative accessories such as candles, diffusers, and indoor plants. Experts in online bedrooms design advise decluttering for a clean, minimalist appearance.
Other Bedroom Trends Decorating Ideas
The following are the other bedroom trends that you might try of your home. These are the specific decorating ideas focuses on small details that will be common in bedrooms everywhere in the year ahead.
Combining Vibrant Patterns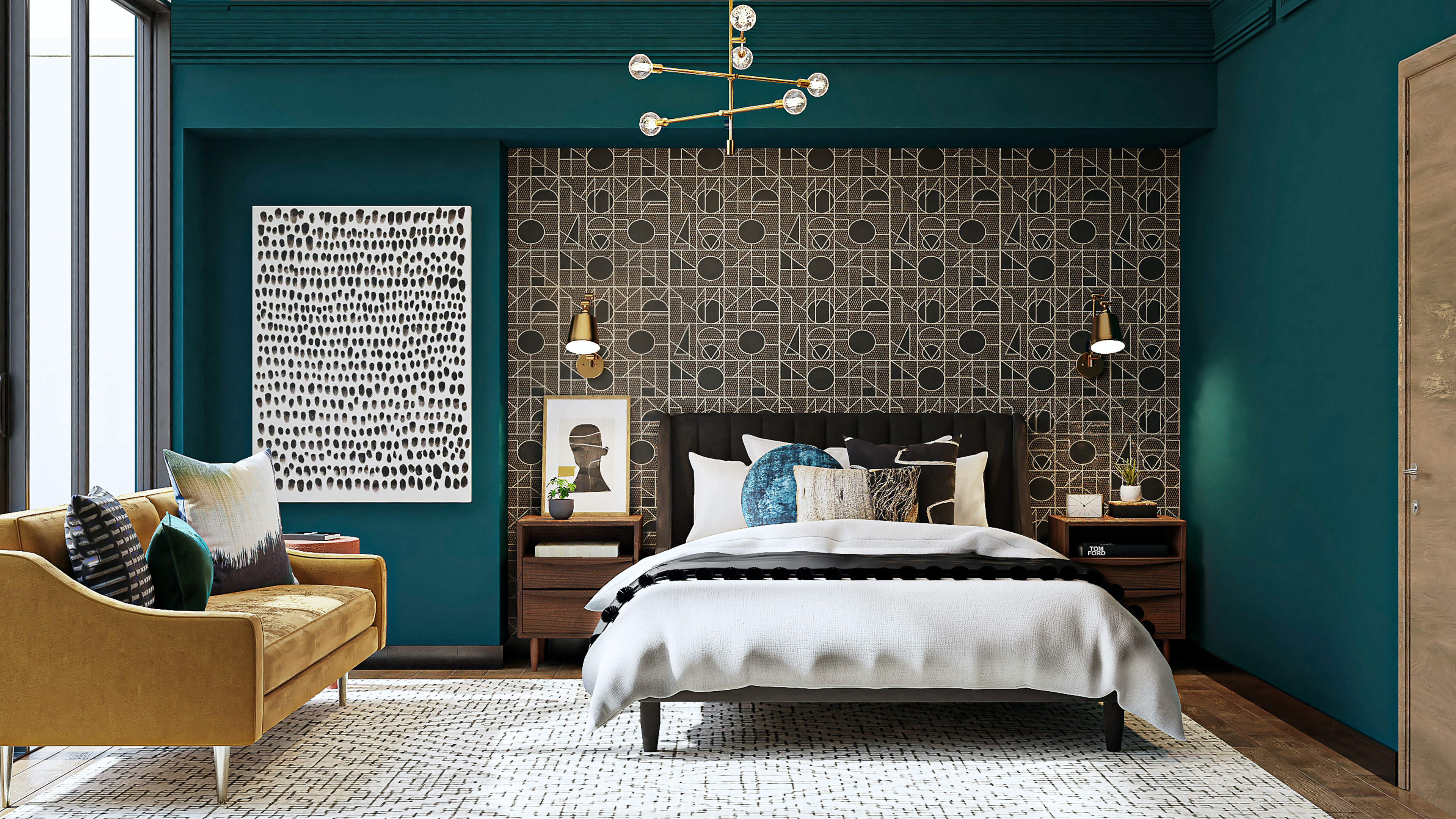 Incorporating patterns that are large, colorful, and bold is a better strategy than avoiding them. The maximalist trend has been overused, particularly in the bedroom, but maximalism continues with using mixed bright colors and patters.
After all, they are among the most popular bedroom trends 2023! Likewise, given its private nature, the bedrooms as personal space is an excellent place to try out bold saturated colors and design choices.
You are free to focus on a single patterned surface or to incorporate different patterns all at once. Wallpaper featuring a stunning motif is one option worth considering, and printed bedding is almost certainly going to be popular as well. In addition, the options of using graphic area rug in the room should not be overlooked.
Bedroom with Mismatched Throw Pillows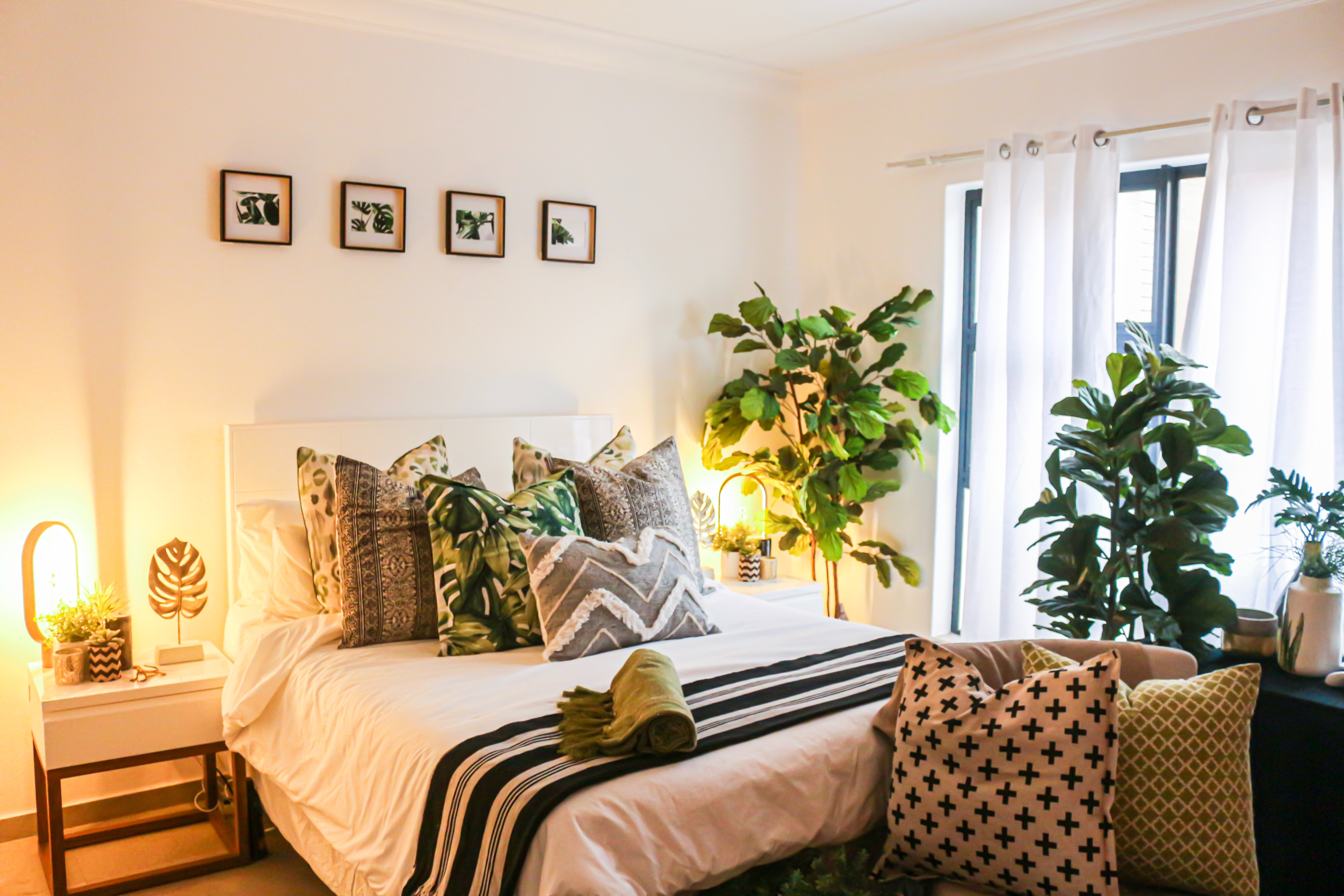 The bedding trends of 2023 remain in favor of mismatched and multiple throw-pillows, despite the fact that it is still on trend. They enhance not only the visual but also the texture attractiveness of the whole design. In addition to that, they provide a bed a more layered and fluffy appearance.
Look for throw pillows that vary in size, shape, pattern, and color when you are selecting ones to add to your collection of contrasting accent color pillows. In essence, you have endless possibilities. Especially if your bedroom is otherwise clean and simple. Make an appearance with your pillow arrangements by making them the focal point of the room you're decorating.
Statement Pendant Lights
From stylish and simple to scene-stealing and sculptural, pendant lights provide polish to the interior of your house. Another one of the attractive yet practical bedroom design trends this 2023 suggest by interior designers is to switch out your nightstand lamps with pendant lighting instead.
One room can be completely transformed by adding a statement lighting fixtures. They are able to act as focal points or even "artwork" and they have the potential to establish the general vibe of a room. It is undeniably an elegant modification on the traditional. What's more, low-hanging pendants look fantastic and liberate up space in any bedroom.
You can choose from thousands of different designs, regardless of whether you want a sophisticated or basic design. When combined with a covered bed, headboard, and accent wall, the visual interest of pendant lights increased significantly. The three of them can create something that was once a boring bedrooms into something that is absolutely exceptional when they work together.
Impressive Accent Walls
Modern accent wall is one of favorite bedroom trends 2023. The beauty of this style is that it can be used in many different ways. Walls that make an appealing impression can have different textures or patterns of wallpaper, paintings, or wooden panels.
Also, more and more of people prefer to match the bedroom walls with their headboards. This makes the bed look much taller and wider. The aesthetic is incredibly trendy and modern, creating an aura of obvious luxury within the space.
Decorative Window Treatments
Any interior designer can assure you that window treatments are one of the best things you can spend money on for your space. There's something regarding a nice set of shades that instantly makes a room look more stylish, turning your bedroom from a college dorm into an elegant more space to relax.
And because there are now so many close-to-custom drapery brands on the market, getting a classic yet absolutely fresh design is easier than it has ever been before.
When you are putting the finishing touches on your bedroom this year, consider treating yourself to a luxurious pair of patterned pinch-pleat curtains or adding a playful ball fringe to the currently installed set of curtains.
Large-scale artwork
Even while having less can sometimes be more, having more options can sometimes be preferable. This is the case with oversized art, which is another 2023 style for the space of your large bedrooms.
Sculptures, paintings, or any medium you favor most could be considered works of art. The room gains character from these items, and its artistic appeal is elevated as a result. Because of their stunning size and the visual appeal they provide, they also make for excellent focal points.
The popularity of line art, particularly that which depicts people's features, has been increasing in recent years. Due to their simple design, these pieces are easy to add to any style of large bedroom.
Final Thought
Depending on your taste and stylistic concepts, you can make your bedroom a more worthwhile space to makeover. You can create a new, more comfortable sanctuary through the use of the previously mentioned bedroom decoration themes and ideas.
The way we decorate our homes has a significant impact on our lives, from how we feel about ourselves to how confident we feel to how productive we are. If it brings you joy, buy that new throw pillow or painting. You are not treating yourself; rather, you are creating an atmosphere in which you may be the finest version of yourself!