Knowing the variables that influence condo appreciation and depreciation is essential whether you're looking for a home or considering real estate investments. Real estate, including apartments, rental homes, condominium units, and other types of property, are among the best assets that anyone who has ample means chooses to make. This is due to the fact that it is obvious when an investment of this type appreciates over time, meaning that its value rises over time.
Being able to invest in this kind of business is something that living in the Philippines affords us many opportunity to do because it is a country we are quite proud of. We may always find a spot to consider home, from the hundreds of thousands of really comfortable and natural islands that we have to the many renowned tourist destinations scattered across its corners.
Also, the country's numerous regions and areas have expanded significantly, which appears to attract many strong investors to establish SME's in far-flung places that support the nation's ongoing development. Also, it became a huge aid to anyone and everyone given that we can now simply get both the things we need and the things we occasionally crave.
Yet important factor you're considering buying a condo units or making an investment in real estate, you should also be aware of the variables that influence property appreciation and real estate depreciation. You may notice any of the following items having an impact on your property.
5 Factors Affecting Condo unit Depreciation and Appreciation in the Philippines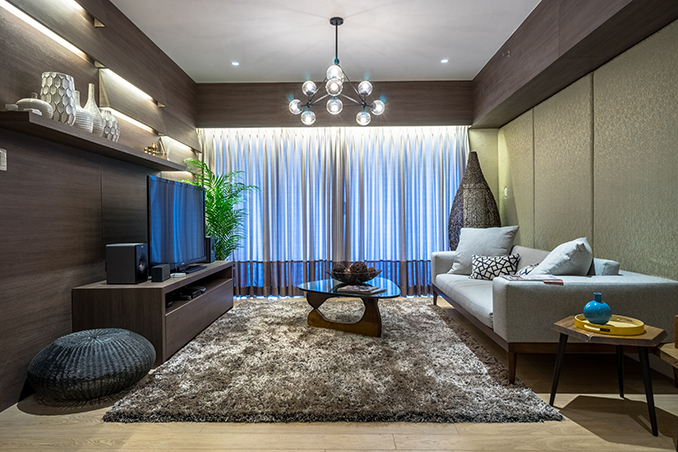 You must first understand the factors that influence property appreciation and depreciation whether you're looking for a home or considering investing in real estate.
These days, purchasing a home or making an investment in real estate doesn't need having millions of money on hand. If you're aware of where to look and search, home loans can be of assistance to you.
Your preferred spot and sort of home are two things you need to decide before you even begin your search. By understanding these five elements, you can then discover all the strategies to make this a profitable investment.
1. Surroundings
The property's market value may fluctuate as the environment and surrounds change. For expected, if a market, residential rental property, or hospital is planned to be built close to where your property is, interest for its occupancy would undoubtedly increase, increasing competition and the potential for purchase price increases for rental properties income and buying real estate in the area.
2. Enhancements and remodeling
A house can easily increase in value even if you don't wait for the right moment. Whatever property you own gains worth roughly whenever you make any improvements. Your home will increase in value if you add a restroom or a bathtub, expand your living room, add ventilation, change the landscape, and implement many other concepts you have to make the property more livable. Individuals, especially those who are workaholics, are constantly looking for cozy lodgings that will allow them to unwind by just staying over night and not worrying about a busted toilet because of poor construction materials. Always be sure to utilize standard materials for any renovations or fixtures you put in your house because this will not only raise its worth but also reduce the number of issues that will cause you headaches in the future as it pertains to maintaining your home.
3. Convenience
Everyone always takes proximity to schools, churches, hospitals, markets, and other commercial areas into account when purchasing or investing in real estate. The profit of your property increases with proximity to a commercial area. It may occasionally be more significant than the property's physical feature. Even if you're able to see that not all of the aforementioned homes or rooms are particularly aesthetically pleasing, attempt to wander around an area like an industrial building and you can notice a number of apartments for rent and bedrooms for spacers. It will be really difficult for you to locate a vacant one.
4. Natural calamities and price increase
During an inflationary period, property values inevitably increase. On the other side, a neglected home or apartment will depreciate with time. A parcel of land is the one thing that will always increase in profit.
You can rent out your condo to offset the maintenance fees or upgrade your home in anticipation of selling it in the future to assist prevent property depreciation.
When a location is found to be flood-prone, depreciation also occurs. If you don't want your property to be drowned during tropical storms that large, remember what locations to avoid from the devastating typhoon Ondoy & Yolanda showed us back then.
Condominiums lose value if the homeowners' association or management neglect to maintain the building's amenities and the caliber of its occupants.
5. The age and state of a condo
A condo's appreciating value is also influenced by its age. As a newer home won't demand as many repairs, buyers are typically more ready to spend extra for a condo apartment. The truth is that owners of newer condos will save more money since they are less likely to have serious plumbing and electrical problems.
Are Condos a Good Investment for a Rental Property?
Is buying a condo a smart financial move for rental property? Absolutely, it is possible. Future value appreciation is more likely to be greater for a rental property whose rental revenue is higher. But, there is always a chance that your investment in a rental property won't produce the returns you were hoping for.
Is it Worth Owning Condo for Rental Income?
Instead of selling their condos, many people prefer to rent them out. Condominium ownership is a profitable investment.
In any city, you may buy a condo and earn money by renting it out. The suitable condo must be purchased, and it must be properly managed, for this business to succeed.
Condos are a great investment because the monthly rental income covers their costs. You don't have to fret over finding new tenants every year because the majority of condo are rented out long-term.
Also, since the organization often handles upkeep and repairs, you need not bother about them. Using the appliances that are maintained by other condo owners will also save you cost.
Know your Return on your Investment Property
What kind of annual return can you expect if you invest your cash right now in the stock market?
If you intend to withdraw your bank funds and pay in such a condominium rental property, your income should be at least more than the amount you are currently receiving legal fees from the bank.
Based on the charge you want, if the interest rate is growing to 5%, you might aim for an investment return of at least 7% or greater.
Your estimated return on investment should be your first consideration when purchasing a brand-new condominium.
Does a condo have any Land Value?
At some point, a condominium unit has no longer any "land value."
The property beneath the building is not included when you buy a condo unit; you are simply purchasing the apartment itself. You will become "tenants-in-common" with the other condo owners once you purchase the unit, which entitles you to a small portion of the land value.
The land value of the amenities and components of the common areas will be factored into the costs of the condo unit, though. It is difficult, if not impossible, to measure their values with any degree of meaningful accuracy because they are ephemeral and incredibly subjective, and therefore contribute nothing to the overall worth of the buildings.
Nevertheless, even if you have no influence over the property, the selling price of each and every condo unit will affect on the total cost of the land and the building. Aside from that, you will lose ownership of every condo unit you purchased if the owner decides to market the entire condominium property to an other firm.
Wrapping up
Every year, more condominiums continue to spring up all throughout the country. These new condos provide excellent returns on investment property, especially when found in enviable locations like Quezon City.
Condominiums are also appealing to investors since they are frequently a more convenient and agreeable option than single-family residences. It makes sense to seize this chance because so much cash is being invested in these homes.
Condos might be a good option to consider if you're seeking for a secure and profitable investment. If you're interested in learning more about our inexpensive condominiums, visit our Asterra webpage.
Written by Mat Balbin