Are you ready to explore one of the most exciting regions in the Philippines? Look no further than Bicol! This region is a playground for adventure-seekers, foodies, and culture enthusiasts alike. With its stunning natural beauty, rich culinary traditions, and vibrant festivals, Bicol is a must-visit destination that promises an unforgettable experience.
And let's not forget about the food! Bicolano cuisine is known for its bold and spicy flavors, thanks to the use of coconut, chili peppers, and local herbs and spices. From fiery Bicol express to creamy laing, the spicy food made in Bicol is a treat for the taste buds.
But it's not just about the scenery and food. Bicol is also home to a rich cultural heritage, with colorful festivals and celebrations taking place throughout the year. The Penafrancia Festival, the Daragang Magayon Festival, and the Ibalong Festival are just a few of the events that showcase the region's vibrant culture.
So what are you waiting for? Pack your bags and get ready to discover the magic of Bicol!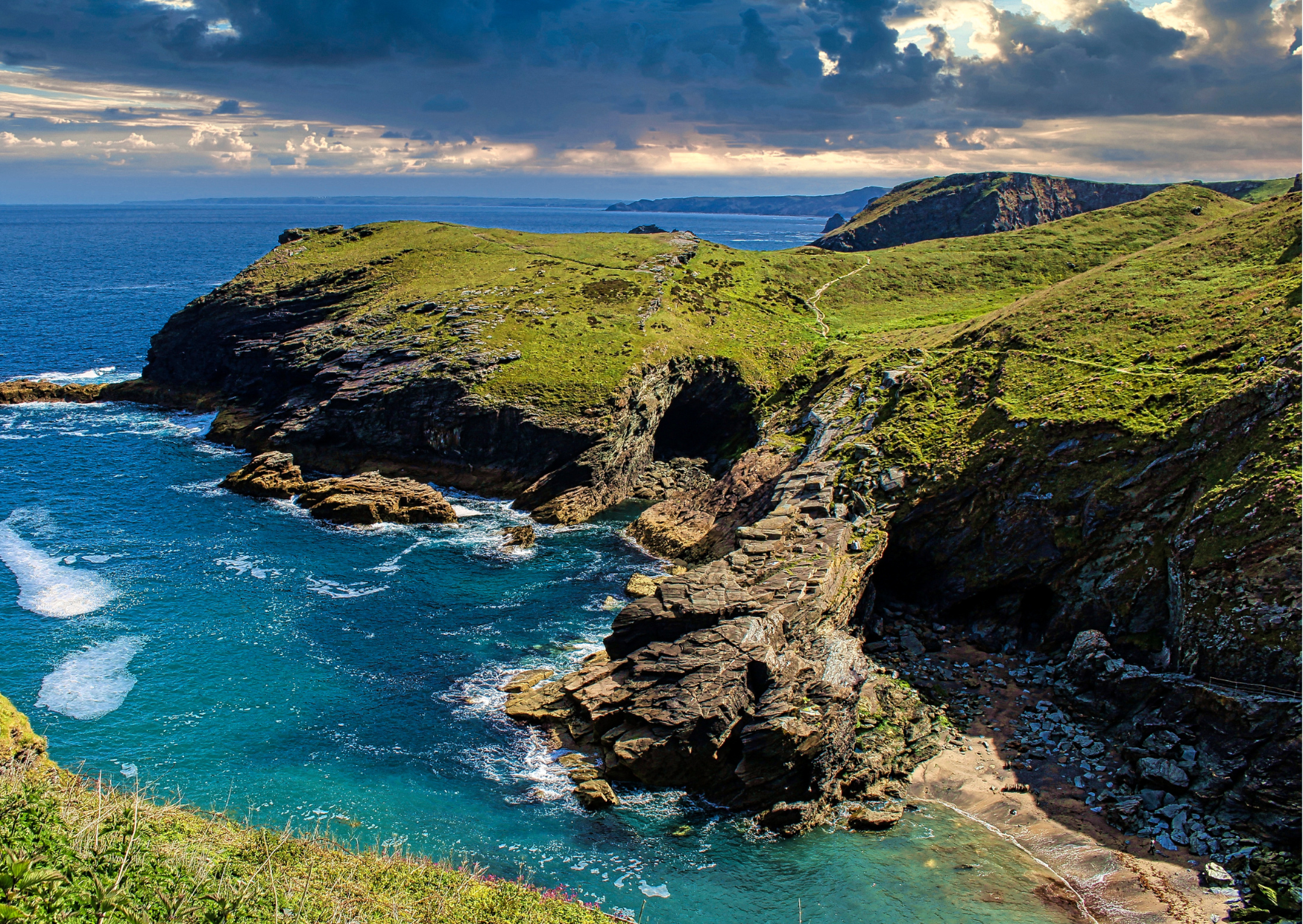 Where is Bicol located in the Philippines
Bicol, also known as the Bicol Region, is a region in the southeastern part of Luzon, the largest island in the Philippines. It is situated in the Bicol Peninsula and is composed of six provinces: Albay, Camarines Norte, Camarines Sur, Catanduanes, Masbate, and Sorsogon. Each of these provinces has its own unique tourist attractions, and characteristics, making the Bicol region a diverse and exciting place to visit.
Bicol is known for its natural beauty, including its pristine beaches, rugged mountains, and active volcanoes. The region is home to the world-famous Mayon Volcano, which is considered to be one of the most active volcanoes in the world and is a popular tourist destination.
Aside from its natural wonders, Bicol is also known for its rich culture and history. The region is home to several indigenous groups, including the Bicolano people, who have their distinct language and customs. Visitors can explore the region's historical sites, and historical landmarks such as the Cagsawa Ruins in Albay, which was once a Spanish-era church that was destroyed by the eruption of Mayon Volcano.
Here are 7 Fun activities you should try out when you're in Bicol region tourist spots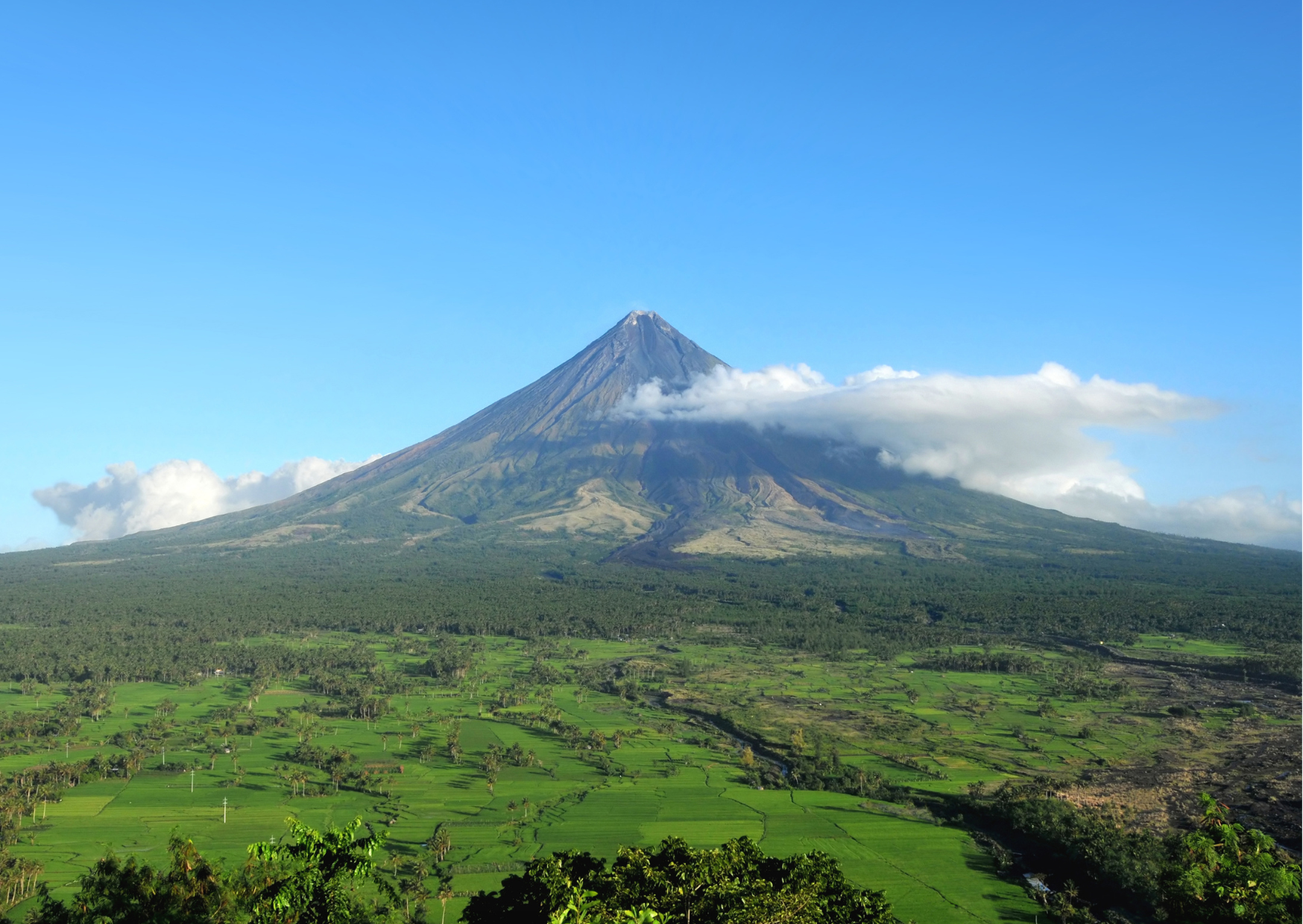 1. Mayon Volcano in Legazpi city
At the heart of this region lies Mount Mayon one of the main attractions of Bicol, an iconic landmark that attracts visitors from all over the world. If you're planning a trip to Bicol, here's why you should make sure to visit Mayon Volcano.
First and foremost, Mayon Volcano is one of the most picturesque mountains in the world. Its symmetrical cone shape is a sight to behold, and the surrounding landscape is just as stunning. Whether you're a nature lover, photographer, or just someone who appreciates beauty, a visit to Mayon Volcano is a must.
But Mount Mayon isn't just a pretty sight. It's also a hotspot for adventure seekers. Hiking to the summit of Mayon Volcano is a popular activity, and it's a challenging and rewarding experience that will test your physical limits and give you a sense of accomplishment. The hike can take up to 8 hours, but the breathtaking views along the way are definitely worth the effort.
For those who are looking for a more relaxed adventure, there are other ways to explore Mayon Volcano. You can take an ATV tour around the foothills of the active volcano, which is a fun and exciting way to experience the beauty of the active volcano up close. You can also take a helicopter ride for a bird's eye view of the stunning landscape.
In short, Mayon Volcano is a must-visit destination in Bicol, Philippines. Whether you're a nature lover, adventurer, or just looking for a unique experience, visiting Mayon Volcano will leave you with unforgettable memories that you'll treasure for a lifetime.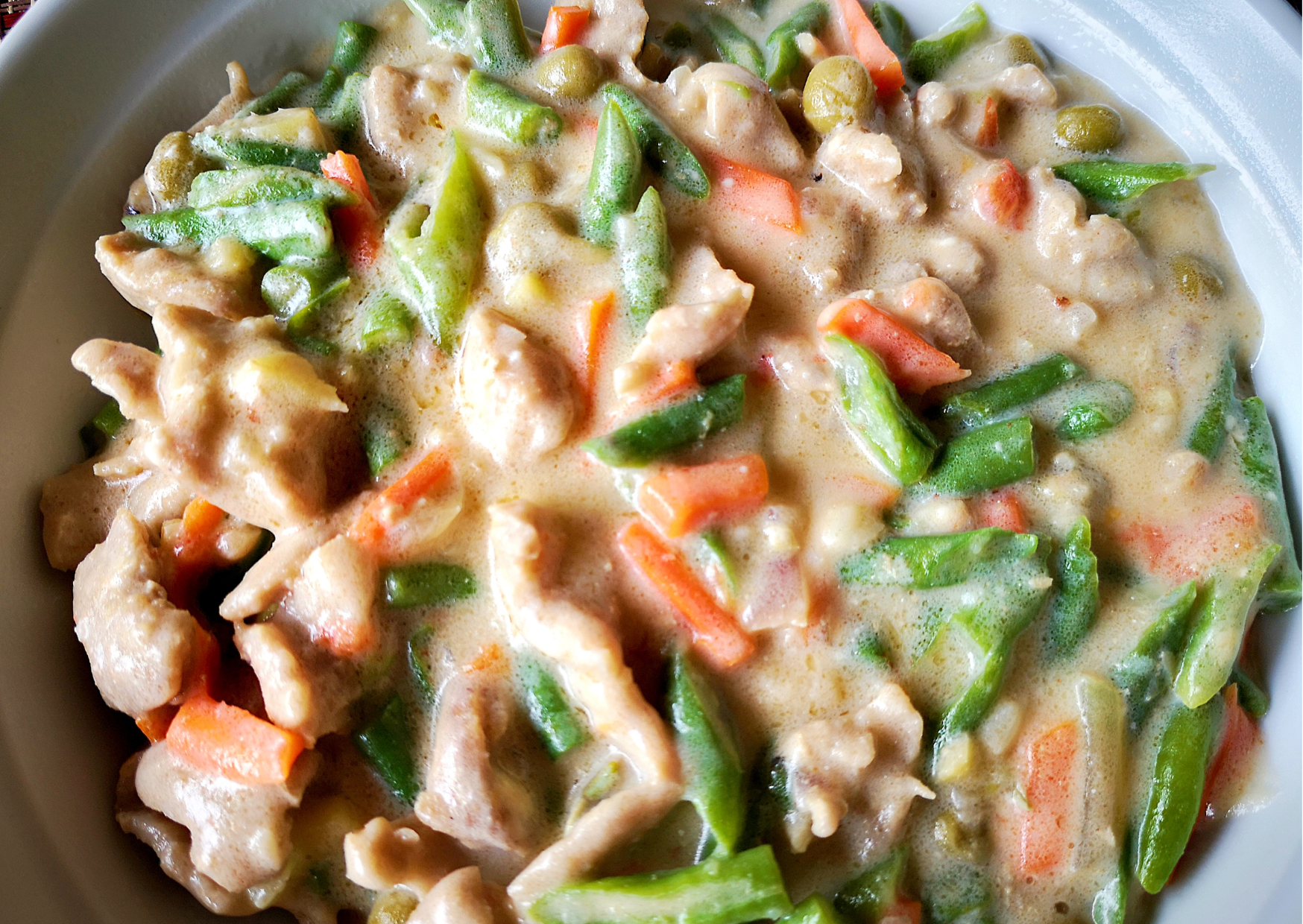 2. Try Bicolano Cuisine
If you're a foodie looking for a unique culinary experience, then Bicolano cuisine should be on your list of things to try. Here are some reasons why.
One of the most iconic dishes in Bicol is Bicol Express, a spicy pork stew made with coconut milk and chili peppers. It's named after the train that runs through the region, and it's a dish that truly embodies the bold and spicy flavors of Bicolano cuisine. Another must-try dish is Laing, a vegetable dish made with taro leaves, coconut milk, and chili peppers. It's a creamy and flavorful dish that perfectly complements the spicy Bicol Express.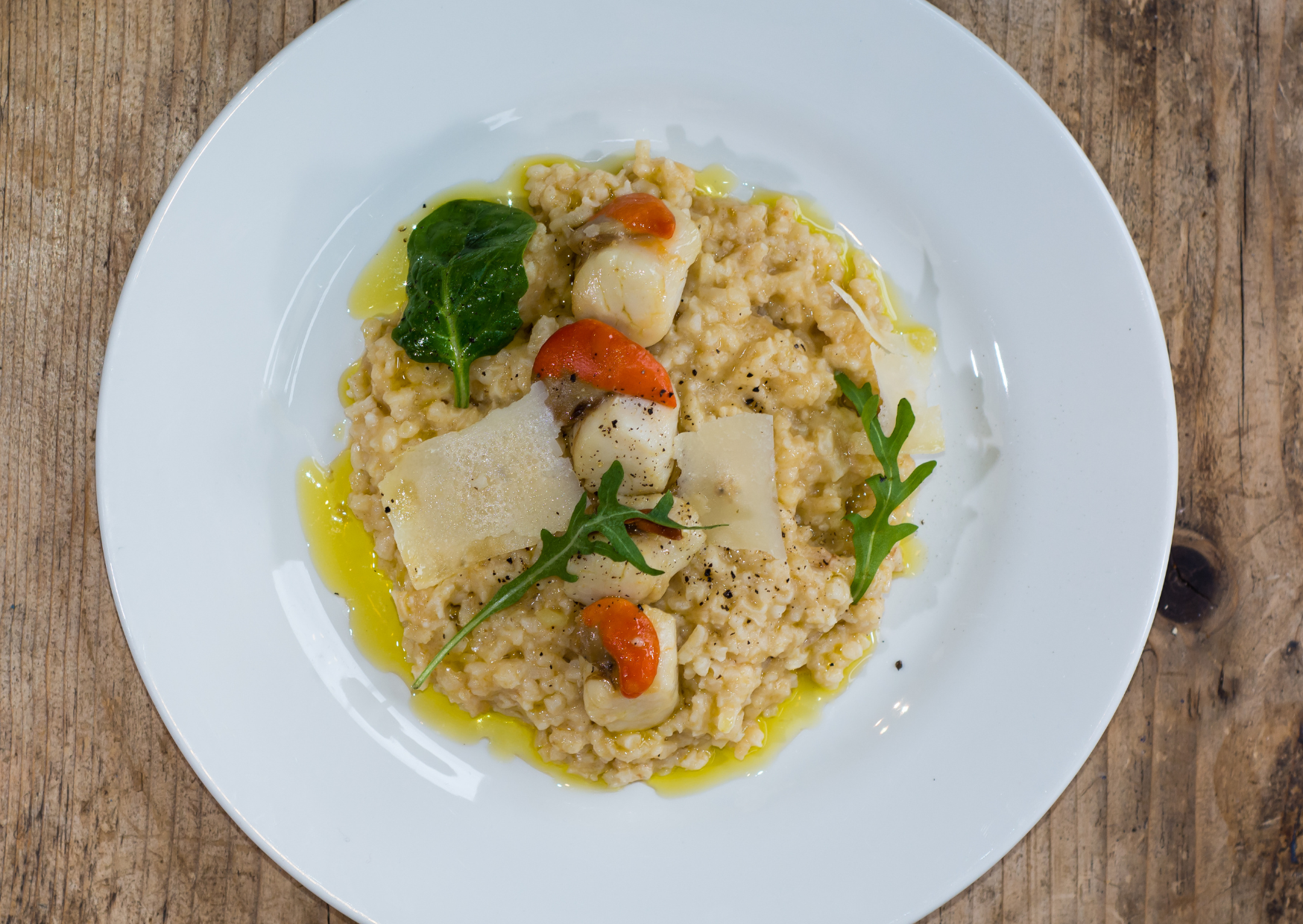 If you're a seafood lover, then Bicolano cuisine won't disappoint. The region is surrounded by water, which means that fresh seafood is abundant. Ginataang Suso/Kuhol or Snail, a dish made with snails in coconut milk, is a local favorite. Kinunot na Pagi, a resembling dish of Bicol Express but instead of pork it is made with stingrays' meat, is another must-try dish for seafood lovers.
In addition to these iconic dishes, Bicolano cuisine also offers a wide variety of street food and snacks that are perfect for on-the-go eating. Tupig, a sweet rice cake made with coconut and wrapped in banana leaves, is a popular snack that you can find at local markets. Another favorite snack is Kinalas, a noodle soup made with beef broth, meat, and spicy sauce. You may want to consider exploring different kinds of rice recipes to spice up your food adventure.
In conclusion, Bicolano cuisine is a must-try for foodies who are looking for a unique and flavorful culinary experience. Whether you're into bold and spicy flavors or creamy and comforting dishes, Bicolano cuisine has something to offer that will tantalize your taste buds. So what are you waiting for? Plan your trip to Bicol and get ready to indulge in the flavors of this amazing region.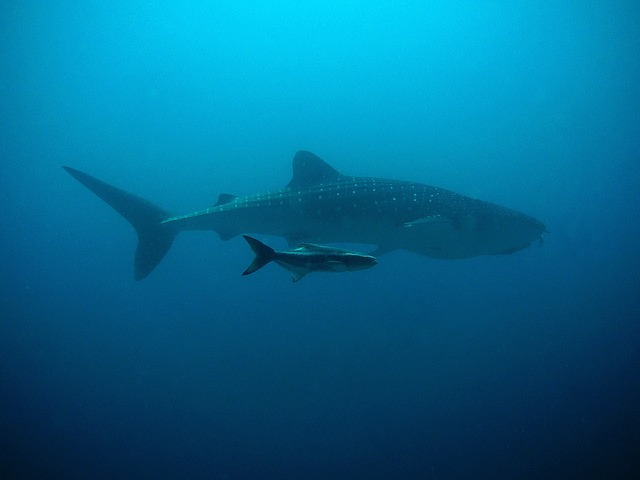 3. Swim with the Butanding or Whale sharks.
If you're a nature lover looking for a unique and unforgettable experience, then swimming with whale sharks in Bicol should be on your bucket list. Here's why.
Home to Whale Sharks
Bicol is home to one of the largest populations of whale sharks in the world. These gentle giants, also known as "Butanding" in the Philippines, can grow up to 40 feet in length and weigh as much as 20 tons. Despite their enormous size, whale sharks are harmless to humans, making them the perfect swimming companions for adventurous travelers.
Once-in-a-Lifetime Experience
Swimming with whale sharks in Bicol is a once-in-a-lifetime experience that you'll never forget. It's a thrilling and humbling experience to be in the water with these majestic creatures, watching them glide effortlessly through the water as you swim alongside them. It's an incredible feeling to be so close to such a magnificent animal, and it's sure to be one of the highlights of your trip to Bicol.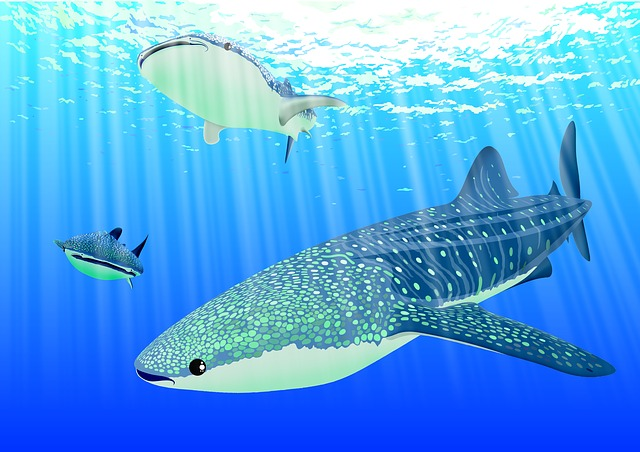 Opportunity To Learn About Whale Sharks
But swimming with whale sharks isn't just a fun activity; it's also an opportunity to learn about the importance of conservation. Whale sharks are considered a vulnerable species, and their populations are under threat due to overfishing and other human activities. By swimming with whale sharks in Bicol, you can support local efforts to protect these amazing animals and their habitats.
To ensure the safety of the whale sharks and their natural environment, there are strict guidelines in place for swimming with them. Visitors are required to undergo a briefing before the swim and are accompanied by trained guides who ensure that the rules are followed at all times.
swimming with whale sharks in Bicol is an unforgettable experience that combines adventure, education, and conservation. If you're looking for a unique and meaningful travel experience, then a trip to Bicol to swim with these gentle giants is a must-do activity that you won't regret.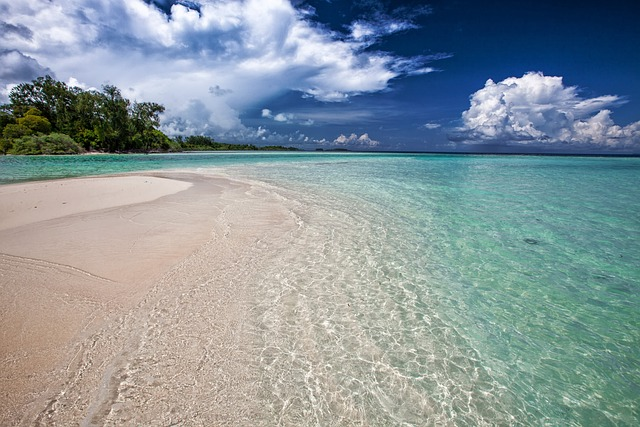 4. Exploring the Beautiful White Sand Beaches of Caramoan Islands
After getting tired of swimming with whale sharks you may find yourself looking for a nice tropical paradise to escape to and rest, then the Caramoan Islands in Bicol should be at the top of your list.
The Caramoan Islands are a group of islands and islets located in the eastern part island of Camarines Sur. Caramoan islands are known for their stunning white sand beaches, crystal-clear waters, and towering limestone rocks and rock formations, a stunning combination of island features. They're also home to a diverse array of flora and fauna, including rare and endemic island species.
Exploring the Caramoan Islands in Bicol, Philippines is a must-do activity for anyone who loves adventure, island hopping, nature, and culture. With its stunning natural beauty, sense of discovery, and rich cultural heritage, the Caramoan Islands are a truly unique and unforgettable destination that should be on every traveler's list.
5. Sumlang Lake Tour
Located in the town of Camalig, Albay, Sumlang Lake is a serene and picturesque body of water surrounded by lush greenery and towering mountains. The lake is not only a popular tourist destination, but it's also an important part of the local community. Fishermen use traditional methods to catch fish from the lake, and visitors can even try their hand at fishing.
The Sumlang Lake Tour offers a variety of activities, including kayaking, paddle boarding, and traditional boat ride. These activities allow visitors to fully immerse themselves in the peaceful and tranquil surroundings of the lake. If you're feeling more adventurous, you can also try zip-lining over the lake for an adrenaline-packed experience.
Aside from the scenic beauty and exciting activities, the Sumlang Lake Tour also offers a glimpse into the local culture of Bicol. Visitors can learn about the traditional methods used by the fishermen and even try their hand at weaving mats and hats made from pandan leaves.
The Sumlang Lake Tour is a must-visit destination for anyone traveling to Bicol, Philippines. With its serene beauty, exciting activities, and unique cultural experiences, it's an unforgettable destination that will leave you with memories that last a lifetime.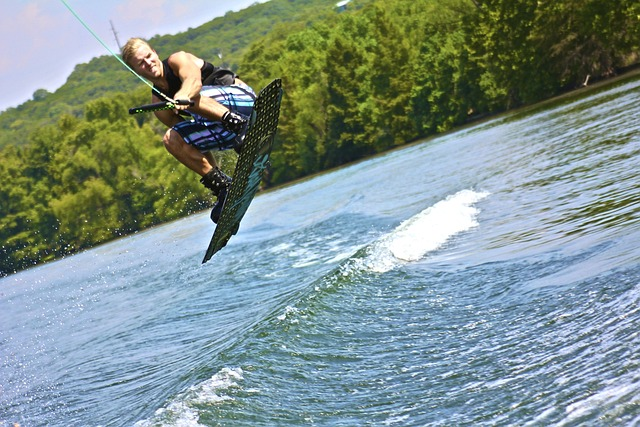 6. Enjoy Wakeboarding in CamSur Watersports Complex
Located in the province of Camarines Sur, the CamSur Watersports Complex (CWC) is a world-class wakeboarding destination that attracts thrill-seekers from all over the globe. It's the first cable park in Asia and boasts state-of-the-art facilities that cater to both beginners and experts.
The complex features a 6-point cable ski system that allows riders to enjoy the thrill of wakeboarding without the need for a boat and island hopping. The system is designed to accommodate riders of all skill levels, from beginners to professionals. There are also instructors available to guide beginners through the basics and help them get started.
Aside from wakeboarding, the CamSur Watersports Complex also offers a range of other activities such as paddleboarding, kayaking, and swimming. There's also a beach volleyball court, a skate park, swimming pools, and a restaurant on-site, among other amenities, making it the perfect destination for a day out with friends or family.
The CamSur Watersports Complex is more than just a wakeboarding destination – it's a world-class facility that provides visitors with a complete outdoor experience. It's a must-visit destination for anyone looking to experience the thrill of wakeboarding and soak up the beauty of Bicol's landscapes.
So, if you're looking for an exciting and unique activity to try in Bicol, Philippines, wakeboarding at the CamSur Watersports Complex is an excellent choice. With its state-of-the-art facilities, expert instructors, and stunning natural surroundings, it's an experience that you won't forget.
7. Hiking at Mount Isarog
Located in the province of Camarines Sur, Mount Isarog is a popular hiking destination that attracts many foreign tourists and adventurers from all over the region. The mountain is covered in lush forests, rich wildlife, and natural hot springs, making it a haven for nature lovers.
The hike to the summit of Mount Isarog is a challenging one, but the rewards are worth it. Along the way, hikers will be treated to breathtaking views of the surrounding landscape, it also has waterfalls. The summit offers panoramic views of Bicol, including the majestic Mayon volcano.
Mount Isarog is also a nature park, home to a variety of flora and fauna, including rare orchids, Philippine deer, and the Philippine eagle. Hikers may encounter these creatures on their trek, adding to the excitement of the nature park journey.
In conclusion, hiking at Mount Isarog is a unique and exciting experience that should not be missed when visiting Bicol, Philippines. It offers a chance to immerse yourself in nature, take in breathtaking views, and explore the beauty of the region. So, lace up your hiking boots and get ready for an adventure you won't forget.
If you enjoy everything in Bicol and might want to consider living there. There's a new Asterra Condominium Rising in the heart of the wakeboarding capital of the Philippines Camarines Sur. If you are curious about the rise of Asterra in Bicol you may visit this link.
Conclusion
In conclusion, Bicol is a region in the Philippines that offers visitors a unique and unforgettable experience. With its stunning natural landscapes, rich cultural heritage, delicious cuisine, and exciting activities, there are countless reasons why you might even consider living in Bicol. It is also a great investment especially when you find a good pre-selling condo. From hiking to wakeboarding, exploring ancient traditions to savoring the local cuisine, Bicol has something for everyone. It is a must-visit destination for anyone looking for a truly unique and unforgettable experience.

Written by JJM