With the increasing awareness of the impact of human activities on the environment, more and more people are looking for sustainable living options. As a result, real estate developers are responding to this trend by incorporating eco-friendly features into their buildings.
In this blog post, we'll explore how promoting a green lifestyle at Asterra to its residents and implementing sustainable building practices. Through innovative design concepts, energy-saving technologies and security features, Asterra is taking the lead in creating a more sustainable future for the real estate industry.
So, let's take a closer look at how this developer is slowly unveiling in making a difference and demonstrating their commitment to green living.
The importance of promoting a green lifestyle in today's world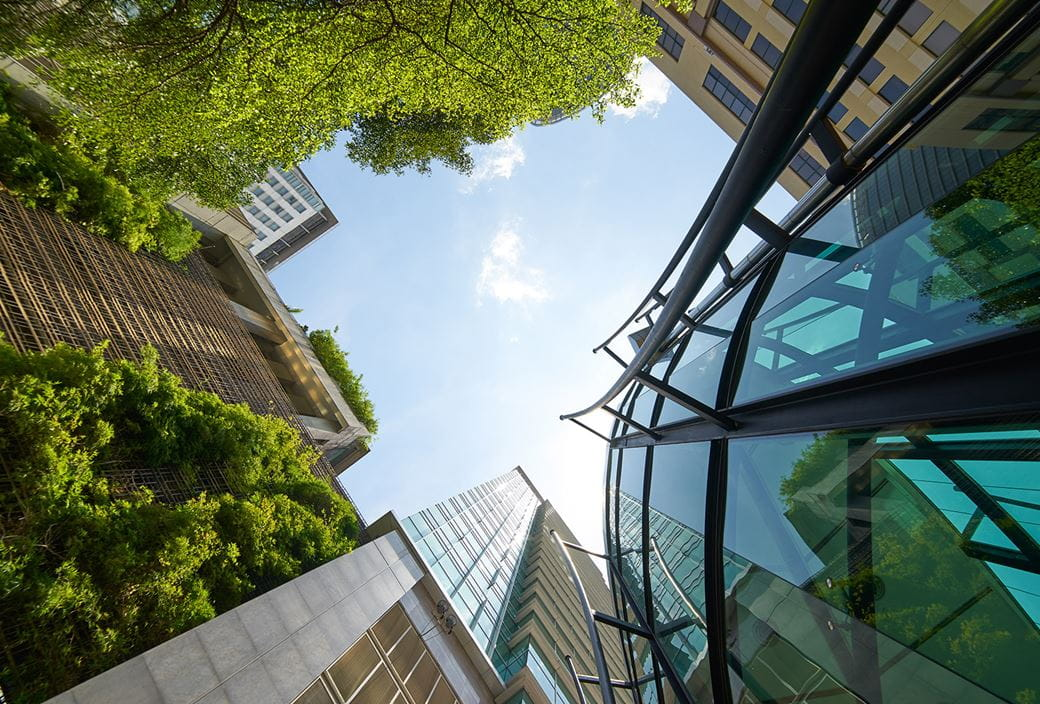 With climate change becoming an increasingly pressing issue, it is essential that we all do our part to reduce our carbon footprint, enjoy perk and live more sustainably. Asterra, is committed to promoting green living, understands the importance of this and is leading the way in encouraging young Filipino adults to embrace a green lifestyle.
"Future residents of Asterra can look forward to living in sleek, spacious, and well-designed units in multiple mid-rise buildings of four to seven levels each, with landscaped paths and walkable green spaces."
One of the key ways in which Asterra is promoting a green lifestyle is by advocating for the creation and preservation of green spaces and make them accessible to all. These lifestyle hubs are designed to promote outdoor activities and encourage people to spend time in nature.
With many suburban-like neighborhoods springing up around the country, it can be easy to forget the importance of having access to green spaces.
However, Asterra recognizes that is not only an important for the environment, but also for our mental and physical well-being.
Brief Overview of the Real Estate Developer and their Green Lifestyle initiatives

Asterra's properties offer an idyllic living experience, surrounded by the stunning natural beauty of suburban landscapes and verdant green spaces. According to Asterra division head Debbie Eria, future residents, the perfect balance of convenience and tranquility. Located close enough to the metro for easy access, yet far enough to avoid its noise and pollution. Asterra ensures that future residents will enjoy perks, wellness and welfare.
With properties in the Greater Manila area's real estate hotspots, including Cavite and Laguna, Asterra intends to reach to other locations such as Pampanga, Iloilo, Cagayan de Oro, and Butuan, offering future residents the opportunity to experience the best of what the Philippines has to offer.
Ester Lomoya, Asterra's division head for South Mindanao, stated that Vista Land is delighted to provide Filipino homebuyers a sneak preview of what Asterra has in store. While the condo locations will be slowly unveiling, prospective residents can be assured that each site will be strategically situated near schools, retail establishments, hospitals, and myriad urban amenities.
With locations in the north and south of the metro, Asterra is poised to provide comfortable and versatile condo homes in secure, wholesome suburban-like neighborhoods. Opening Asterra is the ultimate goal in prime locations across Luzon, Visayas, and Mindanao according to Armela Ruiz, Asterra division head for South Luzon.
"Filipinos all over the country will soon be able to enjoy the condo homes of their dreams, with access to lifestyle hubs and recreational facilities like basketball courts, fitness gyms, and function halls." The prize is in sight, and Asterra is determined to make it happen.
Asterra, a project of real estate tycoon Manny B. Villar and Vista Land chairman, is expanding nationwide expansion to offer Filipinos the chance to have their dream condo homes. Asterra is riding the momentum of this exciting development by expanding to approximately 20 cities and municipalities across the country.
With the shift towards fringe cities and other progressive regions north and south of Luzon, young Filipino adults, start-up families, and other home seekers will soon find Asterra rising in their desired locations.
Benefits of promoting green lifestyle to residents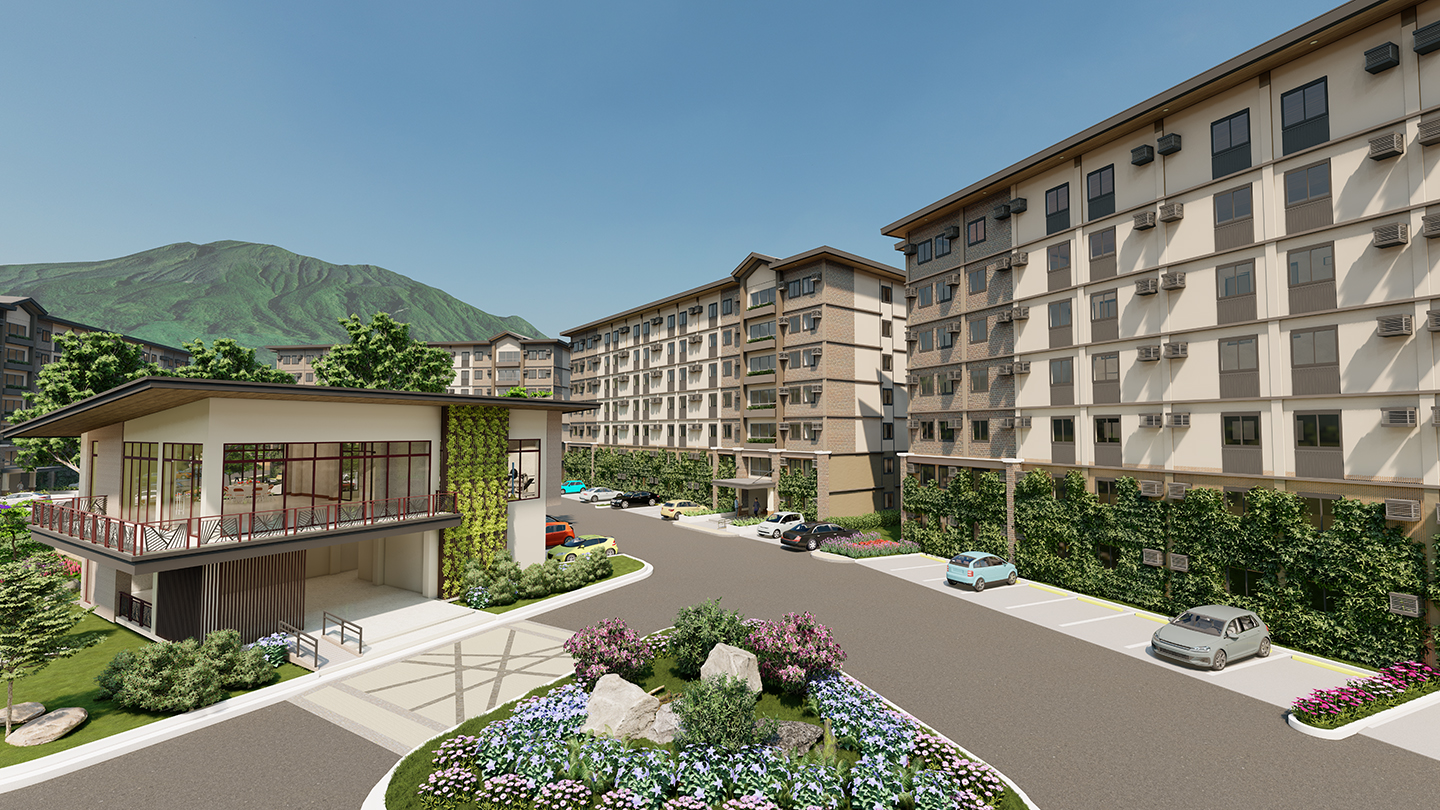 Environmental benefits(reduced carbon footprint, preserving natural resources)
Health benefits(improved air quality, access to green spaces)
Economic benefits(lower utility bills, increased property value)
What is a mid-rise apartment?
Condo unit typically have a maximum of twelve floors and are usually no more than four stories high, resulting in fewer resident apartments on higher floors. Unlike other types of buildings, condo homes are owned directly by the landlords.
These buildings are commonly located in urban areas close to major business districts, offering easy access to necessary services. The building structure is designed with a Catwalk, providing access to the condo unit on the second level of each story. With a total area ranging from 1,000 to 30,000 square metres, these buildings are simple yet functional.
High Rise Condominiums
High Rise Condominiums are towering structures that provide ample living space, typically with at least 10 floors. In Metro Manila, the demand for condominium properties is expected to surge by 82% compared to the available units in 2019, with an average inventory of 158,800 units.
While high rise living offers numerous advantages such as breathtaking views and myriad urban amenities, one of the major concerns for residents is the evacuation period and distance. However, with proper safety measures and protocols in place, high rise condominiums can provide a safe and secure environment.
A Mid-Rise Condo Is Affordable
The hottest affordable condo property is the talk of the town, offering an unparalleled living experience that's sure to impress . Young Filipino adults, start-up families and other home seekers will soon find Asterra rising.
Millennials are increasingly turning to affordable condo living for its convenience and ease. Asterra offers beautiful landscaped paths and walkable green spaces, making it the perfect choice for those seeking a modern and sustainable lifestyle.
Condo ownership is also on the rise, with millennials viewing it not only as a place to live, but also as a smart investment opportunity. Asterra is poised to meet the demands of this growing trend, providing a unique and accessible option for those seeking a dynamic living experience.
Asterra's goal is to offer reasonably priced city living in suburban areas by constructing mid-rise residential buildings. These condos are intended to serve as ideal homes for young professionals and families who are just starting out, and they will be built in specific locations that experience quick land value appreciation.
Tips On Buying Mid-Rise Condos or Even Condos in High Rise Buildings
As the popularity of condominium living continues to rise, many aspiring filipino homeowners are now considering buying mid-rise or high-rise condos as their next investment. Condominium living offers a lot of perks, such as convenience, security, and amenities that are often not available in traditional houses.
Before buying, you should consider a handful of important factors that can affect your high-end lifestyle and overall health. Here's how to buy mid-rise condos or even condos in high-rise buildings, and why they are a great investment for young Filipinos across the country.
1. Look for affordability
In many cases, a condo can be a more affordable option than a traditional house. Be sure to look for a unit that is within your budget, and consider the cost of amenities and maintenance fees as well.
2. Located in prominent areas
When buying a condo, location is key. Consider which areas in Luzon, Visayas or Mindanao are ideal for your lifestyle and needs. If you have a high mobility lifestyle that requires you to be in the city, a condo in a central location would be ideal. If you're looking for a more peaceful environment, you might prefer a location outside the city.
3. Check the amenities
One of the biggest perks of condo living is the amenities that come with it. From swimming pools to gyms to function rooms, make sure to check what amenities are available in the condo you're considering. The more amenities available, the more you can enjoy your living experience.
4. Research the developer
Before buying a condo unit, research the developer who built it. Make sure they have a good reputation and are known for building quality buildings. This will give you peace of mind knowing that your investment is in good hands.
5. Consider the size of the unit
Make sure to choose a unit that is suitable for your lifestyle. If you're a young couple or a single person, a smaller unit may be more ideal. If you have a family, you may want to consider a larger unit with more bedrooms and space.
6. Read the contract carefully
Before signing any contract, make sure to read it carefully. This will help you understand the terms and conditions of the purchase, as well as the maintenance fees and other expenses you'll be responsible for.
Written by Cristine Antonio