Owning your own space is an investment for most young professionals and young families. The big question is, how do you choose a place to call your "home"? Options will arise as soon as you consider buying a home of comfort. Building your own house will take a lot of money, considering the land, materials, paper works, and labor. An apartment may be an option too, but renting is not a smart move to save your earnings. Learn about the possible advantages of buying a condo through this article.
Investing in a condo is the best option the market can offer today. It provides benefits that will surely fit your and your family's lifestyles with flexible payment methods. Condo living is a game changer that will make your daily living easier.
Buying a unit is budget-friendly for someone just starting their adulting life now that multiple condominiums offer different deals that will fit your capacity to pay. Condo residents will surely agree that owning a condo unit is one of their best purchases.
ADVANTAGES OF LIVING IN A CONDOMINIUM
1. SECURITY AND PROTECTION 24/7
Safety is always on top of a priority. Knowing that your place is secure with guards and CCTV cameras will make you sleep better at night. The security team ensures your safety by documenting and recording CCTV footage for your reference if condo owners need it. You will be immediately notified by whoever a visitor wants to come up to your unit. No need to worry about theft or any crimes because your place is secured all day and all night.
Paying for your security is costly and may be out of the budget but buying a condo provides security and safety that you don't need to ask for.
2. LUXURIOUS AMENITIES AT YOUR DOORSTEP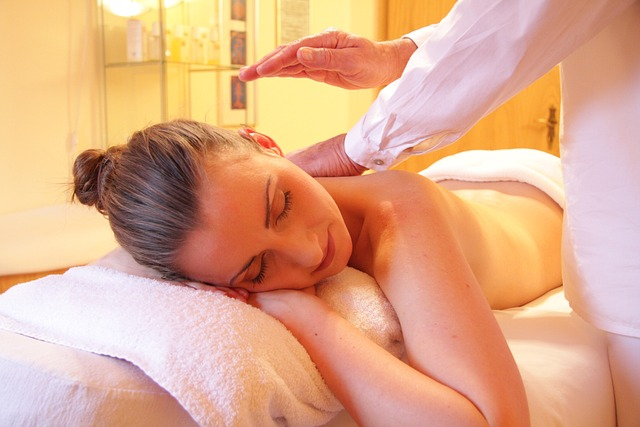 You can experience relaxation right at your doorstep. Spas and swimming pool access in an instant without leaving the place is already a steal! After a long week, spending a weekend in the comfort of your home must be an advantage of living in a condominium. You can now experience leisure without any hassle.
Filling up your gas tank to be somewhere to relax and have peace of mind is now replaced with one press of the elevator buttons.
3. FITNESS CENTER AMENITIES
Sweating it out without membership fees and monthly payments is the thing to look forward to once you get your keys to your condo. Investing in your health will never go wrong; imagine getting it for free. Maintaining physical fitness will be pleasing for condo residents.
Aside from the gym, you can choose where you want to exercise and maintain your figure. Condo units today offer parks where you can run and enjoy the breeze of the air. The pool is always an excellent place to relax and meditate. Basketball courts are also a place to sweat those carbs from the night out. All of these are readily available for all residents living in the condo.
4. DESIRABLE LOCATION
Living in a condominium means moving door handles away from accessible shops, markets, malls, restaurants, and coffee shops. Condo developers always build condominiums in easy-access places where public transportation will be effortless for commuting condo owners. Parking slots for residents are also accessible for car owners. Another perk of living in a condo is its alluring skyline view from your window.
Location is one major factor to consider in owning a home, especially for working individuals. Condominiums offer you the best neighborhood you could have in your town. Condo living will provide you with the best price for the best location.
5. FRIENDLY COMMUNITY
Like in any other community, building relationships with other condo owners is an excellent opportunity to socialize and build friendships. There are monthly condo association meetings where concerns and suggestions are highly valued by each other. Mingling in the common areas from time to time with the other owners will give you opportunities for fellowship and a network of connections that will help you grow your career.
Knowing who your neighbors are will give you a strong sense of comfort that you are in the right place. Being around people you trust is priceless for your peace of mind.
6. SELLING VALUE APPRECIATES
Every year, your property's value will appreciate, especially in an urban place. Earning out of your property is one way to invest and save money to buy a bigger unit for growing families. Owning a condominium property is always a win, either for using it as your home or selling it for profit. You can always go right in deciding to get your condo.
7. MINIMAL MAINTENANCE RESPONSIBILITY
Home Maintenance is a full-time job, but you do not have to move an inch if you are a condo owner. Your condo fees cover the maintenance fee from the simplest to the most complicated repairs. Nothing to worry about next time the sink gets clogged!
The condo association usually collects funds from the owners that will serve as the reserve fund for the future use of the owners, a systematic way to save for emergency maintenance. You will not be shocked by extensive repairs requiring bulk cash, with the reserve fund maintaining your home is always on budget.
8. PET-FRIENDLY COMMUNITY
Pet lovers will be happy to hear the news. You can be with your favorite pals once you move into your condo. They can still experience the green grass in the park and run around in the common areas. Your pets are safe and welcome together with your family.
Of course, there are also rules. The condo management has specific regulations, policies, and requirements for pet owners. Pets are also part of the family; condo living will be happier with them, so choose your condo wisely!
9. JUST THE RIGHT SIZE FOR CONDO LIVING
Although it is smaller than a house or an apartment, a condo offers you just enough space for your lifestyle. You can decorate it in whatever style you want without the fear of putting too much stuff. Every corner is workable, from the kitchen to the bathroom and even the bedroom. You are guaranteed that your home is just right for your comfort. Every unit fits everyone's needs and lifestyle, and owning a condo is worth every penny.
10. ZERO OUTDOOR MAINTENANCE
Condo living means no backyard to lawn. Not only do you save a dime and effort in mowing the grass, but you also save time and energy. HOA fees also cover all outdoor maintenance for you. Paying your association dues will ensure you can access a clean pool, a clean and green park, and clean amenities in your free time without a hassle.
BUILDING YOUR NETWORK IN THE CONDO COMMUNITY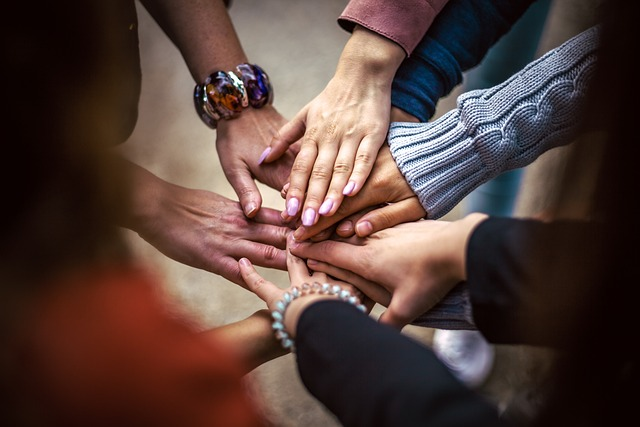 The condo community is an avenue to gain a network to extend your knowledge. You can meet new people in this new community that will make you build relationships and connections. The condo associations usually hold meetings with the residents where you can share your insights to improve the quality of living in the community. Being involved in your community will create bridges of opportunity for you.
Condominium communities offer a safe and sound environment and give you a sense of belongingness.
START SAVING UP FOR AN AFFORDABLE CONDO TODAY
A new house is a challenging investment, and there are many options, so choose a home where you can experience luxury and comfort at a reasonable price. BRIA Homes offers you both. Whatever your lifestyle is, BRIA Homes is an excellent option.
These advantages of living in a condo surely convinced you to decide. Getting all the amenities, benefits, growth, and freedom is a deal breaker. If your question is still, "is it worth it?" then the answer is yes! These are just some reasons you can save more in owning a condo. Experience the reasons yourself and get your condo today at BRIA Homes.
BRIA Homes offer affordable condominium units that will make you and your family partners in building a new home. BRIA Homes is a trusted real estate company that guarantees Filipino families care and quality at a low-cost price.