You've just bought a condo unit. Congratulations! The next steps are to furnish your living space with furniture, appliances, and other decors. Some believe that homeowners sacrifice space for affordability, but we can also look at this as an opportunity for you to make intentional interior design decisions to create a home where every centimeter matters.
Your home will always feel like an ongoing project, so our advice is to celebrate every milestone of your homeowner journey. Try to set SMART (Specific, Measurable, Achievable, Relevant, and Time-Bound) goals to make your tasks realistic, attainable, and more manageable. Don't forget the most important part: setting the budget!
If you've been living in your condo for a while, these design ideas can still help if you are thinking of redesigning your home. Inspiration can come from anywhere, so have a notepad handy in case you find something that resonates with you.
How to Design a Condo Unit: Start with the Visual Space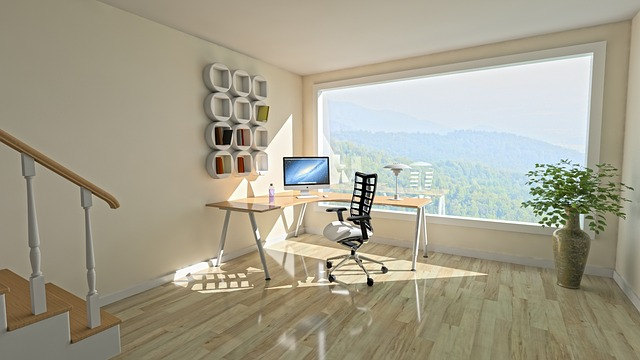 When designers talk about the "visual space," they are referring to the things that your eyes can see, while also keeping in mind any hidden functionalities that can cause your furniture to alter in shape. Space is arguably the most important element when it comes to interior design, both aesthetics, and practicality, so having a well-thought-out plan can help minimize any headaches later.
Just like in art, there are positive spaces (areas filled with furniture), and negative spaces (empty areas surrounding the furniture). Depending on your personal design style, you can make your condo as spacious or crowded as you'd like. If you have trouble visualizing, we recommend using a design website so that you can see your condo fully furnished. There are many free options available, such as Room Sketcher.
If you're the type of person that enjoys the DIY route– great! Otherwise, hiring an interior designer to help you can alleviate some of the stress.
Here are some questions to help you get started:
How do your used and unused spaces interact with each other? Does it feel more cluttered or more empty? Do you feel that anything is missing?
What is the most prominent/eye-catching part of your condo? Is it the windows? An accent wall?
Does everything serve a purpose? Do you have multi-functional furniture? Do you want to incorporate more?
Where is your storage space? Do you want it to be hidden? Inconspicuous?
Are you living with someone? What decor are you willing and unwilling to compromise on?
How much area is available to actually decorate? Can you make more?
Before moving on to decorating your condo interior, be sure to take accurate measurements of your living and dining areas, bedroom, bathroom, closet, entryway, balconies, etc. to ensure that you maximize space and buy correctly sized furniture.
Tips for Buying Furniture: New vs. Used vs. Refurbished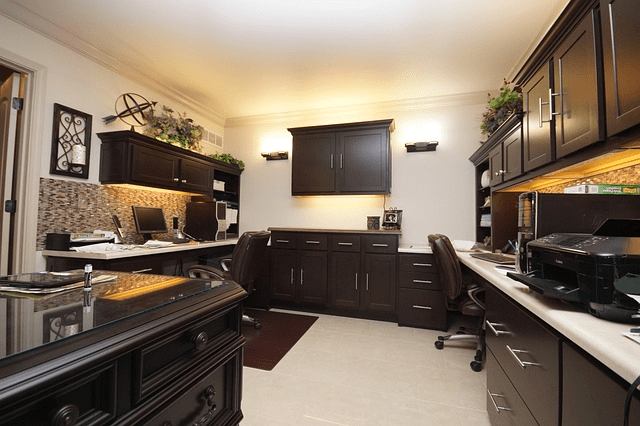 Buying new furniture and electronics at MSRP can add up quickly, especially with all the other expenses you are paying for. For electronics, we'd recommend buying them new from the manufacturer so that you can use the benefits of the warranty if ever something should happen. However, you can be more lenient when it comes to purchasing furniture. Try looking at antique shops, thrift stores, and online marketplaces. There could even be someone in your neighborhood that is looking to rehome their collection of items.
Each type of furnishing has different ways to evaluate them. For example, good quality wooden furniture would need to be assessed for damage, wood type, and how it is put together. Be sure to do plenty of research prior to buying used items, and remember that checking an item does not mean that you are obligated to buy. Consider joining a Buy Nothing Project group near you, which is essentially a community that recycles its goods by giving them to other people within that group for free.
Condo Interior Design Ideas: Popular Aesthetics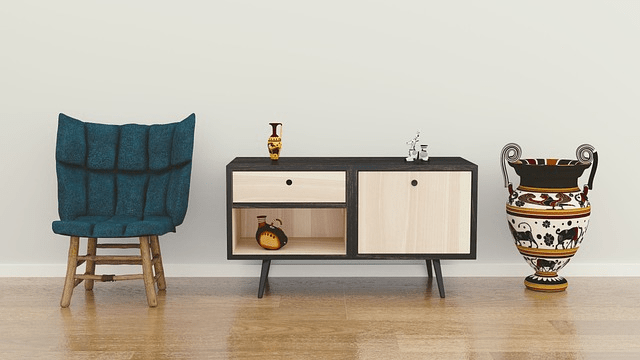 When it comes to small condos and their limited space, you may feel like there's not much that you can do. You don't need to solely rely on your floor space to house all your decor; take advantage of your ceiling and walls by putting cabinets, shelves, lights, and other built-ins. For some, having a condominium that is a single room can be difficult as there are no defined sections with the space. You may want to look into installing more walls, a curtain, or use screens.
There are many things to consider if you have a goal interior style in mind, such as color palette, light (natural light and artificial light), fixtures, furnishings, smell, and so on. You should also think about room separations: do you want to have a designated dining area, living room, bedroom, and so on? Take a look at your floor plan to determine how flexible you can be with your limited space availability. Interior designers take great care in ensuring cohesivity in their choices, from each room right down to the paint.
1. Minimalist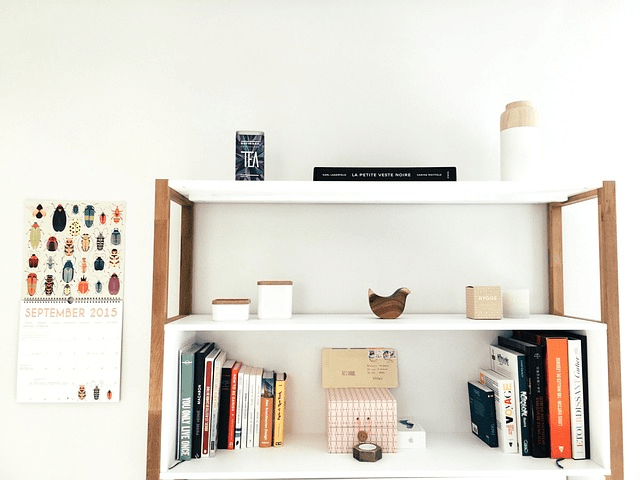 Minimalist condo interior design is actually harder than it looks: you have to determine what your bare essentials are to create a space that is simple and clutter-free. If this is your desired aesthetic, then you will need to figure out what items are important to you. Typically, this aesthetic doesn't use much color, but you can always include colorful accent pieces or an accent wall.
Consider investing in multi-functional furniture to maximize its usage and save space. For those that have frequent guests, consider buying a sleeper couch that your guests can use, especially if you only have a one-bedroom condo. If you're not a fan of the rigidity of the traditional bed, look into getting a day bed. To keep the design sleek, look into hidden storage areas, like bathroom fixtures, where you can put personal items.
2. Modern
To transform a minimalist interior design into a modern one, add glass and metal structures to your condo. There's no hard rule on this; it can be as bold or quiet as you'd like. These can be anything from large pieces of furniture to accent pieces hang on your walls. Use white lights in metal drop lights to enhance the beauty of your condo. Focus on decor that adds smooth lines. Shelves can help in saving space in small condos, and they add a unique texture to your home. Modern interior design allows for more knickknacks, so long as your living area remains uncluttered.
3. Rustic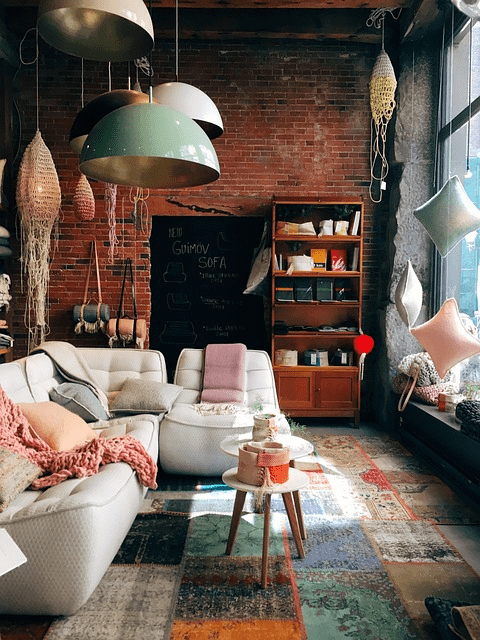 Rustic interior design is defined by its use of nature, such as wood and stone. Your condo interior design should stay away from too much color as this will detract from the natural materials, and look into buying wooden furniture. Since the Philippines is home to a large variety of wood species, we encourage you to venture into non-traditional types like bamboo. Don't forget to read the space of your condo.
4. Eclectic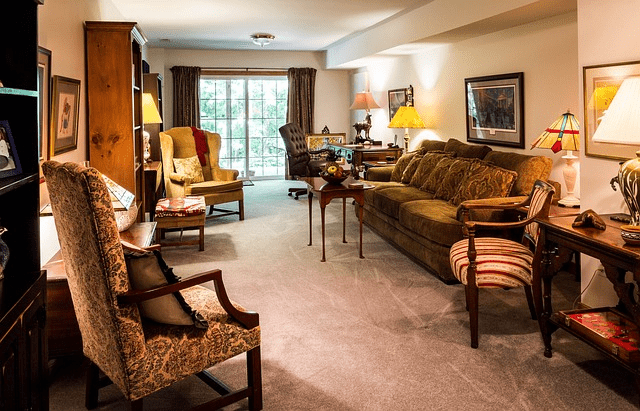 Eclectic interior design allows you to freely express yourself. Spice up your condo with items from different backgrounds. There's no right or wrong in this style– it's whatever you want it to be. Many older Filipino households tend to lean towards eclecticism, so it can be a nostalgic setting for you. You may or may not have matching items in your home; what you find in your dining room may be completely different from what is in your bedroom.
Small Condo Interior Design Ideas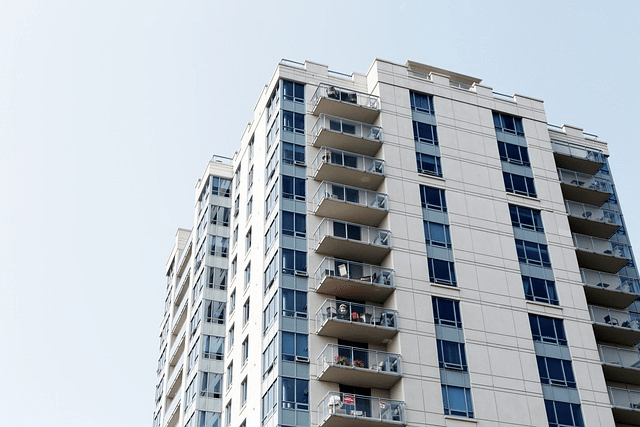 Small condo interior design involves a small space and figuring out how to maximize it. Here are a few of our tips:
Let more natural light in or use cove lights
Use mirrors to make the space look bigger
Illusions are your friend, so make use of the vertical space to make your condo look taller
Keep your walls a light color so that they reflect light
Written by Angela DelosReyes