As humans, we have an innate connection to nature. Whether it's the sound of birds chirping, the sight of a blooming flower, or the feeling of fresh air on our skin, being in nature has a calming effect on us. It's no wonder then, not only do natural elements in interior design add aesthetic appeal into our home design has become a popular trend. From adding plants to using natural materials, there are many ways to bring the outdoors in and create a space that feels both serene and stylish. So, let's explore some of the ways you can incorporate natural elements into your home design and create a space that feels truly connected to nature.
6 Ways To Bring Natural Elements Into Your Home Decor
1. Use Natural Materials
Using natural materials is one of the easiest ways to incorporate natural elements into your home decor. Consider adding a jute rug, a wooden coffee table, or a woven basket to your living room. These pieces not only add texture but also bring a sense of warmth to your space.
2. Add Plants
Plants are a great way to bring life and color into your home decor. Plus, they're known to purify the air and boost your mood. Consider adding a few potted plants to your living room or bedroom. Not only do they look great, but they also have a positive impact on your well-being.
3. Use Natural Colors
Incorporating natural colors into your home decor can create a calming and inviting atmosphere. Consider using earthy tones like greens, browns, and blues. You can also add pops of color with natural elements like flowers, rocks, or shells.
4. Incorporate Natural Lighting
Natural lighting has a powerful impact on the overall look and feel of your space. Consider adding sheer curtains to your windows to allow natural light to flow into your room. You can also use candles and lanterns to create a warm and cozy ambiance in the evening.
5. Display Natural Artwork
Adding natural artwork to your walls is a great way to bring natural elements into your home decor. Consider displaying paintings or photographs of landscapes, animals, or plants. Make it match and select a mat that is scaled larger for the print to be mounted onto. You can also use natural objects like driftwood or feathers to create your own unique artwork.
6. Use Natural Scents
Using natural scents like essential oils or candles can create a relaxing and soothing atmosphere in your home. Consider using scents like lavender, eucalyptus, or peppermint to promote relaxation and calmness and incorporating such in your home decor doesn't have to be complicated or expensive.
Choosing natural elements that make you feel at peace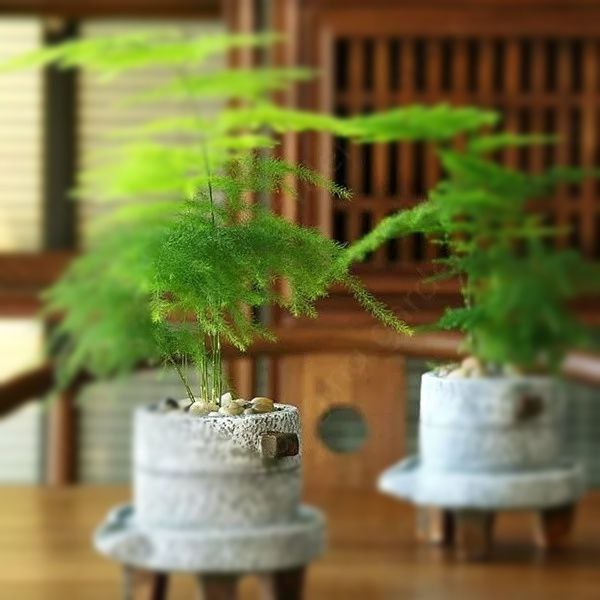 Our love for nature inspires us to incorporate natural elements or decor like wood, cotton, leather, seagrass, and more into our living spaces. Choosing materials that align with your personality is a great way to start incorporating these elements into your home decor. For instance, if you love the raw beauty of natural rocks, you may want to consider a rock wall in your kitchen.
On the other hand, if you prefer a touch of elegance, dark mahogany flooring in your living room can make the perfect ambiance. Whatever your style may be, integrating natural elements can add warmth and texture to your interior design.
Add Natural Elements in Furniture and Decorative Pieces
Revamp your home décor with natural wood and stone furnishings. The addition of organic elements will not only amplify the natural feel of your area, but also bring in a unique luxurious touch that is hard to find in most manufactured items and accessories. So, skip the generic products and choose home furnishings that are made with natural materials to elevate the aesthetics of your living space.
Natural Elements Are Usually Handcrafted, Adding Character To Your Home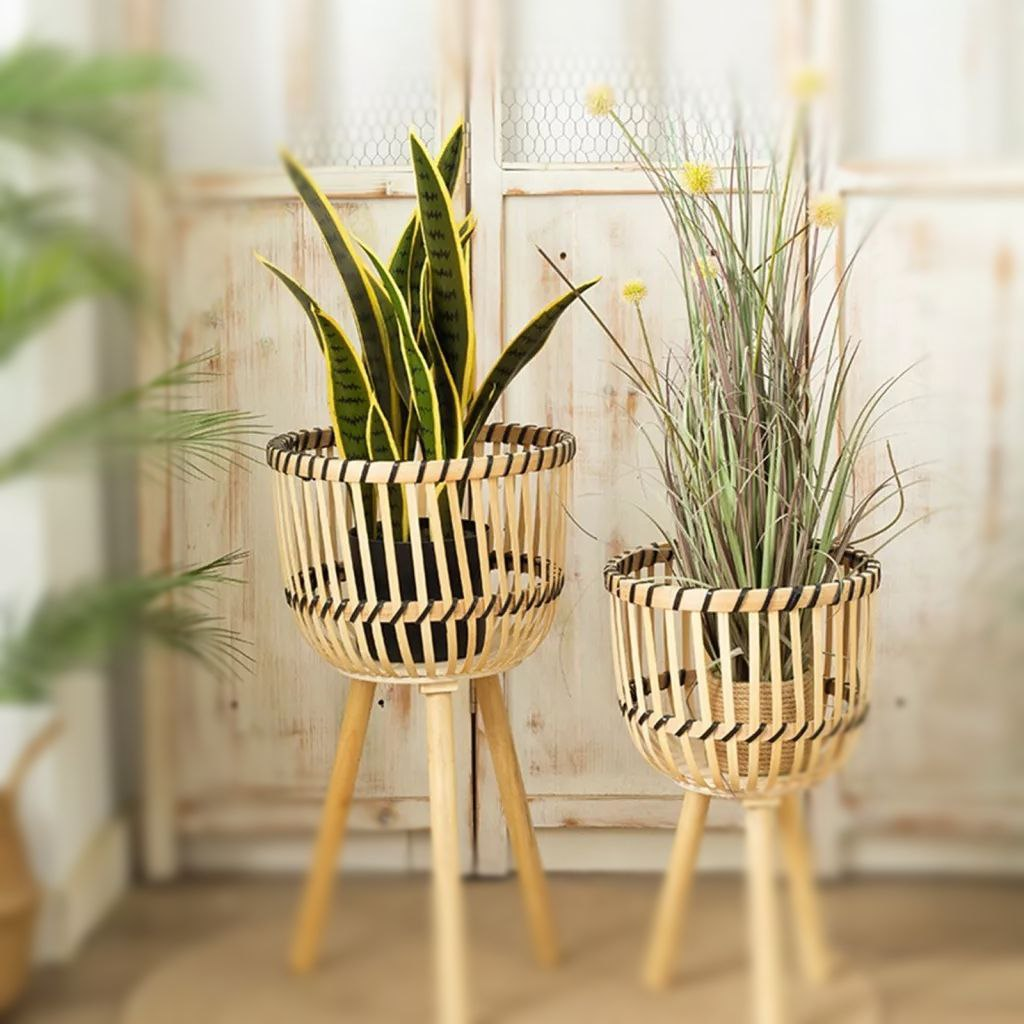 Discover the charm of unique home décor with the collection of exquisite handmade products. Each piece is carefully crafted to offer a personalised and distinctive touch to your living space. Unlike mass-manufactured items, these handmade masterpieces are limited in availability, making them a rare find that enhances the uniqueness of your home.
These natural handmade objects bring a touch of nature into your home and produce a warm and inviting ambiance that you've always dreamed of. Elevate your home's decor with exclusive range of handmade products that promise to transform your space into a serene haven.
Weave in Woven Pieces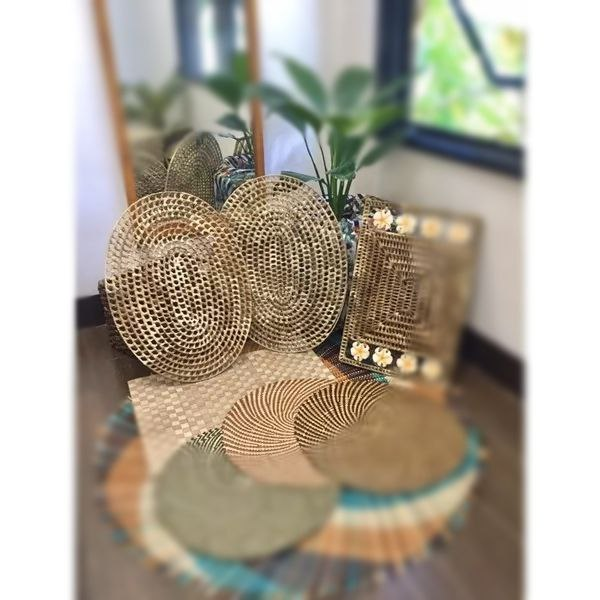 When it comes to fashion, there are endless options to choose from. From bold prints to classic solids, there's a style to suit every personality and mood. However, one material that never goes out of style is woven pieces. With their intricate patterns and sturdy construction, woven garments and accessories have been a staple in fashion for centuries. Whether you're looking for a statement piece or a timeless addition to your wardrobe, woven pieces are a versatile option that can be dressed up or down.
Natural wood furniture reveals craftsmanship at its finest
Wood furnishings are a timeless choice, renowned for their durability and natural beauty. The versatility of wood means that it can be crafted into almost anything, making it a popular material for furniture. Artisan-made wooden pieces can imbue your interior with a charming rustic feel, while old wooden bedroom furnishings add character and a sense of history.
For those with a contemporary aesthetic, minimalist wood furniture without excessive adornment is easy to maintain and complements any modern design. Bring warmth and elegance to your space with the enduring appeal of wood furnishings.
The new trend of bringing nature to every room of your home
Incorporating natural finishes into a home is not a novel concept for many homeowners. Embracing nature within the confines of a home can have a profound effect on the ambiance and atmosphere of the space.
From the bedroom adorned with organic sheets and bird-themed pillows, to the serene ambiance of a house office embellished with a sparkling Zen fountain, nature can be incorporated into every corner of your home.
By designing the interior with a focus on evoking emotions and showcasing the beauty of nature, homeowners can experience the transformative impact of nature in their home.
Natural materials in your bathroom sanctuary
Transform your bathroom into a serene haven for relaxation and rejuvenation. By connecting our bodies with water, we can effectively calm our minds. Elevate your shower room with natural materials that exude a peaceful aura.
Incorporate wooden walls, inspired by dry heat saunas, to produce a rustic and serene atmosphere. Keep the design minimalistic with clean lines and let natural light flood in to give a rejuvenating bath experience like no other.
Sustainability never looked as good in your home
For centuries , homeowners have yearned for the ability to bring nature into their homes. As more homeowners prioritize eco-friendly living, the trend towards using recycled or reused building materials has grown significantly.
From repurposed timber in projects like reclaimed wood railway ties, to locally-sourced and reclaimed materials for new construction, the possibilities for sustainable building practices are limitless.
Inspired by Nature
Faux wood is the ultimate choice when it comes to replicating the authentic look of wood. With its natural wood-grain texture, this design offers unparalleled versatility that makes it perfect for all types of interior decoration.
Faux wood can be seamlessly incorporated into your upholstery or used as accessories to create a polished and sophisticated look. No matter how you choose to use it, faux wood is a top-notch solution that never fails to impress.
Botanicals and Houseplants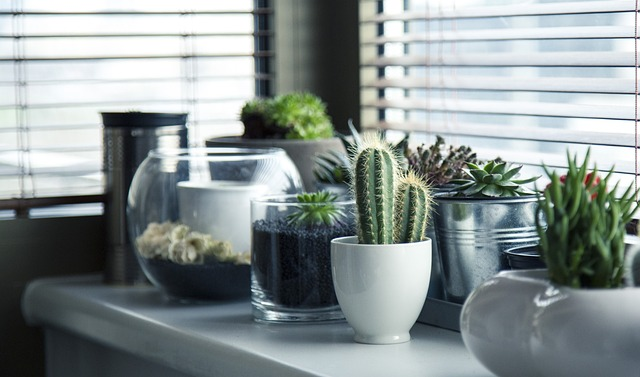 While plants and plant species may not be easily relatable to everyone, there's no denying the beauty and benefits of spending time outdoors. And if you're looking to add some greenery to your home, there are plenty of options beyond natural plants. Consider incorporating faux trees and plants into your decor, or get creative and mix real and artificial elements will create a unique, stylish and natural look that lends just the right amount of texture and depth.
Try pairing faux twigs with fresh flowers or incorporating dried twigs adds another dimension of natural appeal and texture. The possibilities are endless when it comes to creating a beautiful and inviting home with the help of plants and greenery.
Cottage-Style Beauty
Transform your space into a serene coastal retreat with the perfect combination of whitewashed wooden flooring and sea grass flooring. Bring in the beachy vibes with complementing shutters, wicker furniture, or drapery in gingham. Elevate the natural aesthetic with accessories like a vase filled with sea-like plants, adding a touch of a rustic appeal to your space.
Written by Cristine Antonio