"Cause we never go out of style, we never go out of style" As you read the title of this article, you simply cannot help but sing along to this classic song by Taylor Swift. Just like the timeless interior design trends that we will be presenting to you in this article. a house trend that will never go out of style!
Your house is your safe haven, and as such, it should be a true reflection of your personality and sense of style. The art of aesthetic efficiency and comfort should be prioritized while designing the interior of your home so that you can achieve an atmosphere of peace and happiness. The most effective trends in interior design are those that are able to remain trendy for a long period of time. They are never going to go out of style, as they are timeless, sophisticated, and innovative. These current trends have been developed with careful thought given to their capacity to withstand use over a long period of time. They will not only help you save money but also ensure that you will get a lot of pleasure out of the design of your home for a long time.
Whether you are decorating a new home or renovating the one you already have, it is preferable to choose a style that will remain for years rather than having to change it frequently. Finding the right mix between different styles and putting them together in a way that makes sense for your home is the key to timeless interior design. You should think about your wants and how you live, not just how you want your home to look.
Continue reading to learn how to accomplish a timeless style of interior design that will keep your condominium looking beautiful and on-trend for a long time!
11 Timeless Interior Design Trends
1. Go for a classic, timeless interior style.
Both durability and modesty are the qualities most clearly illustrated by timeless interiors that are designed in a classic style. Despite the fact that there is some sort of order, the priority is placed on simplicity and effectiveness.
When attempting to give your home the feel of a place that has stood the test of time, you should think about the relationship between your personal taste and the architecture of your property. Moldings, subtle cornices, and window outlines are some of the architectural details that can be seen in a home that has been given a classically inspired design. The color scheme will be primarily composed of neutral tones and soft pastels, and the natural materials and furnishings will be of high quality. Velvets, cottons, and canvas are some of the most popular textiles to style inside a classic and timeless interior home since they are exquisite without being overly excessive. Other popular fabrics include silk, wool, and linen.
2. Stay with a more neutral color palette.
The use of neutral colors and tones is prominent in timeless design rooms. Colors like beige, gray, and white, in particular, have the ability to highlight an interior while also establishing a sense of continuity in an open-plan area. In contrast to the 1960s, when oranges and browns were all the rage, and the 1980s, when pastels came into their own, a neutral color palette is timeless for interiors and will never go out of style.
Even if you want to decorate with neutral tones, you can still give a room in your house a distinct personality and atmosphere. Warm whites, for instance, make a timeless room feel more inviting and are a great complement to a timeless interior design that features a lot of textural variety and natural materials. On the other hand, cool whites are wonderful for neutralizing environments that are filled with natural light and work well with individuals who decorate in a minimalist style. This is because cool whites reflect less light than warmer whites.
However, timeless interiors don't always have white paint on the walls. A sensation of glitz can be achieved by using cool grays, while a more relaxed mood can be achieved by using warm grays. Then there are the bold colors of blue and dark green, as well as black, that are frequently employed to supplement a neutral color palette.
If you want to inject a little bit of color into your otherwise classic home, the best way to do so is through the use of colorful decorative accents like throw pillows, artwork, and blankets. Adding color in layers through a variety of tiny pieces will prevent it from becoming too dominant.
3. Use art and decorative elements to modernize.
Consider incorporating modern elements, such as paintings and other decorative pieces, into the space in your home to achieve a timeless house design look. Your interior design will feel modern and indicative of today's lifestyle in this way, regardless of the time period of the architecture or furnishings that you choose to use.
Utilize colors that are visually distinct from one another to create a sense of continuity between the artwork and the spaces. Think about how the medium of the artwork will affect the area you have available. For instance, if you compare a traditional oil painting of a landscape to a glossy photograph of the same area, you'll notice that the former creates a sense of modernity, visual interest, and freshness more effectively.
The addition of some ornamental items from other parts of the world to your interior design can not only enrich it but also help to reinforce the classic style. These objects can be as insignificant as a bowl placed on a coffee table or as big as a set of table lights placed on either side of your sofa.
4. Don't make it too crowded.
When designing an area with the intention of making it timeless, editing becomes essential. Homes decorated in this style typically make good use of the available space. There is space to move about and breathe here. The surfaces are clear of clutter, and the furniture pieces aren't jammed up against each other. It's common practice to simplify the look of the fixtures and fittings in a space so that the focus can be placed on the softer furnishings.
The key to building a home that will stand the test of time is striking a balance between completely filling the spaces and leaving some portions empty. It is also a balance between the elements that make a statement and those that are clean and simple.
5. Combine old with new.
It is possible to create a place that has a timeless design appeal by using antique furniture, furnishings, and elements that are representative of different eras and styles. Because your interior won't scream a certain time period or a design style that may be reminiscent of a trend, it won't be easy to keep up with the interior.
You shouldn't be frightened to combine the trendy with the classic. It's possible to achieve an amazing and modern result by placing an antique piece of furniture below a contemporary piece of art on a wall that's been painted white. The combination of a gorgeous antique rug with a modern sofa with clean lines will create a timeless design look and feel.
Again, finding the right balance is the most important aspect of timeless interior design.
6. A Classic Style Base:Wooden Floors.
The timeless beauty of a home with a wood floor will never go out of style. Hardwood flooring lasts a long time and feels cozy and inviting.
You can refinish them to give your property a new look and increase its value. Wooden floors make every space look more elegant and classic.
7. Light up!
Lighting is an essential component of home interior design, and the selection of statement lighting fixtures can have a major influence on the way a room appears and feels.
Any room may instantly benefit from the addition of drama, elegance, and individuality when classic lighting options such as chandeliers, pendant lights, and floor lamps are used.
And you are aware of what? Both the dining room and the living room can benefit from the addition of a traditional chandelier, while the bedroom can benefit from the addition of a striking floor lamp.
8. Interior design with vintage accessories gives a home a nostalgic feel.
Any room can benefit from the addition of character and charm by including vintage items such as antique mirrors, vintage lamps, and old books. In addition to this, they impart a feeling of antiquity and melancholy, turning a house into a timeless place that feels more like a home.
9. Plants: A Way to Bring the Beautiful Outdoors Inside.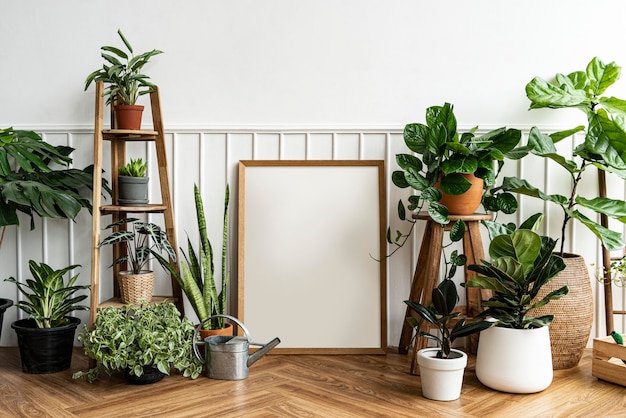 The incorporation of plants into the design of your home not only adds color and texture to the area but also infuses it with a strong sense of life.
In addition, these leafy creatures are more than just a lovely sight; they pack a punch when it comes to the health benefits they provide, which range from enhancing the quality of the air we breathe to lowering our levels of stress. Therefore, regardless of whether you have a green thumb or not, adding vegetation to your home is a surefire way to improve the timeless appearance of your area.
Read Also: 12 indoor plants perfect for your Condo unit
10. Open shelving makes organization easy.
Open shelving is a trendy style in home interior design that gives an easy way to organize items and a less crowded appearance overall. It is versatile enough to be used in a variety of settings to highlight some of your most cherished possessions and infuse your small space with your unique, timeless style.
It is more likely that you will keep items on display organized and in the appropriate spot. Open shelving provides both versatility and style, and it can be styled to look good with either a simple or modern aesthetic. If you want your display to look nice and serve its purpose, just remember to keep it clean and clear of dust.
11. A touch of coziness provided by layered rugs.
Any space may be given a cozier and timeless atmosphere by incorporating layered rugs, which are a trend in modern home interior design. You can make a space feel cozy and welcoming by combining a variety of patterns and textures in diverse ways. This will make you want to curl up with a nice book.
Layering rugs gives your room a sense of depth and interest, regardless of whether you choose a style that is vivid and colorful or opt for a trendy color scheme that is more muted and neutral.
If you want an additional layer of warmth and comfort in your living room or bedroom, consider stacking rugs. You'll love the results!
You can't go wrong by incorporating these timeless style trends into your home, which are sure to remain trendy and popular for years to come!
House decorating can be an exciting time, whether you're looking for a home that's already been renovated and is ready for you to move in or you're working with a builder to design a place that's customized for your specific needs. You might be looking forward to having a condominium that not only satisfies all of the requirements on your wish list but also combines some of the most modern designs you've ever admired with elements that have a more classic appearance. This will give your condominium the appearance and atmosphere that you want. Be careful of including an excessive amount of modern elements in your home, despite the fact that you could be tempted to design an entirely trendy home for yourself. After all, you don't want to have to re-decorate or, even worse, renovate your home every few years in order to keep up with the ever-evolving design trends and maintain its value.
Putting in place the appropriate design elements in your living space is essential if you want to turn it into a stylish, timeless, and comfortable haven that you'll enjoy for many years to come. A professional interior designer will always be of great assistance when designing a room, but with a larger condo unit from Asterra, you can unleash your creativity and personalize your interior to your heart's desire.
With our modern, space-efficient interiors, you have the flexibility to add decorative items and timeless interior design to your entire condominium! Kindly visit the Asterra website for more information.
Written by Keanu Sasis