It would appear that everywhere you go in the world, you will most likely have found a community of Filipino immigrants that is either well-established already or is in the process of getting started. This is the case in any part of the world. People of Filipino ancestry are known to be some of the hardest workers in the world. They also possess a number of very remarkable attributes that make them stand out among people of other racial groupings. You will gain a better understanding of the contributions that Filipino migrant laborers make to the Philippine economy after reading this article.
There are many people living in undeveloped nations, such as the Philippines, who are thinking about uprooting their families and moving to another country in the hopes of finding better employment possibilities elsewhere. The mental sorrow that results from parting ways with a loved one is something that will never go away yet, other established economies in other countries frequently offer better prospects for making a living. There are several strong reasons to immigrate, including increased compensation, overall improvements to working circumstances, and a significant improvement in quality of life.
A significant quantity of money is sent back to the Philippines every year by a huge number of Filipinos who have found work abroad. The Philippines views its population of people who have left the country as the most valuable source of foreign cash for the country. It is safe to say that a sizeable component of the Filipino labor force is comprised of the approximately 10% of the population that is employed outside of the nation.
Current situation of Philippine Economy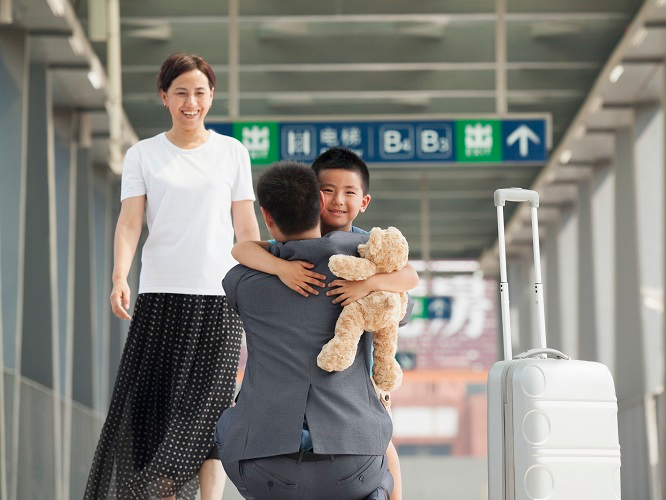 According to a new research that was just published by the Asian Development Bank, the strong growth of the Philippine economy is anticipated to slow down this year from 2022's outturn, which outperformed the projection for how the economy would perform, but it would still be in a strong expansion mode. This will be supported by increased domestic demand and a recovery in services, particularly tourism. (ADB).
According to the Asian Development Bank's (ADB) flagship economic publication Asian Development Outlook (ADO) for April 2023, the growth rate of the Philippines economy is expected to accelerate to 6.0% pace in 2023 before reaching 6.2% in 2024. Growth rate will be supported by a economic recovery in employment and retail trade, sustained expansion in the manufacturing sector, increased public infrastructure spending, and continued expansion in retail trade.
The prognosis in GDP growth may be dampened, however, by the possibility of risks stemming from a sharper-than-expected recession in key advanced economies, increased geopolitical tensions, and inflationary stickiness. According to the research, inflation is forecast to average 6.2% in 2023 before declining to 4.0% pace in 2024. In early 2023, high inflation rates were caused by a lack of available local food supplies as well as growing global commodities costs. As a succession of monetary policy rate take effect and as global commodity prices drop, it is anticipated that elevated inflation will begin to slow down in the second half of 2023 and continue to do so throughout the year 2024.
The unemployment rate in the country dropped to covid 19 pandemic levels in January 2023, coming in at 4.8%, down from 6.4% during the same period a year earlier. During the course of the year, around 4.1 million new employment were created, the majority of which were located in the service industry as tourism began to recover from the COVID 19 pandemic. This is a positive sign for continued private consumption, which ought to receive an extra lift from consistent remittances from Filipinos working abroad. (OFWs).
It is anticipated that the current account deficit will shrink, which will be partially attributable to robust service exports, in particular those derived from business process outsourcing, a recovery in tourism receipts, and increased remittances from overseas workers. A robust domestic demand will continue to be the primary driver of imports of consumer as well as capital goods.
The country has the issue of tackling climate change and hazards to food security, particularly for the bottom two income deciles, since the incidence of malnutrition and hunger continues despite the country's great advances in economic growth and decrease of poverty. This problem calls for a multifaceted solution that takes into account the supply as well as the demand elements. This includes tackling bottlenecks in local food production as well as agricultural productivity and commerce, as well as boosting household incomes and providing incentives for better health and nutritional results. The provision of social protection, such as food voucher programs, is an essential component in the fight against poverty and hunger.
How do OFWs help the Philippine economy?
One of the primary drivers of strong growth in the domestic economy has been remittances from overseas Filipino workers (OFWs) for several decades. Overseas Filipino Workers (OFWs) are revered as national heroes in the Philippines for their contributions made while they were working abroad. Their employment in other nations has contributed greatly to the alleviation of poverty and has been an essential factor in the development of our once-struggling financial sector into the successful one that it is today.
The amount of money that overseas Filipino workers send home annually has increased steadily in recent years and now exceeds USD 25 billion. Because this money is returned back to the families of Overseas Filipino Workers to be used largely for the purchase of goods and services, it provides immediate advantages to companies and ultimately leads to an increase in income in areas of the philippines economy that are related to it. Migrant workers from the Philippines contribute to the economy in a variety of ways, including this one.
Regular financial support is provided by Overseas Filipino Workers (OFWs) to their family back in the Philippines. These remittances from outside, in addition to the goods that we sell to other nations in order to earn dollars, have been a reliable source of revenue in the form of dollars. It has shown its tenacity in the face of multiple crises, and authorities and economies view this as a positive for the development of the philippines economy. Additionally, it is projected that the sustained persistence of remittances from Overseas Filipino Workers (OFWs) will strengthen both the Balance of Payment (BOP) position of the Philippines as well as the Gross International Reserves (GIR) of the country.
Remittances sent home by overseas Filipino workers unquestionably have an impact on the overall economy of the Philippines. In addition to this, they offer a plethora of benefits that are both far-reaching and deeply anchored at the microscopic level. The most significant development in the lives of Filipinos is still being provided by remittances from overseas Filipino workers. The total income of recipient households is increased by the amount of money that is sent back home.
It raises the amount of money that can be spent freely even if the homeowner already has a source of income from within the residence. When salaries rise, consumer public spending goes through the roof. This develops from the requirements for survival to increased exports consumption of other items.
There is no denying the reality that the majority of OFW families are now enjoying a higher standard of living than they did before their loved ones went to work overseas. The money is given outright to the members of the home, as well as to members of the family and friends, relatives, and peers of those individuals. These individuals then put the money to use to better their life by purchasing food and other essentials, enrolling in educational programs, and starting new businesses.
Cash remittances sent by Overseas Filipino Workers (OFWs) showed a rise of 3.2 percent annually to approximately USD 2.594 billion, as reported by a Filipino economist. Additionally, it is anticipated that the flood will expand even higher when more economies begin to recover and function normally. According to the findings of the Bangko Sentral ng Pilipinas (BSP), cash remittances climbed by 2.4 percent year on year to a total of USD7.77 billion in the first three months of this year. The resurrection of more economic growth systems is another advantage for remittances.
However, there are also some disadvantages, such as Russia's attack on Ukraine, an increase in bond yields in the United States and global relative to the predicted rate hikes by the Federal Reserve, and recent Chinese lockdowns, all of which may have an effect on global growth. Through the maintenance of a flourishing middle class, the money that Overseas Filipino Workers (OFWs) send home helps narrow the income gap that exists between the countries wealthy and its poorest citizens.
When people's living conditions improve and they have more discretionary income, they spend more money on consumer products and services, which helps the economy move slowdown forward. This is one way in which OFWs contribute to the economy. At least ten percent of the country's gross domestic product is comprised of funds deposited by Filipinos living in other parts of the world. It is the second largest source of foreign capital behind value-added philippine exports like electronic parts, and it is a big source of personal expenditure, which represents for policy rates 75 percent of the country's gross domestic product.
The Philippines' overall economic health received a boost from the record-breaking sum of USD 31.4 billion in cash remittances that Filipinos working overseas paid back to their families in the Philippines last year. The transition to digital remittance channels made both the transmission of money and its recording more easier.
The effects of remittances on the economy of the Philippines are far-reaching and extend well beyond traditional measures of philippines economic output such as GDP. Money sent home by overseas Filipino workers has been a significant contributor to the total amount of foreign currency the country has received. As a consequence of this, these money transfers have helped to strengthen the nation's position in terms of its balance of payments, which has resulted in an increase in the current-account surplus.
Inflows caused by the presence of foreign workers contribute not only to the macroeconomic level of the economy of the Philippines as a whole, but also to the sector microeconomic level, where they affect the finances of individual households. In a nutshell, here is how Overseas Filipino Workers (OFWs) contribute to the growth of the global economy.
Household Income
Whether it be as a single source of income or as a supplement to current domestic incomes, remittances sent home by overseas Filipino workers make up a significant amount of the consistent monthly income of many Filipino households.
Standard of Living
The majority of OFW remittances are put toward raising both the sender and the recipient's family's level of life. The higher the amount of money sent back home, the greater the impact it has on the overall household spending.
Capacity to Make Purchases
The quantity of products and services that may be obtained with a certain amount of money is referred to as its purchasing power. The recipients of cash remittances from overseas workers see a boost in their purchasing power, which enables them to increase their level of domestic consumption.
Multiplier Effect
The majority of cash remittances that Overseas Filipino Workers (OFWs) send home to their families in the Philippines are used to make purchases of products and services, are paid directly to businesses, and simultaneously enhance income in private sector that are associated to the OFW industry.
Rates of currency exchange
Higher remittances from our overseas Filipino workers (OFWs) enable the Philippine peso to be a stronger currency, which helps in more ways than one lower the cost of imported goods, which means that consumers can avail of them at a lower price support the country's debt payments make the Philippine peso worth more in comparison to other currencies support the philippines economic development growth target.
Receipts and Payments Balance
The only way for a nation to have a surplus on its BoP is if it is able to bring in more dollars than it has to spend on the same time period. The cash that Overseas Filipino Workers send home plays a crucial role in maintaining surpluses on the BoP.
Foreign Reserves
OFW remittances are the second-biggest source of foreign reserves, which play an important role in the management of the country's foreign exchange rate against fluctuations;
OFWs have significant purchasing power and a reputation for being effective investors due to their access to significant amounts of financial resources. Many of them are currently looking for investments that are shrewd and reliable so that they may support themselves as they move forward.
Even if some people have placed their money into stocks, insurances, invested in mutual funds, and even started their own businesses, real estate has always been the most cherished investment in their eyes. Owning their own home has always been seen as the pinnacle of achievement for overseas Filipino workers (OFWs).
OFWs who are more financially aware perceive a steady source of passive income by leasing out their apartments or selling them at a surging prices, in addition to being able to secure a long-term, stable investment that provides a promising return owing to consistent capital appreciation. This enables them to secure a long-term investment that can be held for a long period of time.
Conclusion
The level of development achieved by a nation can often be measured by the extent to which it is committed to providing chances for its individuals to develop their potential and become contributing members of society. Opportunities and the likelihood of finding work that pays well are severely restricted in a society like ours, which has a very low standard of living and wastes a significant portion of its limited resources.
Our fellow citizens who hold jobs such as plumbers or electricians, maintenance employees, teaching staff, operators, accounting professionals, general practitioners, and so on are being compelled to seek work prospects in other regions of the world, at the risk of their loved ones being separated from them. Ironically, the hard work and sacrifices of Overseas Filipino Workers (OFWs) have made a substantial contribution to the economic security and well-being of our nation, which has resulted in considerable improvements to the lives of Filipino citizens.
Asterra Homes is one of the greatest locations to look into if you are currently a Filipino working abroad and are looking to either spend your hard-earned money on real estate or to acquire a new home for your family here in the Philippines. If this describes you, you should consider looking into Asterra.
Asterra houses focuses on creating house and lot packages and easy-on-the-pocket condominium units that are inexpensive for average Filipino families that wish to own their own houses. The company's target market is individuals and families in the Philippines. It had evolved into the best option for common Filipino workers who desired to make an investment in a property of both good quality and reasonable cost.
Written by Hlyn Fernandez