There are numerous factors to take into account while designing a well-designed and appealing home. Making the appropriate furniture selections for yours small home is one of them. There are several things to take into account when looking for furniture for your house or condo.
Along with the look, you should consider the size and usability of the furniture you're choosing. It will be easier for you to make the most of your furniture if your small space living has a storage space or it is a space saving furniture, particularly whether you live in a tiny place like an apartment or condominium where every square foot matters and space is at a premium. Living in a densely populated place may be oppressive. Hence, in order to avoid regrets later, such events must be prepared.
You must have affordable multifunctional furniture that is elegant and makes the most of every square inch of space. So as to build a clutter-free and storage-intensive house, we've hand-picked some of our preferred compact apartment furniture. In order to help you equip a small rooms or tiny home, here are the various types of smart furniture ideas to consider.
11 Affordable space saving furniture ideas for your condo
More and more individuals are searching for furniture that will maximize their vertical space and counter space. Individuals who reside in small, confined spaces are aware of the importance of maximizing their extra space. Mostly because there is not enough storage for modern furniture and goods, many individuals find living in a tiny house to be unpleasant. Small floor space can be difficult, but there are solutions. Simply choose a space saving furniture carefully.
Check out these space saving furniture that might be worthy of a place in your home:
1. Bed with storage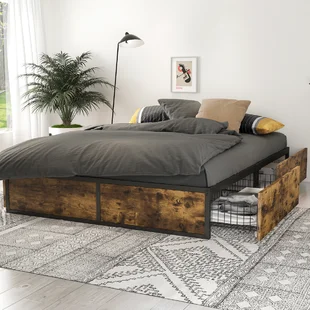 You should get a storage bed as a necessary piece of multifunctional furniture for your house. It's because it enables you to expand your home's storage. With the limited space in your closet, you can store items like towels, bedsheets, comforters, carpets, pillowcases, extra pillows, rugs, etc. that you don't typically use but may find beneficial in the future. The fact that this type of comfortable bed conceals clutter is another reason to purchase one. A storage bed with two drawers or more is undoubtedly a wise home improvement investment. Because it is made of cloth, stacking items like this beneath your bed won't change its shape. Your bedroom will only become fluffier and more pleasant for sleeping as a result.
2. Space saving table
Not every space-saving furniture design has to be ornate or detailed. In some circumstances, you can even use straightforward customized furniture options for your area, like this desk that saves space. To create a straightforward workspace, add a broad shelf or a clean table top to any vacant area of your home.
3. Fold-out bed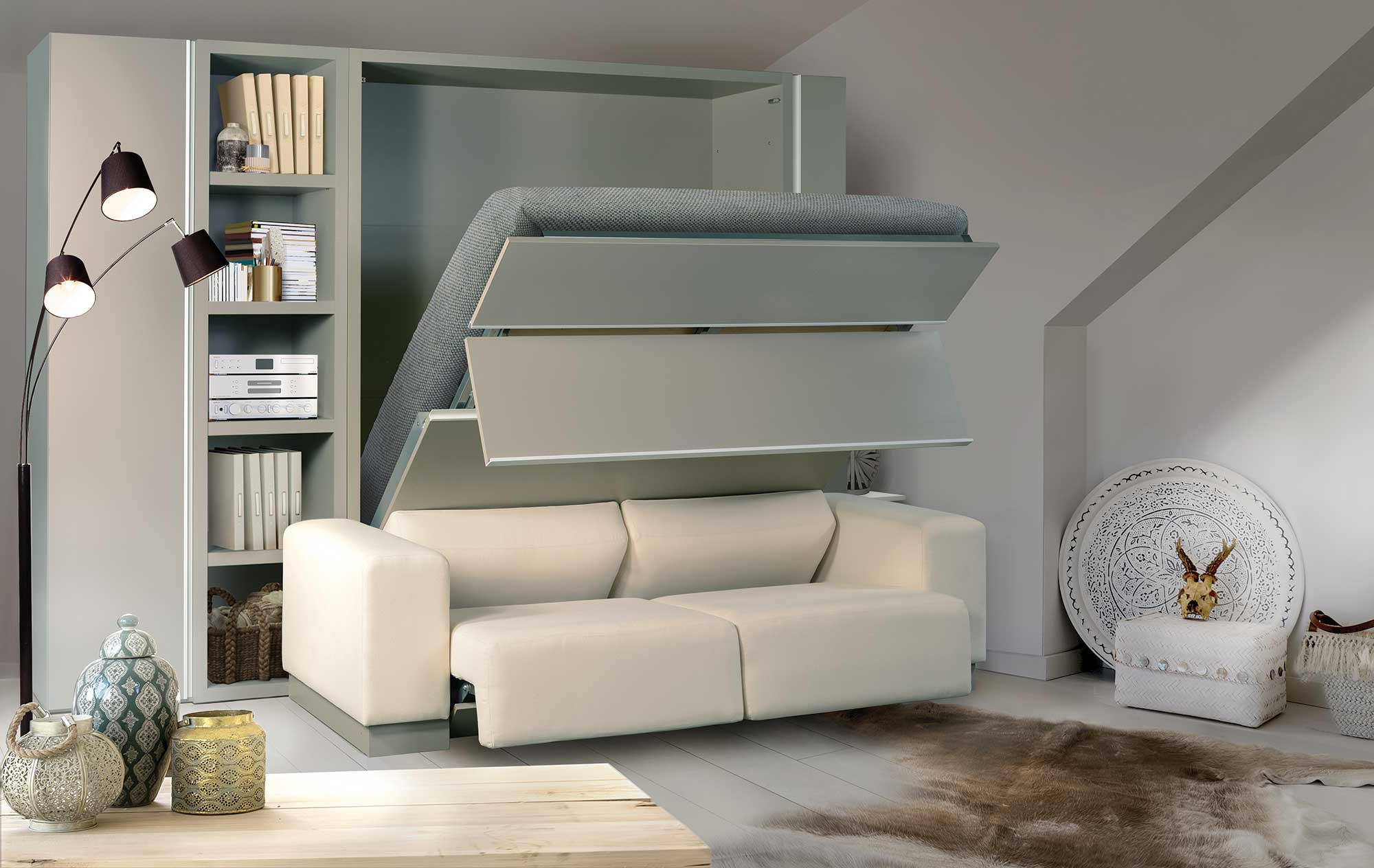 You can conceal your bed using wall beds or murphy beds. The vast majority of individuals apply them in studio apartments, or in spaces that serve as both a bedroom and an office or a child's playroom. You can even purchase mattresses that can be used as couches.
4. Loft bed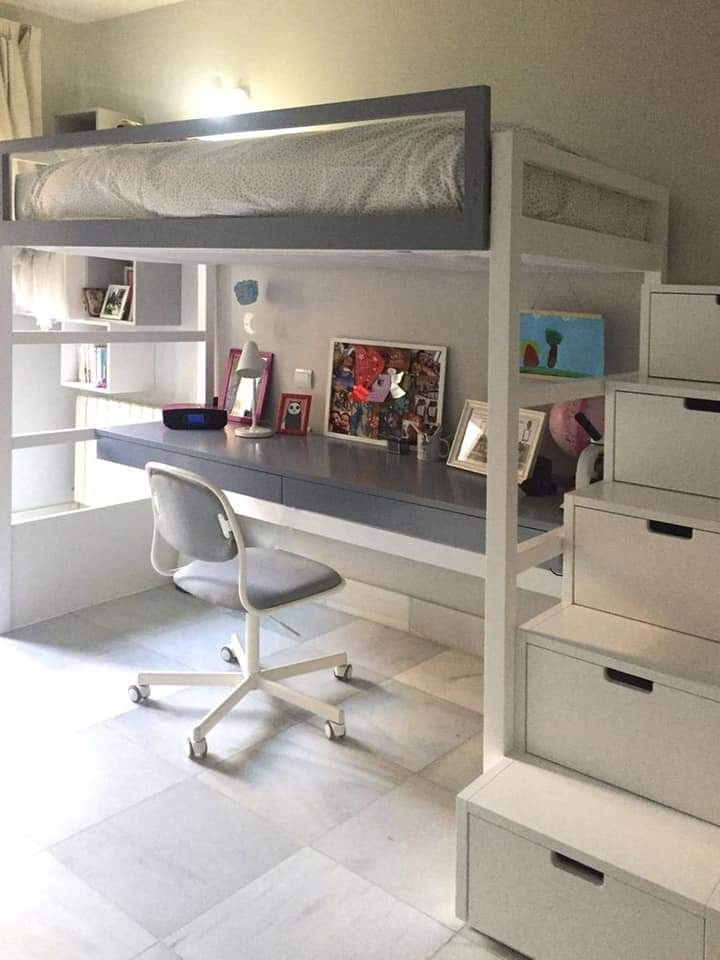 A loft bed is an option when you want to maximize the use of a small space because it can provide suitable sitting or working area underneath a raised bed. A loft bed is raised above the average bed and has empty area or built-in space below. Such higher beds can make the most of the available space in a room thanks to all that extra area for greater comfort, adaptability, and convenience.
5. Lift top coffee table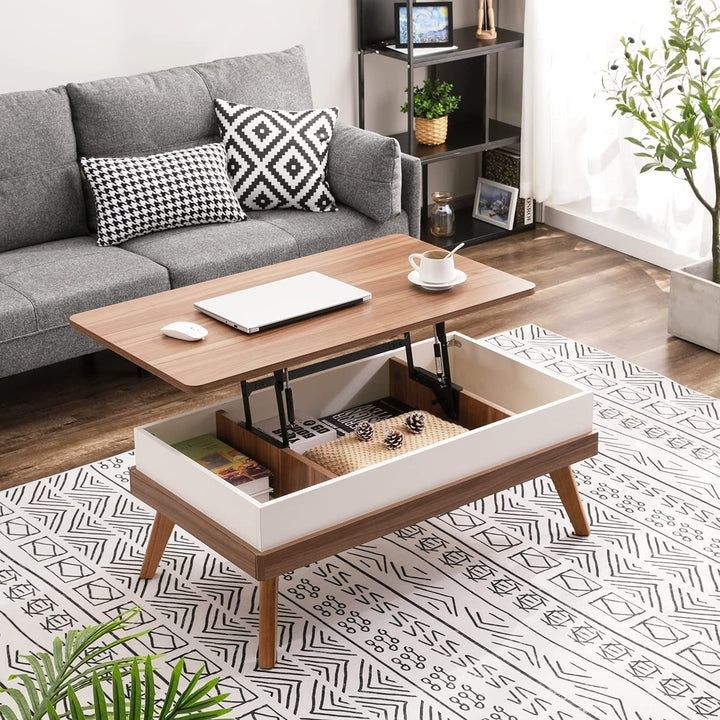 This is also referred to as a pop-up coffee table and serves a variety of purposes. Although the raise coffee table has the same appearance as a typical living room table, you may lift it to make it taller. Since it is a lift coffee table, you may use it as a coffee table in the living room while watching television. Also, it includes a compartment underneath it where you may store laptop, newspapers, and personal items that you enjoy using in the living room.
6. Nesting table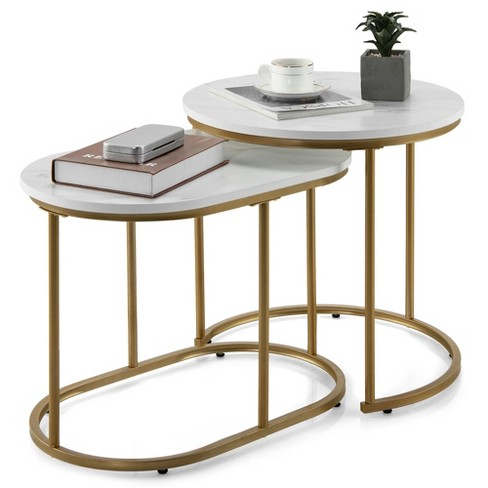 An additional piece of furniture that will save you room is a nested table. It is comparable to a folding table. This table is meant to be stacked with another table or tables. When you remove the other tables, the table will be expanded. It will serve the objective of this table, which is to expand the table wider, therefore it is finest used when you need to operate in a vast open area.
7. Space saving sofa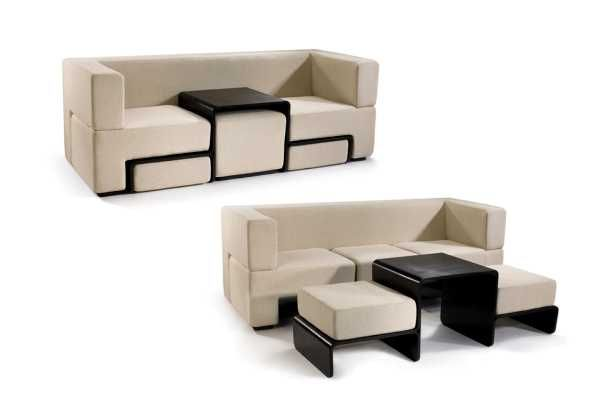 The living room features the largest piece of furniture and may be one of the most significant rooms in the home. It also occupies the greatest area. for the purpose of maximizing the use of your living room. In order to maximize the space in your tiny apartment or house, these cozy, trendy modular sofas are elegantly designed and provide the maximum degree of comfort.
8. Bookshelf with folding table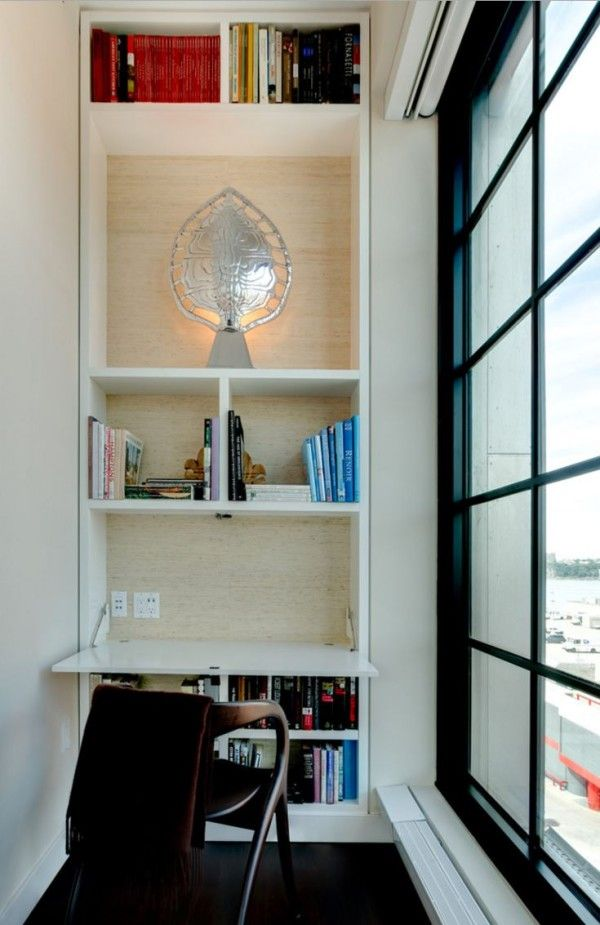 Get shelves with a fold-out table if you need more space in your kitchen, workplace, living area, or even bedroom. With plenty of space for books and collectibles, it also has a feature that lets you use it as a workstation and dining table.
9. Convertible sofa bed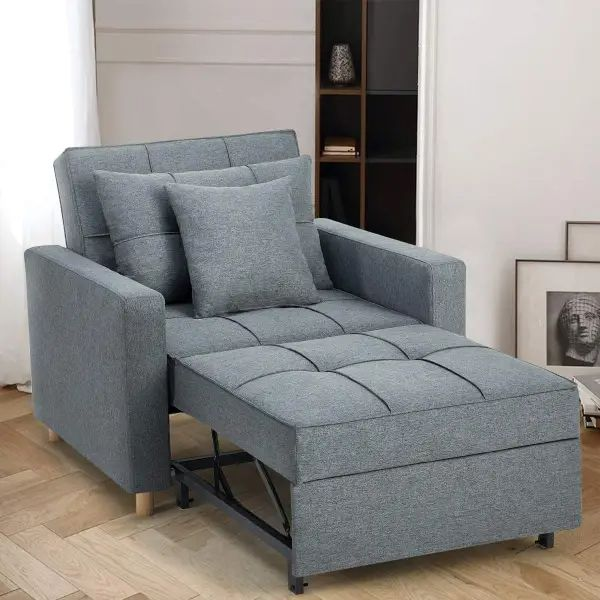 Recommend a sleeper chair if you enjoy taking daytime naps or if your small home requires an additional guest bed. They can function as cozy armchairs for viewing TV during the day. They can lie back to create a bed at night. Such unplanned visitors are now accommodated.
10. 5 in 1 ottoman chair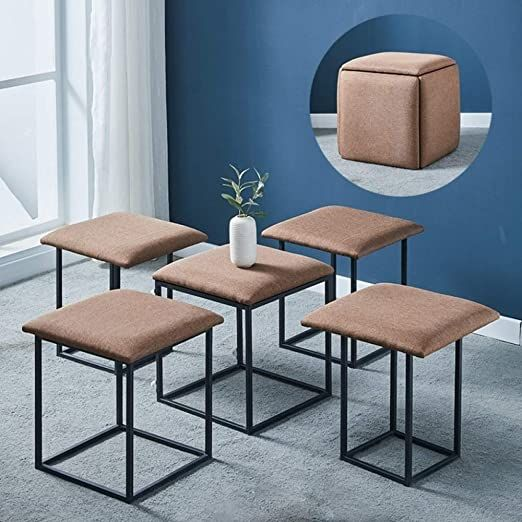 This clever ottoman can be converted into five chairs. A space-saving 5-in-1 ottoman that a practical multifunctional stools. It is also foldable and easy to carry stools.
11. Dining room table with space saving solutions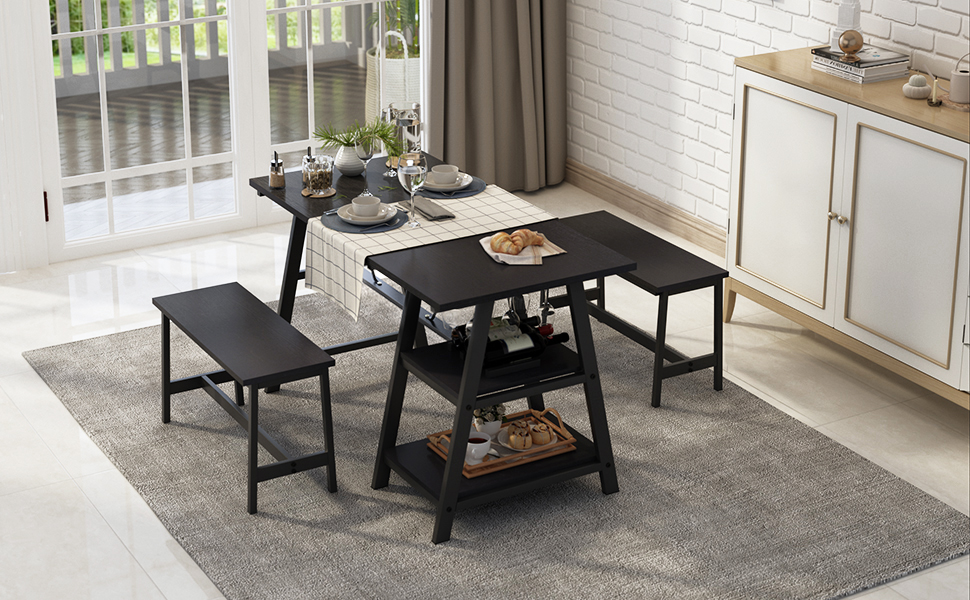 Even though some households lack a formal dining table, they nevertheless have an area set aside for eating. A dining table with shelving unit is cost-effective that giving enough space. This dining table is a space saving furniture that have a shelf to store for beverages and other items.
Benefits of having a multifunctional furniture pieces
These are some advantages that multi-functional furniture offers in addition to its various functions:
1. Unique qualities
One of the numerous unique qualities of multi-purpose furniture is hidden storage; regardless as when you need to employ the piece as a chair, side tables, or storage space, having additional storage space helps your area appear a little bit more organized and roomier.
2. Saving space
You can conserve storage in your home by employing multi-functional furniture, which is one of the more well-known advantages. With multi-purpose furniture, you can keep your home from seeming and feeling claustrophobic.
3. Simple to keep and clean
The majority of furniture includes cleaning instructions. The directions are simple to understand and follow, which is one of the best things about multifunctional furniture. This reinforces the notion that these furniture pieces are typically modern in design and made of non-traditional materials that are very simple to clean.
4. Living simply
People have embraced a popular trend that is all about leading a simple life. This means that they should only acquire personal objects that are useful in their daily life. People are downsizing their wardrobes and all of their belongings in response to this movement.
5. Spend less money
Multipurpose furniture can not only save space but also money. Often, multipurpose furniture is made in a straightforward, useful, and minimalist style. Moreover, a single piece of furniture might serve more than two purposes. This will undoubtedly be less expensive than purchasing furniture with the appropriate functions.
Purchasing high-quality furniture is not your only option for furnishing a smart and cozy house. In order to customize your personal furniture and alter its dimensions to suit in your home, you can choose to have it personalized.
More For You!
Visit our Asterra webpage for more information if you're considering purchasing an affordable condominiums.
Written by: Mat Balbin