Japanese bullet trains, the London Tube, and the New York City Subway are amongst the most iconic public transportation systems in the world. We have our very own commuter railway line here in the Philippines: the Philippine National Railways, formally known as Ferrocarril de Manila-Dagupan, currently operating in Metro Manila and Bicol.
Predominantly, the Metro Manila Rail Transit System, or MRT, is used amongst city dwellers to commute to different parts of the capital and is a regular part of their day-to-day ritual; however, busses, tricycles, and taxis are often used as well.
For individuals traveling by private vehicles, there are several major highways that provide essential routes throughout the country, such as: the North Luzon Expressway, the Southern Luzon Expressway, or the Pan-Philippine Highway.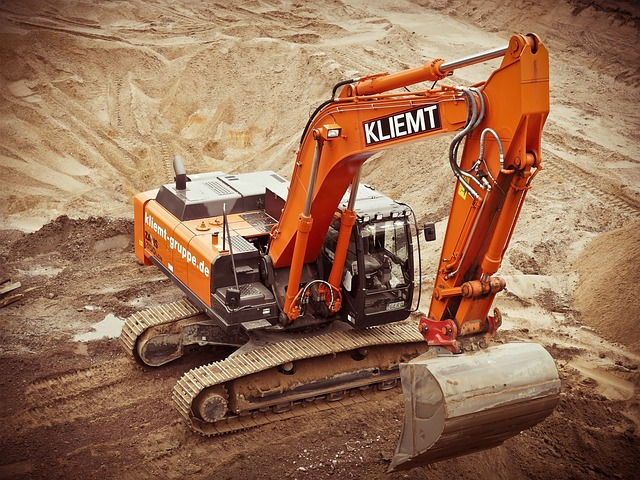 Ongoing Civil Works Projects to Improve Public Transportation in the Philippines: The North-South Commuter Railway
As urbanization continues to advance, the construction of roads and railway lines becomes a natural progression to ensure accessibility for our fellow countrymen to vital resources, employment opportunities, and essential services. The development of infrastructure, such as roads and railways, is essential in fostering economic growth, connecting communities, and improving the overall quality of life for citizens.
With the support of the Japan International Cooperation Agency (JICA) by providing the Philippines with a 377,017 million yen loan and Japanese technology, this railway aims to decongest Metro Manila by providing an alternate way to travel that is efficient and environmentally friendly.
The North-South Commuter Railway NCSR is an ongoing construction project that is planned to support travel between New Clark City and Calamba City, Laguna and is estimated to be completed in 2029.
The NSCR Project Will Connect Major Cities in Central Luzon
Planning a railway line is no small feat, and we'd recommend looking into the history of the NSCR Project if you are interested in learning more about its development, funding, and other trivia. You may even ride this in the future if you plan on working in Luzon!
For those planning international travels, the North-South Commuter Railway will reduce travel time to and from Clark International Airport as it provides a direct underground station in the airport itself. According to the Department of Transportation (DOTr) Chief Art Tugade, "PNR Clark 2 will cut travel time from Malolos, Bulacan to Clark, Pampanga, from the current 1.5 to 2 hours, to just 30-35 minutes." Thanks to this proposed line, over 7,000 jobs have been made for our countrymen and we can expect major cities in Luzon to be connected via one commuter rail.
According to information compiled by the Asian Development Bank, the railway line will be nearly 55 kilometers, have 18 stations throughout Luzon, and is estimated to reduce travel time by 50%.
First Phase: North Segment, PNR Clark 1
The first phase of the North-South Commuter Railway project will focus on the construction of a railway line that bridges Bulacan to Metro Manila. This public works project was the first to be constructed in 2019 and is expected to be in full operations sometime in 2024.
According to the Department of Transportation Secretary Jaime Bautista, "the North-South Commuter Railway (NSCR) project will be completed 'on time.'" In total, this project will be able to support daily commutes for over 300,000 passengers. Given ideal working and weather conditions, this line may be partially operational later this year.
Second Phase: Central Segment, PNR Clark 2
The following phase will connect Bulacan to Pampanga, spanning a total of 53 kilometers in length. This second section is expected to be completed in 2025 and is currently undergoing construction with a 33% progress rate as of December 31, 2022, despite a 12-month delay. This stretch of the railway project was funded byt the Asian Development Bank and is estimated to "cut travel time between Malolos City in Bulacan province and Clark, Pampanga province from 1.5 hours to 30 minutes."
This stage will introduce the Airport Railway Express Service in Clark International Airport.
Third Phase: South Segment, PNR Calamba City
The final phase of the South Commuter Railway (NSCR) project is funded by the Japan International Cooperation Agency with support from the Asian Development Bank. Unlike the first two phases, this railway project is a reconstruction of the existing Metro Commuter Line. According to the Department of Transportation Undersecretary Timothy John Batan, "the project will be fully completed in 2028 and partially operational in 2025" and will "[cut] the current travel period (from Metro Manila to Calamba, Laguna) of four hours to one hour."
Other Projects Supported by the Japan International Cooperation Agency (JICA)
Hanging Bridge Project for Nueva Ecija Farmers
Furthermore, JICA has been instrumental in supporting not only large-scale infrastructure projects but also initiatives that directly benefit local communities and farmers. For instance, JICA has provided assistance in constructing a hanging bridge in Nueva Ecija, addressing the transportation challenges faced by farmers in the area. Before the bridge's construction, farmers had to navigate across a river, making it difficult to transport their agricultural produce efficiently and safely.
This collaboration highlights the importance of integrating the needs of local farmers into broader industrialization and urbanization projects. By bridging the gap between agricultural areas and urban centers, farmers can enjoy improved access to markets, enhancing their economic opportunities and contributing to food security. Creating synergies between these sectors fosters sustainable development, where the benefits of urbanization and industrialization extend to rural communities, enabling them to thrive alongside urban centers
Looking forward, it is crucial to further promote collaborations and initiatives that prioritize the needs of farmers and enhance their ability to transport produce effectively. By investing in rural infrastructure and fostering partnerships between agricultural and urban sectors, we can create a more inclusive and sustainable future, supporting both the growth of urban areas and the development of rural economies.
Cooking Oil as a Sustainable Resource for E-tricycles in Boracay
In addition to the mentioned construction projects and support for farmers, JICA has taken further strides towards sustainability and innovation. One notable initiative is the implementation of a program that uses cooking oil as a substitute for diesel fuel. This project was specifically studied and implemented in Boracay, a renowned tourist destination in the Philippines.
The program addresses the need for sustainable energy sources by providing electric tricycle drivers with a greener and more cost-effective way to charge their vehicles. By using converted cooking oil as a substitute for diesel fuel, the program promotes environmental conservation and reduces reliance on fossil fuels. This innovative approach not only contributes to the reduction of carbon emissions but also supports the local economy by utilizing a readily available and often underutilized resource.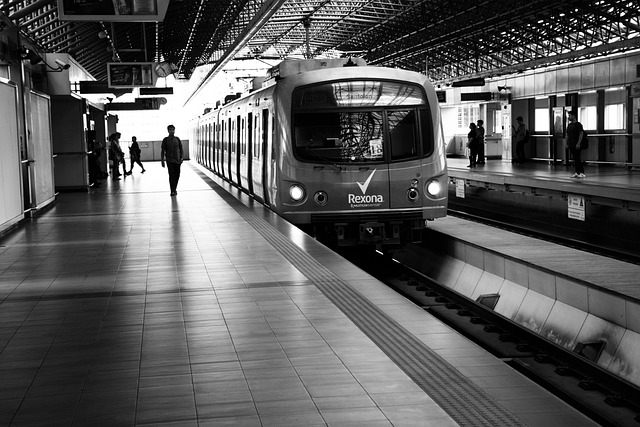 What Public Transportation Options are Available in the Philippines?
As the economic growth of the Philippines continues on an upward trend, we are hopeful to see a system that can connect the three major islands together. Otherwise, relieving the current traffic congestion we face would help in managing our day-to-day. Understandably, not everyone has the luxury of spending their time in traffic or commuting.
By focusing on improving our infrastructure, civil engineering projects, and railway systems, the Philippines can top the list of iconic transportation systems across the world. The Philippine National Railways are slowly making progress on their NSCR project, so we can safely assume that more civil engineering projects are to come throughout the country.
Besides the railways systems, jeepneys, tricycles, and taxis, we will discuss other public transportation options that are available in the country. If you are looking to invest in real estate, you may want to make a note of these.
Expressways for Both Public and Private Vehicles
The expressways are synonymous to highways in the Philippines. You may be familiar with the names North Luzon Expressway (NLEX), South Luzon Expressway (SLEX), Subic-Clark-Tarlac Expressway (SCTEX), or the Cavite-Laguna Expressway (CALAX).
The Philippine Government has gone to great lengths to further improve these systems in the past few years, however, construction and new technological implementations is still ongoing. Thanks to the development of connecting roads, travel has improved greatly in the past 20 years.
Moreover, driver and road safety is taken more seriously, especially with the requirements needed to acquire a student permit. Given that the Philippines is a predominantly agricultural society, effective road design was not given a priority. With urbanization and growing economic zones, we are seeing more focus in better road development and rehabilitation for current roadways.
Trains
Besides the North-South Commuter Railway, Metro Manila also uses a Light Rail Transit (LRT) system and the Metro Rail Transit (MRT)line, both providing a convenient way to travel within the city and to nearby provinces. There is only one operational LRT with 13 stations; two more lines are under construction and eight more are being planned for a total of 145 stations across Manila.
The Naga City Philippine National Railway (PNR), also known as the Bicol Express, used to connect Bicon to Manila. Unfortunately, it is no longer operational due to extensive damage from typhoons "due to rail damage caused by typhoons, right-of-way issues and lack of coaches." As of now, the Philippine government is awaiting funding in order to revive this railway.
In Central Luzon you can find the Subic-Clark Railway that is undergoing construction. It is currently estimated to be completed in late 2024. This railway project was made with the intention of connecting Northern Luzon (Ilocos and Cagayan Valley) and Southern Luzon (Metro Manila and Bicol).
In Visayas, there is a proposed railway project under the name Cebu Monorail Transit System. This MRT system would have two lines, one that runs in mainland Cebu (Central Line) and one that runs in Mactan-Cebu International Airport (Airport Line), totaling 27 km. There is no estimated date yet of when this railway project will be open and operational.
In Mindanao, there is ongoing construction for the Mindanao Railway, previously known as the Trans-Mindanao High Speed Railway. This project is also separated into phases, similar to the NSCR project, and will be in full operations between 2032 and 2037 and "will connect Davao City, General Santos, Cagayan de Oro, Iligan, Cotabato, Zamboanga, Butuan, Surigao City, and Malaybalay." The first phase of the Mindanao railway project is being funded by China Railway Design Corp. and Guangzhou Wanan Construction Supervision Co., Ltd.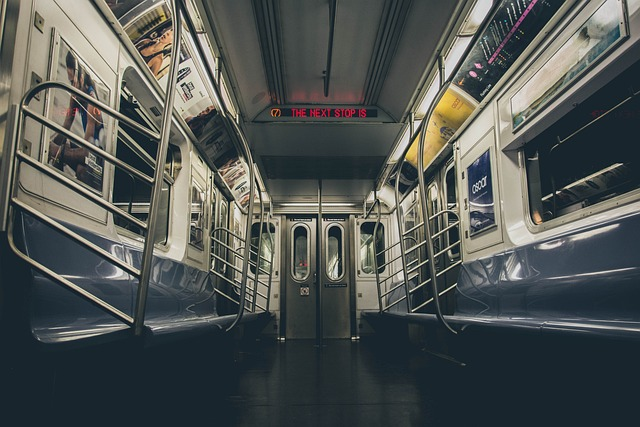 Subways in the Philippines
Metro Manila Subway (MMS)
The Metro Manila Subway, formerly known as the Mega Manila Subway, is a landmark infrastructure project in the Philippines. It aims to alleviate traffic congestion and provide a modern and efficient mode of transportation in the country's capital region.
The Metro Manila Subway project officially commenced construction in January 2023. The first phase of the subway, spanning approximately 36 kilometers, is projected to be completed by late 2027. Upon its completion, the subway "is slated to be operational by 2028."
One notable feature of the Metro Manila Subway is its direct line connecting to Ninoy Aquino International Airport (NAIA) Terminal 3 in Pasay City. This integration will offer a seamless and convenient transportation option for travelers, allowing them to access the airport directly from various parts of Metro Manila.
The subway system will incorporate modern technologies and state-of-the-art facilities to ensure passenger comfort, safety, and efficiency. It will serve multiple key areas in Metro Manila, including business districts, educational institutions, commercial centers, and residential communities, significantly improving connectivity and reducing commute time for commuters.
The completion of this system will provide residents and visitors with a reliable, environmentally friendly, and time-efficient mode of transportation, contributing to the overall growth and livability of Metro Manila.
Makati Intra-City Subway (MkTr)
This subway project is specifically designed to cater to the travel and commute needs within the city of Makati that aims to alleviate traffic congestion, enhance connectivity, and provide a convenient mode of transportation for residents, workers, and visitors in Makati.
According to Makati City Mayor Abigail Binay, the Makati Intra-City Subway is estimated to open in 2025 and the "subway project would help decrease around 270,000 vehicles on the road by 2048, 'mitigating Makati's carbon dioxide emissions by 2.3 million tons.'" With the creation of subways and railways, we may soon see a traffic-free and greener Manila in the future.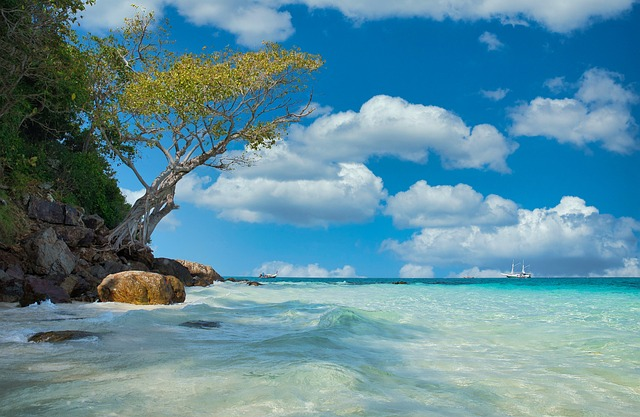 How Do Railways and Subways Contribute to Envinronmentally Friendly Cities?
Air pollution is a well-known issue that afflicts Metro Manila, which can be attributed to vehicular emissions, construction, and weather, among other things. By employing the use of subways and railways, we minimize our emissions and create an environmentally friendly city.
Other reasons railways and subways are a better choice for the environment include:
Reduced Greenhouse Gas Emissions: Railways and subways are powered by electricity, which can be sourced from renewable energy. This translates into lower greenhouse gas emissions compared to vehicles running on fossil fuels. By utilizing electric-powered trains, railways and subways help reduce air pollution and mitigate the contribution of transportation to climate change.
Efficient Land Use: Rail-based transportation systems make better use of land compared to individual vehicles. A single rail line has the capacity to transport a significantly larger number of passengers than the equivalent width of road space occupied by cars. This efficient land utilization helps minimize urban sprawl, preserve green spaces, and reduce the need for expanding road networks.
Noise Reduction: Trains operating on railways and subways generate less noise compared to individual vehicles. The use of electric motors and the absence of traffic congestion contribute to quieter urban environments. By reducing noise pollution, railways and subways contribute to improving the overall quality of life for residents living near rail lines or subway stations.
By prioritizing the development and expansion of railways and subways, cities can create more sustainable and environmentally friendly transportation networks. These systems not only contribute to reducing greenhouse gas emissions and improving air quality but also foster compact, livable, and accessible urban environments for residents and visitors alike.
---
If you are currently searching for a new home, considering proximity to public transportation as a key factor is highly recommended. Opting for a location near public transportation, such as railways and subways, offers several benefits such as convenience, sustainable travel practices, and even increased property value.
Continue following the Asterra blog to stay updated on civil works developments. Your next home may be a walk away from a future train station.
Written by: Angela V. DelosReyes | AVDLR