Buying a home can be one of the greatest experiences that a person can have in his or her lifetime. Given a lot of modern-day living options, still, it can be somewhat overwhelming. Regardless of your decision, location remains the most important factor. It is a well-stablished fact that when it comes to purchasing a house, the location of the residence is the most important factor.
Convenience as well as accessibility are two additional factors that influence a prospective homebuyer's decision to purchase a property, in addition to location. Given all of these factors, it is likely that the majority of aspiring homeowners will commence their house-hunting journey in the cities, a recognized prime location. Unfortunately, they do not always achieve the outcomes they desire or require.
Always associated with hectic, always-on-the-go lifestyles, urban areas have always been characterized by a constant state of motion. It is said that the city is the first location to look if you want to achieve your goals quickly and easily. Cities are affected by pollution, haze, and daily traffic jams. Moreover, it is a well-known fact that urban areas are so densely populated that city lifes can often feel suffocating. As an alternative to city living, a growing number of prospective homeowners are opting to reside in the suburban homes and experience a suburban lifestyle.
In the past, it has been difficult to find a suitable substitute to city life, given that the rural way of life does not appeal to the majority of people. The accessibility and convenience of rural lifestyles are inferior to those of urban ones. As a result, certain property owners may find rural lifestyles outdated, and the thought of settling down in a rural area may not be as appealing to them. Fortunately, the suburban home has provided prospective homeowners with a new way to live, one in which they can experience the numerous advantages of city life without the stress, pollution, and suffocating atmosphere.
However, there is a lot more to suburban life than meets the eye, and if you've considered relocating to the suburban area, here are a few main reasons why you should do so:
But first…
What exactly is Suburb?
A suburban area is a collection of properties, the majority of which are residential, that are not closely packed together but are located in close proximity to an urban region. These regions, which are sometimes located promptly outside of larger metropolitan areas but may extend much further, and sometimes referred to as "suburbs."
Even though they are not urban, suburban do not possess any of the distinctive characteristics of rural area, such as agriculture or open spaces. Suburbs are simply not urban. In popular culture, suburban communities are frequently represented as being family-oriented and slow-paced. It is not popular for single persons or young couples to live in suburban areas; rather, families tend to call these places home. However, contrary to popular belief, this association doesn't seem accurate.
Because of recent developments that have led to more remote work conditions, a growing number of young professionals who are single are choosing to work from home. Because of this, living in a more peaceful neighbourhood in a home with plenty of space has become more appealing because there is room for a separate home office space, which is significantly more comfortable than working in a crowded and expensive apartment in the city.
A quick peek at the suburbs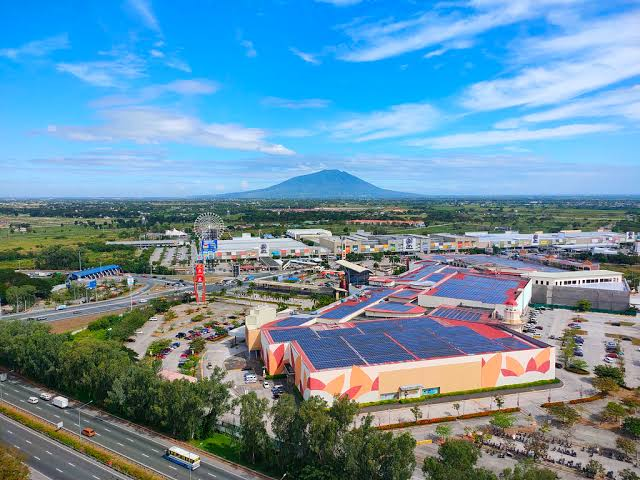 The suburban area can be simply defined as places outside of major cities and towns, sort of a transition zone between urban and rural area. On first glance, a suburban community is frequently thought of as huge properties with single-detached homes and spacious gardens. However, the selection of homes in the suburban area is greater than one may anticipate because it now also includes condominiums and apartment buildings.
Benefits of Living in a Suburban Area
The Affordability
When compared to the prices in the city living, the cost of purchasing a home or renting a condominium or apartment in the suburbs is typically lower. For the same amount of money that you would spend to live in a large city in an apartment with one bedroom, you could instead live in a condominium with two bedrooms that includes parking and all of the utilities. In most cases, you'll be able to purchase a home in the suburbs for a lower price that includes more living space.
Not only is the cost of housing reduced, but the costs of other needs are lower as well. This implies that you will have more money left over after paying for housing to put toward other expenses or even luxuries. Worry no more! As Asterra is setting a new standard by showing homes that are affordable but still have a classic look, modern amenities, and beautiful living areas.
Improved and Better Education
Moving to the suburbs is something to consider if you already have children or are planning to start a family in the near future. Generally speaking, the quality of education in the suburbs is higher. It is usual for city center schools to have insufficient funding and excessive student enrollment, both of which contribute to a decline in educational quality. In the suburbs, property taxes are higher, but larger budgets and superior education are definite advantages.
In addition, suburban schools are located in close proximity to one another, and the roads and other forms of infrastructure have been thoughtfully constructed, all of which contribute to making it less dangerous for children to go to and from school.
There is a Lot More Space
The need for additional living space is a primary factor in many people's decision to relocate to the suburbs. Typically, the city is densely populated with people, residences, and buildings that are all located very close to one another. the suburbs is known for its larger homes, which, depending on your requirements, can provide you with both additional space and increased levels of privacy.
In addition, the front and back yards of the houses in the suburbs are often larger. If you are going to be taking care of children or even a dog, this is good news because there will be more space for them to run around and play. The availability of free parking is another advantage of living in the suburbs. Finding parking in the city, let alone parking that is free of charge, is a major issue for most people. But the suburbs have large parking lots where you can park for free, and your house also has a driveway for your car, so you don't have to worry about parking it on the street.
Better Way of Life
The stress and disturbed sleep patterns that can result from a city's constant activity and noise should be avoided. On the other hand, life in the suburbs is generally rather calm. You can get away from the responsibilities of work and the tensions of the city while yet being close to people and the things you need.
Not only is living in the suburbs healthier, but it is also safer. The crime rate is far lower as compared to that of the city, which means that you and your family will be safe there. The suburbs are an excellent option for you if you're the type of person who enjoys a slower paced, more peaceful way of life.
Many people desire the benefits of condo living in a bustling city with modern conveniences. Others choose a peaceful existence in rural areas, away from the noise and pollution of traffic. However, savvy home buyers are aware that there is a happy medium: suburban neighborhoods that combine the best aspects of both—the elegance of country living and the ease of city life. This is the concept behind Asterra, the newest addition to Vista Land's rapidly expanding portfolio. The project is envisioned as a suburban condominium complex that will offer affordable urban living.
Better Privacy
Living in the suburb can provide residents with increased levels of privacy when compared to city life due to the larger open areas and lower population densities. This is especially evident when home communities in the suburbs are contrasted with the apartment complexes and condominiums found in urban developments. Luckily, Asterra wants to change people's perceptions of what it means to have a cozy home. Asterra are dedicated to giving our residents the utmost in both safety and convenience in every way possible.
The Nature and Community
The suburbs are filled with natural elements, such as trees, green space and wildlife. They also have local community parks where you may go to breathe in the clean fresh air and take in the sights of nature. The suburbs are healthier places to live since there is less pollution and the air is cleaner.
Because there is less light pollution at night, it is actually possible to see the stars. The suburbs are known for their close-knit communities as well. You will have plenty of chances to get to know more people in your area and develop a strong sense of community via these interactions. Asterra is able to provide all of these convenient amenities for its customers. Asterra offers unique amenities where leisure and active lifestyles converge. With shared amenities including a pool, a clubhouse, a gym, a basketball court, local parks, beautifully landscaped open spaces, and a playground – Asterra encourages bonding and healthy living.
Obviously, not everyone desires to reside in the suburbs. Numerous urban residents are completely content with their fast-paced city lives and would not have it any other way. Several potential disadvantages of suburban living include:
The Disadvantages of Suburban Living
Higher Living Expenses
The cost of living is not significantly lower in the suburbs, despite the fact that housing prices and taxes are both often lower there (although nothing is very cheap in the current market). Because many suburbs are home to wealthy people, the cost of healthcare, transportation, groceries, and virtually everything else is typically greater there.
A Slow-Paced Way of Living
When you live in the suburbs, life moves at a more relaxed pace. You are familiar with all of your neighbours and are aware of the events that will take place tomorrow, next week, and next month. Others may find this to be boring despite the fact that it could be beneficial to someone trying to bring up a family in a peaceful community. It can be summed up like that. Obviously, one's own preferences are the only thing that matters in this regard.
Think about the kind of lifestyle you want to lead before making a decision on whether or not to move to the suburban areas. If you have come to the realization that you are seeking for something that is fast paced, you should know that the suburbs are not likely to be able to supply you with what you are looking for. Therefore, relocating to the suburbs may not be the greatest option available. To put it another way, not at this point in your life.
Fewer Establishments and Amenities
Because the suburbs are so widely separated, there are typically fewer amenities available in the direct vicinity of your home. Therefore, it is more difficult to find places to go for entertainment, restaurants and stores, and there are fewer educational institutions, such as colleges and universities, hospitals, and other medical facilities and amenities.
The institutions that may be found in the suburbs are typically of a high standard; however, there are significantly fewer of them than there would be in a big city.
You Will Need a Car
To say that "you'll need a car" is an exaggeration, but the fact remains that you'll have to figure out how to get around if there aren't any convenient public transportation options available. Because there are not many things within walking distance in the suburban communities and because transportation and commute is not common, you will need to come up with an alternative method to get to the locations you need to go to. The most convenient solution is to get a car, but doing so will add yet another expense to your monthly budget. Luckily As Asterra will be close enough to the subway to be convenient, but far enough away from its noise and pollution. Asterra people will undoubtedly benefit from improved health and well-being.
A Tough and Competitive Job Market
A significant number of people who live in the suburbs travel into the city for work each day. If you want to cut down on your commute time by working in the neighbourhood where you live, you're going to have to compete with a lot of other people. Because there are fewer employment available, those who have been residents of the town for a significant amount of time and are well-connected are more likely to get hired.
You can label it favouritism or unfairness, but the fact is that this is the case. Even if you are a newbie in the workforce, there is still a chance that you could get work in the suburbs. But it's possible that you won't be able to get the dream job that you want, and if that happens, you'll have to work a little bit harder to get the second job on your list. Or you could find a job in the city.
As someone who is considering buying a home, it is essential to have a good idea of the neighbourhood in which they would like to settle down. Choosing would have a significant impact on the way of life you choose for yourself and your family, as well as the kind of communities that you have around you. If you like a lifestyle that is not quite as urban nor as rural, you could find that living in a suburban area is the perfect place for you!
Now that you've had a glimpse of what it's like to live in the suburban areas, we'd like to offer one more bit of advice to help you locate your future home! As Asterra, where rural charm meets city convenience. Inquire now to know more about Asterra!

Written by Keanu Sasis