Choosing a place to live is challenging for anyone, whether they are first-time homebuyers or those moving to a new location. It's possible that you'll have to prioritize a single area in your hometown above another. For some people, purchasing a home entails searching far and wide for an excellent value, a pleasant environment, and appealing accommodations.
When it comes to real estate, location is essential. Whether it's the accessibility, the businesses, the amenities, or the view, people looking for property will always choose the ideal option that fits with their typical way of life.
No matter how wide you cast your net for a new place to call home, you should always keep in mind that you could end yourself anywhere from a rural communities to a suburban to a metropolitan (major city) area.
The decision of whether or not to reside in the principal city instead of moving to the suburban community is a significant one. Before you make the move, here are some considerations you need to ask yourself if you're attempting to decide between purchasing real estate in the suburban areas or in big cities. But first, how exactly do we distinguish suburban vs metropolitan areas?
What is an Urban area and a Suburban area?
The way in which you will be living in your property will be largely impacted by your decision as to whether you would choose city life or urban and suburban life. Some people are worn down by city life, while others find that country living is too simple. It is essential to have an understanding of what characterizes suburban vs living in the metro.
Suburban Locations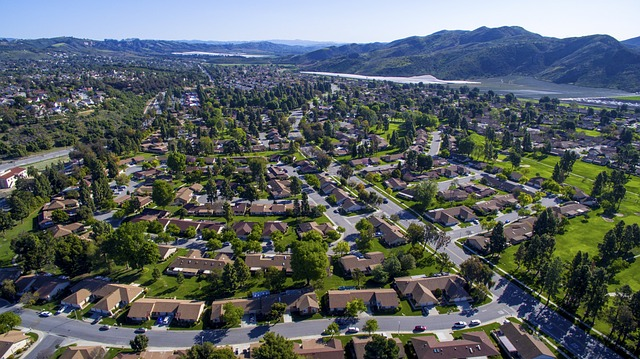 A suburb is a place that's located just outside of a major city and most typically takes place within the city boundaries. Suburban neighborhoods may have a greater population density than rural areas, but they typically have quieter neighborhoods, making them an ideal option for people who dislike living in congested cities.
When compared suburban vs living in the metro, suburbs typically have larger property lots, an increased amount of shared open spaces (such as parks and trails systems), and a higher concentration of single-family dwellings.
Urban Areas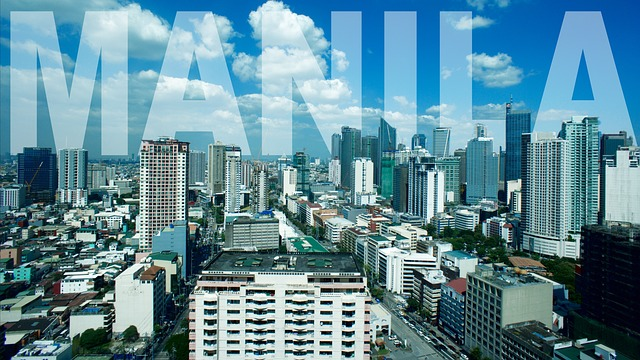 The term "urban" is typically employed when referring to a city. Central cities are home and place of employment for a significant population of people. Central cities are densely populated hubs of business where a fast-paced lifestyle appears to be the norm. It is the center for economic growth of a country. Examples of urban areas include the cities of Manila and Makati, both of which are located within Metro Manila.
Suburban vs Living in the Metro
There are several options available to you if you come to the conclusion that living in a rural community is just too difficult or inconvenient for what you prefer. The question is, when it comes to real estate, which is more appropriate between urban and suburban?
Suburban Living
Because a large number of people who live in suburbs commute into cities for employment, these areas are frequently referred to as "bedroom communities."
Moreover, the vast majority of suburban communities are found in subdivisions that have been designated solely to be used as residential area. In general, they have a smaller lot size compared to residences in rural areas but a larger one than those in urban communities.
Also, the most desirable single-family houses in suburban areas are typically found within gated communities. These communities have secure gates through which only residents and guests who have been invited by a resident are permitted to pass.
It's not uncommon to find apartment complexes in the suburbs, but they're not the same as apartments found in the major city. The typical building height is no more than a few floors, and the floor patterns are typically more open and airier than those seen in metropolitan apartments.
Apartment communities in the suburbs are typically located on bigger lots of land, which makes it possible for these communities to include amenities such as swimming pools, tennis courts, and dog runs.
City Living
As a result of the high cost and limited availability of land in urban core, residents typically choose to have smaller living spaces. Although they are the most frequent type of rental property, multi-tenant buildings are not your only choice. The vast majority of urban areas contain single-family residences.
The majority of people who reside in metropolitan regions do so in huge apartment buildings with multiple floors. Some are rather expensive, but others are extremely simple.
There are a lot of single-family homes mixed in with commercially zoned property in urban areas. As a result, a house, or a few houses, could be surrounded by businesses.
In most urban areas, there are also suburban communities and subdivisions. In these kind of projects, homes are typically built very closely together and have yards that are hardly larger than a parking spot.
Comparing Urban and Suburban areas
While city living has numerous advantages, so does suburban living. However, one thing is certain: life in the city is very different from life in the province, so if you plan to move from the city to the province, you should be prepared to make some adjustments to the way you currently live.
You should be aware of the following main differences between living in the city and living in suburban areas.
Cost of living
The difference in cost of living between urban and suburban areas is significant, which is beneficial for people who are looking to make their money go farther. The purchase price of real estate, as well as taxes and utility charges, are typically at their highest in urban areas. This indicates that the cost of living is higher in metropolitan regions; nevertheless, you are paying for the amenities in exchange for the higher cost of living. You need to figure out whether the increased cost is manageable for your finances and whether it is worthwhile to spend the extra money.
Food and various other commodities are also, in general, substantially less expensive in the province. If you eat in the provinces, you can get a dinner of the same quality for at least fifty percent less than what you would pay in the metropolitan area, where the average cost of a lunch is roughly P300.
In comparison to Metro Manila, prices in the province of the Philippines are lower for a variety of tourist destinations, including movie theaters, amusement parks, and even basic services.
Housing types
Housing prices tend to be higher in metro area, despite the fact that there is a wide range of variations depending on the metropolitan area. In urban area, there is a greater selection of houses, condos, and apartments to choose from, while in suburban areas, there is a greater selection of townhomes, duplexes, and single-family homes. Before making a decision about whether or not something is worth the expenditure, you should first consider whether or not you intend to grow your family by adding children, pets, or both.
Space
Even in the extremely rare instances in which it is more expensive to live in the suburbs as opposed to living in metropolitan regions, the price that you spend per square foot in the city will always be higher.
If you are someone who places a high value on privacy or really desires a garage, garden, or any other form of extra space, you will have a far better chance of finding it (and being able to afford it) in the suburbs.
On the other hand, if you like being close to other people and you don't want to be responsible for the upkeep of a yard or a vehicle, you might find that living in an apartment in the city suits your needs.
Futhermore, the fact that there is a lack of available space in the Metro is not a closely guarded secret. The vast majority of houses that are on the market for young professionals or families are condominium units, which can be as small as a studio or as large as three bedrooms. Not only is it unlikely that you will be able to locate a dwelling of this size that is currently on the market, but doing so would also be very costly.
Despite this, there aren't any issues with it in the province. Near Metro Manila, the majority of reasonably priced houses and lots for sale are town homes with two or three levels of living space that are located within communities that have been carefully laid out.
Location
Even if you are considering moving to the suburbs due to financial and space constraints, the city's location may be enough to sway your decision and pull you back.
If you opt to live in a city, you will have a greater chance of finding housing close to your place of employment. This is due to the fact that offices and businesses of all kinds are more frequently found in urban areas since they serve as a central business district.
The public transit alternatives in urban locations are typically superior to those in suburban or rural areas. The infrastructure of many cities such as shopping malls or shopping centers is designed to enable residents to go walking distance, by bicycle, or by public transit; in fact, in some cities, you might not even need a car at all. The suburbs, meanwhile, are designed for vehicles.
Entertainment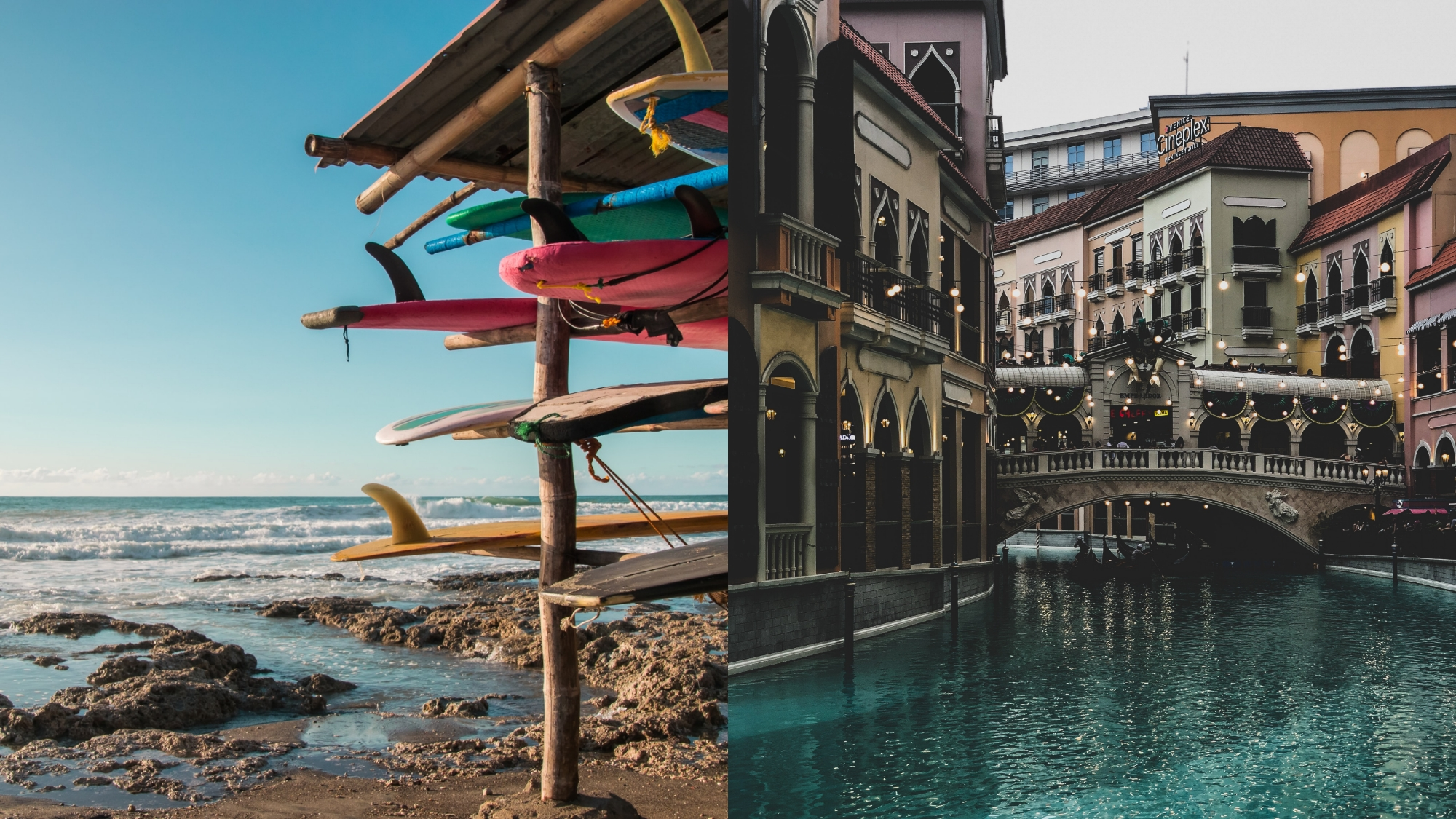 It's possible that the kinds of entertainment you're used to in the principal city won't be found in the surrounding suburban areas, or at least not in the same levels. For instance, in the major city, you have an overwhelming number of options to select from when it comes to the numerous art galleries, movie theaters, malls, restaurants, and nightclubs that you may visit. It would appear that there is a brand-new one opening up that is just waiting to be discovered.
On the other hand, this might not be the situation in the province. If you move to a province in the Philippines such as Cavite, which is known as the "seat of history," you will be surrounded by a large number of historical sites, museums, and other interesting attractions. In addition, there will be malls in the area, but there won't be nearly as many as there are in the Metro.
You will, instead, have the opportunity to travel to a number of neighboring regions, beaches, and mountains. The entertainment options available to people who live a suburban lifestyle are unique. Even while restaurants, shopping centers, and movie theaters are still a part of the community, the focus of entertainment in the suburbs is more on the well-being and enjoyment of an individual.
On the other side, living in a city is always known to be exciting, new, young, and loud. People who live in cities also have access to shopping centers, movie theaters, and other entertainment places.
In central cities, there are far more options to go to concerts and other events, engage with the arts, and immerse oneself in new experiences, such as pop-ups hosted by big-name brands. Living in the city will put you at the center of everything, which is perfect if you enjoy exploring new places and trying out new activities.
Population Density
There is a big differences when it comes to total population betweeb suburban vs metropolitan. Big cities like have a greater population density than suburbs and rural areas, which creates pollution and overpopulation.
Suburban residents typically have access to greater amounts of space as well as more peaceful neighborhoods. In contrast, urban neighborhoods are constrained to less peaceful environments due to higher metropolitan population.
How About Rural Area?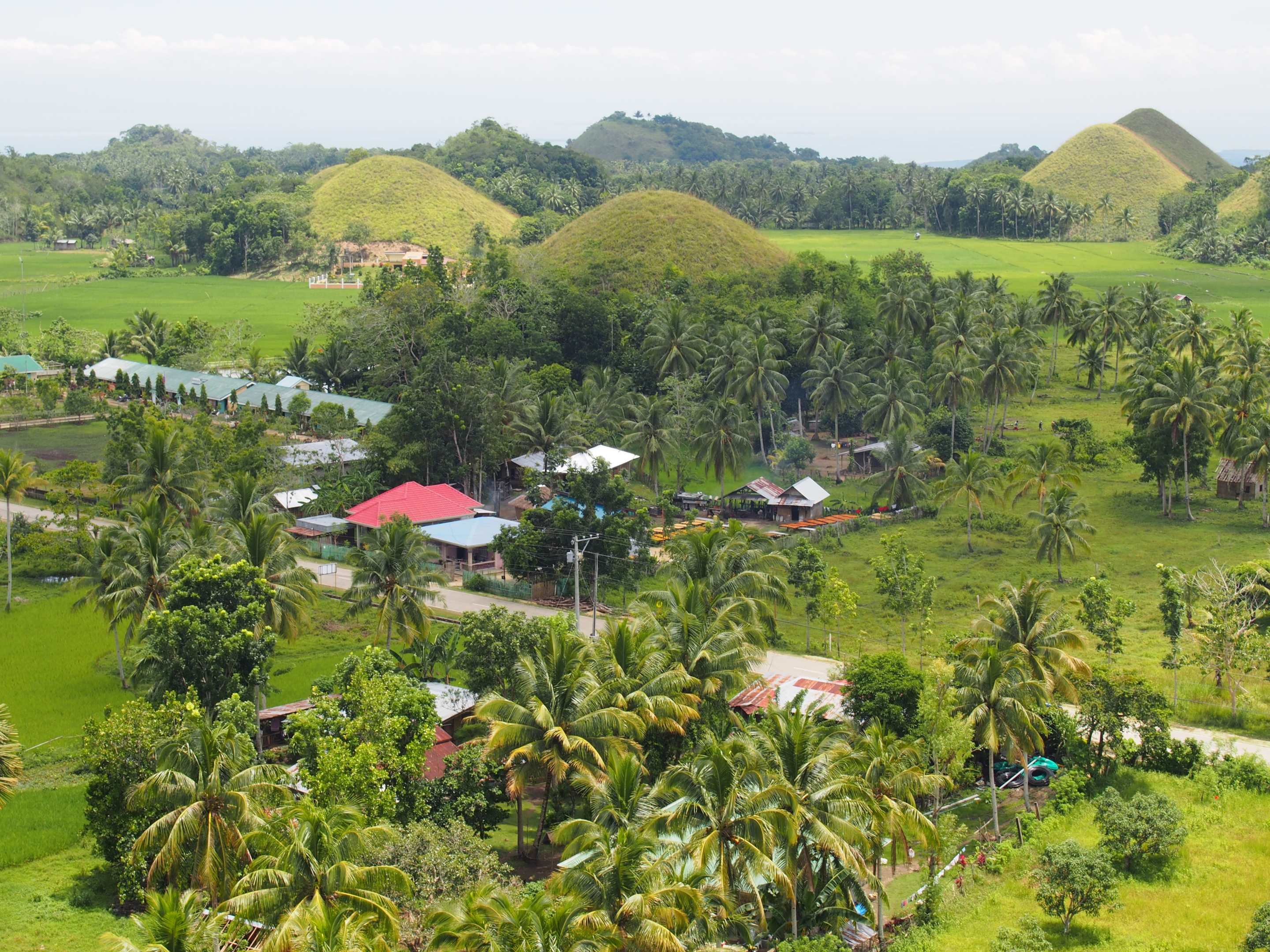 If you're in a rural area, chances are there aren't many other people around. People who choose to live in rural areas, as opposed to the suburbs, will most likely be required to be self-sufficient; otherwise, they will need to travel to a nearby district for amenities and supplies.
In addition, there are fewer conveniences available in remote places. Vast areas of undeveloped land are common in rural areas.
Due to the fact that hospitals and other services are typically placed closer to urban and suburban areas, it may be challenging for emergency services to reach locations that are located in rural communities.
You would also have to travel to the region that is the most convenient for you in terms of access to amenities such as schools, hospitals, and shopping centers.
Additionally, there is a decreased level of security in various regions of the nation.
In contrast to the urban and suburban neighborhoods, the open spaces that characterize rural area, such as living among the fields, may offer a lower level of safety.
In addition to that, it's possible that such locations are remote. Living in rural area may be extremely isolating because of the demographic differences in the population density that exists there. In rural area, it is unusual for people to have neighbors; hence, small towns often have a low residential population.
The Benefits of Living in Suburban Communities
The suburban way of life, in contrast to that of core cities and rural area, strikes a balance for the vast majority of people. If you are not yet decided on what to purchase, consider the following reasons why the most of central city residents are relocating to suburban communities.
Airport
You might not be aware of this, but airport bases are typically located in close proximity to rural and suburban areas because these locations have a lower population density. If you spend a lot of time away from home or have family living abroad, living in a suburban location will make it easier for you to visit.
Similar to the condominium units that Asterra provides in San Fernando, Pampanga, which are located close to Clark Airport in Angeles City.
Larger Space
Residents of suburban neighborhoods typically have more space to move around in, and they typically enjoy a calmer and more peaceful environment as a result of the lower population growth and density.
Contrarily, as more people go to many cities to find work, urban sprawl or urban community keep growing.
Greater Availability of Amenities
Even though they are located outside of large cities, suburban neighborhood typically have a good selection of amenities. There are still a sufficient number of dining options, retail centers, and convenience stores.
Because there are less people living in these inner suburbs, the recreational parks that are available to the community are easier to reach. These communities are ideal for families.
Moreover, the educational opportunities available to people who live in suburbs are superior. Better funding is provided to educational institutions, which enables students to have access to a wider range of educational possibilities, including those in the fields of music, art, and athletics.
Life-Work Balance
Unlike the city's fast paced lifestyle, A slower pace of life makes it easier for families or individuals to go home without the stress of traffic, pollution, and crowds, and just relax in a suburban setting. Given all the access to amenities and greater space, a suburban lifestyle makes it easy to strike a healthy work-life balance.
In the suburbs, there are greater housing spaces available, not just for rooms but also for garages, parking, backyards, and other areas for your home that may not be easily accessible given the amount of space that is provided in urban communities.
Better access to transportation
When compared to living in an urban region, the level of traffic congestion in a suburban neighborhood is far lower.
It may be challenging to commute along urban areas; but, because there is less traffic in the suburbs, it is much simpler to commute there in order to get to work or school. Additionally, it improves the experience for people who plan to walk to get to their destination.
Living in a suburban environment also reduces the stress associated with finding a parking spot. In rural areas, where there is more room available, infrastructure development and road safety can more readily be prioritized.
Greater involvement in the Local Community
People in metropolitan regions may have a homeowner's associations or seem to have greater communities, but most people in suburban areas have closer links to their communities.
If you lived in a suburban community, you would interact with your neighbors more frequently and attend more community events in your immediate area, such as school plays, holiday markets, farmers markets, and other types of community events.
Because most people already have access to other activities or to groceries, community gatherings can be challenging to organize in many places.
In addition to that, considering that homeowners are not the only people who are welcoming to community activities, it is possible that other people will find it to be too crowded for their comfort.
More in tune with the natural environment
Suburban communities, being located further away from the hustle and bustle of the city, typically have access to cleaner air as well as better recreational gardens.
Lower stress levels, fewer residents, fewer pollutants, longer to focus, and access to convenience are some of the benefits of living in densely populated areas. The natural world can be reached without much effort from suburban places.
The Advantages of Living in Urban Areas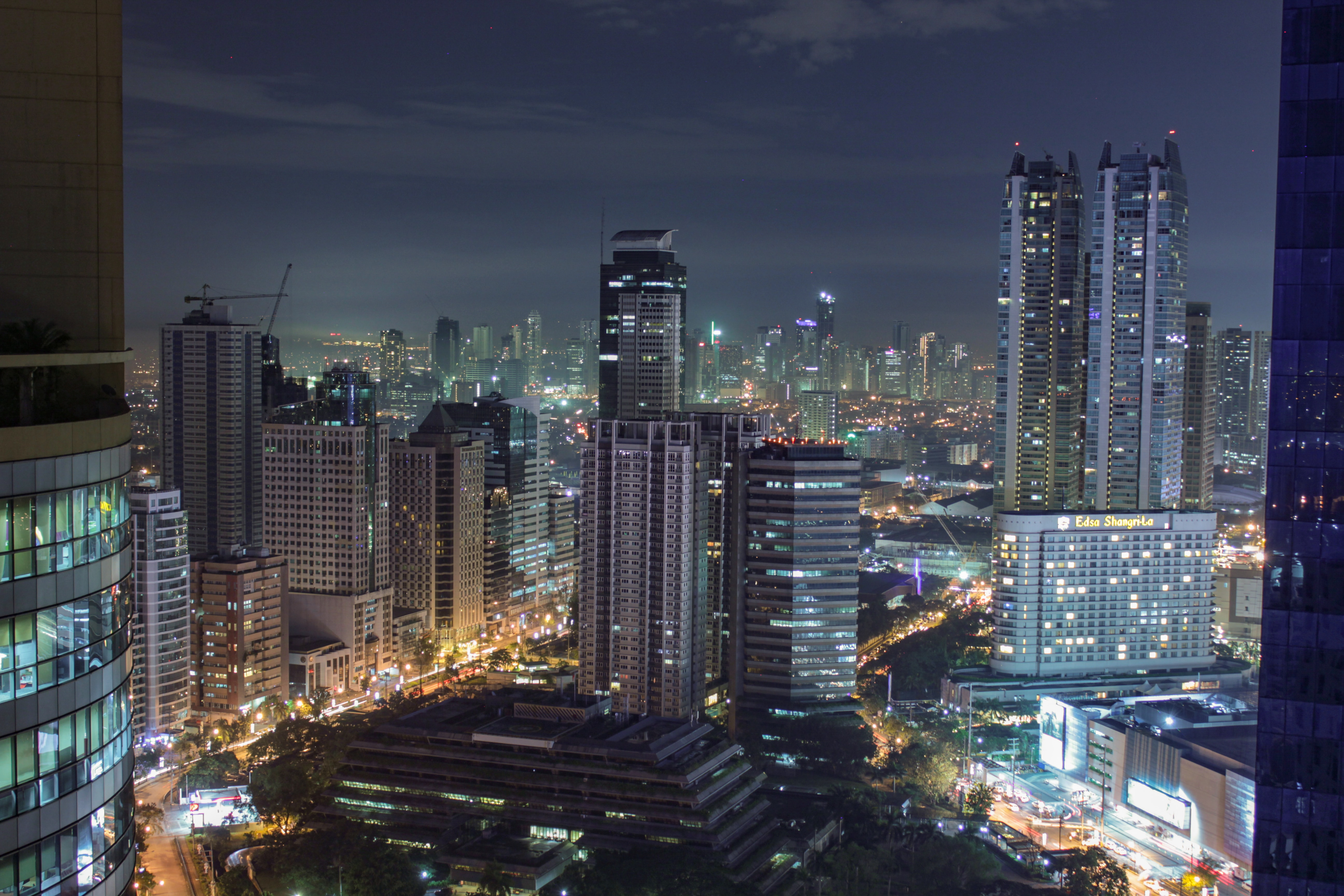 Numerous career options
Living in the city can be a must for you if you're the type of person who's focused on their professional life. This is because of the reason that corporate headquarters of local and multinational companies are often located in the urban city center.
When it comes to finding a well-paying profession that is also a good match for the education you have obtained, you won't be short of options.
There has been a significant increase in the number of job opportunities available in urban areas of the Philippines . This expansion is due in large part to a number of factors, including a growing economy, improvements in education, and an increase in the flow of direct investments from other countries.
Indeed, living in a city provides access to an almost infinite number of job opportunities for urban residents.
A Wide Range of Properties with Premium Amenities
Urban areas are defined as highly developed districts that contain a large number of different types of infrastructures, including residential and commercial buildings, bridges, and highways. Because of this, city living gives you access to a diverse selection of available homes and apartments. You won't have any trouble locating a dwelling that satisfies your requirements for daily life.
If you are interested in relocating to an city center while maintaining access to upscale facilities, then you should probably look into purchasing a condominium property. The finest condominiums in the Philippines are known for providing their residents with enticing amenities such as lavish swimming pools, fully equipped gyms, beautifully landscaped outdoor gardens, luxurious lobbies with retail shops, study rooms with Wi-Fi, game rooms, children's playgrounds, top-notch security services, and daycare centers.
Greater Healthcare Facilities
When it comes to selecting a place to live, one of the most important considerations you will have to make is how well the local area will accommodate to your health care needs. Being able to easily access hospitals, clinics, medical diagnostic facilities, and pharmacies is one of the many benefits of living in a city center. You are able to get treated for any health condition and maintain a healthy lifestyle by consulting with highly qualified medical professionals.
Should you choose to live in the city or the suburban areas?
The question of whether one should reside in the city or the suburbs is a personal one, and the answer will depend on a number of important considerations, including the following:
Your ideals. Which of these things is most important to you? Which is more desirable: having a sizable living area or being in close proximity to a variety of cultural and recreational opportunities?
Your work. The location of the job you must perform every day will have an impact on your decision. If you have an occupation that requires you to commute into a city every day, the ability to cut down on travel time may be one of the most significant benefits of city living. If you have more flexibility in your life, you can decide whether you want to live in a more natural setting or in a larger space.
The budget you can allocate toward rent. If you can't afford to live in the city yet, you should consider moving to the suburbs or to a city with lower housing costs.
Keep in mind that there is a significant amount of uncertainty surrounding the difference between urban and suburban communities. Finding a house that is suitable to one's way of life is more important than taking a space that will not benefit you.