The Philippines is a biodiverse country with "between 70% and 80% of the world's plant and animal species." Thanks to this, our Filipino artisans have access to a wide range of raw materials to make furniture, clothing, jewelry, and more. Popular natural resources that are commonly used are wood from narra trees, rattan, bamboo, and other fibers.
The art of woodworking is a highly valued skill in the Philippines that is often passed down within families or through apprenticeships. Some institutions also offer programs to provide formal training for prospective craftsmen. Filipino craftsmanship is so sought after that many of our creations and services are exported worldwide.
Given the amount of skill needed to create furniture and the cost of sourcing materials, it is no surprise that custom products are often priced at thousands of Pesos. However, the final product is well worth the price: you get a unique custom design that reflects the cultural heritage of our Filipino designers. You can easily find other styles of home and office furnishings at furniture stores, but nothing beats supporting local!
Where Can I Find Handmade Furniture?
Given the traditional nature of woodworking, many craftsmen have not yet adapted to the digital business landscape and lack a website and/or social media presence; they often acquire clients via word-of-mouth or traditional marketing methods, such as a signs, flyers, and other ads.
A quick Google search shows a number of small businesses located in Metro Manila, such as House of Narra, Focolare Carpentry, Oliohaus, and The Old Wood PH. If you want more recommendations for furniture stores and makers closer to you, consider joining Home Buddies, a Facebook group created for home enthusiasts to share tips and design inspiration.
Popular, Affordable, and Timeless Furniture to Add to your Condo
Don't know where to start in your furniture search? You can always go to a furniture store to see their showroom. Typically, they will show furniture pieces that show what their craftsmen are capable of, such as:
Bed frames
Dining sets
Tables
Cabinets
Chairs
They can customize their existing portfolio options to your personal style, and some craftsmen can even cater to your unique requests. Be sure to be thorough in what you are asking for, i.e., what room the furniture will be placed in (bedroom, dining areas, office), what material you would like (wood, rattan), and what kind of aesthetic you want (rustic, modern, traditional).
These are just a few examples of things to keep in mind when shopping and don't forget that the prices will reflect the materials used and the intricacy of the design. Be sure to set aside a sizeable budget when you order custom furniture for your collection.
Worried about not having storage space to carry the furniture pieces home? Many Filipino businesses offer delivery to ensure your item gets to you safely and sound.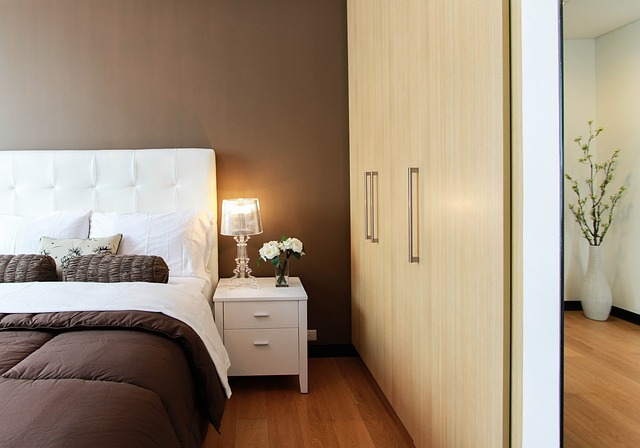 Wood Furniture You Need for Your Bedrooms: Bed Frames, Tables, and Chairs
An easy way to level up the look of your home is by investing in furniture that is made out of authentic wood. Narra is a high-quality and durable piece of wood, making it an ideal material to use in woodworking. In fact, you could pass it down across multiple generations. Narra is also naturally termite resistant, so you do not have to worry about any infestations.
Wood is a great canvas to work on because craftsmen can carve intricate patterns on the grain to add a stylish look to otherwise plain furniture pieces. You should consider buying wood furniture for pieces that you will use often, such as your bed frame, end tables, and chairs. These items can withstand multiple moves, especially if you plan to switch from a condo to a family home in the future.
Filipino artisans are skilled in working with wood, and their craftsmanship ensures that the furniture they sell is built to withstand daily use and retain its beauty over time. By choosing wood furniture, you are not only supporting local businesses but also opting for a sustainable and resilient option for your home.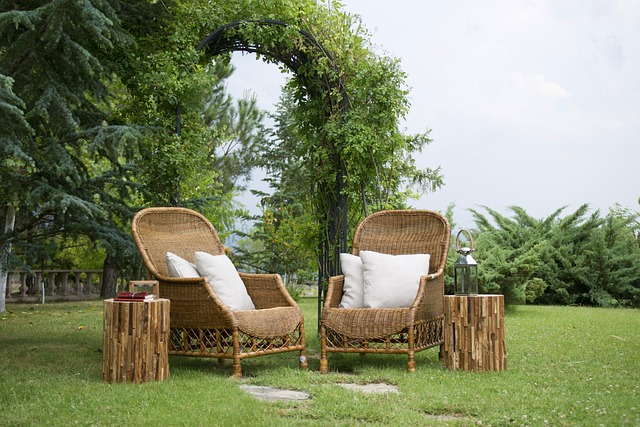 Be Inspired: Decorate Your Office Space Using Bamboo Furniture
It is often claimed that nature can inspire creativity, and this particular study concluded that nature viewing can indeed improve one's creative thoughts. For those days when you are not able to take a walk outside, why not bring nature indoors?
Bamboo furniture is an eco-friendly option that gives off a rustic yet modern and tropical vibe, as well as a more affordable option compared to wood. Filipino craftsmen often weave bamboo into intricate patterns that showcase their skill and creativity.
If you are looking to save money without sacrificing quality and art, then consider commissioning an artisan to create a bamboo design for you or buy ready-made furniture to take straight home.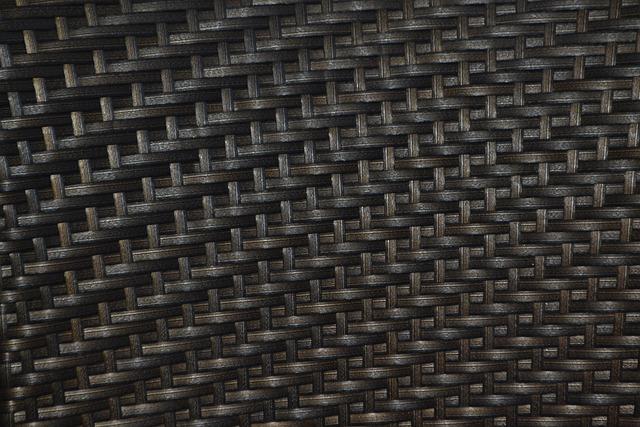 Subtle Designs: Abaca Accent Chairs for Your Living Room
Abaca is often seen outdoors on patios and pool areas because it is resistant to water damage and is a durable and pliable natural fiber. This is a great material for Filipino artisans because abaca is abundant in the Philippines. Like bamboo, it is also an affordable furniture option that can quickly transform your condo unit.
In addition to its durability, abaca furniture also offers a unique texture and appearance. The natural fibers of abaca have a lustrous sheen that can add a touch of elegance to your living space. The versatility of abaca furniture allows it to blend well with different design styles, from modern and minimalist to traditional and rustic.
Abaca is well-suited for the humid weather in the Philippines. If you live in a particularly warm area or near the beach, consider adding more abaca furniture to your condo.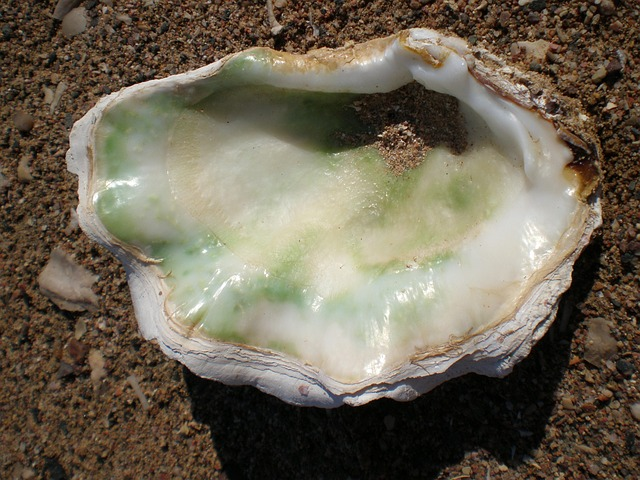 Add a Delicate Charm: Use Capiz to Adorn Your Condo Space
Capiz refers to the translucent shell of the windowpane oyster, scientifically known as the Placuna placenta. It is a mollusk found in the coastal waters of the Philippines and other tropical regions. Capiz shells are known for their delicate and iridescent appearance, which makes them highly sought after for decorative purposes.
These shells are often crafted into decorative items such as chandeliers, lamps, lanterns, candle holders, wind chimes, and even window panels. The thin and translucent nature of capiz shells allows for the passage of light, creating an enchanting glow when illuminated.
Filipino artisans have mastered the art of working with capiz shells, skillfully cutting them into various shapes and sizes. These pieces are then meticulously assembled and often combined with metal frames or other materials to create stunning decorative pieces. The craftsmanship and intricate designs showcased in capiz shell products reflect the rich cultural heritage of the Philippines.
Supporting the Lives of Filipino Craftsmen: Embrace Locally Made Products
Furniture made out of natural materials has a unique charm to them. Because each piece is handmade, you will probably never find another one that looks exactly like it. If you are unable to shoulder the heavy costs of large pieces of furniture, you can always opt for small accent pieces, such as capiz windchimes or abaca tissue boxes.
The Philippines is home to talented craftsmen who have honed their skills in working with natural materials like wood, bamboo, abaca, and capiz. By purchasing furniture and decor items made by Filipino artisans, you not only support their livelihoods but also contribute to the preservation of traditional craftsmanship.
You can find smaller artisan products at Kultura at most SM malls. This is a more convenient option for those who are unable to find a local craftsman right away, however, it does come at a more expensive price tag. Luckily, malls tend to host special offers frequently to entice buyers into purchasing their products. If you wait until the right time, you may be able to score a great deal.
Read more: Interior Design Trends for Homes that Will Never Go Out of Style
Whether you opt for larger furniture pieces or smaller accents, the uniqueness and charm of handmade Filipino items made from natural materials add a touch of warmth, beauty, and individuality to your living space.
Written by: Angela V. DelosReyes | AVDLR