In decorating and designing your own condo unit, several factors must be consider in order to have a very satisfactory outcome that is suited to your taste and personality. Designing homes can be quite difficult and challenging but with proper guide and research, you can create the design of your home with such ease and appropriate alignment of things inside your home.
One of the important home design that you must put into great consideration is the flooring of your home or condo unit. As a condo-owner, choosing an appropriate flooring design is essential to create a different vibe of your own home which it will change the total look inside your home. Flooring is the total foundation of a home or condo unit that sets the stage for all other interior design elements.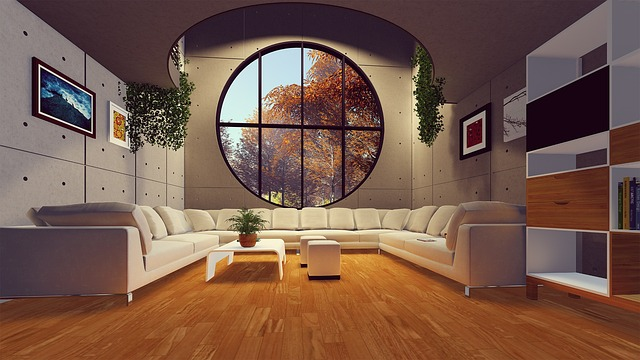 Upon entering a home, flooring is the first thing that they can easily notice in a place and can create a perception of the overall space. Choosing the most appropriate flooring material can determine the style and overall aesthetic of your home which will even set the mood and tone for the entire house. And when it comes in redesigning or renovating your space, it is also important to consult to an interior designer who will can help you to choose the right flooring and flooring material inside your home.
Remember the importance of flooring in interior design, if you have the budget to get an interior designer, do so. Consider also the types of flooring materials that you will use, as there are various choices of flooring design that you can incorporate in your home such as solid wood floors, laminate flooring, ceramic tiles, hardwood flooring, wooden floors, luxury vinyl tile, vinyl floors, porcelain tile, ceramic tile and the likes which you can freely choose on.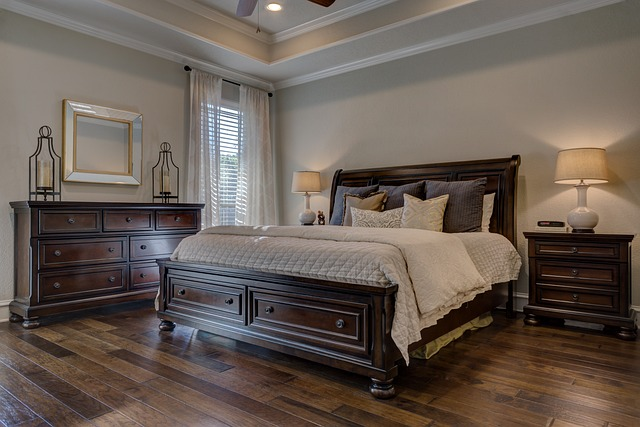 You have the decision which types of flooring material and design that you will incorporate in your home or your condo unit. The following are the types of flooring design and materials that you can freely select in building and renovating the aesthetic of your home.
Types of Flooring in Interior Design
1. Hardwood Flooring
Hardwood flooring is made from a solid piece of milled wood and is made entirely of solid wood. Maple, oak, walnut, and cherry are among popular hardwood species. Its adaptability and high quality make it a popular choice for many house buyers. More so, wood in general has a high demand when it comes to flooring of a home as this flooring material comes in different styles, colors, different shapes, different patterns, and even species.
However, this type of flooring material is one of the most expensive flooring on the market and takes a regular maintenance every month. This kind of flooring is more prone to scrapes, scratches, does not resist moisture, and dents in high traffic areas. On a positive side, this type of floors increase home value or resale value, can be refinished multiple times, strong and durable. Nonetheless, it is upon your own prerogative if you will be incorporating a hardwood flooring in your home which is totally a great choice.
2. Engineered wood flooring
Engineered wood flooring has the look of real wood but is less expensive than solid wood. A thin layer of hardwood is bonded over a premium-grade plywood substrate to create the floor. It is as strong as real hardwood flooring and can last as long if properly cared for.
It is also called mass timber, manufactured board, composite wood or man-made wood. If you have a limited budget for your flooring, you might want to consider the engineered wood flooring as this is more cost-effective rather than a hard solid wood floors that provides same quality of natural wood. It is also a DIY friendly type of flooring that has a greater moisture resistant than real wooden floors.
3. Laminate flooring
Laminate flooring is a reasonable choice for homeowners who prefer a cheaper option to carpet but do not want to pay the high prices of hardwood or tiles. The floors are made of a particleboard wood basis with a wood or tile photo on top, all protected by a clear plastic coating. This flooring is incredibly easy to install, and it comes in a variety of textures and colors.
This flooring material is a multiple layers of synthetic flooring that is fused together by the process of laminating. Unlike other floorings, laminate flooring is very easy to install, easy to maintain, cost-effective, and made with artificial materials. Laminate floors are inexpensive compared to wooden floors, easy to clean, scratch resistant, low maintenance, and DIY friendly for experienced homeowners. However, this type of floor chips easily, susceptible to moisture damage, does not look and feel wood.
4. Vinyl floors
Vinyl flooring is exceptionally water-resistant and will not be damaged if standing water is left on its surface for an extended period of time. It is made of plastic and is available in plank, tile, and sheet form. Luxury vinyl plank (LVP) and luxury vinyl tile (LVT) are two types that have lately acquired popularity due to their durability and wide range of styles.
Vinyl floors or vinyl flooring is good in laundry rooms and bathroom as it is completely impermeable to water and highly resistant to any standing water. The average costs range of this kind of flooring is up to 3,000 pesos and above depending upon the size per square foot which is a good deal compared to other expensive flooring materials.
Vinyl is pleasant to the touch and effectively dampens sound. As a result, they are appropriate for usage in noisy areas such as children's rooms. They're also common in kitchens because they can endure water and moisture. It is water resistant and fade resistant, DIY friendly, solid strips, stain resistant, and easy to maintain.
5. Tile
Tile flooring is the most popular type of flooring for spaces that are prone to dampness, including bathrooms and kitchens. In the Philippines, tile flooring is commonly used in most of the household and it has a popular demand that most Filipino people build greater trust to tile flooring inside their own home because it is extremely durable, scratch resistant, water resistant or water proof, long-lasting, and maintain its natural beauty.
Tile has an average costs range of 150 pesos per pieces and above depending on the style and design of each of the tile and it also varies on how many pieces that you will buy. When it comes to pricing, porcelain tile is more expensive than ceramic tiles in which if you have the budget, you may prefer to use porcelain tile as your flooring.
6. Stone flooring
Natural stone flooring options for both indoor and outdoor environments include granite, marble, travertine, and sandstone. Stone is very resistant to water and as durable as ceramic and porcelain. The degree of maintenance required for the floor depends on the stone's finish. However, few forms of flooring can compare to the natural beauty and quality that stone delivers.
Natural stone floors is proved to be more upkeep and long-lasting as it is made from natural materials. Thus, stone floors needed an utmost care to maintain its beauty which most of the homeowners preferred this kind of flooring material as it is bold and elegant that makes your home more expensive looking.
7. Linoleum flooring
Made from linseed oil and cork, linoleum is a long-lasting, environmentally or eco friendly flooring alternative. The installation of linoleum flooring is simple and inexpensive. The flooring is available in a range of hues and designs in sheet form. It is durable (made of elastic materials) and, with the right maintenance, can last for many years.
The availability of more contemporary colors and styles by flooring makers is helping linoleum gain popularity as it is made from renewable materials such as linseed oil, resin and saw dust. However, the use of linoleum flooring do not increase home or resale value, it can easily be dented or cut, may darken or turn yellowish when exposed to sunlight, and it is not suitable for moisture prone area.
8. Carpet flooring
Particularly in bedrooms, carpet is a preferred flooring option for homeowners. It is available in a range of hues, different styles, materials, and textures. Over time, carpet technology has advanced, and contemporary carpets now contain stain-resistance features. Additionally, it is the market's least expensive flooring alternative. The kind of material and thickness of the carpet padding affect the cost of carpet installation.
For colder climates, carpet flooring is usually used most especially in the kids bedrooms or in the living rooms. It is easy to install and DIY friendly. Carpet is made up from compressed fiber and other materials. However, it needs a regular maintenance and it is hard to clean.
9. Bamboo flooring
Bamboo flooring, which falls under the category of hardwood floor surfaces, is a distinctive sort of wood flooring that provides a space a more natural feel. Light wood hues, like those seen in bamboo flooring, go well with both neutral color schemes for rooms and a wide range of other types of interior design.
Bamboo floors are typically made up from bamboo plants and is manufactured to reveal its true beauty that can be incorporated and used in homes.
10. Cork Flooring
One of the more traditional flooring solutions that nevertheless works for contemporary design is cork flooring. Cork flooring is one of the most resilient options for flooring, and it also muffles footsteps, making it suitable for places with high foot traffic. Cork is also a renewable resource that can be utilized for flooring in sheds, laundry rooms, dining rooms, and other places.
This type of flooring material is made from biodegradable materials and referred to as environmentally or eco friendly.
Which among of the flooring is the best?
After presenting various types of flooring in interior design, what do you have in mind to select from those flooring materials? Have you decided which if those will you use and incorporate in your home?
The most suitable flooring for your house isn't always the most attractive or the one that's on sale. The decision is strongly influenced by a number of variables, including dampness, durability, ease of care, and financial capability. Your floor selection should strike a balance between your necessities and your style because a new floor could represent an investment.
To ensure the project is aligned to your expectations, be sure to thoroughly discuss your ideas with the flooring contractor you've hired. To make sure your job is done correctly, we advise checking through the top flooring installation businesses which will help you decide on what is the most suited and appropriate flooring design and materials to be used.
Furthermore, finding great real estate companies and a very good real estate agent is key for you to have a variety of choice to select with. As condo units mostly comes with a fully furnished homes that you can buy instantly. Just like in Asterra, they provide you a greater quality of flooring design and materials that is suited to your personal style. They make every homes and condominium units specially made for you. You can checkout their website for more information at Asterra.com and check their pre-selling condo in various locations here in the Philippines.
You may check now their website and start envisioning your dream condo living!