When you are looking for a house, condo, or apartment to rent, the most important factors that are likely to be on your mind are the total monthly cost as well as the located of the property in relation to your place work or your place of school. If, on the other hand, you are beginning your life anew in an entirely other locality, there is a further consideration that you need to give some thought to, and that is whether you want a fully furnished unit or a bare units.
Have a look at some of the benefits and drawbacks of moving into a furnished apartment as opposed to a bare unit condo before you come to an answer about which option is best for you. Continue reading if you think that this might be something that captures your curiosity.
What is a Bare Units Property?
A property that is unfurnished is also sometimes referred to as a bare unit property. This home, as the name implies, is devoid of any furnishings or other forms of decoration. That does not, however, imply that there is nothing in there at all.
A bare unit may not even include the wall finishes, tiles, or fittings in some countries. However, in the Philippines, a bare unit or an unfurnished property refers to a house that does not have any of the essential furniture and appliances, or electrical wirings.
Advantages of Choosing a Bare Unit / Unfurnished Unit.
1. Ability to make it on your own.
You have a lot of potential in terms of interior design given the amount of unused space that you have. You are free to create a space that is uniquely you by customizing it with the furniture and accessories of your choice.
If you are planning to move into another house, you have the added benefit of being able to bring the recently purchased furniture with you.
2. Great for long-term stays.
If you are going to be staying in the same location for an extended period of time, one of your best options is to select a property that is unfurnished or bare. You will also have the ability to make the space genuinely your own by taking advantage of the customization options and the freedom to do as you wish with the interior of the home. This will ensure that you are comfortable for the long term.
3. Budget-friendly and needs-based furniture.
When renting a property that is unfurnished, you have the opportunity to save money by bringing in the furniture and appliances that you already possess. Even if you buy brand-new furniture, you can still make your selections according to the price range that you find most agreeable and the specifications that you need to meet. In addition, the furniture that is included in properties that are offered as furnished may not be of the finest quality because the previous owners may have used it.
4. Tenant rent reductions.
The monthly rent for bare or unfurnished apartments is typically less than the monthly rent for apartments that are completely furnished. In light of the foregoing, it is possible that it will be required to reserve a separate budget for the acquisition of furniture. In a perfect world, the pieces of furniture you choose to purchase for your home should be reflective of both your personal budget and the length of time you plan to remain there.
Disadvantages of Choosing a Bare Unit/Unfurnished Unit
1. Price increase
To fill an empty or bare unit property, you would be required to spend a significant amount of your own money on a variety of new pieces of furniture and household equipment. It's possible that finding trustworthy contractors will also be a part of this process.
2. Investors and landlords may have trouble finding tenants.
When compared to fully furnished condos, bare units are typically more difficult to rent out for investors and landlords. This is because tenants prefer to be able to quickly and easily settle into their new homes. Even while the housing market indicates that renters are looking for more affordable apartment, many of them may have come to the realization that making barren units habitable may cost more than simply moving into a fully equipped one.
3. Putting things in boxes and moving the
When moving into or out of the house, buyers and tenants alike will have to endure the hassle of making repeated visits to pack and transport their belongings, including their furniture. This will result in additional fees being paid to the removalists.
4. Landlords' rental income may be lower than they had hoped.
Rented for unfurnished apartments are typically lower than those for fully equipped ones. From the standpoint of the landlord, this may indicate a decrease in the income from the rental property.
What is a Fully Furnished Condo Unit?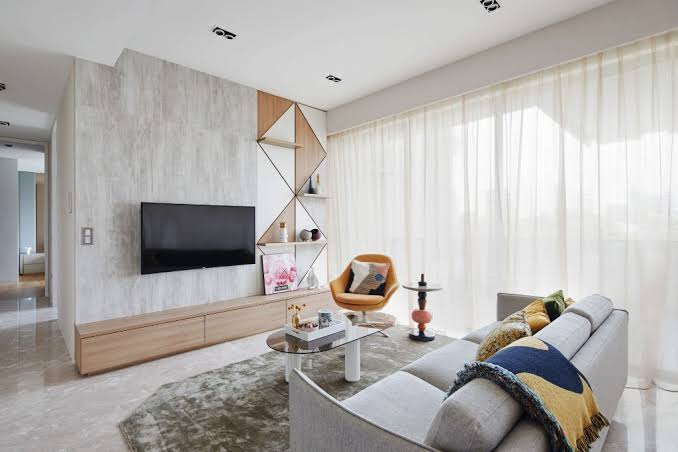 A fully furnished unit typically includes sofas, tables, chairs, mattresses, and basic kitchen appliances. However, some units may have a toaster, microwave, dishware, and dining set (dining table and chair) as well as items for cleaning and upkeep. Air conditioners and water heaters are additional items that are also often available in many fully furnished condo unit.
Essentially, a fully furnished units goes beyond the basics. From beds, bathroom, sofa, couch, decor to light fixtures and kitchen utensils, it has all the furnishings required for a person to live comfortably.
Advantages of Choosing a Fully Furnished Units
It saves time
Moving and storing things are both time-consuming activities. You won't need to worry about or spend any additional time buying any new furniture or appliances in order to move into the flat because you already have everything you need there.
Easier moving process
Moving is an arduous and expensive process, but if you have the option to rent a property that is already furnished, it will be much easier and more cost effective for you. It is possible to enter a home with nothing more than a carry-on suitcase and get an instant sense of comfort there. It is not necessary for you to spend a significant amount of time packing your possessions.
Ideal for short-term stays
Properties that are fully furnished typically feature an uncomplicated interior design that makes use of palettes of neutral colors. Most landlords and property managers will select furniture that are uncomplicated and straightforward to combine with other styles.
Rental income is likely to be high for owners/landlords
With the property completely equipped and available for usage by tenants almost immediately, it is justifiable for owners to charge a higher rental rate than other types of properties.
Disadvantages of Choosing a Fully Furnished Unit
Rental rates rise
For reasons that should be evident, the monthly rent for a fully furnished property is typically more. This is, of course, due to the fact that it already comes furnished and equipped with equipment. The landlords would recoup the money they spent on filling the property with tenants through the collection of rental fees from those tenants.
More expensive upkeep
When you have more furniture, you also have more duties. As a tenant, you are responsible for the upkeep of the unit, which includes the continuous payment of maintenance fees even if the furnishings and appliances in your home may inevitably become worn out over time.
It's possible that the furniture's build quality and style are subpar.
The quality of the furnishings and the overall appearance of the unit might not be up to your requirements; even worse, they might be damaged and soiled as a result of past tenants' use of the space. Because of this, if you are not comfortable with the idea of using previously used furniture, renting a property that comes fully furnished might not be the ideal option for you.
Very little options for personalization
The inability to make a room uniquely one's own is, by far, the most prevalent and significant drawback associated with completely furnished homes. There is also the issue of having things that you most likely do not even require in your home.
If you intend to upgrade and still want to use the furnishings you already own in your present home after the upgrade, you won't have enough space to store the old items. As a direct consequence of this, you might be forced to either place that furniture in storage or sell it.
Also, to make your decision-making process easier, we've described the benefits and downsides of each category of home furniture below.
The Pro's and Con's of buying Bare Units
Pros:
You do not need to buy new furnishing.
Attracts potential buyers who want freedom and flexibility to furnish the home however they want.
You have a responsibility to familiarize yourself with the refurbishment guidelines for your building. Before beginning the work itself, it is imperative that you provide the main office with the architectural and engineering drawings that you have created.
Cons:
Potential buyers may find it difficult to visualise how to furnish the property themselves.
Existing furnishings may not match the aesthetics of the new home.
An unfurnished home might seem dull and boring.
The Pro's and Con's of buying Fully Finished Units
Pros:
Prospective purchasers of a house might get a clearer picture of what the room would look like and how it would be used by staging it with their own furniture and household equipment.
Houses that are furnished typically sell more quickly than houses that are not supplied. Move-in ready properties have a higher likelihood of being purchased by interested buyers.
The aesthetic appeal of a home can be improved by the addition of furnishings, which can result in an increase in the home's value.
Cons:
This may limit the swimming pool. When selling a home that is already furnished, the seller is typically targeting a certain demographic of potential purchasers.
The aesthetic attractiveness of the property may be diminished if it is furnished with used items.
Both furnished and unfurnished homes attract different target audiences, which is why you need to be sure that listing your home furnished or unfurnished is in your best interest and could benefit you in the long run.
The Price
Find out how much money you have available to spend on a home or other property before you even start looking for one. To put it another way, you should look for a home that meets both your financial constraints and your requirements, but you should also consider whether or not the purchase will be worthwhile.
There is never simply the item's purchasing price to consider in any situation. Think about how each expense will have an effect on your budget, and put a lot of thought into determining the price range that you can afford comfortably.
If you are selling your property, you need to make sure that the price you offer is reasonable given the property's current condition and the furnishings that are already included.
Summary
If this is your first time renting or if you are the type of person who is constantly on the road, renting a property that is already furnished could be the most convenient choice for you. If, on the other hand, you intend to make a house your permanent residence, you should probably look into unfurnished properties rather than furnished ones.
If, on the other hand, you intend to sell your home, your personal preferences can be a part of the decision-making process, but you should focus more on the people who might buy or rent your property. We have high hopes that this post has, at the very least, helped to throw some light on the distinctions between completely furnished, and bare apartments or unfurnished properties as well as the benefits and drawbacks associated with each of these options.
Written by Hlyn Fernandez