Digital marketing has grown in significance in the real estate sector, as it has in every other sector. If you want to be a digital property specialist, you must be fiercely competitive, which means you must always be on top of the newest trends.
Without a doubt, digital marketing can be challenging and time- and labor-intensive to be successful, but you won't get very far without it. You want to avoid being left behind as a growing number of individuals in the real estate industry start utilizing the advantages of digital marketing for their gain.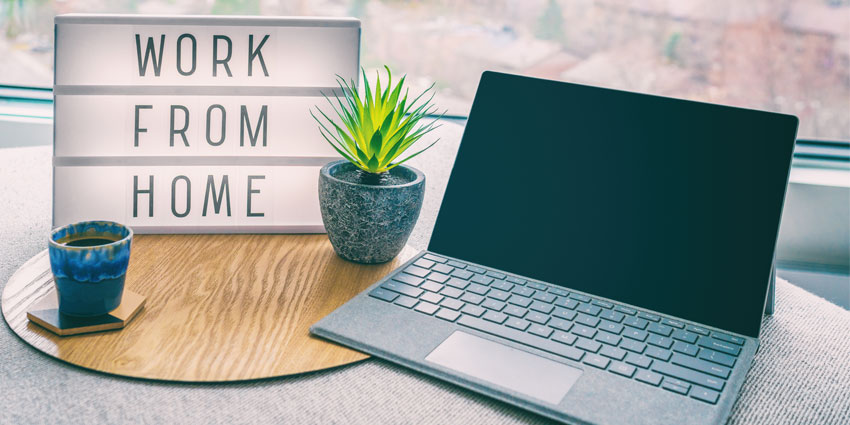 The last several years have seen a significant change in the real estate business as a result of digital marketing. Due to the maturity of the real estate market, buyers do extensive web research prior to completing a final purchase. The most recent trends indicate that every real estate company needs to have a website that is optimized for digital marketing communication. Here is our comprehensive starting guide:
Can Real Estate Digital Marketing be Helpful?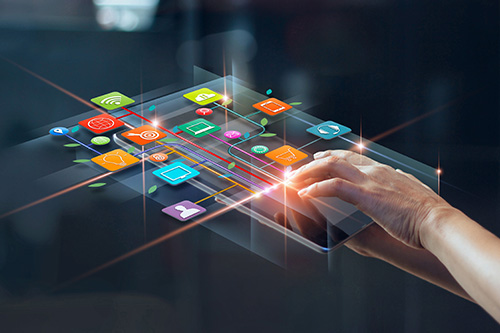 Indeed, using digital marketing in real estate can be useful. The success of the sector is actually being significantly aided by it. Real estate organizations are able to connect with interested parties all over the world with the use of digital channels including social networking sites, websites, and email marketing. As a result, companies may reach a wider audience and engage with more prospective customers.
How customers view your company is critically influenced by your use of digital marketing. In order to reach potential clients who are actively looking for properties online, you need to have a strong SEO strategy in place in addition to having a presence on the major social media sites. You need to have an organized digital marketing strategy set up in order to reach your potential clients at the appropriate time and place because the real estate sector is quite competitive.
Digital Marketing Strategy in Real Estate Business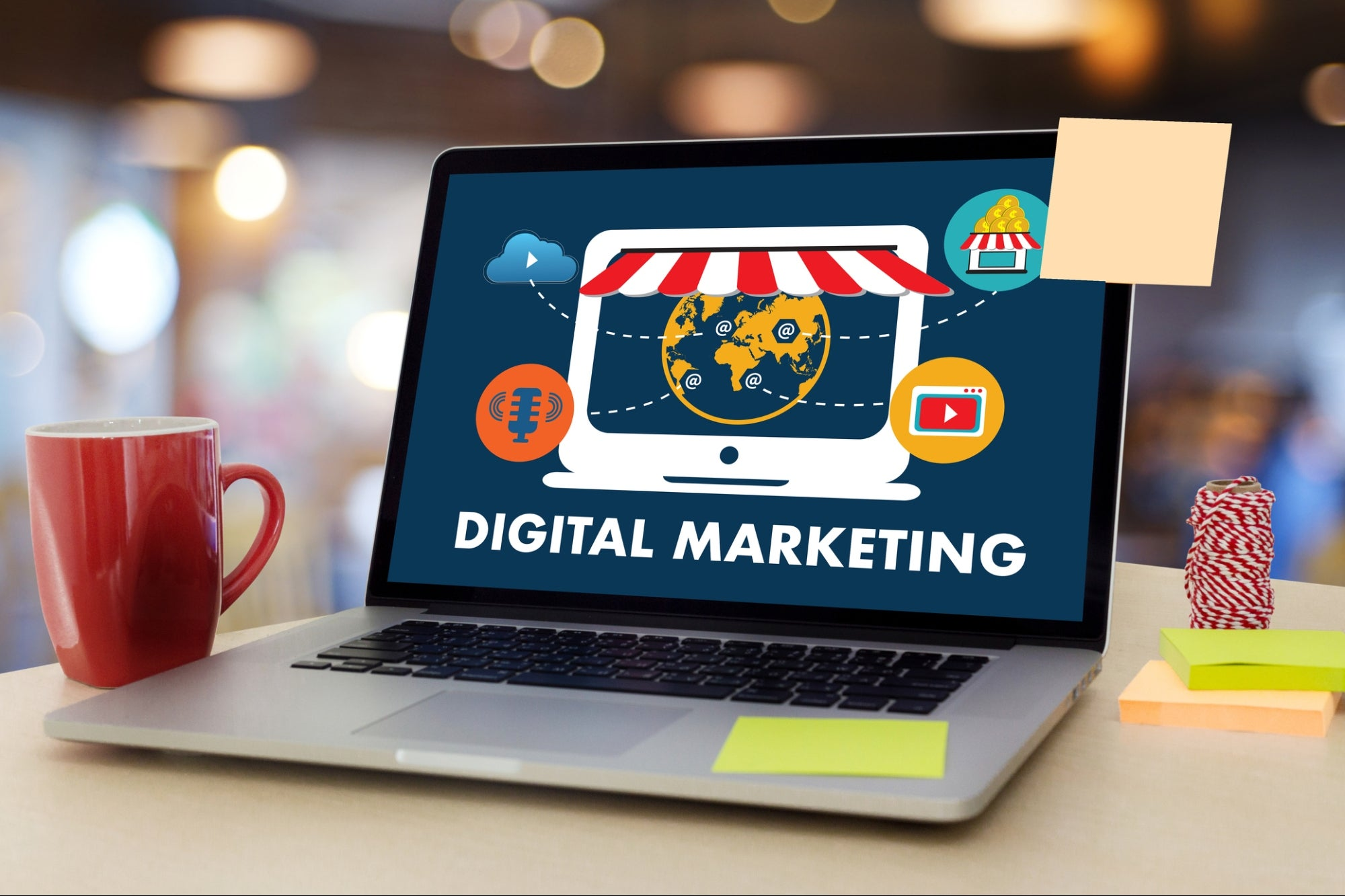 Many digital property specialist and realtors nowadays don't recognize the crucial functions that digital marketing plays in the real estate industry. Digital marketing not only raises awareness of companies, but it also keeps brands distinct from their rivals.
The rationale behind why digital marketing is essential for your real estate business include the following:
Virtual Tours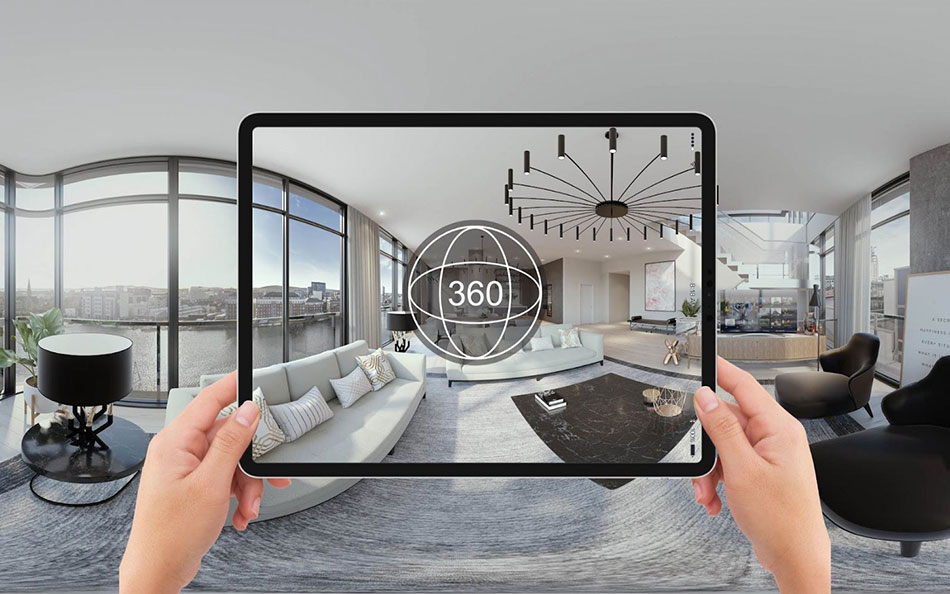 Most proficient digital marketing experts in the real estate sector embrace the idea of offering virtual tours. This approach not only speeds up income generation for marketers, but it also facilitates the home-buying process for consumers.
Clients expect you as a strategist to help make the process of buying a property easier because it might be challenging. Here are some suggestions to bear in mind when creating a good virtual tour:
Avoid digital illusions and use real house footage instead.
Make sure your movie is watchable and responsive on both desktop and mobile devices.
Make a user-friendly, 3D tour.
Create a digital marketing plan.
Clients can more easily view a home without having to travel there by using virtual tours. It's possible that you will encounter out-of-town clients or individuals with a busy schedule. You could possibly benefit greatly from this and gain some time back as a result. You can use the same virtual visit for all purchasers rather than giving them separate tours of the same house. You'll possess more time now to dedicate to activities that demand your full concentration.
Articles Marketing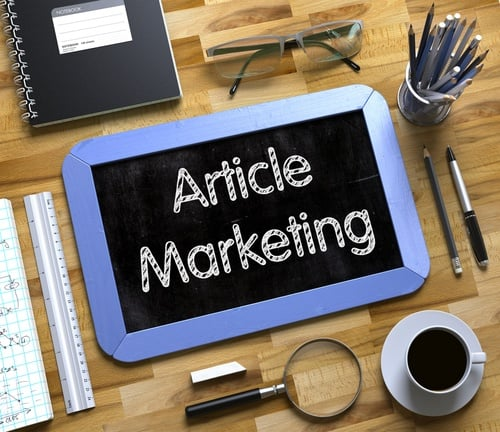 Purchasing a home is a significant choice, and whether your customers are first-time home purchasers or have previously gone through the process, you should anticipate a lot of inquiries and worries from them. You may demonstrate to potential consumers right away that you have all the resources and assistance they require for property hunting in your content.
A flexible real estate website possesses content marketing as its defining feature. A website that is highly responsive and mobile-optimized is useless if it lacks relevant content. The greatest way to get your website indexed is through article marketing, which plays a crucial role in SEO. Your trust, reputation, and audience connection are all enhanced by your website content. Create guidelines, articles, and reviews that will assist people in making educated home purchasing selections.
In a nutshell, the material on your website ought to address an issue and provide an answer. It will be simple for you to come up with content themes if you've been doing the business for an extended period and are already aware of the inquiries and assistance your customers will need. You can easily conduct some research to identify pertinent topics if you're unsure of your particular course of action. Blog posts are a great way to engage potential customers and increase website traffic. Other types of material, such as images like photos and videos, should be included in real estate content marketing.
Email Marketing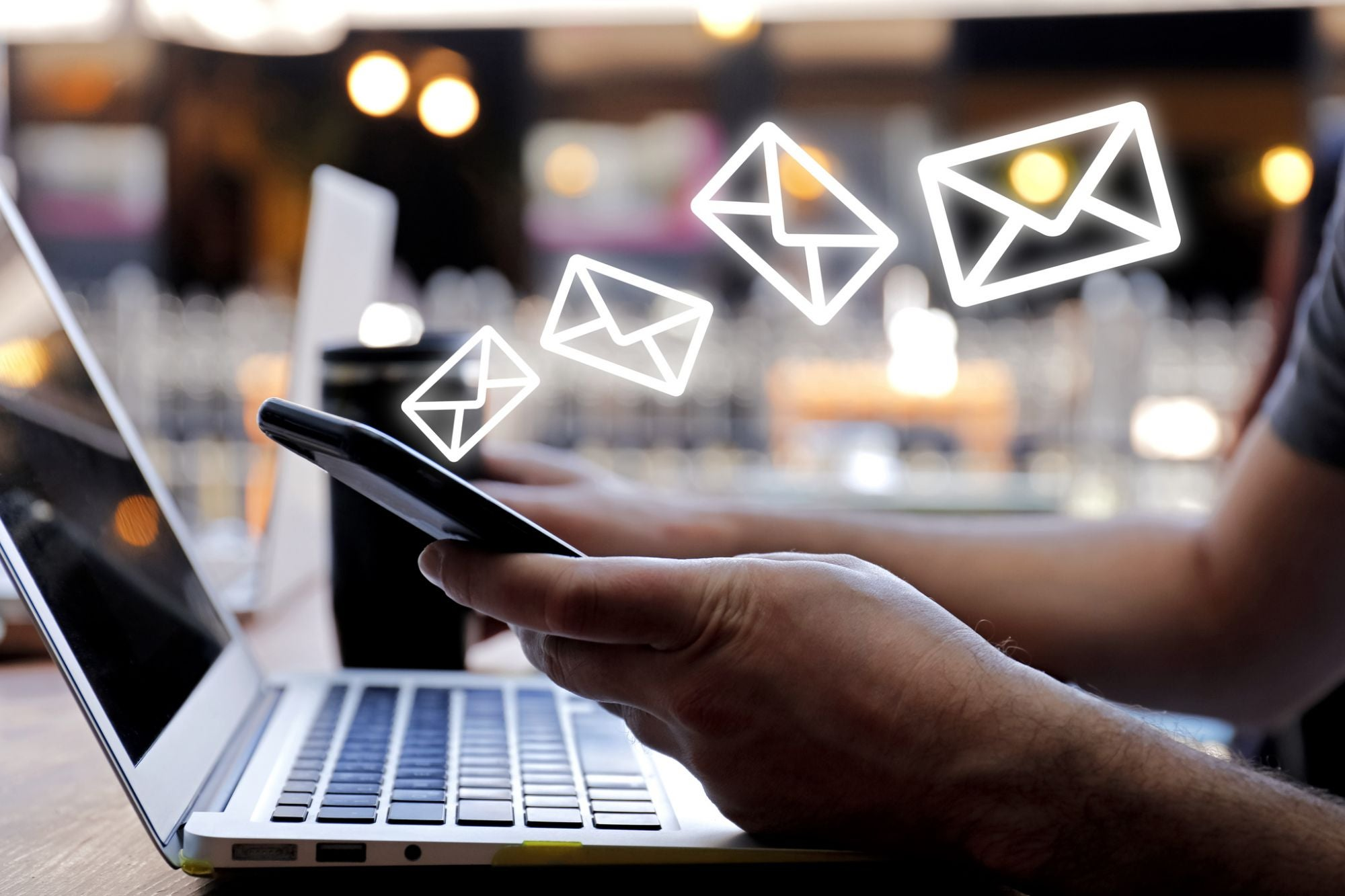 One of the digital marketing tactics for real estate world that converts the best are e-mails. They enable you to relate to, interact with, and persuade new leads while sustaining interest in your product among current clients.
Email marketing has developed over time and now offers more options. Use their email addresses to inform them on upcoming sales, projects, and purchase recommendations in order to gather subscribers. As your subscriber base grows, segment it by location, income level, gender, etc. and start producing content that speaks to each demographic.
Customized every e-mail so that you address them using their name and include information pertinent to their quest. By doing this, you will keep them updated throughout this often lengthy search and show them how much you value them.
Social Media Marketing Strategy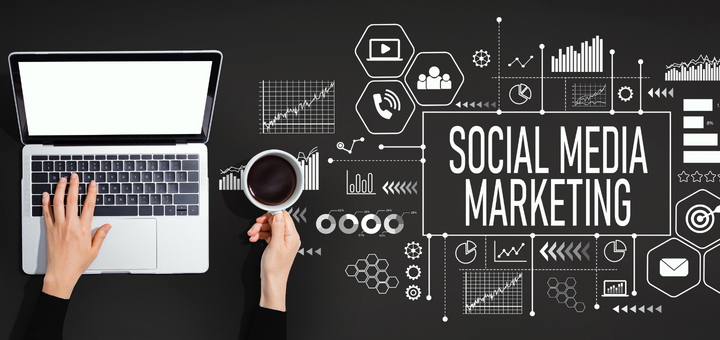 Social media marketing is a necessity these days, just like having a website. When used properly, social media can be a powerful tool for real estate brokers. Aim to cover all of the well-known platforms, such as Facebook, Twitter, Instagram, and TikTok. You can attract potential customers even with a YouTube channel.
Social media posting and account maintenance are crucial, but you may also use social media marketing to attract new customers. By spending money on social media ads, you can reach a larger pool of potential customers who could use your services. You can target these clients who may not have come to you.
Following are some suggestions for social media marketing strategy:
Taking questions from the audience
Each social media platform offers a wonderful opportunity to interact with your target audience and build a connection that will eventually result in a business partnership. The fact that your responses are public and available to everyone is another advantage of doing so. This can make it easier for potential customers to ask you specific, later-down-the-funnel inquiries.
Share success stories and client endorsements
You may leverage user-generated content to build trust and validity with your audience by sharing consumer testimonials across all platforms.
Photos of properties
For realtors to be successful on social media, especially Facebook, property images are a need. Through a virtual or actual tour, you can give potential customers a sneak peek at what to anticipate from the property and encourage them to get in touch with you for more information.
Profiles of real estate agents
Agent-client relationships are crucial because clients rely on you to understand their concerns and guide them in the appropriate route. So it makes sense to think about posting realtor profiles on social media. If it seems like a good fit, your audience can discover additional information about what you have to offer and get in touch.
Overall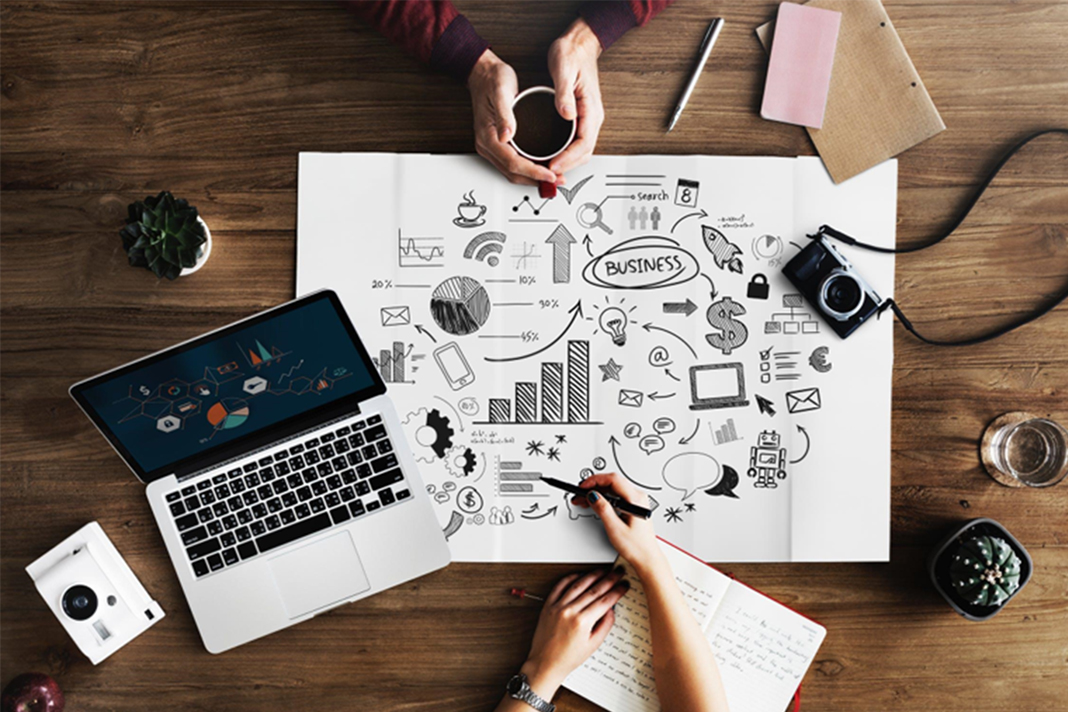 For being a digital property specialist, digital marketing is crucial because it enables them to connect with potential clients who may not be aware of their listings yet. Your business will develop if you use SEO, social media platforms, email marketing, and video marketing to improve the quantity of leads you receive. Using these digital marketing strategies, real estate businesses may generate more leads and turn them into paying customers. It's crucial to keep in mind that every organization is unique, therefore you must adjust your digital marketing methods to meet your particular requirements.
The success of your advertising effort of being a digital property specialist depends on how well it is run. Since every real estate agent and broker employs digital marketing campaigns as a component of their marketing plan, it pays to put in a little more work to stand out from the crowd.
If you're considering condo digital marketing. Pick a trustworthy business with a track record of success, like Asterra, one of the greatest condo selections in the entire nation. In Asterra, modern amenities and rural allure harmoniously coexist. an area where larger homes and better lives are constructed.
Written by Mat Balbin