Many natural calamities, such as earthquakes, remain undiscovered despite current technology. A minor slip-up could endanger your life whether you are inside your cozy house or outside. Condominium residents may experience more anxiety because these structures are frequently high rise buildings. Luckily, building designers, today go above and beyond when designing structures to endure catastrophes like this.
Are Condos in the Philippines Earthquake-Proof?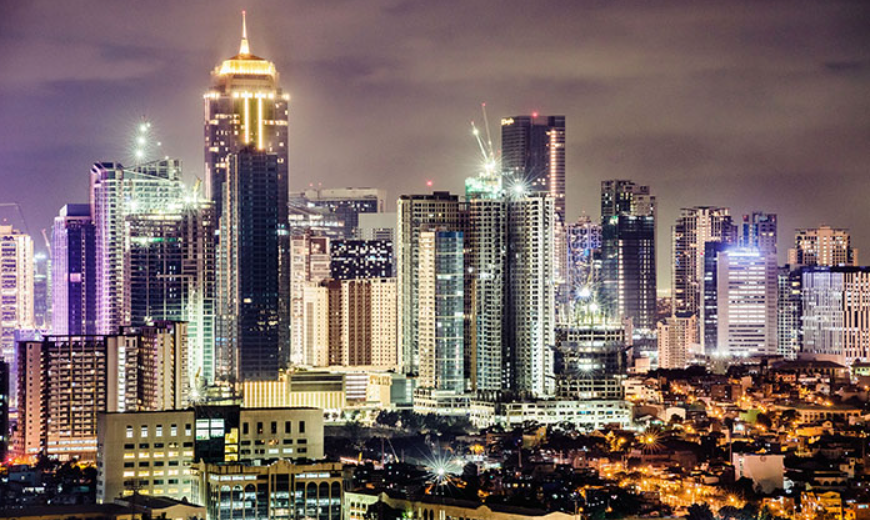 The Pacific Ring of Fire, the most well-known and active network of seismic fault lines in the world, borders the Philippine plate.
Previous earthquakes in the country have reached magnitudes of up to 8.2 and have killed thousands of people around their epicenters, and have also sparked tsunamis and volcanic eruptions.
So is why The National Building Code of the Philippines (NBCP) states that strict requirements have been established by the National Structural Code of the Philippines for builders and developers to abide by in order to safeguard buildings against earthquake-related damaged structures and disasters.
The strict building code defines specifications for high rise buildings construction in order to avoid substantial structural damage and protect homes from earthquakes. The present national structure code includes safeguards that guarantee structures can withstand an earthquake of magnitudes 7 to 8.4.
But, being complacent shouldn't be the approach. When it does, the best course of action is to remain cool since your ability to think clearly will assist you in navigating the problem.
Go for Earthquake-Resistant Condo Unit
Renting or living in a condo building for disaster preparedness are the best options because the soil in the Philippines is particularly vulnerable to natural catastrophes. Purchasing an apartment complex built on solid ground and constructed with high-quality materials makes sense as an investment. Choose a condominium based on professional reviews.
So, if you are condo dwellers or planning to purchase a condo unit, here are some tips on what to do in an earthquake in a condo.
1. Make your Condo Secured from Heavy Furniture and Falling Debris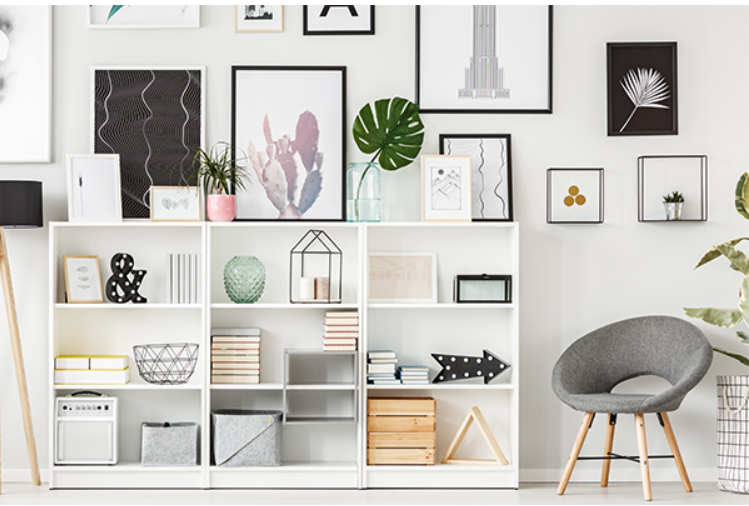 Stay inside the home. Secure your apartment as a result. Furniture that weighs a much can collapse during earthquakes.
To stop them from toppling, strap heavy furniture like bookcases and shelves to the interior wall. Safeguard hanging lighting devices like pendants, ceiling fans, and others. Place hefty photos and mirrors over furniture and securely fasten or move them. Over beds or other areas where you spend time, such as couches in your living room, desks in your home office, or the dining room table, avoid hanging heavy objects.
Every condo owner wants to make sure their units offer the highest quality and are protected from unforeseeable tragedies
2. Prepare an Earthquake Readiness Plan
This is essential when an earthquake strikes the area because these kinds of calamities frequently occur without warning. You need to map the escape and the safe spots of your residence. Floor plans for each room are typically located near the entrance of highrise buildings in Manila, making it easier to utilize them to locate secure areas and exit routes. Inquire with your family members about possible evacuation during earthquakes. Make it clear how the two parties will meet up in your agreements. The emergency hotline numbers must be part of your preparedness plan as well.
3. Know the Risks and Get Prepared
You must be aware of the particular risks specific to the neighborhood and the area when it comes to earthquake preparation.
Understanding the potential structural dangers to your property during an earthquake is necessary for earthquake safety preparation. Filipino condo dwellers should make a habit of visiting the PHIVOLCS website to better understand the geologic hazards in the area and to be able to get prepared properly.
4. Have an Emergency Kit
Create a three-day supply emergency kit with food, water, canned food, first aid supplies, noodles, and bread. In an emergency kit, remember to include any additional tools or technology you might need, such as a phone charger. Cash, and other items including jewelry, jewels, papers, identification documents, birth certificates, deeds, housing leases, and other objects are also acceptable inclusions.
5. Stay in Bed
Do not get up if an earthquake occurs in a room where everyone is asleep. Keep yourself in the proper position if you experience shaking before bed or while you're sleeping. When the shaking stops, stand up quickly, then look for a secure location. Be on the lookout for it! You can be struck by falling objects unintentionally as a result.
Please go outside if the ceiling fixture collapses and wear pillows to protect your head.
6. Take Into Account Family Members With Special Needs
Despite the fact that no one in a region is spared from natural disasters, certain places have prepared for them. Include people with disabilities in your disaster or earthquake planning. In an emergency, getting out of a wheelchair will be difficult for persons without a mobility device. For your family, devise an emergency communication plan.
7. Know What to Do During and After an Earthquake
The preparation of your apartment will not only protect its structural stability—you can never be too prepared for a disaster. Learn about the dangers of earthquakes. Lay back on the floor and get into a flat position when the earth starts to tremble. When sleeping, use pillows. If at all possible, keep your distance from the stairways. Before a blast, search for exits that are secure. Be ready for the repercussions. Keep still if you're trapped. Make noise so the rescuer can find you soon.
8. Make a plan
Residents in Filipino condominiums must have an emergency plan. It will help you comprehend how to handle emergency circumstances. Remember that if you encounter an earthquake, you cannot travel together with your family.
Start by discussing how you would respond if an earthquake struck your home, place of employment, or place of education. List the things you'll need and get ready. Make careful to keep family information in a waterproof container for storage and preservation. Find out if you can get help in an emergency or provide it to people outside of your city.
9. Stay under a Sturdy Table

Start by adhering to the "Drop, Cover, Hold" formula. On the apartment floor, find your finest table, then take cover. Last but not least, keep the furnishings put. While you wait, remain at ease.
10. Do not use the Elevator
The elevator is the only means of entry for condos. Although they are alluring, elevators shouldn't be used in an earthquake. At this point, the electricity will probably decrease, but it's possible that you'll become trapped within. The best strategy is to leave the building using a fire exit or stairwell.
11. Secure Your Belongings
Reduce your family's and your own risk of earthquake injuries. Attach large, heavy objects, such as televisions or refrigerators, to a wall or the floor. The same is done with large pieces of furniture like bookcases. They won't separate themselves. Remove heavy objects from high places so they don't tumble to the ground. Install the lock and a piece of chain in the little cabinet that will hold the fragile items.
12. Reach for the Flashlight and Earthquake Preparedness Kit
Such circumstances could have an influence on the electric supply, hence first aid kit and flashlights are crucial. If a flashlight is readily available, always keep one close by. Have one in the house's bathroom, living room, and kitchen areas.
When the earthquake kit is prepared, it will assist you to replenish your first aid kit. If not, it must contain some fundamental details.
13. Avoid Staying in Your Kitchen
Condos' relatively compact rooms can make it difficult to locate shelter during an earthquake. Do not include the kitchen while seeking for secure areas for your family and company. After an earthquake, a kitchen could become unsafe because of electrical issues that could result in falling kitchen appliances and equipment as well as fires. Avoid opening glass doors since they could shatter or hurt you right away.
14. Don't Go Under a Doorway
Tables or mattresses can withstand an earthquake more well than doors. Furthermore, being close to them puts you at risk of getting hurt if someone runs into you.
15. Don't Use and Touch Power Lines
One of the frequent side effects of earthquakes is fires, which are frequently linked to gas leaks and electrical lines. Gas is released when gas lines are damaged, and an ignition source starts to spread "inferno".
Avoid making stops close to structures, overpasses, and electrical lines. Don't enter damaged areas or near downed power lines. A battery-operated radio should always be carried about so you can listen for emergency updates.
16. Earthquake Insurance
Your house serves as a haven for your family, but it also serves as a symbol of your years of effort, success, and investment.
In the case of a natural or unplanned calamity, such as a fire, flood, earthquake, hurricane, or volcanic eruption, property insurance can help you safeguard your home.